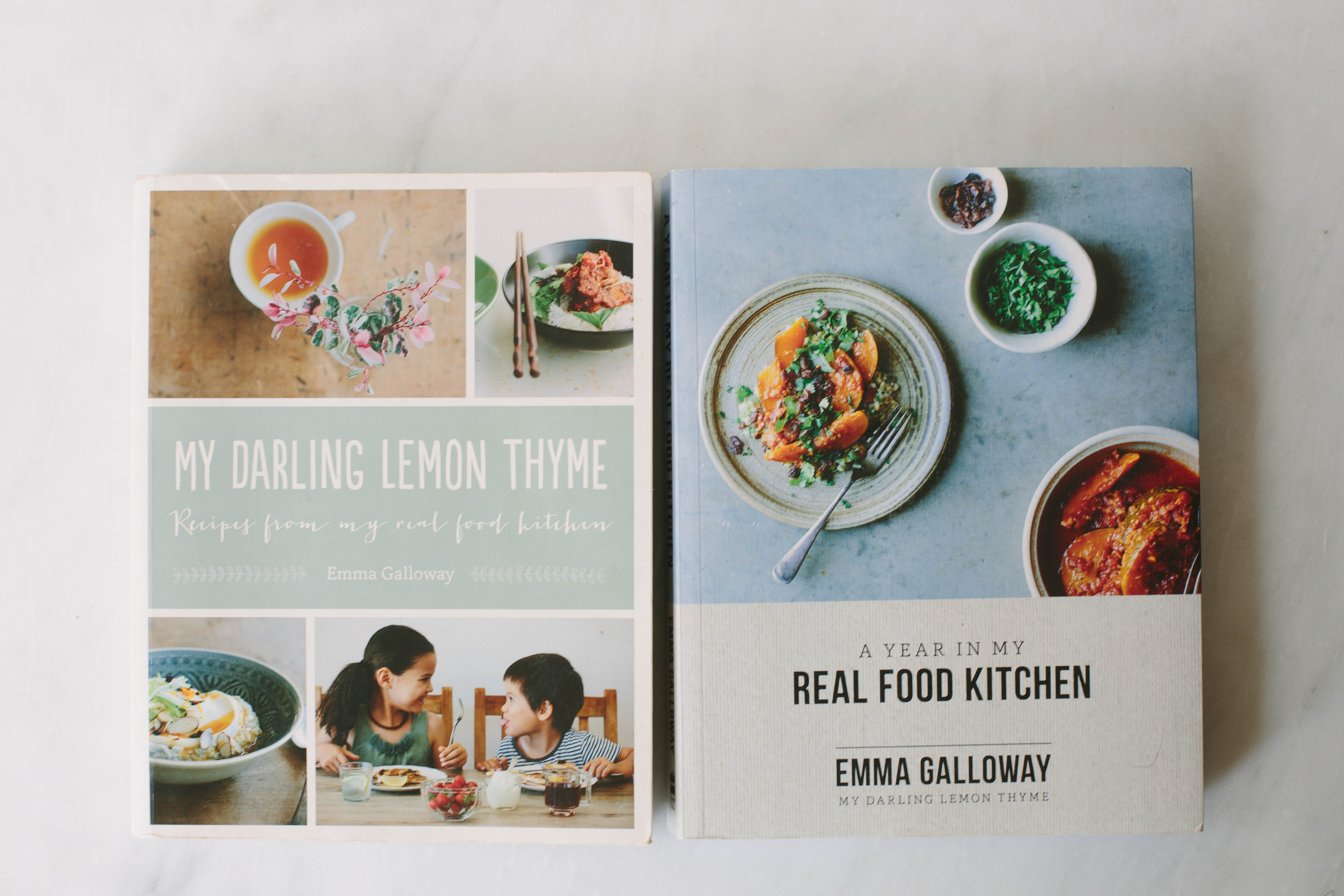 My debut best-selling cookbook My Darling Lemon Thyme- recipes from my real food kitchen, was published by Harper Collins NZ April 2014. The book is a collection of 100 of my favorite recipes (nearly all of which have not been seen previously on my site), which reflect my philosophy that natural, whole food should be flavoursome, fun and easy to prepare. Its food as it's supposed to be, eaten fresh from the earth to the kitchen, seasonal, nourishing and tasty. But it's more than just recipes, it's my life and stories too. My heart and soul lives between these pages. The book is set out in meal times, all the recipes are vegetarian and gluten-free, with a ton of them being dairy-free and/or vegan too. Every recipe is photographed.
Praise for My Darling Lemon Thyme…
'Emma does a wonderful job of weaving natural, real foods into a collection of vibrant, flavourful and approachable recipes. It's a beautiful heartfelt book that will inspire many meals' –Heidi Swanson, author of Super Natural Everyday and blogger at 101cookbooks.com.
'I can say without exaggeration that My Darling Lemon Thyme is now my favourite cookbook.This beautiful collection of recipes moves me; the images are gorgeous, the notes are informative, and the dishes are more enticing than any I've seen in a long time.' –Bryant Terry, author of Afro-Vegan and Vegan Soul Kitchen
Click here for a sneak peek of the book and all sorts of info about it…
Click here to see some behind the scene shots of making the book…
It's available throughout New Zealand, Australia and the U.K, whilst the US edition is available throughout North America (note: the US edition has a slightly different cover)
New Zealand
Fishpond // Mighty Ape // Signed copies direct from me
Australia
Bookworld // Booktopia // Fishpond // ABC
UK
USA (edition)
Worldwide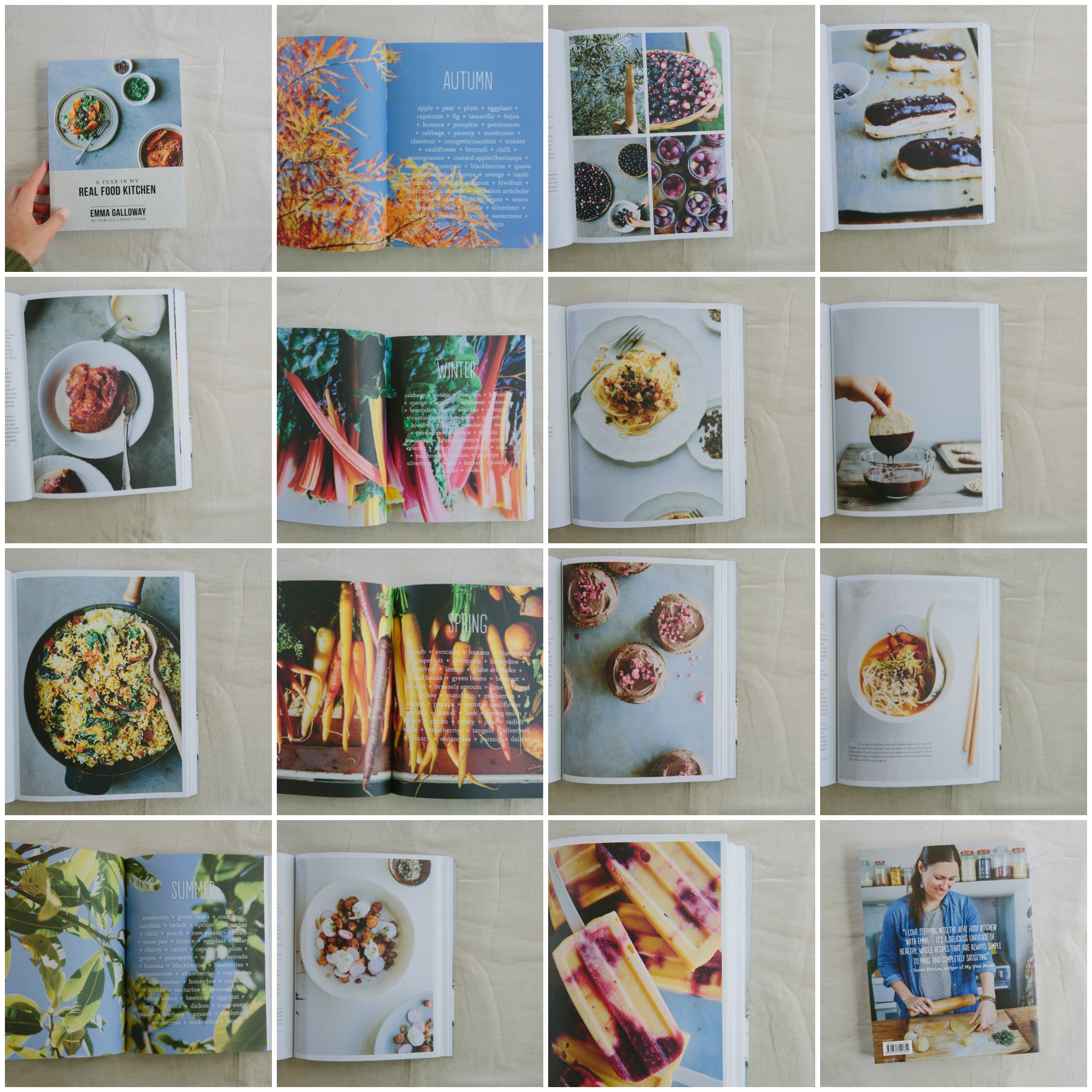 My follow-up cookbook A Year in My Real Food Kitchen, was released by Harper Collins NZ April 2016 and debuted in the NZ best sellers list! When the opportunity arose to start working on a second book I knew right away that it would be a seasonal book, offering a little glimpse into my kitchen throughout the year. I've also given loads of tips to keep in mind when dealing with fruit or vegetable gluts and you'll find a bunch of staple 'base' recipes that I use regularly at the back of the book as well. Just like my first cookbook, this book contains 100 recipes that are all gluten-free and vegetarian. Many others are also dairy-free or vegan. Every recipe is photographed.
Praise for A Year in My Real Food Kitchen

'I love stepping onto the real food kitchen with Emma – it's a delicious universe of healthy, whole recipes that are always simple to make and completely satisfying' –Sarah Britton, author of My New Roots.
'When it comes to healthy, vegetable-focused gluten-free cooking, Emma's delicious recipes are always my first stop. Inspiring, original and truly approachable… A Year in My Real Food Kitchen is brimming with great ideas to keep you and your family nourished through every season' –Amy Chaplin, author of At Home in the Whole Food Kitchen: Celebrating the Art of Eating Well.
Click here for a little glimpse inside the book, including my Plum + Toasted Hazelnut Cake recipe.
New Zealand
Fishpond // Mighty Ape // Signed copies direct from me
Australia
Bookworld // Booktopia // Fishpond // ABC
UK
USA
Worldwide