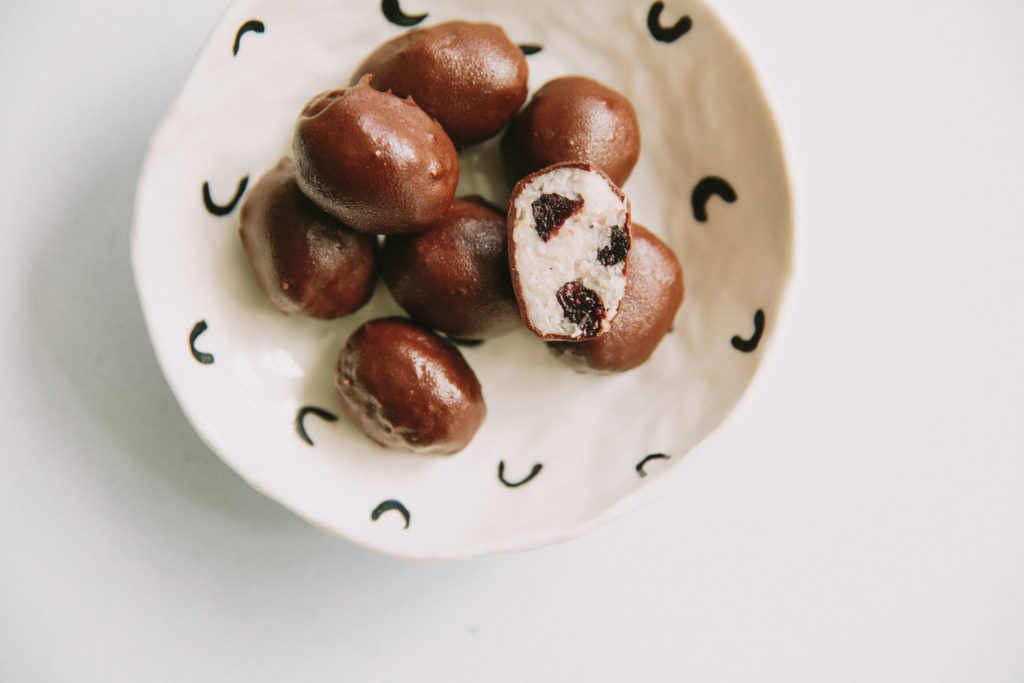 I've always been one to notice little serendipitous moments, like the text that came through a few days ago from a dear friend asking where she could find my recipe for 'healthy' Easter eggs which another friend had mentioned to her that she made this time last year. It was only earlier that day that the exact recipe popped into my head as I lay awake in bed in the middle of the night -something which happens all to frequently as the rest of the world sleeps- that I remembered I'd not shared it on my site yet. I gave myself an imaginary high-five, happy to have a recipe to share since I've been too busy with other work to create any new recipes for this site of late.
This recipe was created early last year for my regular column in Nourish Magazine, a local magazine created by an incredibly talented and driven lady who I've known (from afar for a long time, though not anymore) since we both attended the same high school. Vicki has always been a huge supporter of my work and was one of the first to feature a handful of my recipes well before I started writing cookbooks or having columns in magazines. For that I am eternally grateful. I've been creating a couple of recipes for each issue of Nourish for the past 18 months or so and lucky for both you and me, Vicki is more than happy for me to re-share the recipes on here.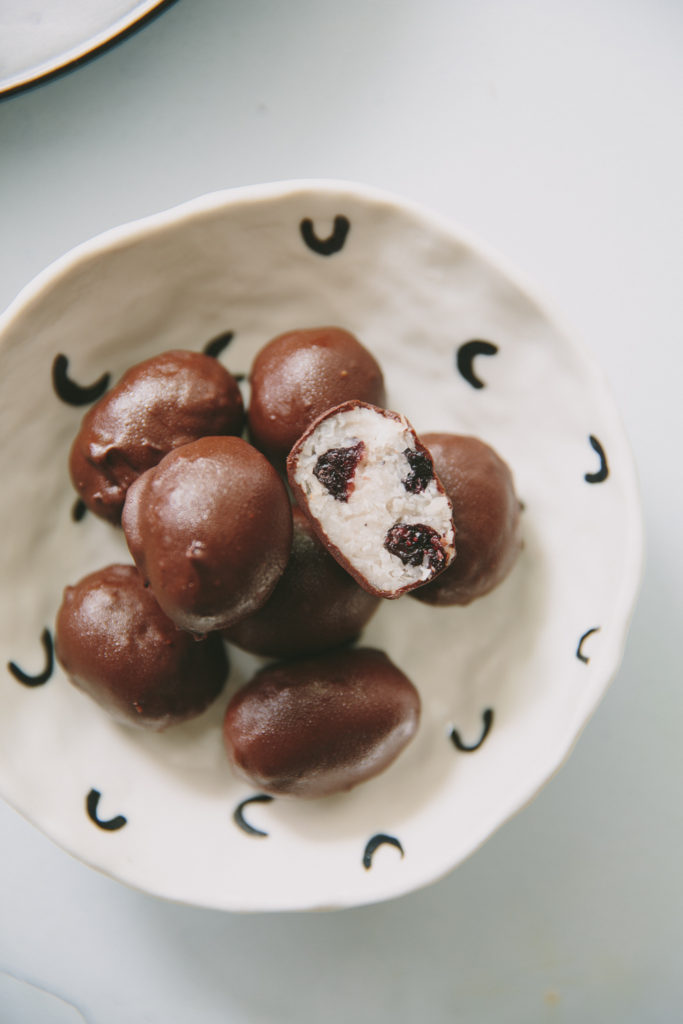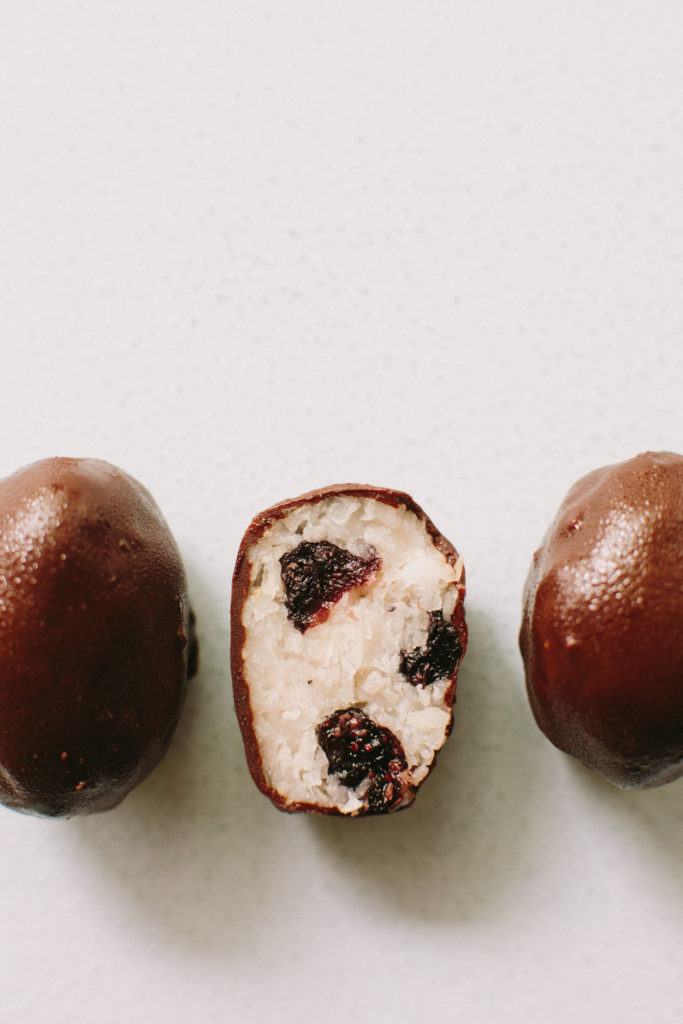 These, dare-I-say-it 'healthy-er' Easter eggs are made along the same lines as the Coconut Dark Chocolate Bites which I shared (5 years ago this month!) in my first cookbook My Darling Lemon Thyme. A few simple ingredients mixed together, set, then coated in dark chocolate.
I've soaked dried blueberries in a little orange juice to add a little excitement to the centre, however I know they're really expensive and not always the easiest thing to get your hands on, so by all means leave them out altogether or substitute with raisins/currants/dried cranberries or freeze-dried raspberries. All would work wonderfully. Wishing you all a lovely long weekend ahead, Emm x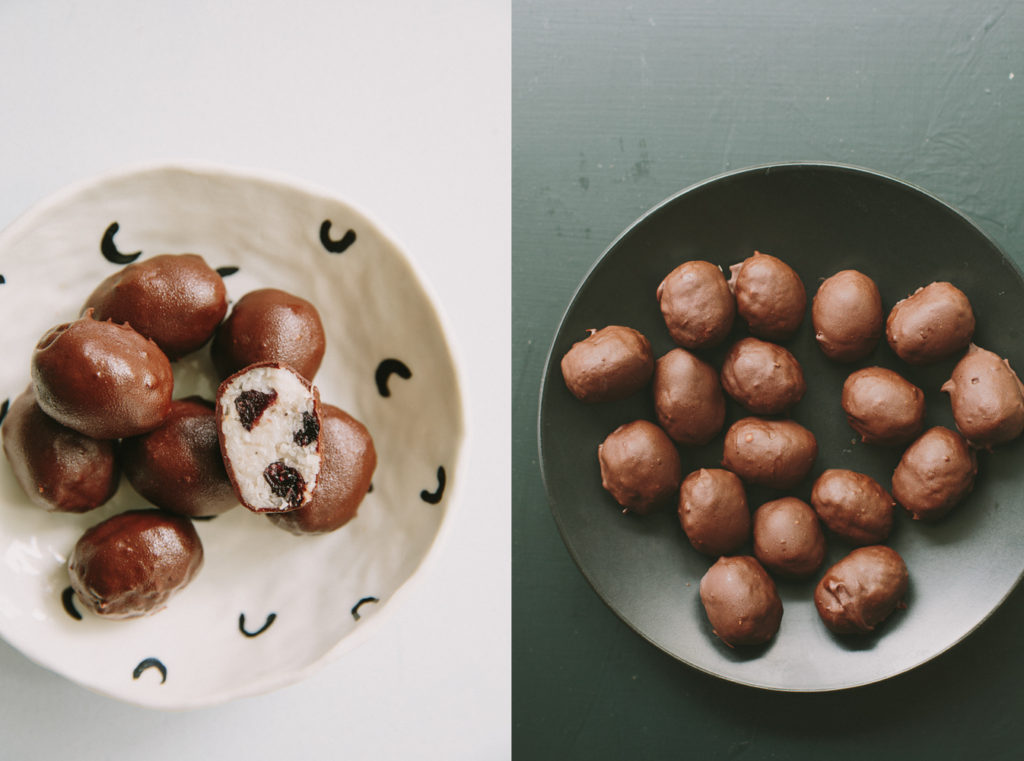 Blueberry + coconut chocolate eggs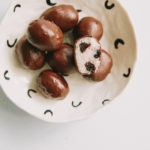 Raisins, currants, dried cranberries or freeze-dried raspberries can be used in place of the dried blueberries if unavailable (or too expensive!) or simply leave out altogether. You'll need to soak the blueberries for 2-4 hours or overnight, so allow for this extra time.
50 g (1/3 cup) dried blueberries
1 tablespoon orange juice
80 g (1 cup) desiccated coconut
80 ml (1/3 cup) virgin coconut oil, melted
2 tablespoons coconut milk
1 tablespoon pure maple syrup
200 g dark chocolate, melted
Combine dried blueberries and orange juice in a small bowl, cover and set aside 2-4 hours (or refrigerate overnight).
Transfer blueberries and any leftover juice to a medium bowl, add desiccated coconut, melted coconut oil, coconut milk and maple/brown rice syrup or honey. Mix well to combine, then transfer to the fridge to firm up. Chill 30 minutes, stirring every 5 minutes to ensure the coconut oil doesn't set into lumps. When firm enough to roll, take 2 teaspoons of mixture and roll into small eggs. Place onto a tray and repeat with remaining mixture. Place in the freezer 15-20 minutes.

Using a fork, dip each egg into the melted chocolate, allowing the excess to drip off before placing onto a baking paper lined tray or wire rack. Place into the fridge for 5 minutes to set. You can repeat the chocolate coating if there's still melted chocolate leftover and/or you want a nice thick shell. Eggs will store in an airtight container in the fridge for up to 1 week, if not eaten before!