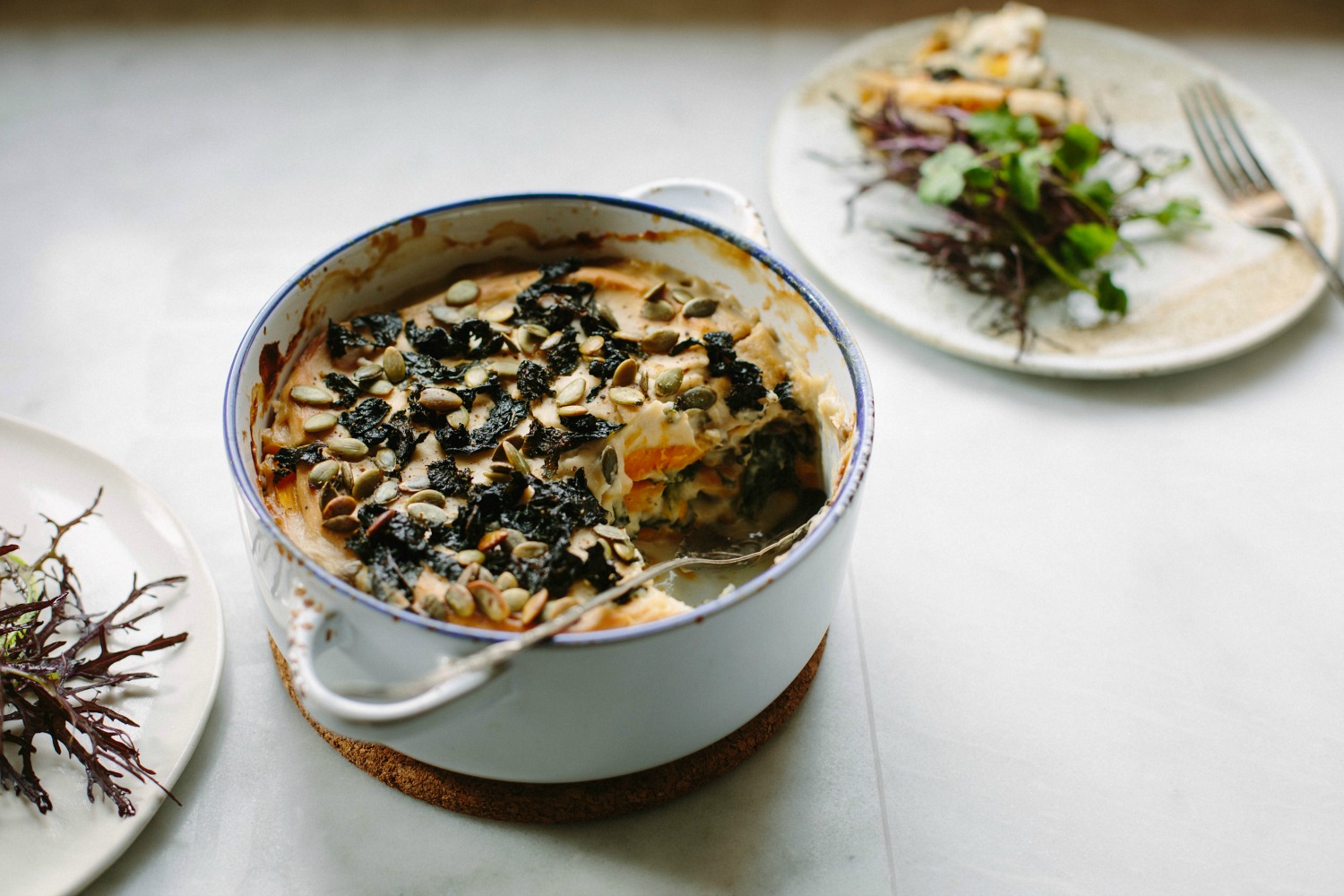 So, um, that 5 month break from this site just kinda happened. I hadn't intended to stay away from this space for so long but lets just say it's been one hell of an eventful start to the year. If you follow me on Facebook or Instagram you may have already heard me talking about some of the things that have kept me away, but for those of you who don't I'll give you a quick overview of the year so far…
I started the year grateful to have 2016 behind me (thank you a million times over for all your love on that post! You have no idea how blessed I felt to receive each and every comment/email/message I received after sharing that post) and looking forward to what was to be one of my biggest challenges to date. Starting late last year myself and a few friends (some old, some new) decided to do the Oxfam Trailwalker 100km walk, to raise funds for the amazing work Oxfam does around NZ, the Pacific and the greater world. As our training time increased in the lead-up to the event (we did a couple of 50km walks around Mt. Karioi here in Raglan, as well as slightly shorted ones most weeks and shorter walks/strength training most other days), my few moments of spare time during the week quickly disappeared. But that was fine and to be expected when signing up for a mammoth event like this. What happened during and after completing the event was not something any of us expected however.
The morning of the event I felt a little off, but put it down to the stress of the previous week (oh did I mention that during this time we were also frantically painting our house inside and out in between work/parent duty (ourselves as no local painters were available at the time) in a bid to sell it and secure our dream home?) and lack of sleep the night before. Despite feeling great in our training runs and being incredibly well prepared, every step of the very first leg felt like I was walking through mud. My body was not playing the game, at all.
I pushed through, as you do, but by the second or third leg I said yes to taking anti-inflammatories (against my better judgement), naively thinking that it might just be enough to get me through. I usually stick to natural remedies such as homeopathy and never take anything stronger than paracetamol, definitely not anti-inflammatories. But stupidly did, that day.
Not that any of us knew at the time, but my body reacted in the worst possible way to the drugs and by the middle of the night, I was bleeding internally from three tears in my stomach lining.
I felt terrible for the last 12 hours of the race, at some points I had to stop every few metres to rest.
But it turns out I'm one incredibly determined mama, while there were people pulling out of the race at every stage, not once did it occur to me to do the same. Although looking back, that's exactly what I should've done. (In my defense it was really just the last 10kms that I started to feel dangerously ill, by which time I was SO close to the finish line…).
29 hours, 29 minutes after starting the race, my team and I crossed the finish line. I looked like death warmed up, face as pale as snow, legs barely holding my weight. I cry watching the footage that was taken of the moments before and as we crossed the finish line. A mix of relief/pride and shock at seeing myself in that state.
Still, at this point I only thought I was possibly in need of some oxygen and a lie down/sleep, but my body told me otherwise. I passed out in the ambulance when trying to sit up and it was only then that everyone realised I was in much worse shape than initially presumed, though the reason was still unknown (a stomach ulcer was suspected at this stage).
My hospital stay was scary for me but more so for my husband and kids (Kye in particular as he was scared for me before the race even began, like he knew something wasn't quiet right). Being admitted again 2 days after release was super scary too, but at least it finally gave me the answers I so desperately wanted. I now know that anti-inflammatories, while they do a great job of relieving pain, basically ruin the protective coating of your stomach (even when taken with food), leaving stomach acid free to do all kinds of damage to your stomach wall. I wasn't going to share this many details about what happened, cause to be honest I feel embarrassed and ashamed to have put myself in this dangerous and possibly life-threatening situation, but various people have urged me to share the full story in a bid to make others stop and really think about the possible side effects from these kinds of everyday drugs, which so many people use without giving a thought to what they're doing to their bodies.
My recovery has been slow. Some days I could easily sleep all day if I didn't have a million and one things to do. It's only been in the last month that I've felt strong enough to resume walking, albeit super gentle and mostly flat ones. My iron is still incredibly low -I lost a lot of blood- but I'm now getting the help of a specialist which has been all kinds of amazing. She's also helping me deal with my other health issues (adrenal fatigue/candida/leaky gut) that have plagued me for years and were probably to blame for me feeling off at the start of the race. So I'd like to think this is the reason for all this happening, the silver lining to the whole scary ordeal. I've gone hard for way to long, pushed myself too far, ignored my body screaming for help. It's been a wake up call to say the least.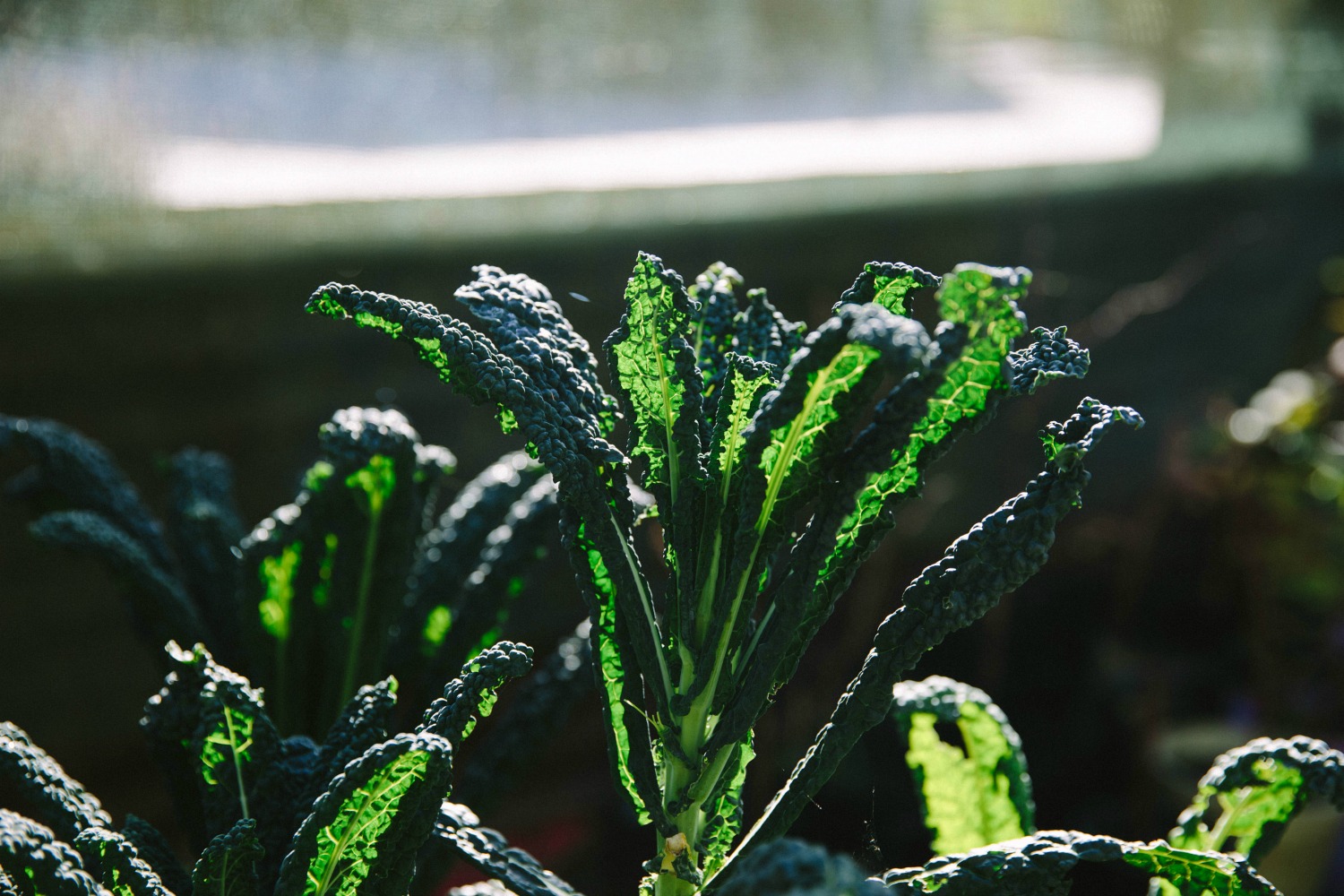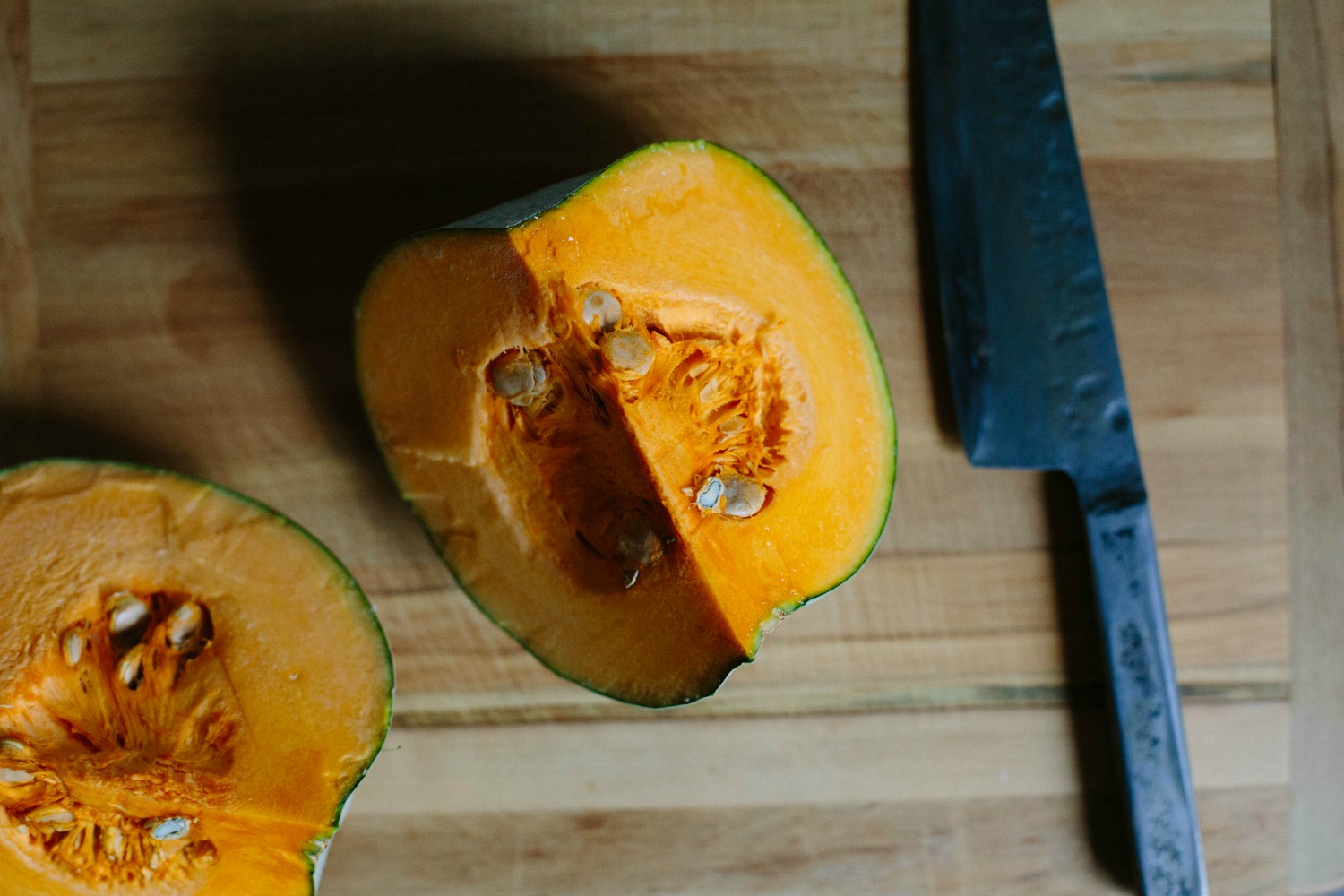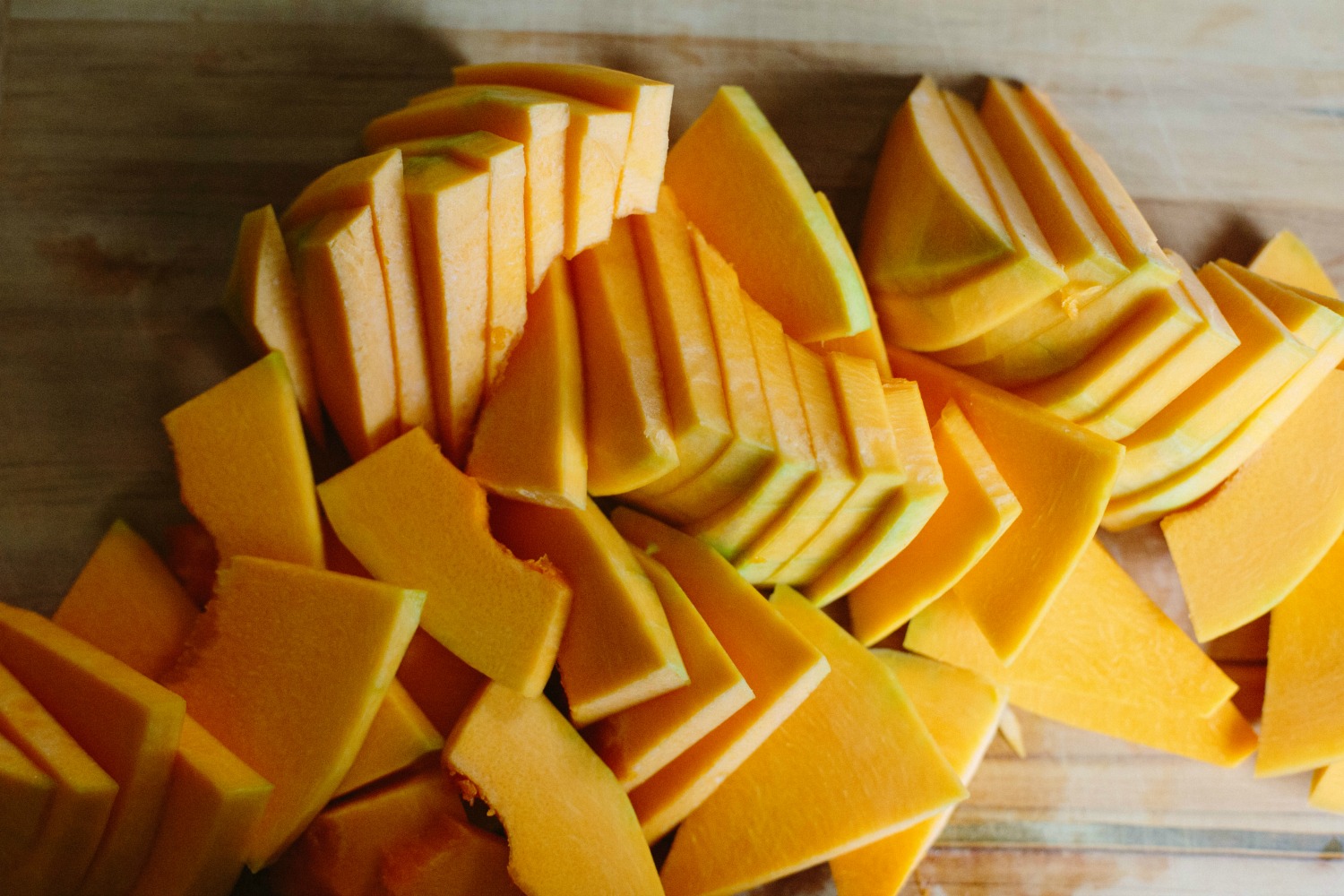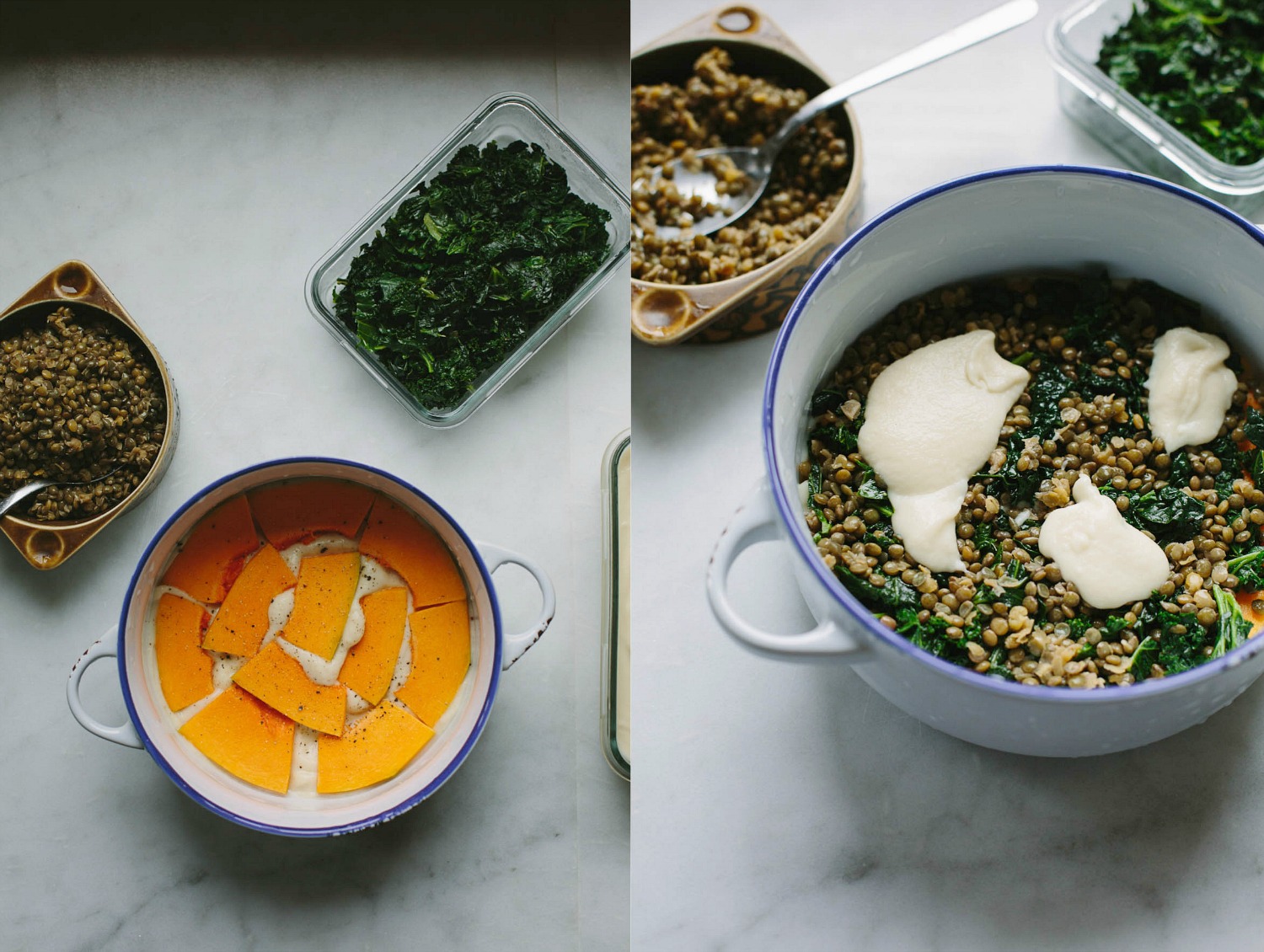 A couple of weeks after the Oxfam race we sold our beloved little house in town, the house both our children were born in. And a month ago we moved into our dream house. The timing was terrible yes, but we're hoping that this move will be our last for a very long time, hopefully forever. We're still in Raglan, just out in the country a bit. It's nice. We've got space, a big garden, fruit trees and room to expand and do more than we could've ever dreamed of.
I'm hoping to spend more time in this space now that life is finally settling down a little and I'm excited to share more about the other (more positive!) things that have kept me busy this year and a few of the recipes that have been on high rotation around here lately.
Today's recipe is a super simple, nourishing winter meal. Gluten-free, dairy-free and naturally vegan, it's the kind of thing you can prepare in advance (I tend to do it in stages the day before and then assemble and cook on the day) and it's super easy to change up if you so desire. Next time I'll probably fold a chilli-spiked tomato sauce through the lentils to add a bit more oomph;  you could use kumara (sweet potato) instead of pumpkin if that's what you've got at hand; and spinach or silverbeet (chard) would work in place or alongside the kale for a variation too. I hope you've all been well.
Much love, Emm x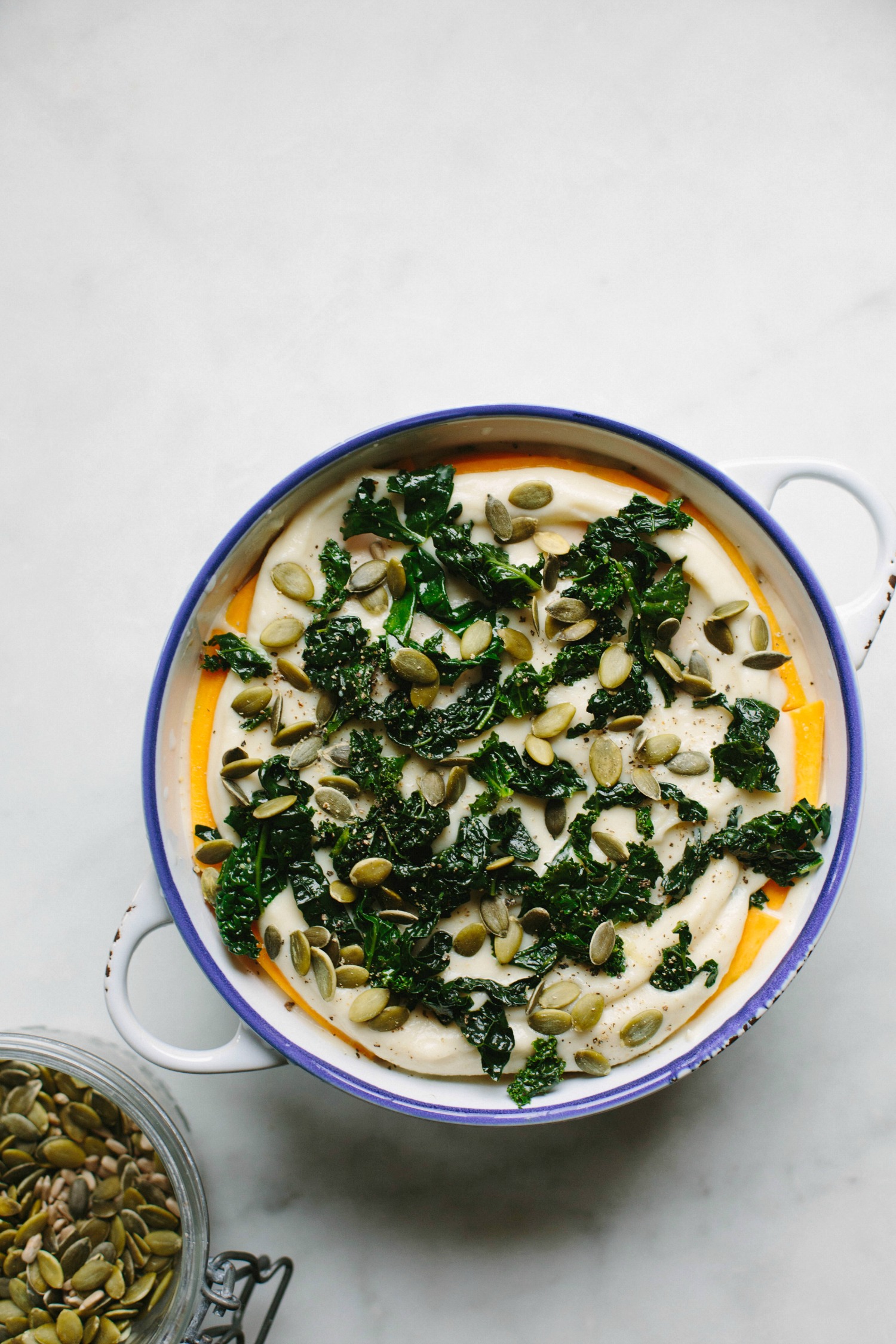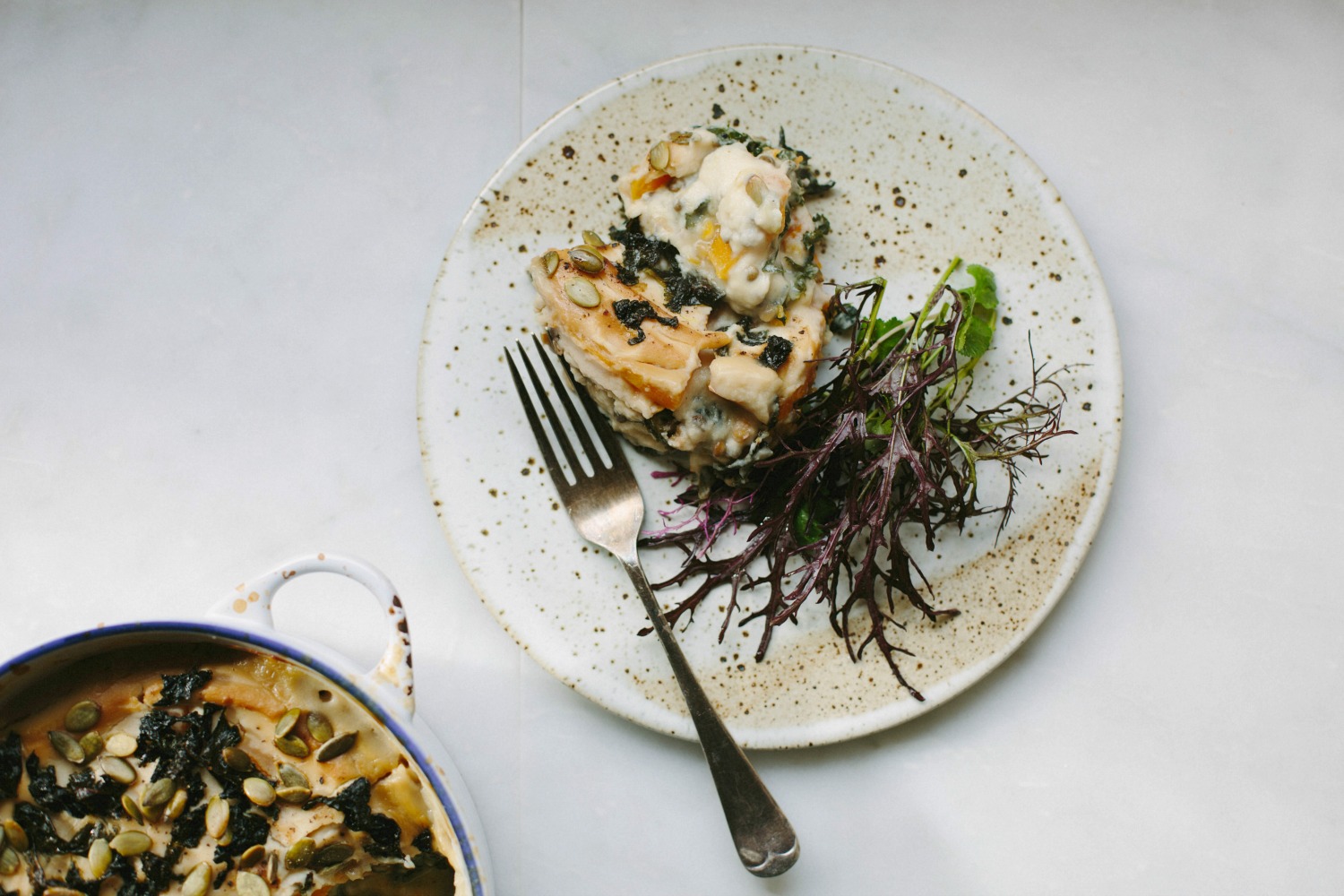 Vegan pumpkin, lentil + kale bake
If like me you're someone who likes to plan and prep ahead of time, you can prepare the cauliflower 'cheese' sauce up to a few days before, as well as cooking the lentils, peeling and slicing the pumpkin and cooking the kale. Store everything in separate containers in the fridge and assemble just before baking. See above for variation ideas. Soak the lentils overnight if you remember/have time, to improve digestibility and quicken cooking time.
Serves 4 or more as a side
1/2 cup puy or French-style lentils, soaked overnight in cold water if you have time
1 bay leaf
Cauliflower 'cheese' sauce
1 tablespoon olive oil
1 onion, diced
3 cloves garlic, roughly chopped
1/2 medium cauliflower, roughly chopped
1 1/2-2 cups vegetable stock (homemade or as natural as possible)
1-2 teaspoons nutritional yeast, optional (adds a 'cheesy' flavour)
Fine sea salt and ground white pepper
1/2 small pumpkin, seeded, peeled and sliced into 7-8mm thick pieces
1 tablespoon olive oil
3 cloves garlic, finely chopped
2 handfuls kale (approx 1/2 bunch), stems removed and leaves roughly chopped
Pumpkin seeds, to scatter
Place lentils in a small saucepan (drain if you've soaked overnight), then cover with plenty of fresh cold water, add bay leaf and simmer 10-15 minutes or until just tender. Add a good pinch of fine sea salt and cook for a further 2-3 minutes before draining well. Discard bay leaf.
To make the cauliflower 'cheese' sauce, heat oil in a large saucepan and fry onion 2-3 minutes, stirring often until tender. Add garlic and cook for a further 30 seconds. Add cauliflower, give it all a good big stir, add stock, bring to the boil, cover with a lid, reduce heat and simmer 5-8 minutes or until the cauliflower is soft. Remove from the heat and carefully transfer the entire contents of the pan to a blender. Add yeast, to taste and blend on high until super smooth, adding a touch of water to thin if necessary. You want it to be about the consistency of yoghurt. Season with salt and ground white pepper, to taste and add a little extra yeast if desired.
Prepare pumpkin and kale. Heat olive oil in a frying pan over medium-high heat. Add garlic and chopped kale, cook 2-3 minutes, stirring often until softened. Season to taste.
Preheat oven to 180C (350F). To assemble; spread about 1/4 of the cauliflower 'cheese' sauce on the bottom of a 2-3 litre capacity oven-proof dish, top with a layer of pumpkin slices, season pumpkin with a little salt and pepper, scatter with 1/4 of the lentils and 1/4 of the kale. Repeat until all the ingredients are used up, finishing with a dollop of cauliflower 'cheese' sauce, a little kale (this gets all crispy and delicious in the oven, like kale chips!), scatter the top with some pumpkin seeds and cook for 45-55 minutes, or until the pumpkin is tender (insert a skewer into it to check), the top is golden and the sauce is bubbling up the sides of the dish. Serve immediately with salad.