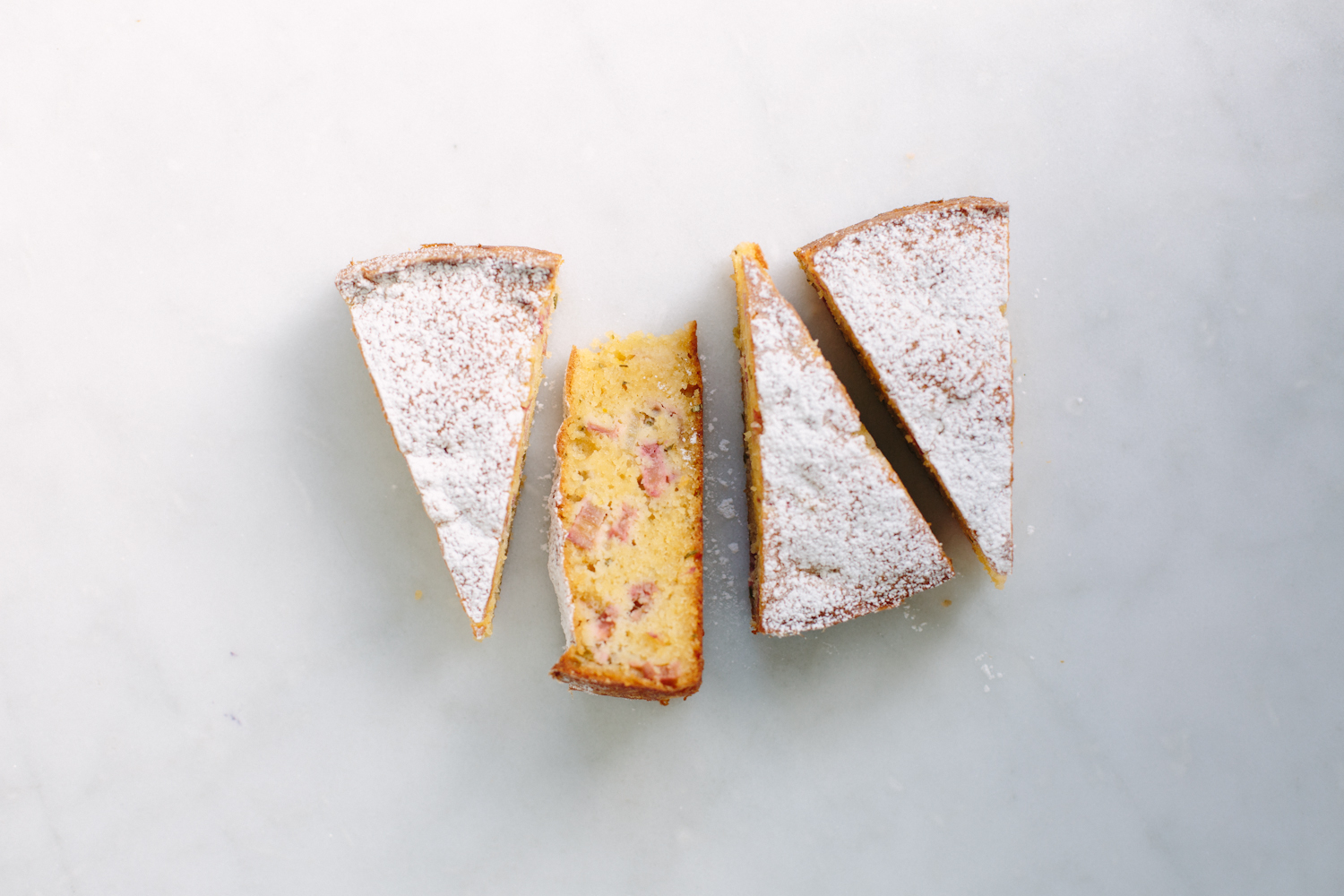 I've got some great news to share today! I've just got confirmation that I'm now able to start sharing the recipes I've created for Taste magazine on my own site as well. I know it's been frustrating for many of you living outside of NZ to see photos of my recipes on my social pages and (until now) having no way to get your hands on the actual recipe.
Well, all that's changing, yay! First up is a recipe I've been dying to share since this time last year. A beautiful flourless rhubarb cake, studded with fresh rosemary and lemon zest.
I love adding fresh herbs and fruit to cakes and it's around this time of the year when my rhubarb patch comes back to life after its long winter sleep, and the herbs in the garden are abundant. This is the kind of cake I love to make for afternoon tea on a sunny spring day, served without icing it makes for a lovely casual treat.
I'm really looking forward to sharing more of these recipes over the coming months. xx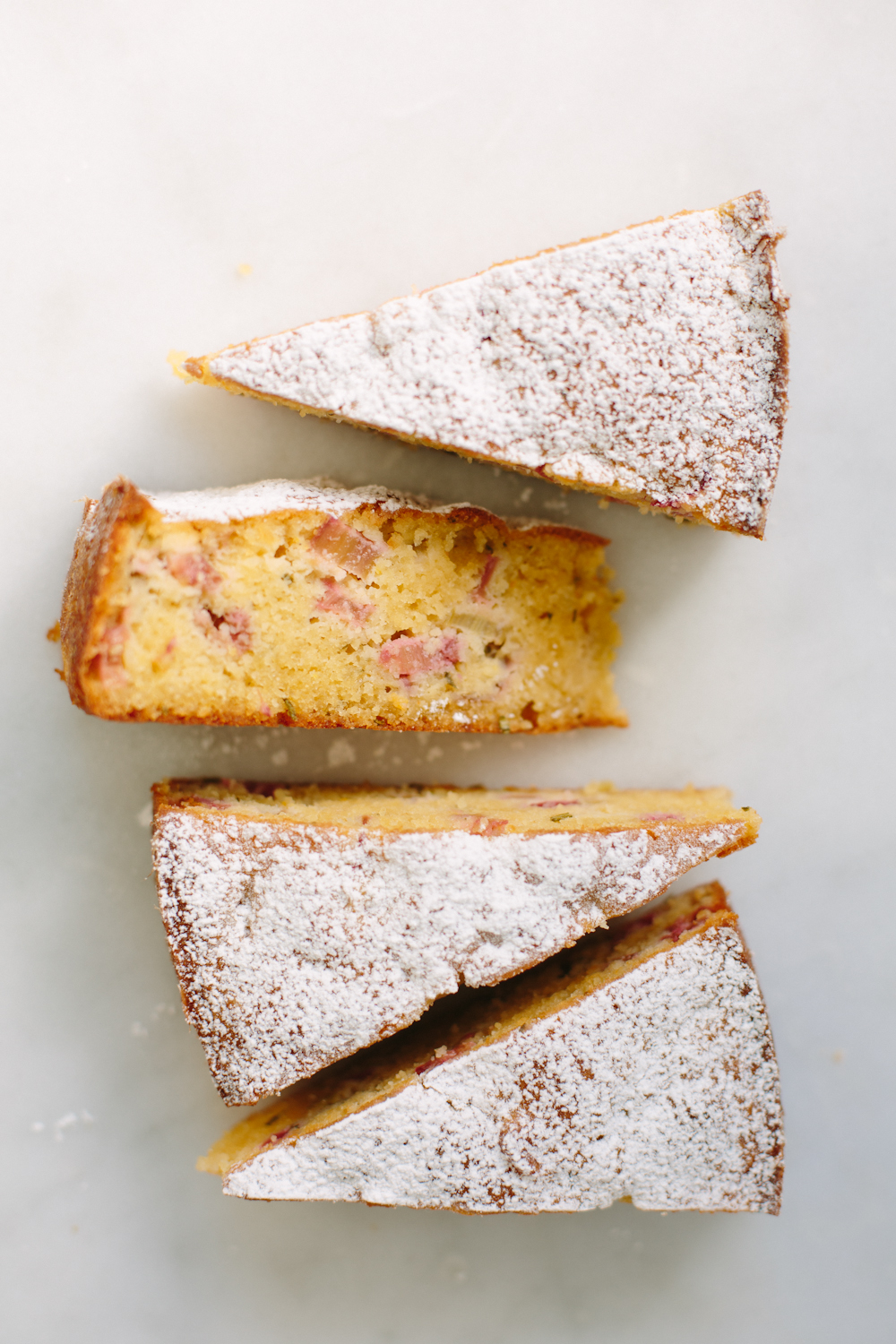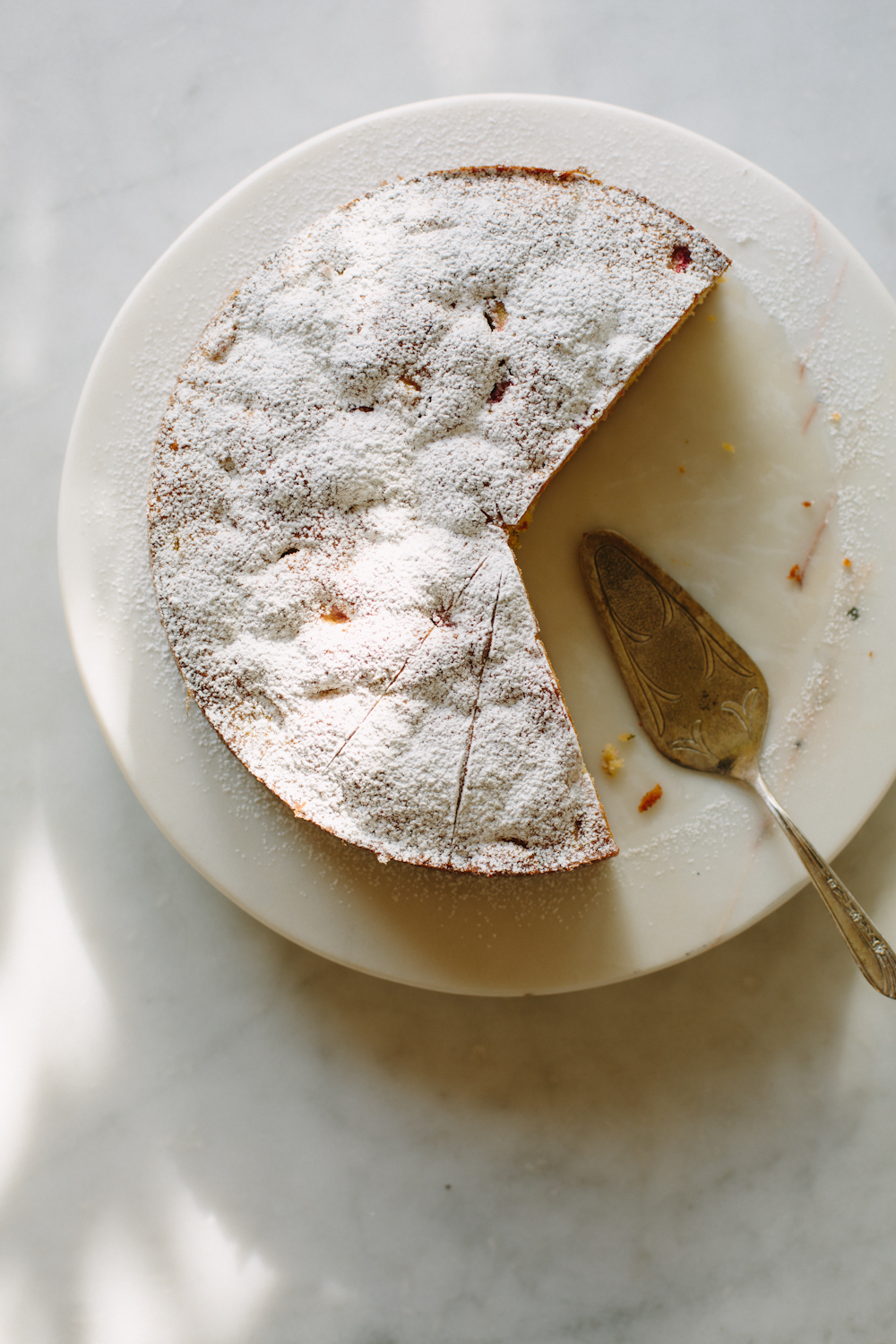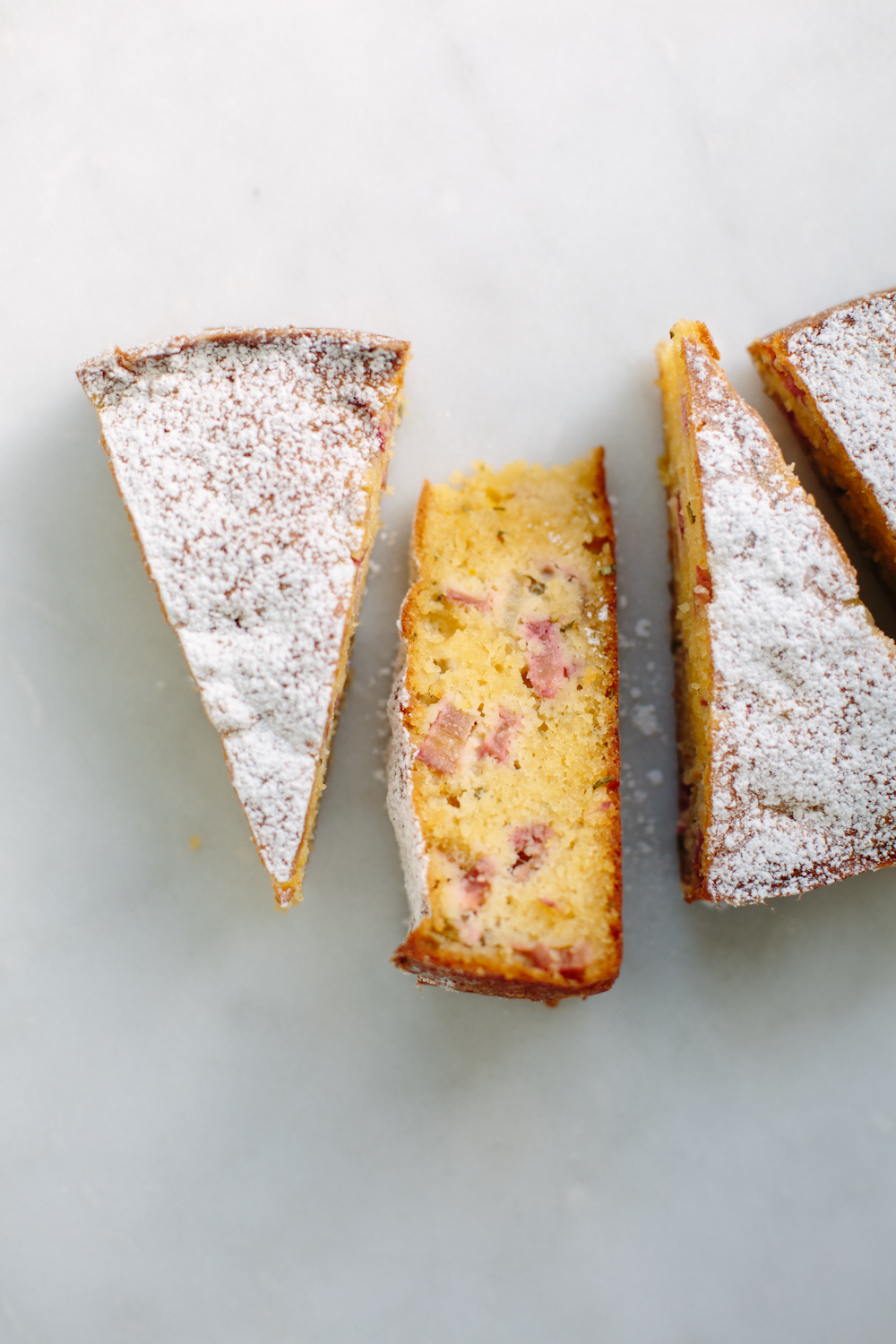 Flourless rhubarb and rosemary cake
I use unrefined raw sugar (such as Billingtons, which is available from most supermarkets or health food stores) in all my baking. Often its fine to just use as is, but in cakes such as this when you want the sugar to dissolve in the butter whilst creaming, I find it a little too gritty to do so without blending first. To do this, simply place the sugar into a blender and pulse until finely ground, white and powdery like icing sugar.
Serves 10-12
250g rhubarb
2 1/2 cups (275g) ground almonds
1 tablespoon finely chopped rosemary
The finely grated zest 1 lemon
150g soft butter
3/4 cup (150g) blended unrefined raw sugar *see headnotes
1 teaspoon vanilla extract
4 large free-range eggs, at room temperature
Pure icing sugar, to serve, optional
Preheat oven to 180C (350F). Grease and line a 23cm cake tin with baking paper.
Finely slice rhubarb and place into a large bowl, add the ground almonds, rosemary and lemon zest, and mix to combine.
Cream softened butter, sugar and vanilla using either an electric mixer, or a bowl and wooden spoon. Add eggs one at a time, making sure you beat well after each addition. Add the rhubarb/almond mixture and stir to just combine. Transfer to the prepared cake tin and bake for 60-65 minutes or until a skewer comes out clean when inserted into the centre. Remove from the oven and set aside to cool in the tin. Dust with icing sugar to serve, if desired. Will store airtight for 2-3 days or more in the fridge.
This recipe was first created for and featured in Taste Magazine, NZ.