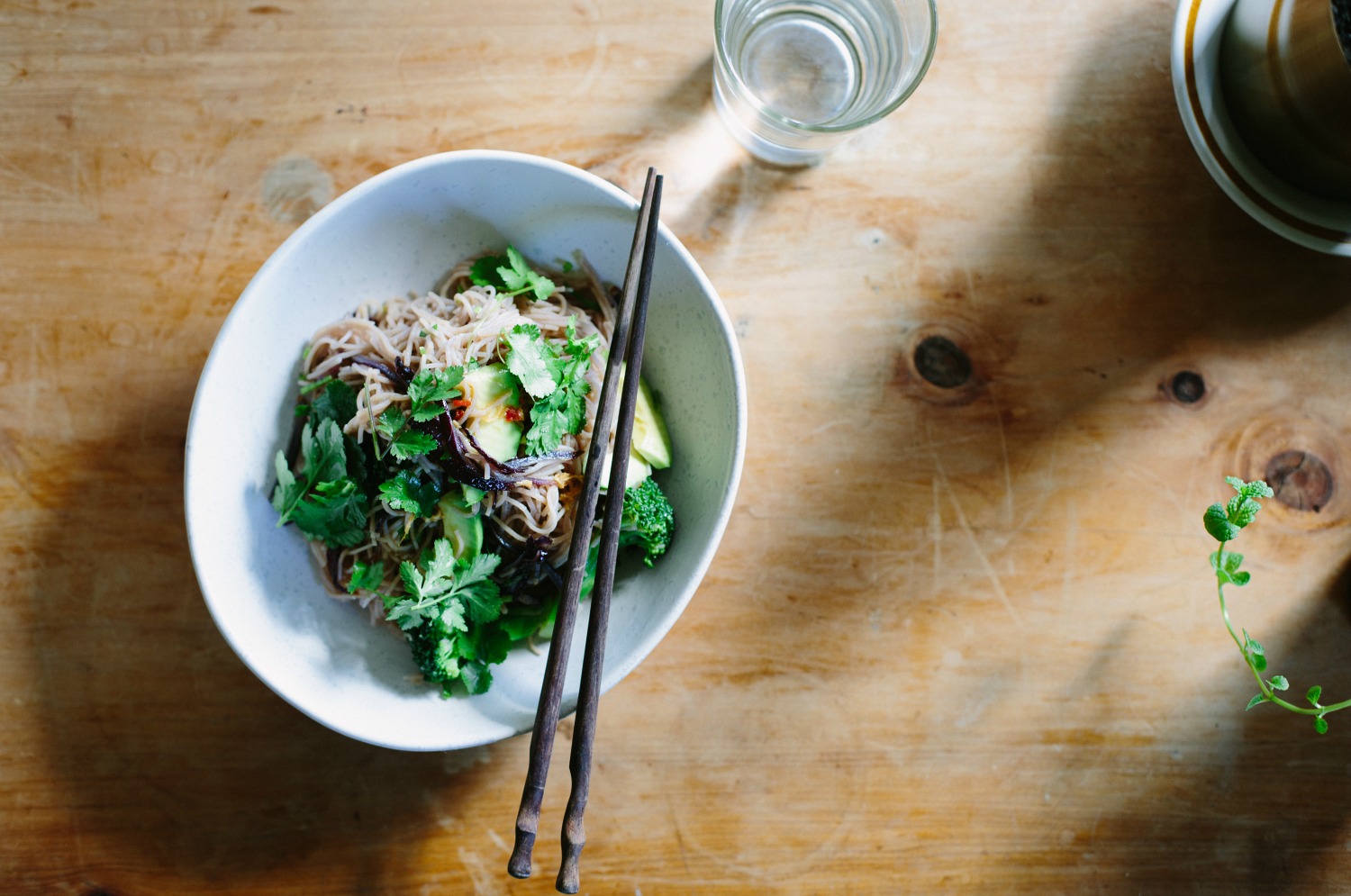 This week I've been trying to make more of an effort to eat a good lunch on the days I'm home. I seem to have fallen into a bit of a rut lately, quickly putting a couple of bits of bread into the toaster, then slapping on some butter and something else to call it lunch. Not very exciting, or nutritious.
I've had a bag of red rice noodles in the pantry for months, waiting for a little moment of inspiration to come over me. With the sun (finally) out this past week, I've been craving salads, fresh flavours and vegetables, so I whipped up this little number for lunch yesterday and sat out on the deck in the sunshine to enjoy.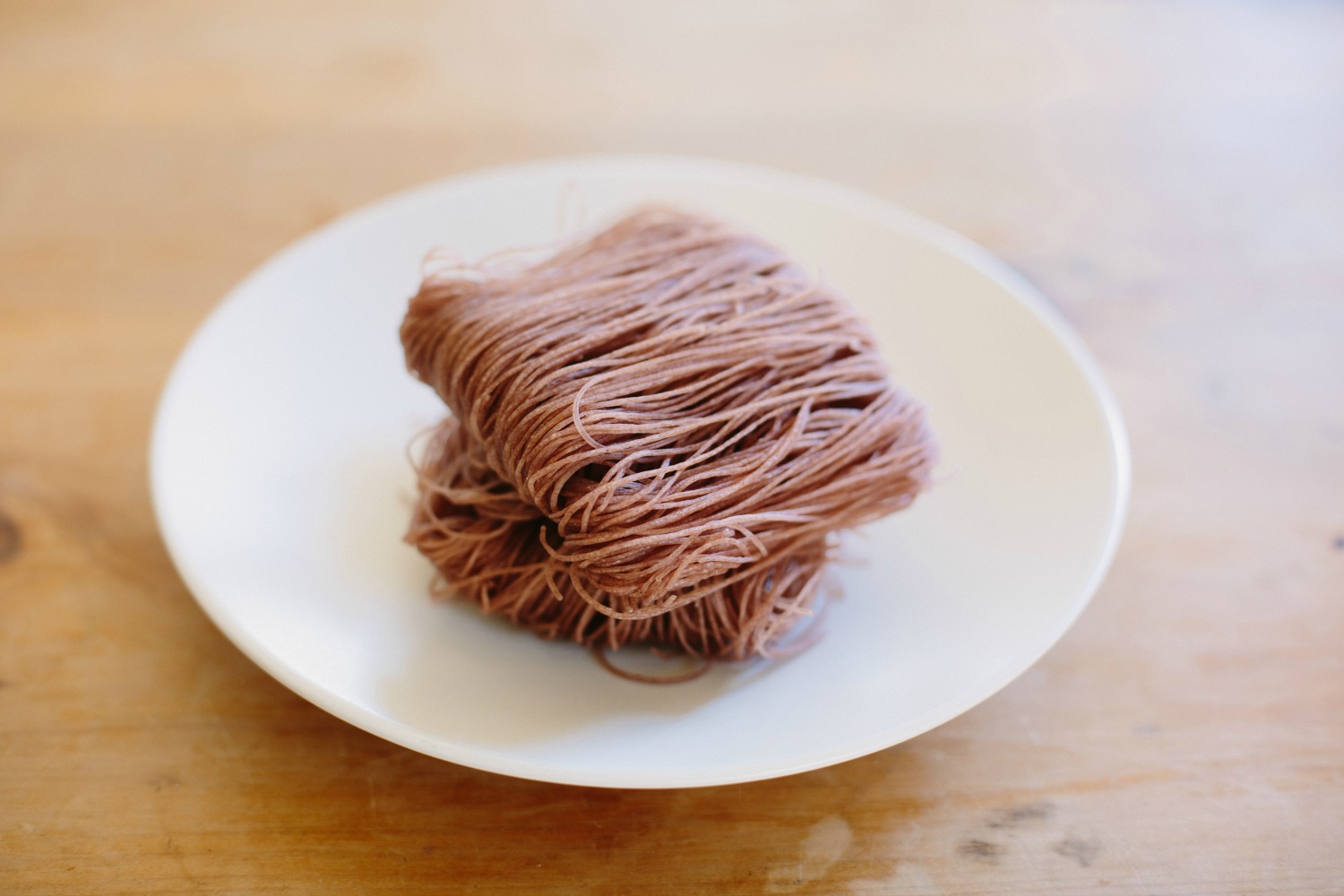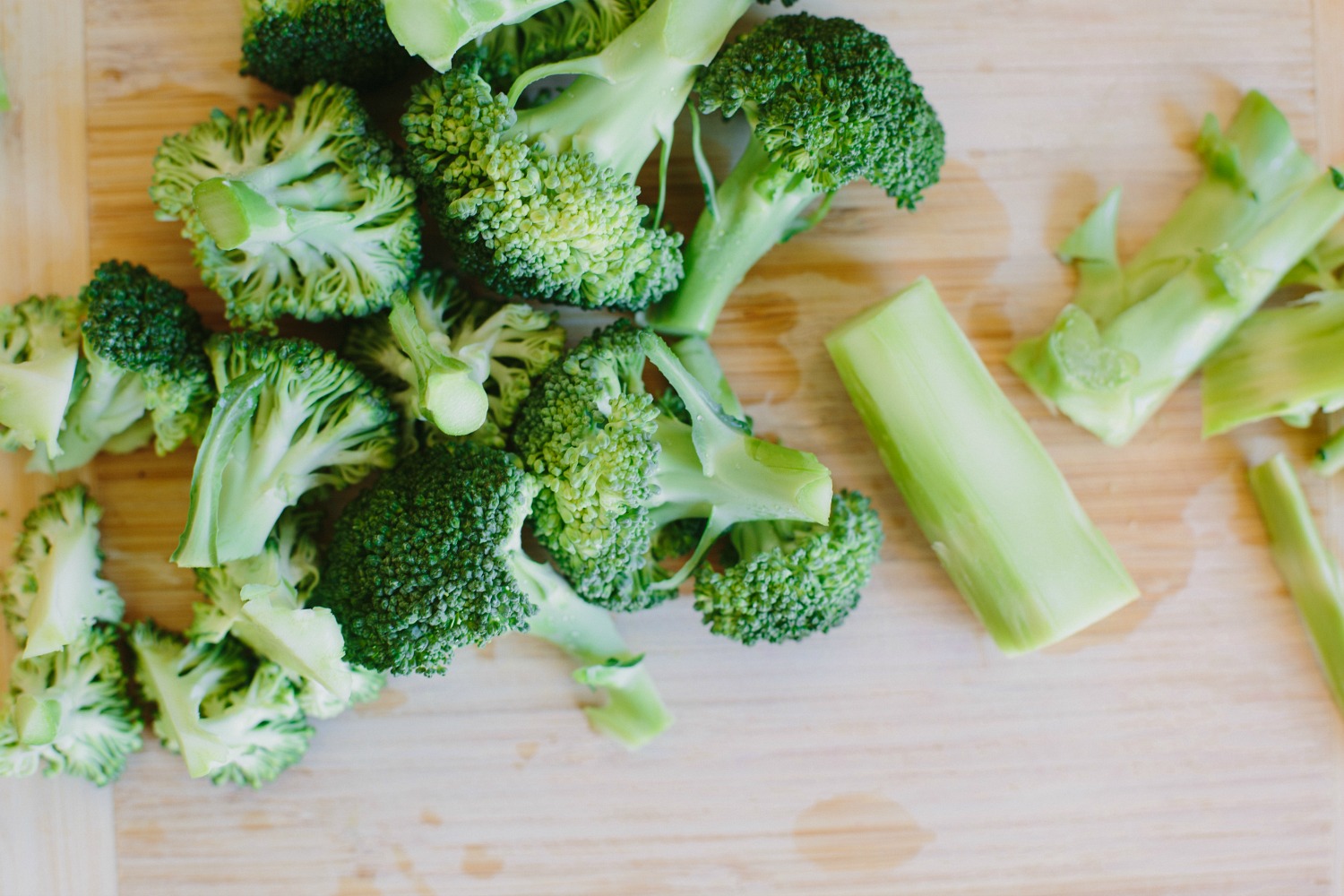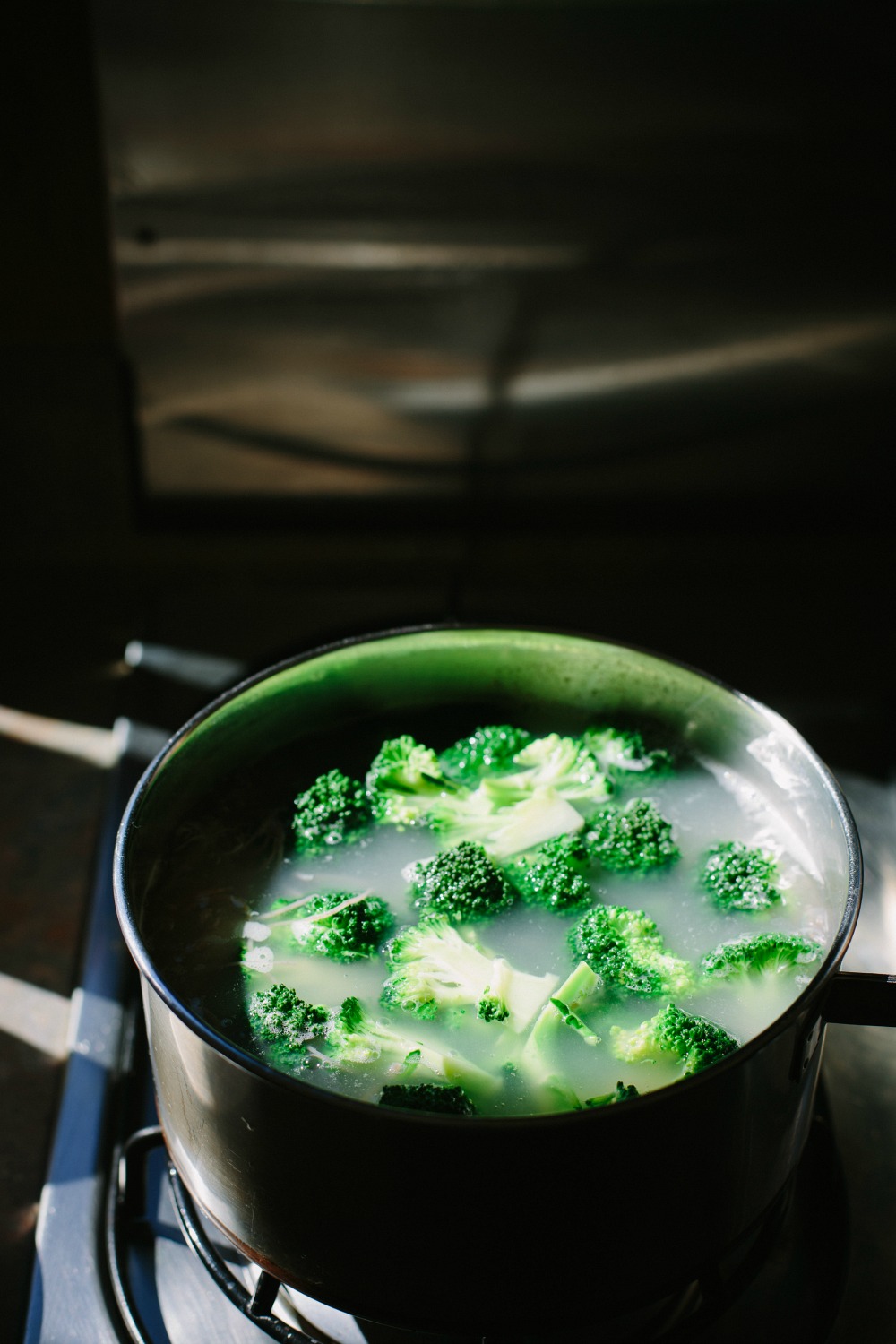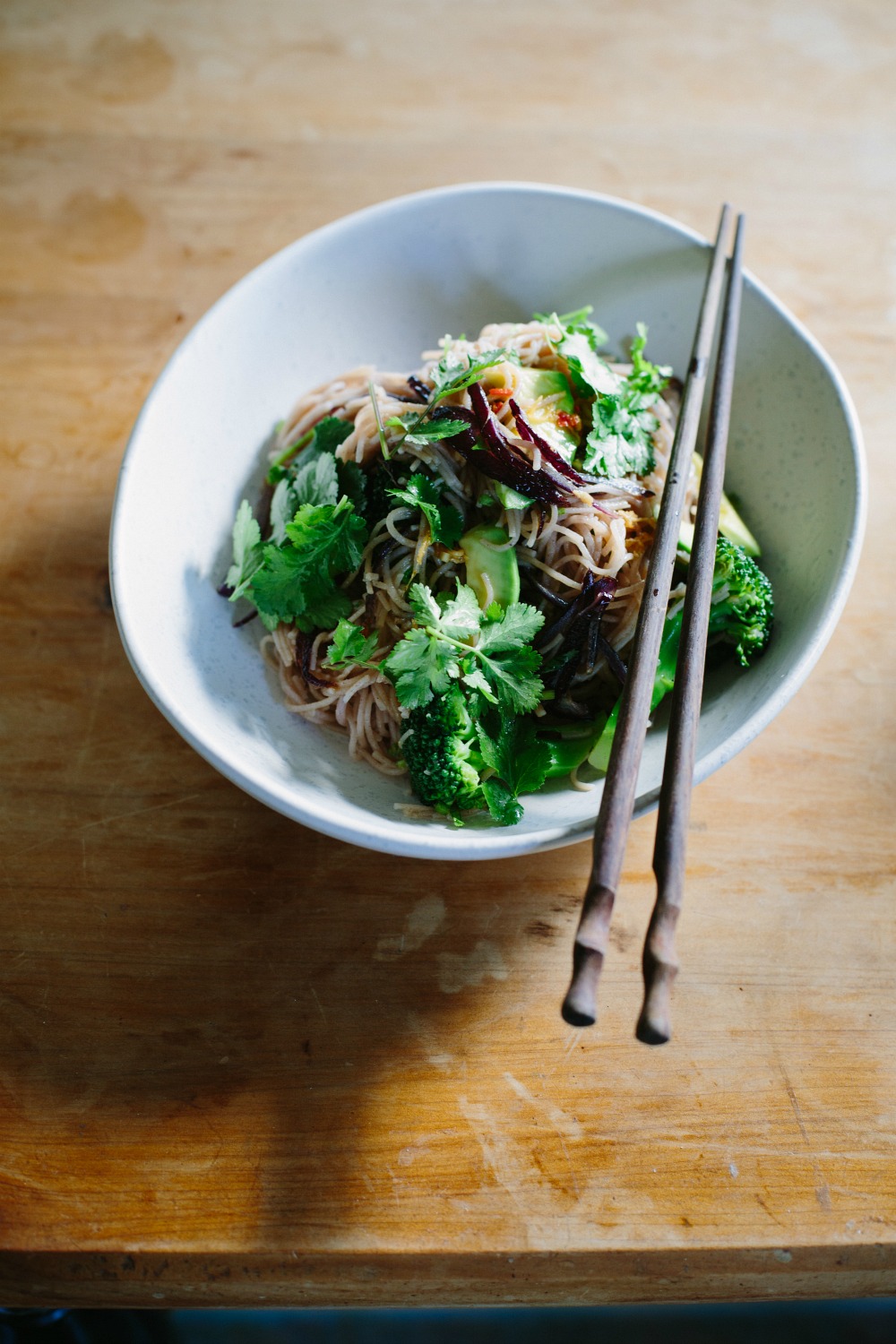 Many of you will know I love noodles any which way. In broths (there's a great recipe for homemade buckwheat noodles with a lovely light gingery carrot broth in my latest cookbook!), soups, curries, stir-fries or salads. I usually go for regular rice noodles or mung bean vermicelli, but these red rice ones made a lovely change.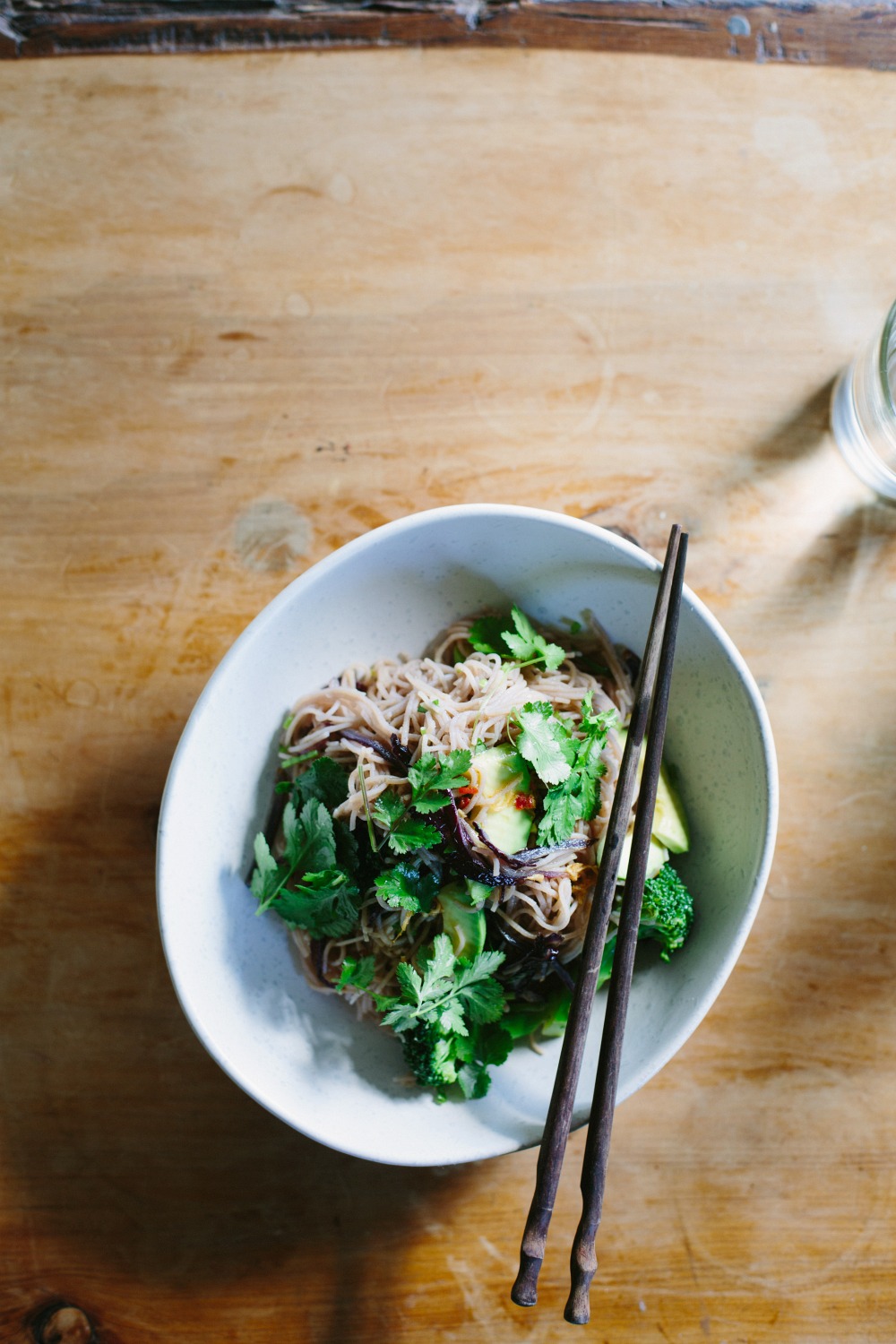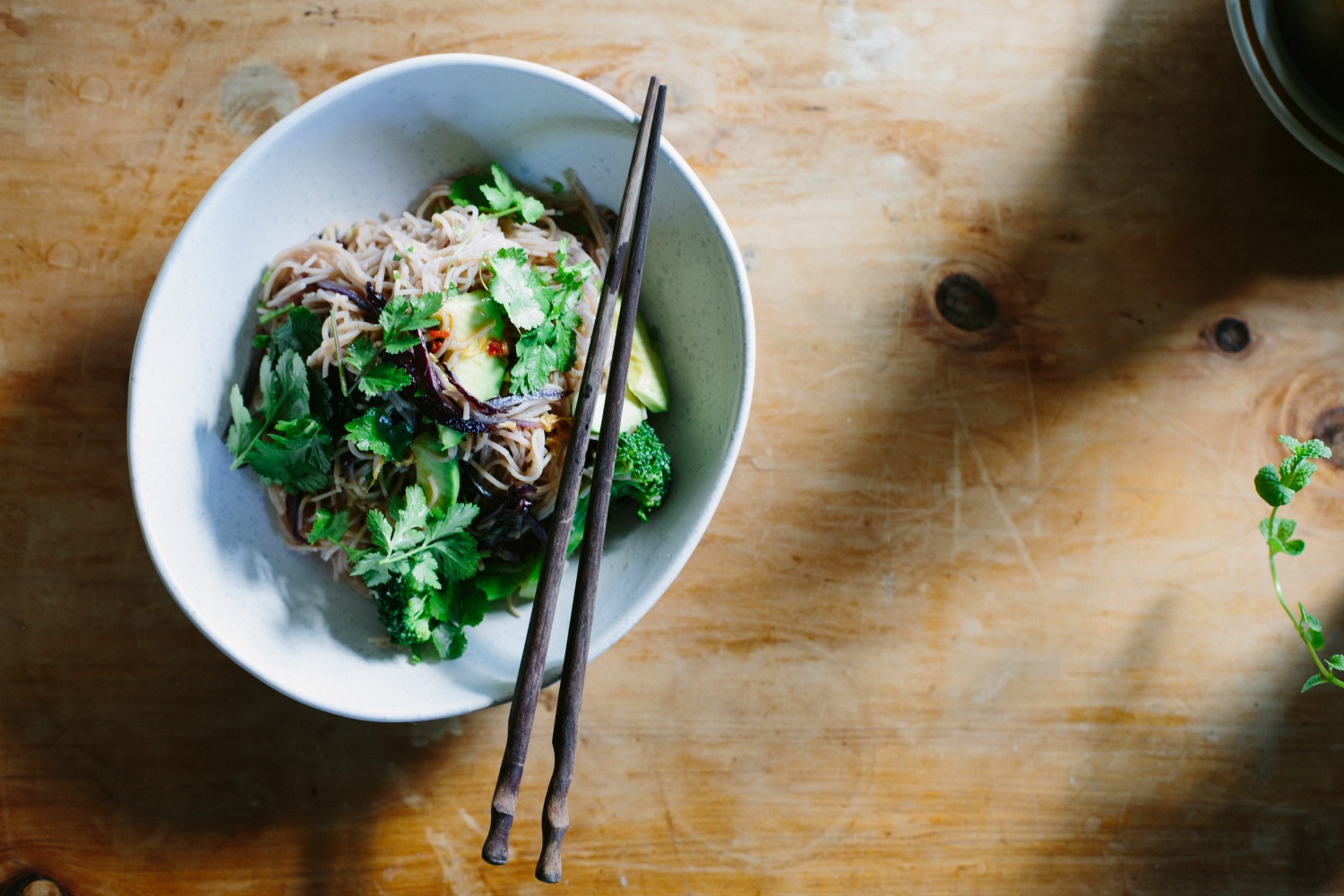 Red rice noodle salad with avocado, broccoli + soy ginger dressing
Add some toasted cashews/peanuts or grilled tofu for an extra protein boost.... I didn't have any at the time, but would've otherwise added one or both to the mix. 
Serves 2-4 (2 for a main meal, 4 or more as a side)
1 x 226g (8 0z) packet red rice vermicelli noodles (I used this brand), or the equivalent amount of regular rice noodles
1 head broccoli, cut into florets, stalk peeled and sliced into rounds
1 ripe avocado, sliced
handful of coriander (cilantro) leaves and tender stems, roughly chopped
1 tablespoon olive oil
1/2 red onion, finely sliced
Optional extras: toasted cashew nuts or peanuts, grilled tofu etc
soy ginger dressing
2 tablespoons gluten-free soy sauce or tamari (I use this brand)
the juice of 1 lime
1 teaspoon pure maple syrup (or use rice syrup/raw sugar)
1 teaspoon pure toasted sesame oil
1 tablespoon finely grated ginger
1 clove garlic, finely chopped
1 small red chilli (birds eye), finely diced, de-seeded for less heat if desired
salt and ground white pepper, to taste
Bring a large saucepan of salted water to the boil. Cook rice vermicelli for 2 minutes, add broccoli florets and continue to cook for a further 2-3 minutes, until just tender and noodles soft. Drain and rinse under cold water to stop them from cooking any further. Drain well. Transfer noodles and broccoli to a large bowl. Add avocado and coriander.
Heat olive oil in a small frying pan over medium-high heat. Saute sliced onion until very tender and golden. Add to the noodles, along with any excess olive oil.
To make the dressing, combine everything in a small bowl and mix to combine. Pour over noodles and serve.
If you're thinking of making this ahead of time, leave the dressing off until just before serving or the noodles will suck all the dressing up before you get to eat it. Or, you could double up on the dressing and add some after cooking and a little more before serving to ensure it's still full of flavour. Add cashews/peanuts and/or grilled tofu if using. Leftovers will keep for 2-3 days in the fridge, but follow my advice about the dressing above.