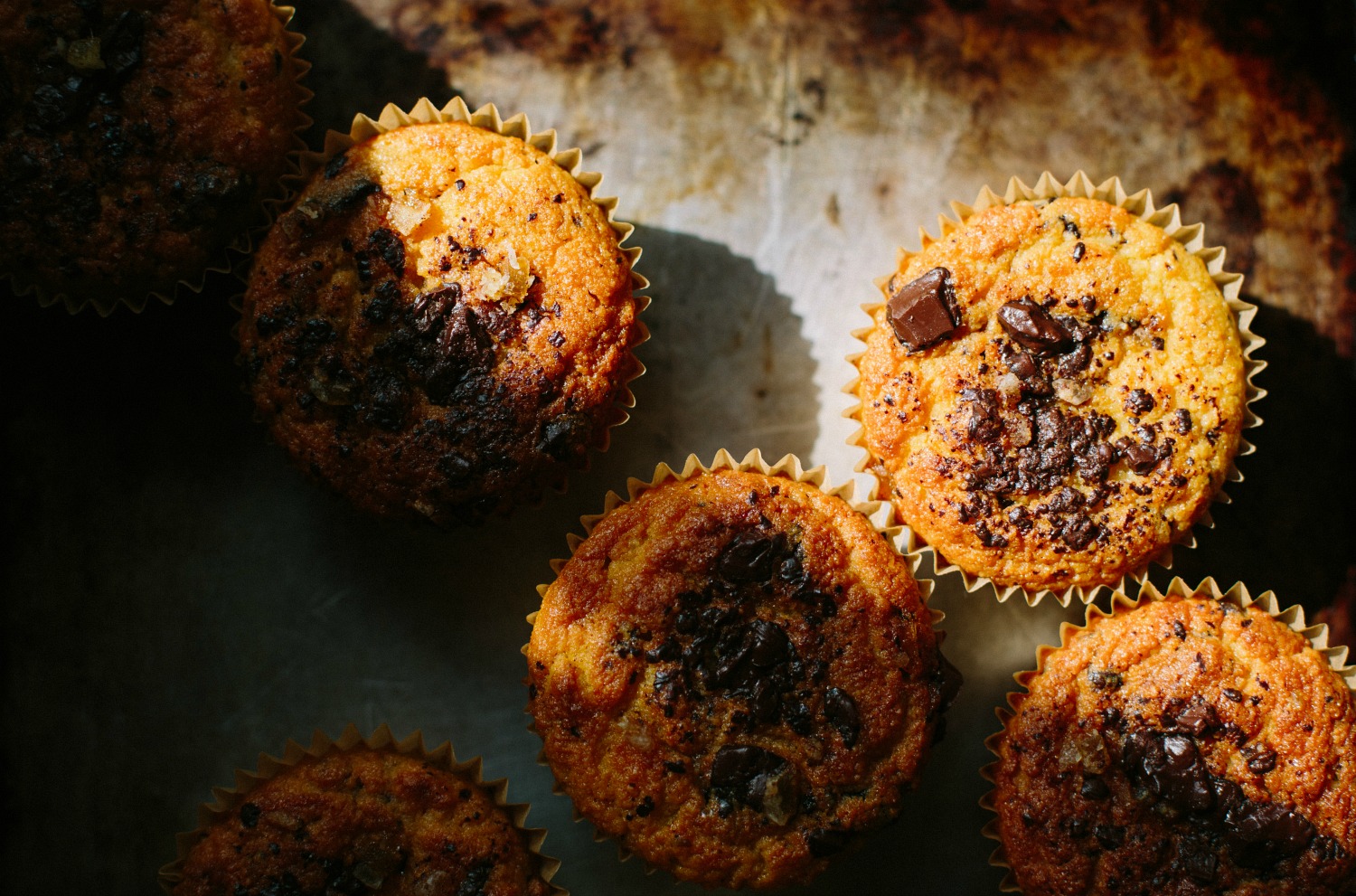 It's the first day of spring today and I couldn't be happier! After our non-existent (last) summer, this winter has felt incredibly long and incredibly wet. Our new house is amazing and feels like the home we've always dreamed of, however it's not the warmest house so we'll have to save up over the next few seasons and make sure we get it more prepared for cold before winter rolls around again.
One thing I've loved about moving into this house is that every month brings new discoveries. When we moved in late autumn the trees were all dropping their leaves, many were bare already, so it was a guessing game as to what most of the trees actually were. There's one big old, moss-lined tree smack-bang in the middle of the lawn for instance, that was so ugly all throughout winter I mentioned more than once that if it didn't turn out to be something beautiful come spring or summer it was gone. I now feel bad for having ever threatened its life, as it's turned out to be the most beautiful deep pink magnolia! My favourite. There's also a lovely spidery white magnolia and the most beautiful pink blossom tree right outside Ada's bedroom window. For a few weeks there, when opening her curtains in the morning it's all you could see. If you're lucky, you'd spot one lone Tui (bird) feasting on the sweet nectar too.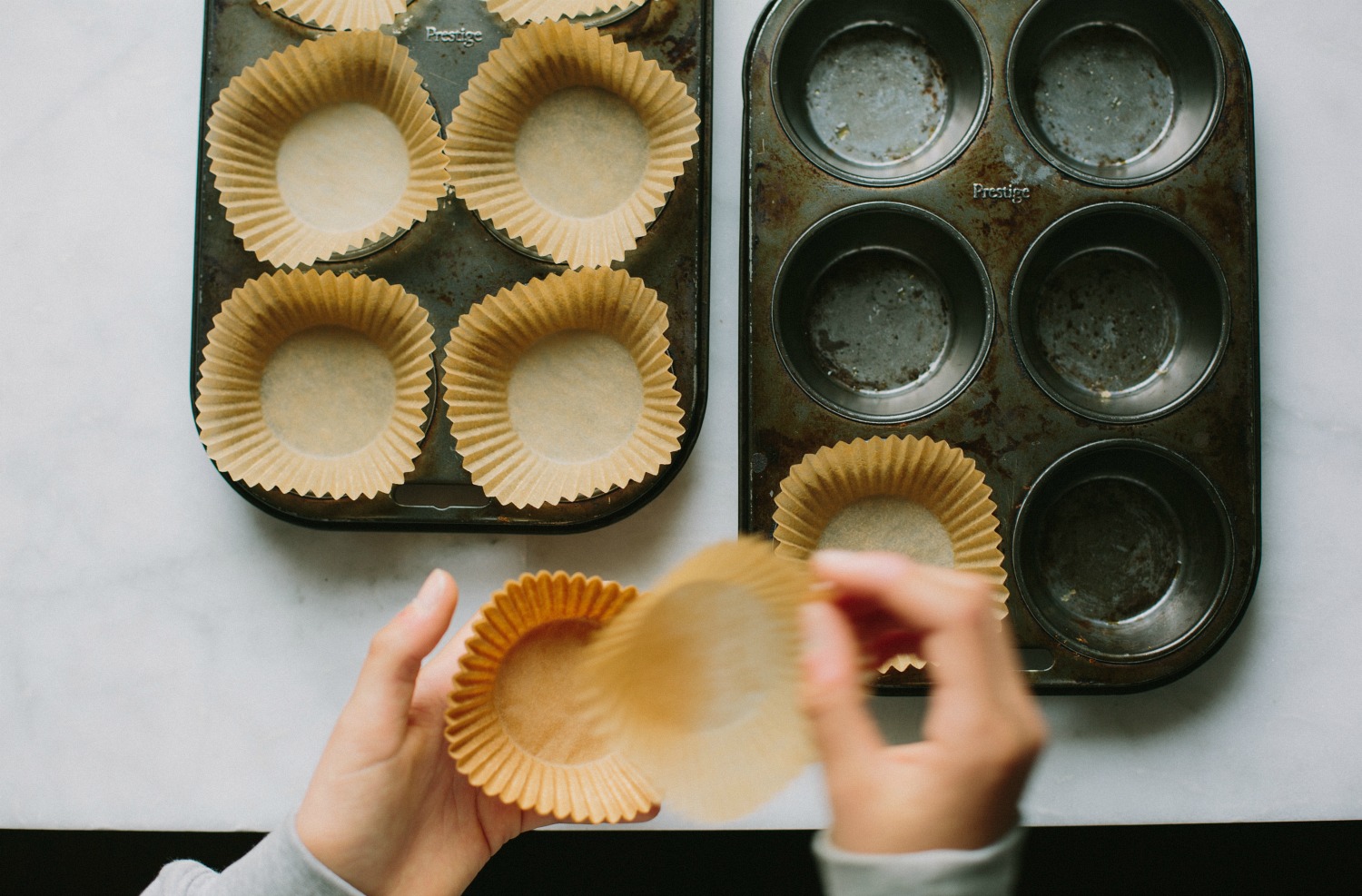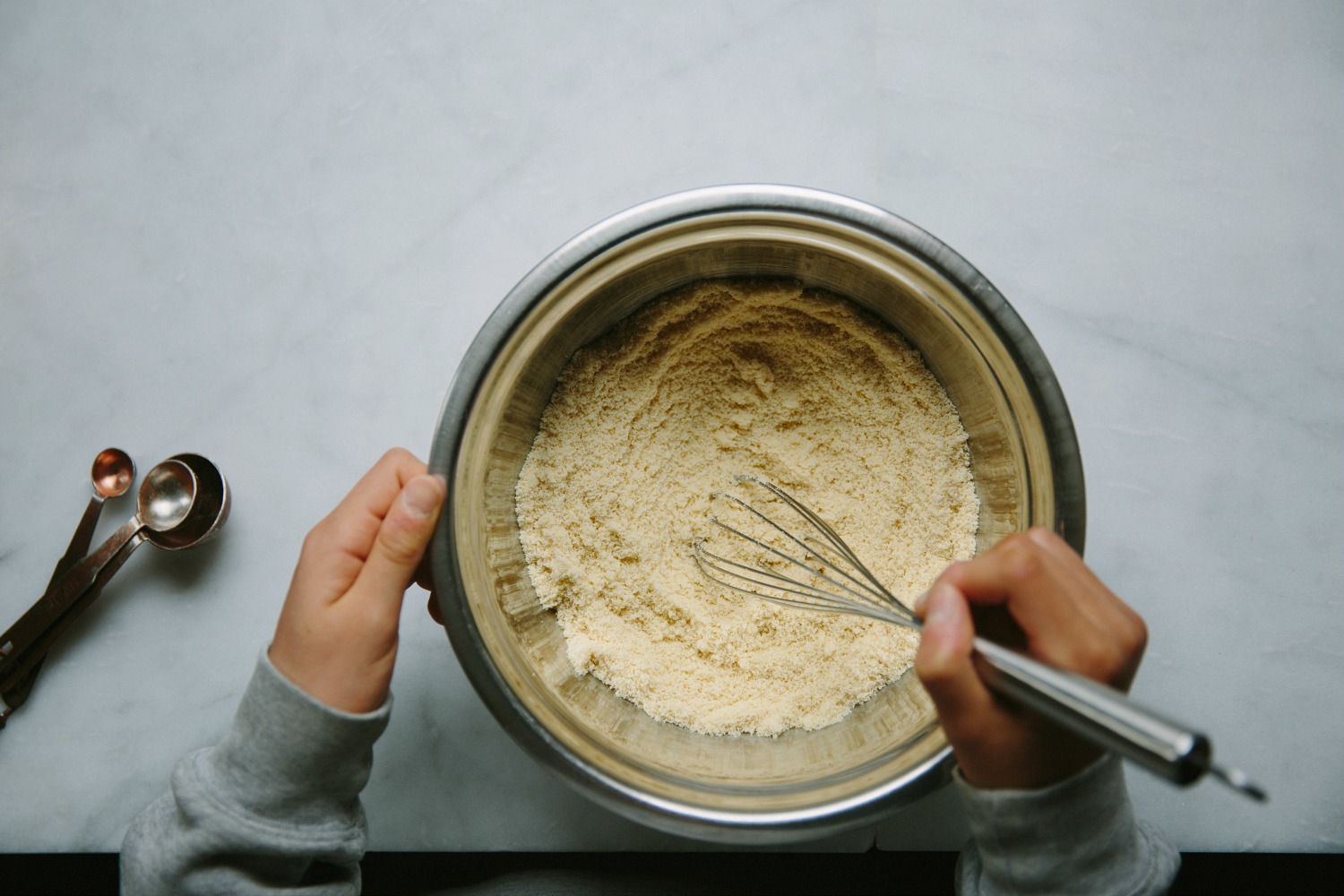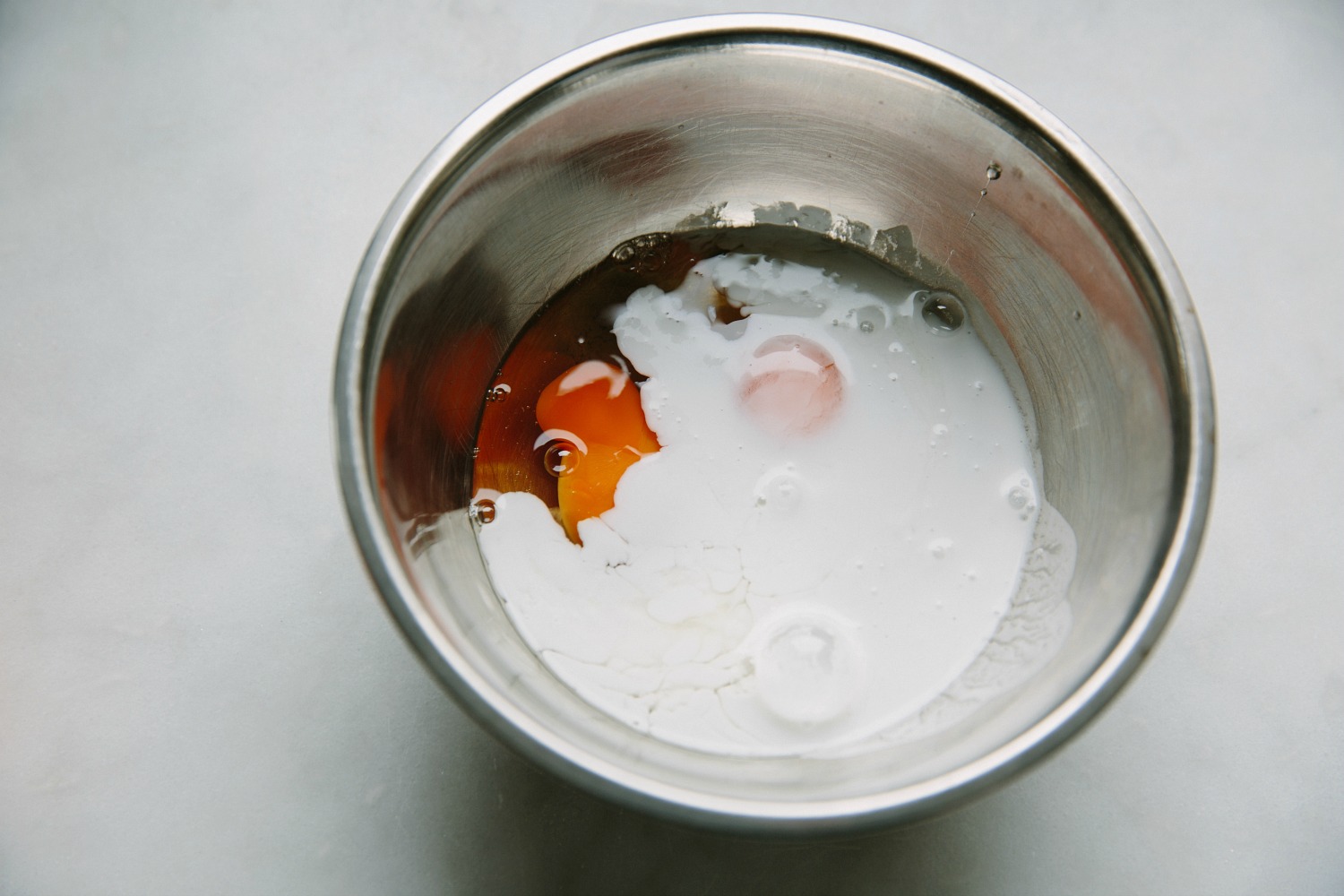 I often dream about food. True fact.
I wake with ideas in my head and cross my fingers I'll be able to make them become reality. Sometimes they don't work out first go, as was the case with these flourless muffins. But it's a good day when they work out exactly how I'd hoped, or dreamed in this case.
I wanted these to be light and fluffy, without too much of the usual denseness of most flourless ground almond (almond meal/flour) based muffins. The little addition of coconut flour (a flour I usually despise!), worked wonders in keeping things light, but not dry.  NZ oranges are abundant at the moment and go perfectly with ginger and dark chocolate.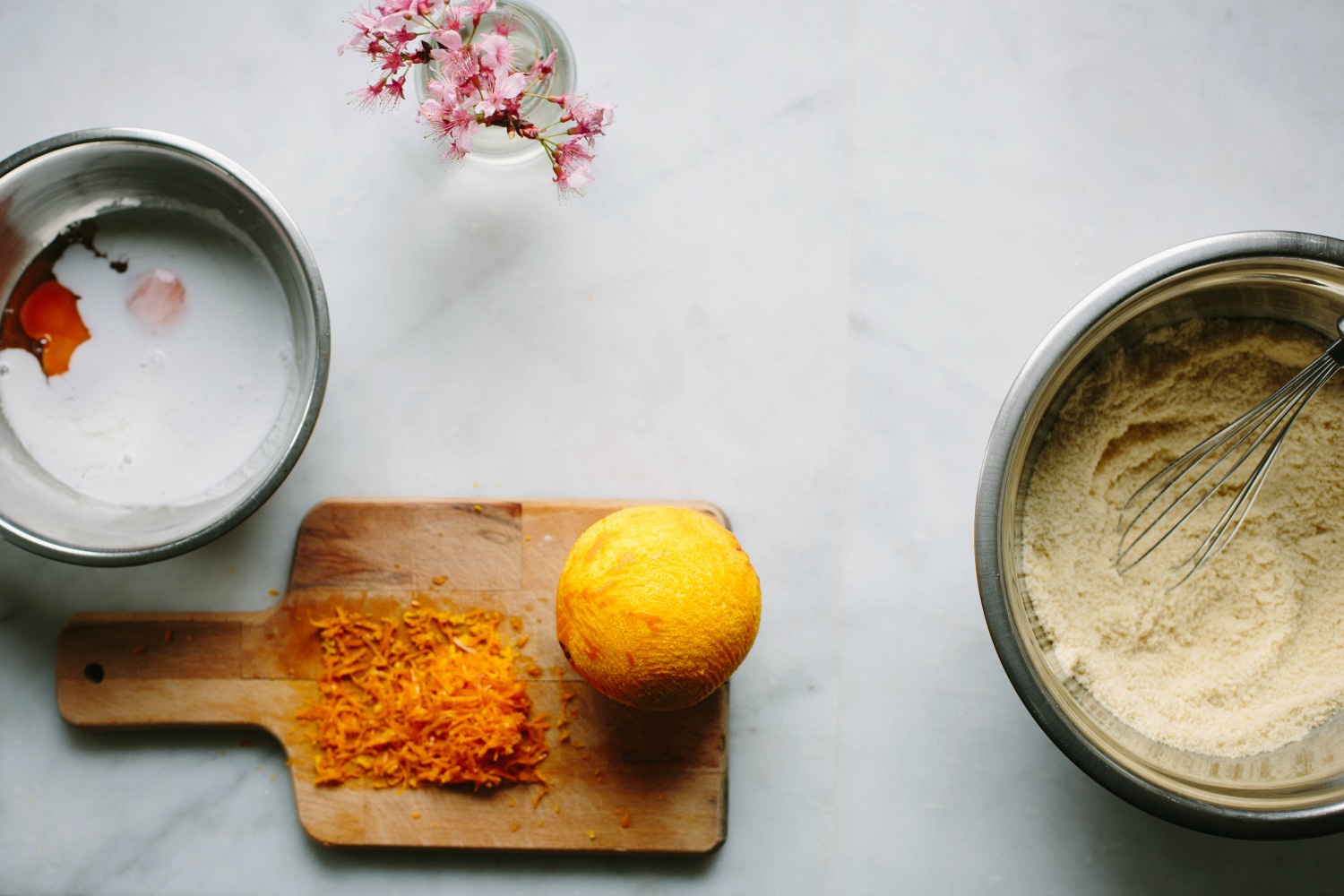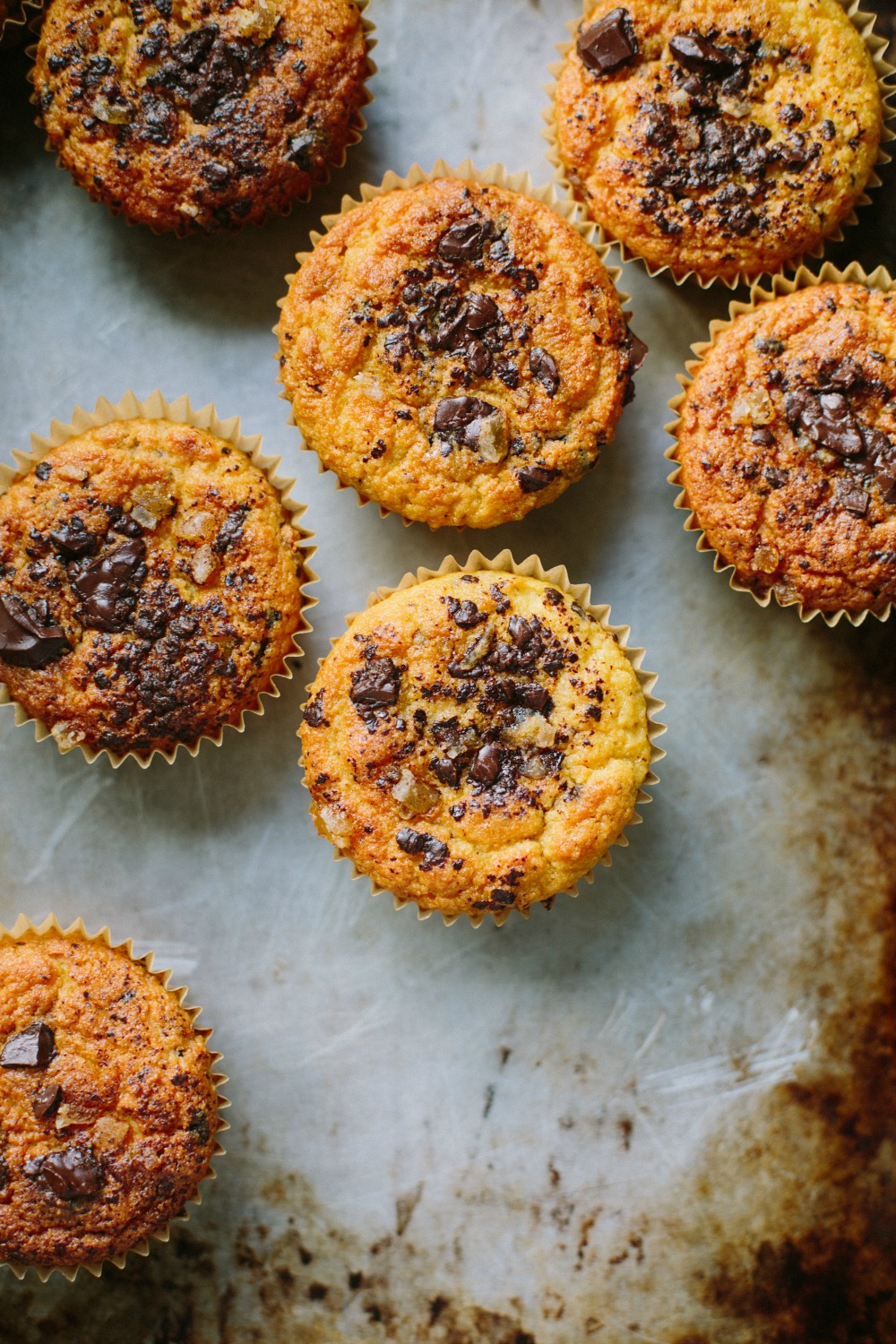 Flourless dark chocolate, orange + ginger muffins
What we call ground almonds here in NZ is also known as almond meal in Australia or almond flour in the US. It's finely ground blanched almonds. I tend to use this sugar, this crystalised ginger and this dark chocolate (not sponsored).
Makes 8
1 cup (110g) ground almonds (almond meal/flour)
2 tablespoons coconut flour
1 teaspoon gluten-free baking powder
2 large free-range eggs
3 tablespoons olive oil or melted virgin coconut oil
1/4 cup (50g) unrefined raw sugar
1 cup (250ml) coconut milk or other milk alternative
2 tablespoons finely chopped crystalised ginger
60g dark chocolate, roughly chopped
The finely grated zest 1 orange
Preheat oven to 180c (350F). Line 8 muffin pans with paper cases.
In a small bowl combine ground almonds, coconut flour and baking powder, add a pinch of fine sea salt and whisk to combine.
In a larger bowl, whisk together eggs, oil, sugar and coconut milk. Scatter the dry mixture over, along with the ginger, 3/4 of the chocolate and the orange zest and whisk to combine. Divide batter evenly between the paper cases, scatter tops with remaining chocolate and bake for 35-40 mins or until a skewer comes out clean when inserted into the centre. Remove from the oven and set aside 5 minutes before transferring to a wire rack to cool further. Best eaten on the day of baking, however they'll store happily in an airtight container for 2-3 days.