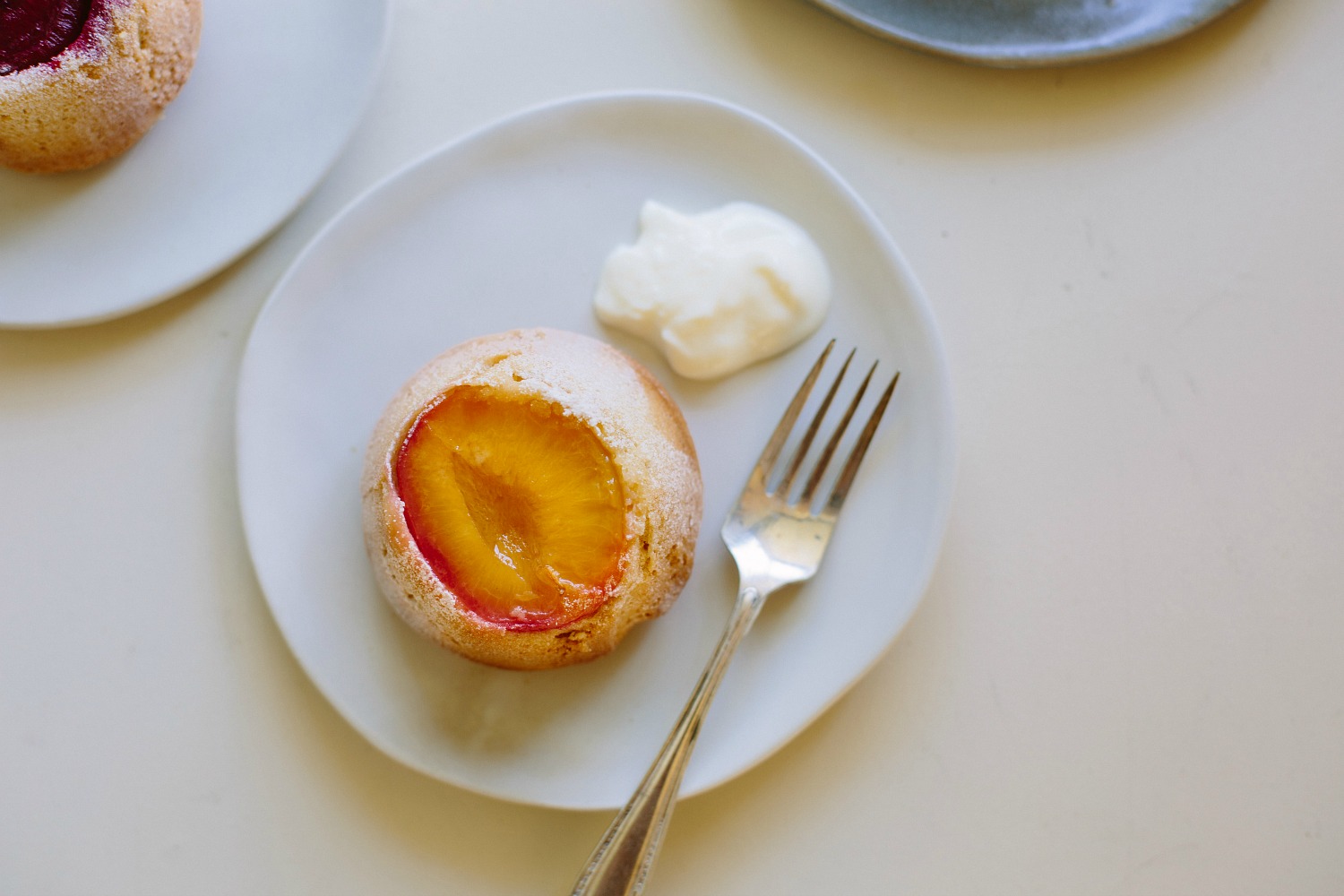 I bid farewell to 2016 with a huge sigh of relief. Celebrity deaths, wars and Trump aside, it was a tough one for me personally. What started out as an exciting year and a move home to New Zealand, quickly turned into a year of looking within and digging deep to get through each day. I've been asked a bunch of times in the last few weeks why I haven't been posting as much to this site as in the past, and I'm not sure I have an exact answer.
Partly it's because I'm getting way more writing/recipe developing work than ever before, and as a mum, paid work always takes priority.
Partly it's because my kids need me in different ways as they get older. This past year I knew my kids would need me more than ever as they adjusted into our new life. My situation is so very different from when I first started this site. I'm not longer a stay-at-home mum looking after two little kids at home all day, missing cooking and looking for something to call her own (looking for a little escapism too, let's be honest!). Everything I share here is created in what little spare time I now have. And unlike 6 years ago when I could count the NZ/Australian food bloggers on two hands, there's now a million and one bloggers all sharing recipes/screaming from the rooftops to be heard/seen/noticed. Ugh. The one thing that hasn't really changed over the years is that I still basically do it all for the love of it (bar the few sponsored posts I do nowadays to cover the cost of this site). But that love is fading...
Mostly it's because the online world has changed, in a big way. There used to be an amazing sense of community, people took the time to comment, to let you know when they'd made a recipe and loved it. Nowadays the majority of comments just contain demands or 'expert' advise I could do without, thanks. People demand for more, demand for every kind of recipe adaptions under the sun, heck, someone even emailed me on Christmas Eve desperate for a recipe link they couldn't find on my site (FYI folks, there's a recipe search button top right and a whole recipe index page). I moaned to my mother that people seem to think I have nothing better to do than reply to emails at 11pm on Christmas Eve, but then of course I found the link and emailed back. I'm still waiting for the reply email saying thank you, though I'm not holding my breath it will ever come. I'm probably mostly to blame for this monster I've created.
People are becoming more and more demanding, but less and less grateful. Humans, in our need for instant gratification, are forgetting that we all have lives and responsibilities offline too. In the past I've always made a huge effort to reply to most emails/messages, but something's got to give this year. If I have to google an answer to your question (something you could've easily done yourself aye?), then I will no longer be answering your emails. If you email me because you have made one of my recipes, but you removed all the sugar/changed all the flours and are blaming me for the results, you will not get a reply. Take some ownership, please. All these silly things take me away from actually creating new recipes, or spending time with my family. Who lets face it, will always, always come first.
I'm tired. Really fucking tired. I'm also not wonder woman.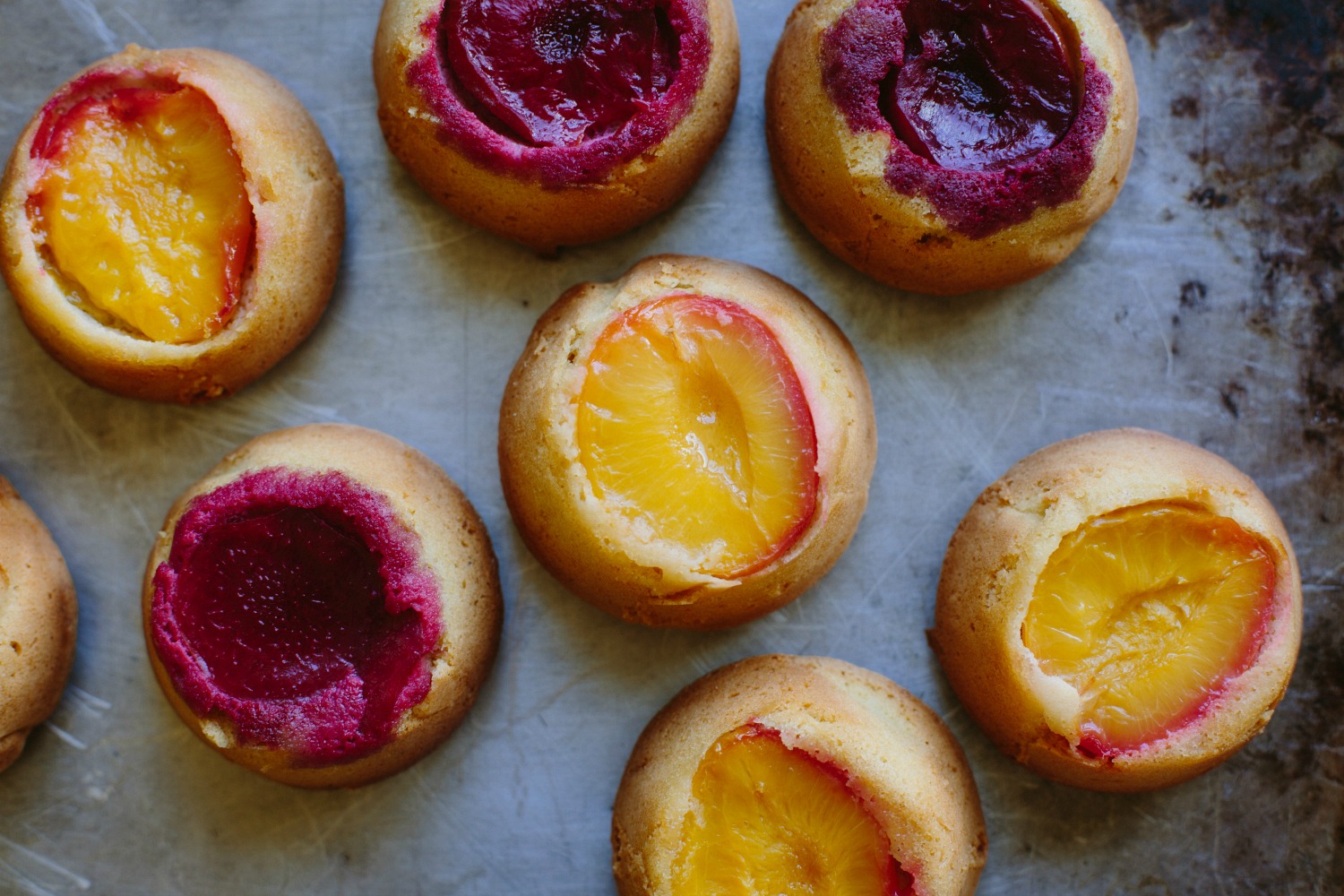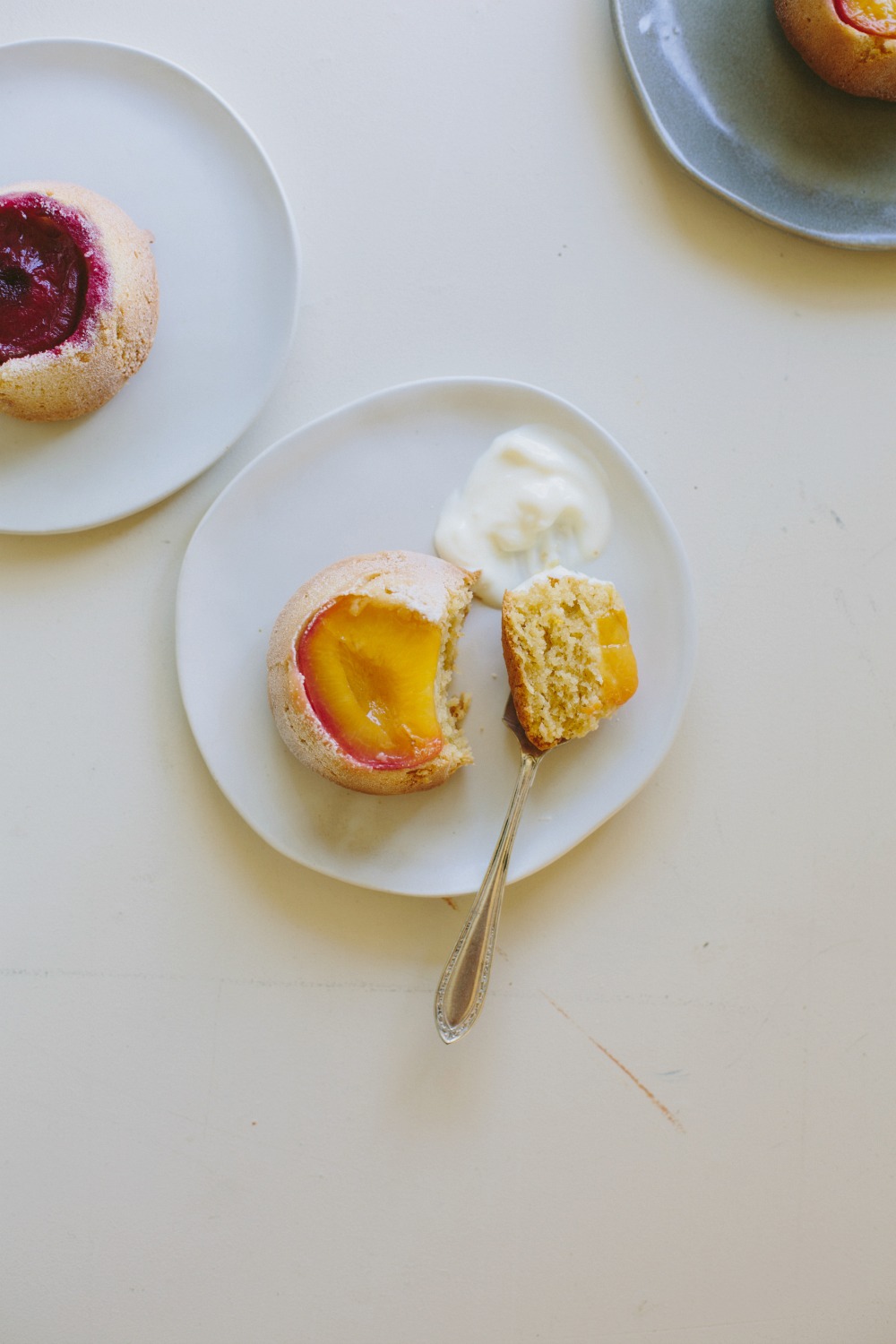 2016 was the year that shook me to my core. At times it took every ounce of my inner strength to keep it together. I'm ever so hopeful this year will bring much more lightness, happiness and fun. And more cake. Please.
Everyone lighten up and smile. Peace.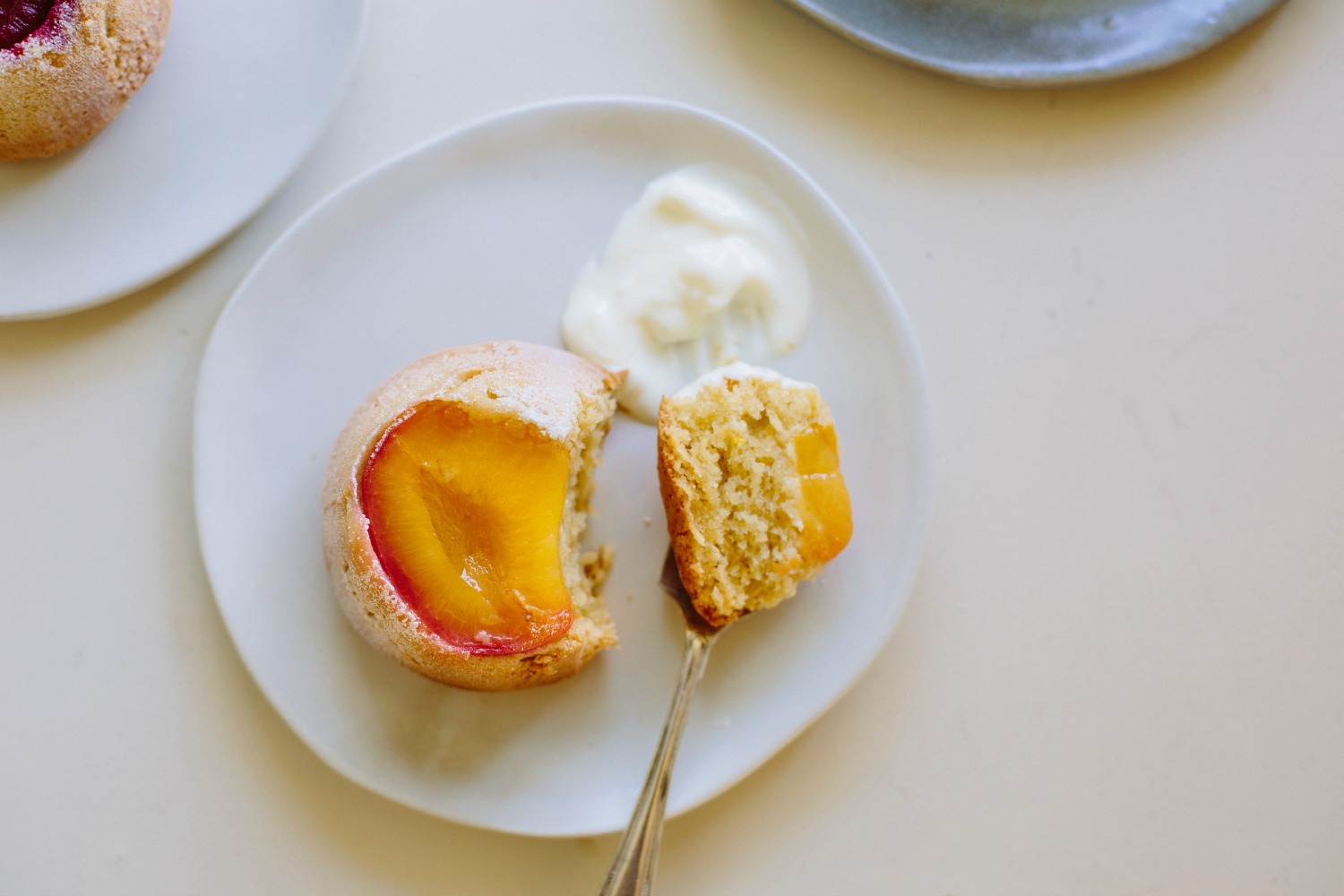 Plum, lemon + olive oil cakes
Plums are one of the most versatile fruits I know, not only are they lovely thinly sliced and added to salads alongside peppery rocket, shavings of parmesan cheese and a light lemon dressing, but you can also stew them to dollop on bowls of steaming creamy porridge, roast them under a crumble topping, or bake them into muffins, friands or cakes. Ground almond gives these little gluten-free cakes a gorgeous chew, while the olive oil not only makes them dairy-free as well, but also adds a lovely mild grassy note. For the prettiest results, try to source different coloured plums in hues of yellow and deep maroon.
Makes 8
2-3 plums, stones removed
2 large free-range eggs, at room temperature
70g (1/3 cup) unrefined icing sugar + extra to dust
1/2 teaspoon vanilla extract
2 teaspoons finely grated lemon zest
40ml extra-virgin olive oil
150g (1 /2 cups) ground almonds
25g (2 tablespoons) fine brown rice flour
1/2 teaspoon gluten-free baking powder
Preheat oven to 180C. Grease a 8-hole 1/3 cup (80ml) muffin tin and place two strips of baking paper crossing over each other in the base, extending up and over the sides by 2cm. Slice the plums into 1cm slices and place one into the base of each muffin tin.
Beat eggs, icing sugar, vanilla extract and a little pinch of fine sea salt using an electric mixer or handheld beater for 5 minutes, or until thick and pale. Add lemon zest and drizzle in olive oil, continuing to beat until just incorporated. Add ground almonds and sieve over brown rice flour and baking powder, then gently fold in using a large metal spoon until just combined. Divide evenly between the prepared muffin tins and bake for 20-22 minutes or until a skewer comes out clean when inserted into the centre. Remove from oven, cool in the tins 5 minutes before inverting onto a wire rack, remove paper strips and set aside to cool. Dust with icing sugar and serve slightly warm or at room temperature. Best eaten on the day of baking, however they will store for 3 days in an airtight container.