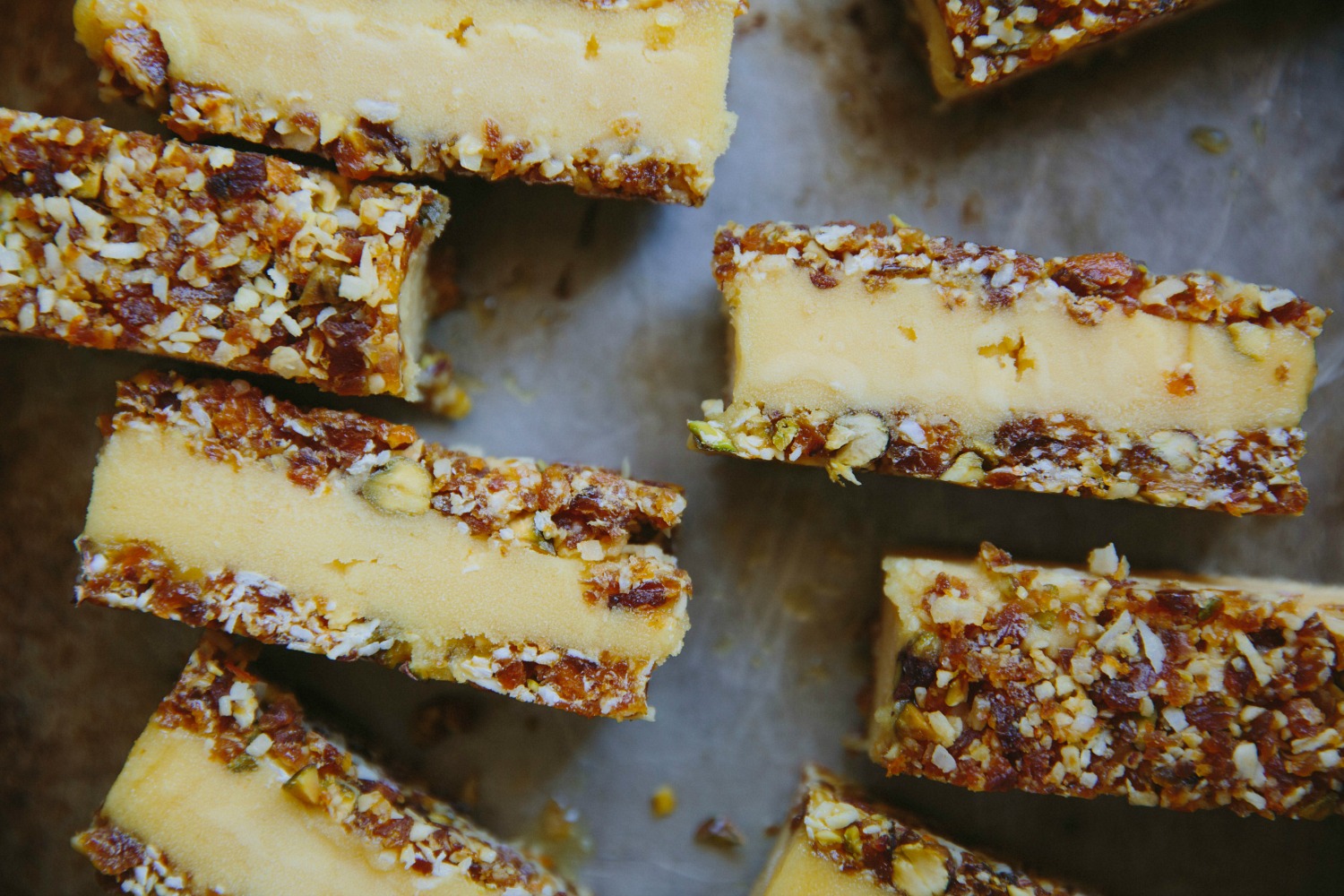 Summer arrived right on cue this year. Just when we were all getting well and truly over the wet and cold of the last 6 months (oh who am I kidding, the last 9 months!)- boom, warm weather arrived. December 1st the sun was out, the birds were chirping and the cicadas singing. As all parents know only too well, with the sunshine also comes the constant whingeing for ice blocks and ice creams from the shops after school. Lucky for me it's something I've managed to fend off as we've had a good stash of iced treats in our freezer lately, mostly homemade ice blocks and ice creams from recent shoots, but also tubs of lush, all natural ice cream from Kohu Road.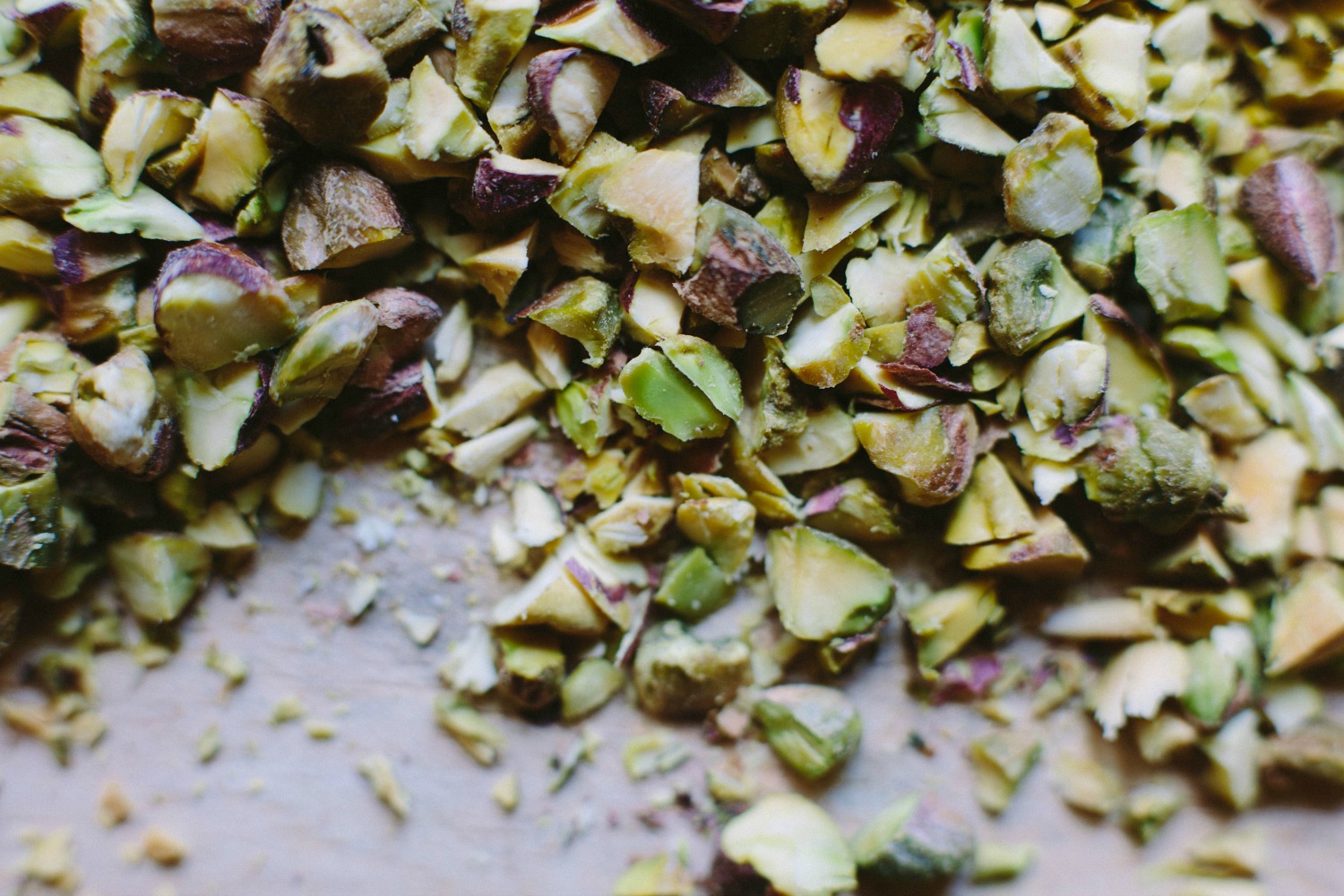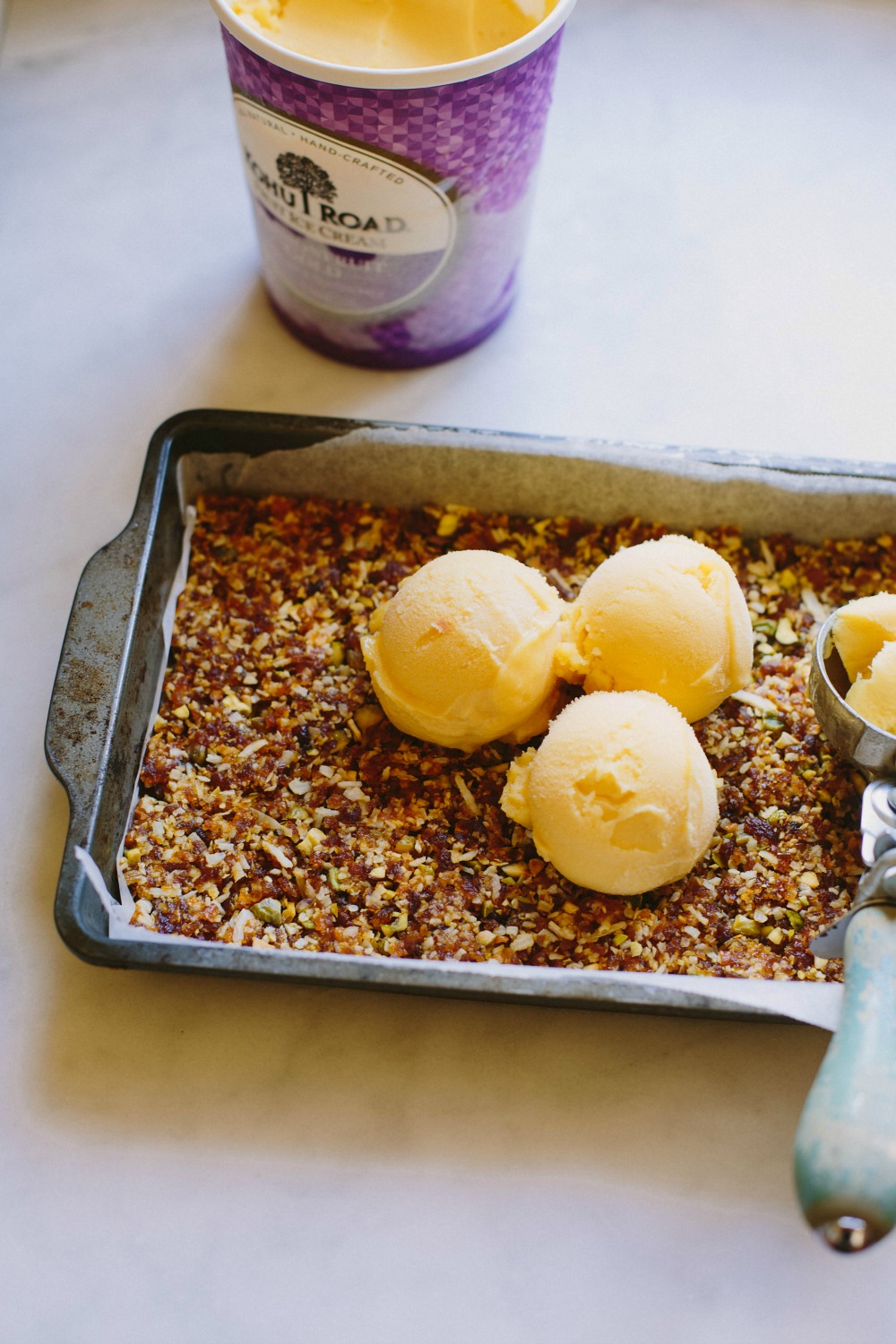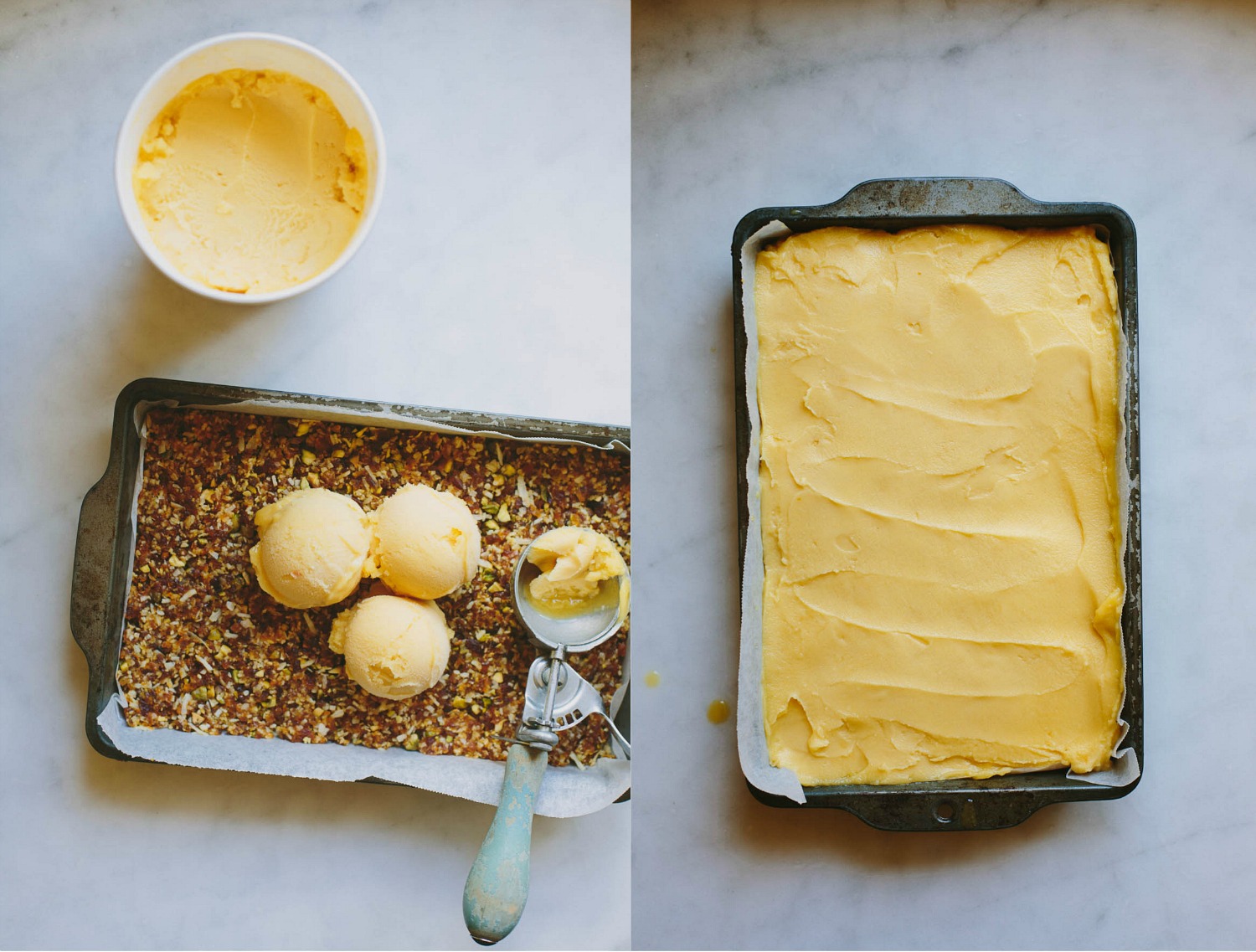 Kohu Road ice cream is as close to homemade as you're gonna get. It's handmade in Auckland, New Zealand (by four passionate ice cream lovers) using real food ingredients and no additives whatsoever. I like that. And we love their ice cream. Even though my family and I are ok with little bits of dairy nowadays, I do tend to eat dairy-free options when available, and they have an entire dairy-free range. I decided to use their award-winning Passionfruit Gold Fruit Ice Cream for today's recipe. It's a gorgeous fresh passionfruit sorbet-style iced treat, which is not only dairy-free but gluten-free and now vegan also (they recently swapped out the honey to make it vegan friendly). My kids love anything sweet and frozen, but especially love individual ice blocks and ice creams, so I decided to add a fruit and nut top and bottom and call these bars...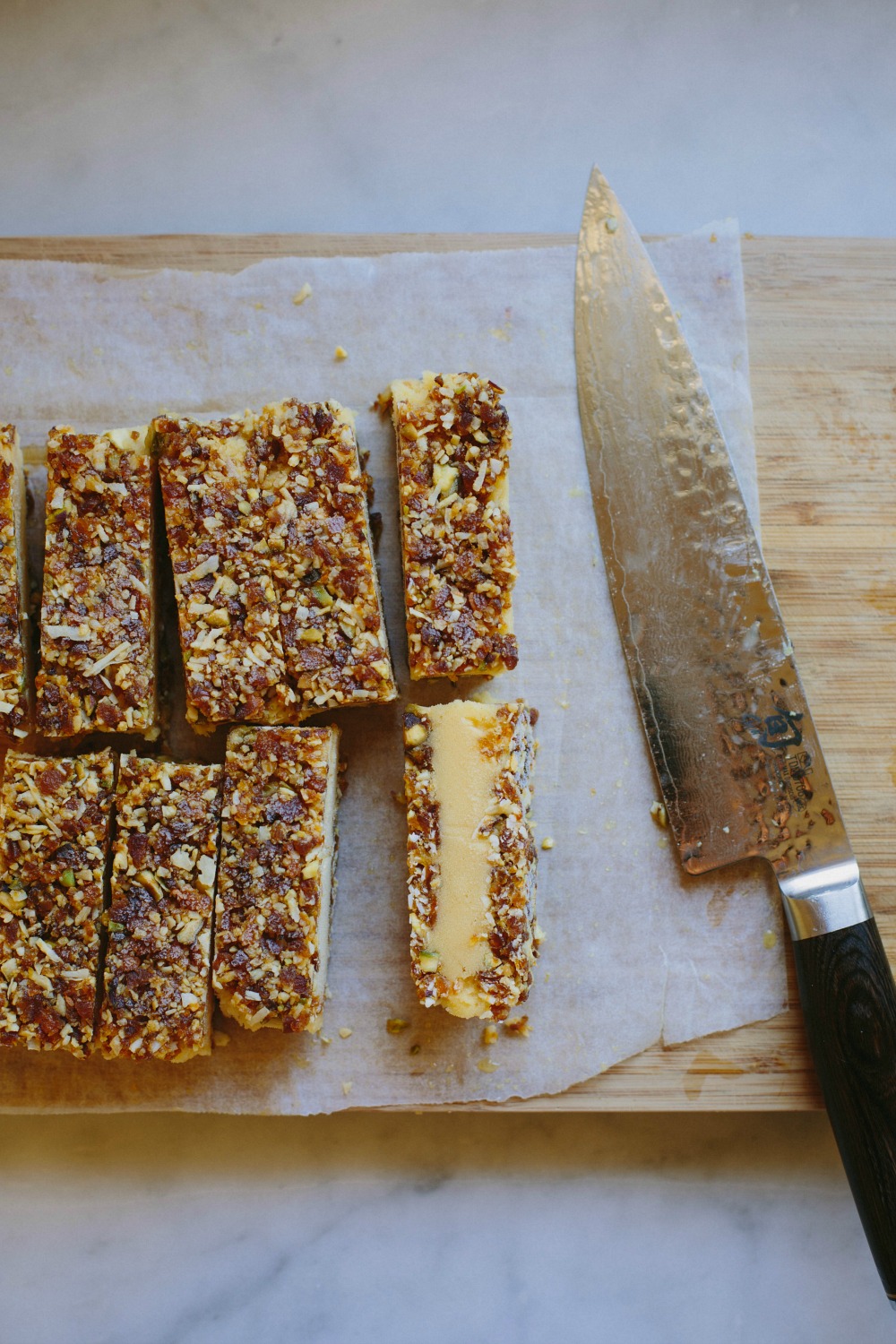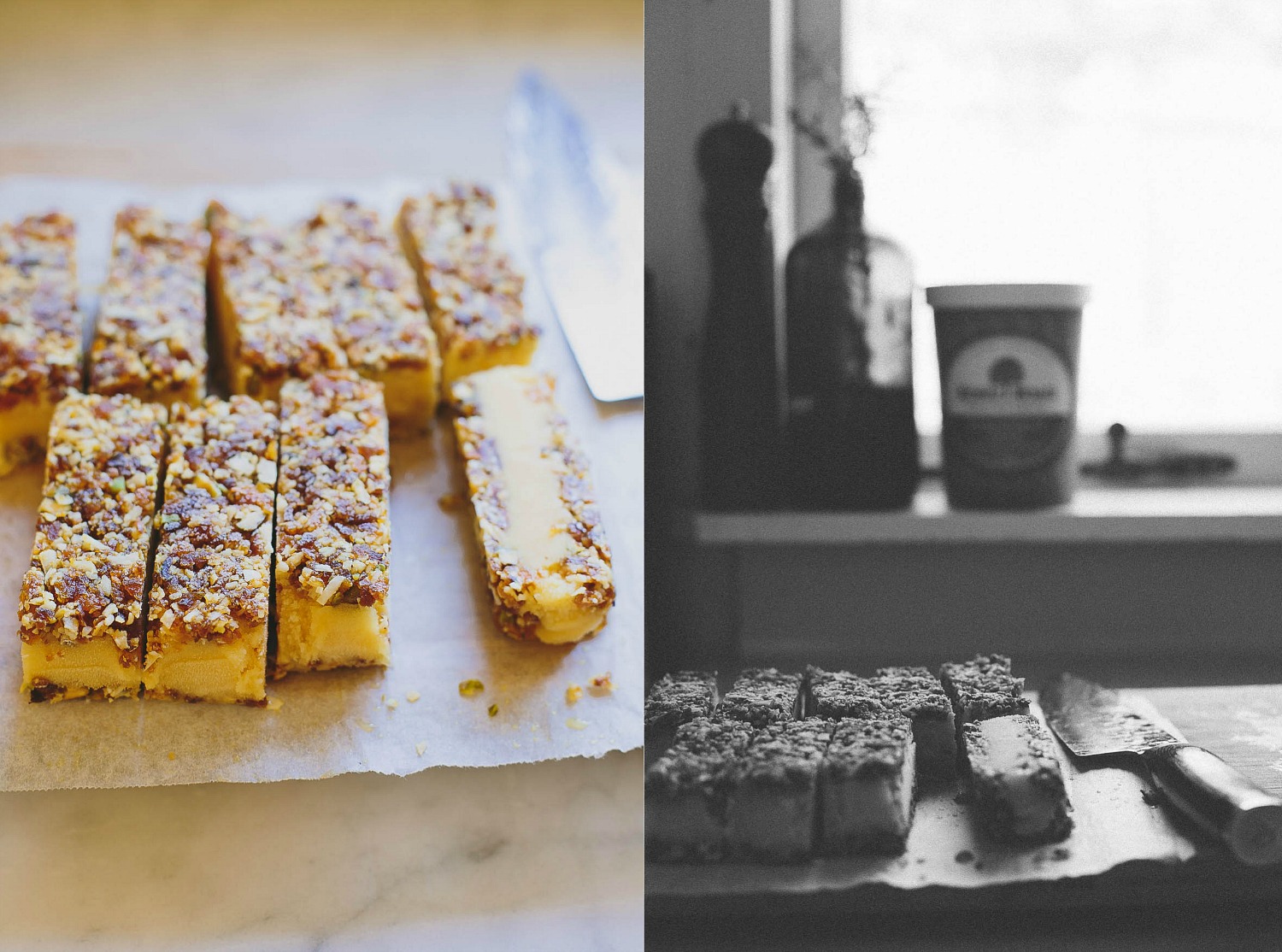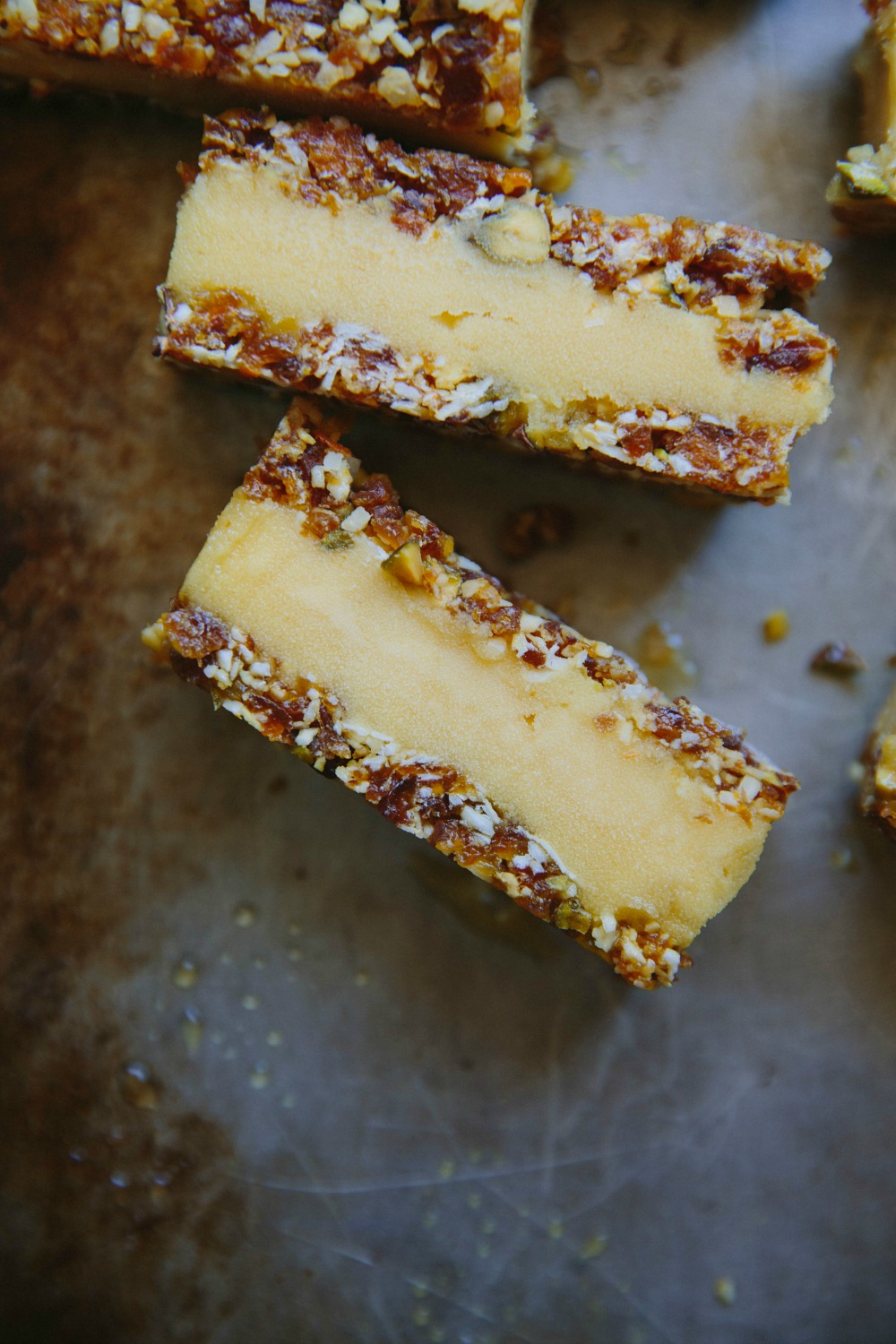 Apricot, pistachio + passionfruit ice cream bars (vegan + gluten-free)
Using regular dried apricots would give you a lovely bright orange colour, but I'm not a fan of the sulphites used to help stop discolouration, so I always buy natural dried apricots. You can find them at some supermarkets and at health food stores. For Kohu Road stockists throughout NZ + Australia click here.
Makes 16-18 bars
2 cups (350g) natural dried apricots (not sulphite treated)
1 1/2 cups (135g) shredded coconut
The finely grated zest 1 orange
1 tablespoon virgin coconut oil
3/4 cup (70g) pistachio nuts, roughly chopped
1 litre tub Kohu Road Passionfruit Gold Fruit Ice Cream
Line a 28 x 18cm slice tin with baking paper, extending up and over the side by 2cm (this will help when it comes time to lift the bars out of the tin). Remove the tub of ice cream from the freezer and set aside on the bench to soften slightly. Place apricots, coconut, zest and coconut oil into a small food processor and pulse until a rough paste forms. Transfer to a bowl and mix through the chopped pistachios.
Divide the apricot mixture in half, then press half into the base of the slice tin, using the back of an oiled spoon to pack it down firmly. Scoop ice cream out of the tub and into the tin, using the back of a spoon or an offset spatula to smooth the top. Return to the freezer for 2-4 hours or until firm. Scatter the remaining apricot mixture over the top and pack down with a spoon. Return to the freezer until ready to serve.
To serve, remove the ice cream 'slab' from the tin using the baking paper overhang and transfer to a chopping board. Run a large, sharp knife under warm water then slice into 16-18 bars. Serve immediately or pack into containers and return to the freezer for later.
This post is sponsored by Kohu Road. As always, all views are my own. Thank you for supporting the companies who allow me to continue providing free recipes and content.