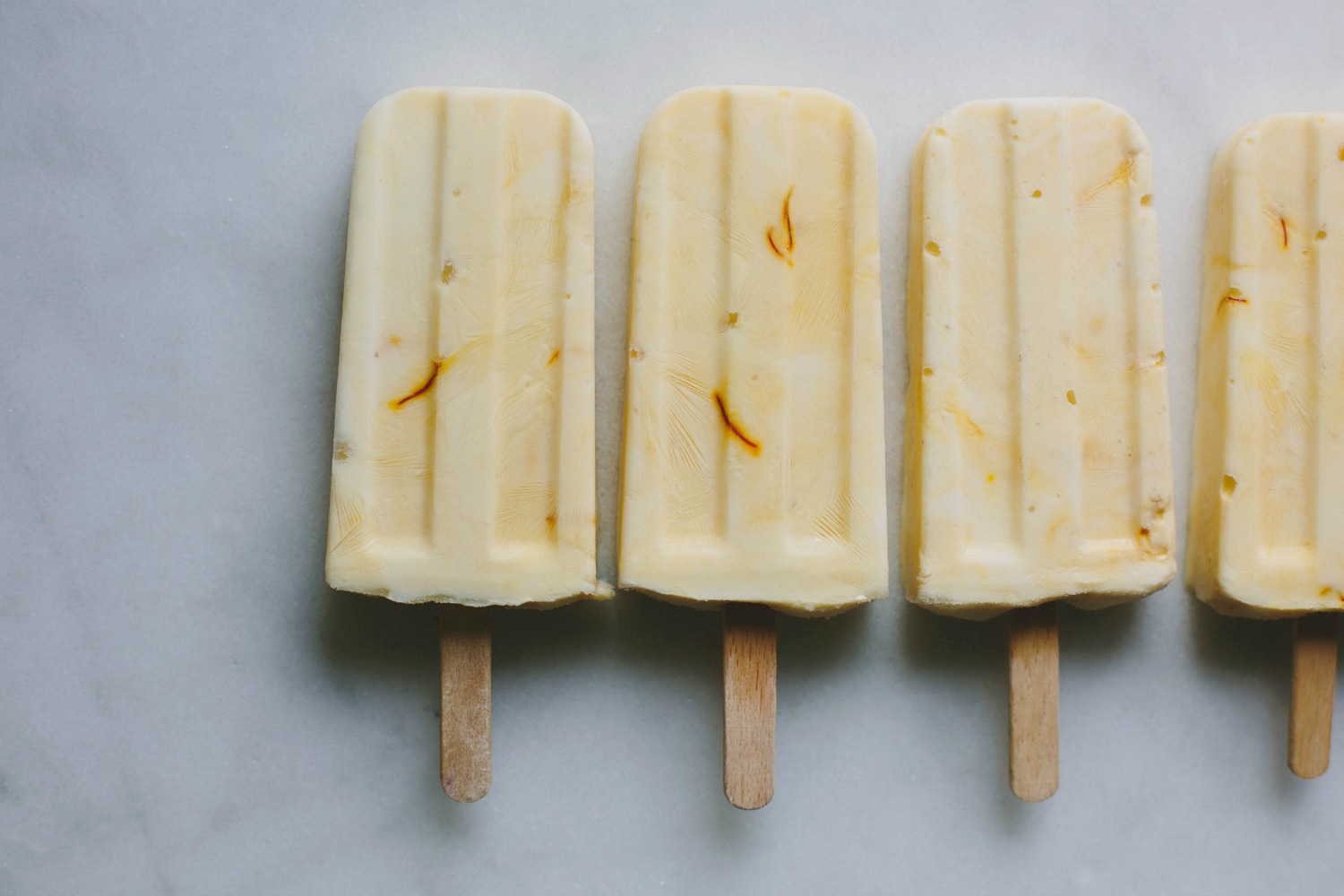 Here in New Zealand we're known around the world for a few things... green grass, NZ lamb, flavoursome dairy, jandals and hokey pokey ice cream, but there's another truly uniquely kiwi thing that's not only incredibly good for us, but delicious and also world-renowned too. Manuka honey.
I had the pleasure of meeting the lovely, down-to-earth folk from The True Honey Co. earlier in the year at their NZ launch held at Orphans Kitchen and then again at The Food Show the following weekend (where I was doing cooking demos) and have been doing little bits of work for them here and there ever since. I couldn't help but be blown away by the entire story behind the brand and the humbleness of the people running the show. Every part of what they do is real, honest and well, true.
I'll be bringing you an in-depth look into the production and extraction side of the operation early next year after a visit to the Hawkes Bay, so for now let's talk about this world-renowned golden honey. What makes Manuka honey differ from every other kind of honey is the high concentration of a sugar molecule called Methylglyoxal (MGO). The higher the MGO level, the more beneficial properties the honey contains. All of the True Honey Co. Manuka honey contains 300+MGO or more, meaning you can be assured you're getting the good stuff. Their hives are placed in some of the most remote areas of New Zealand (some hives even get helicoptered in to some parts where driving in is not an option!), where their bees feast on our native Manuka flowers and the magic process of making honey begins...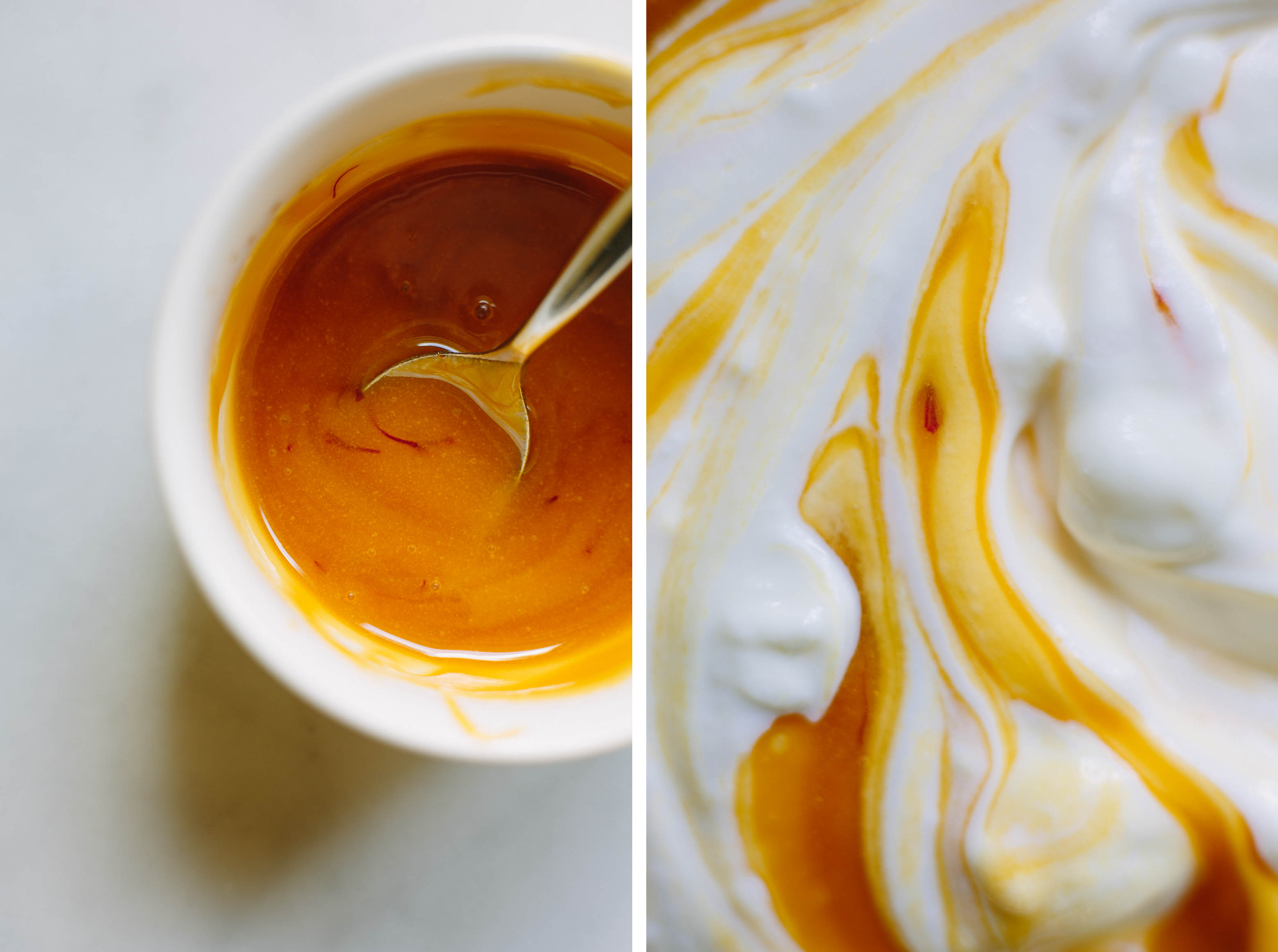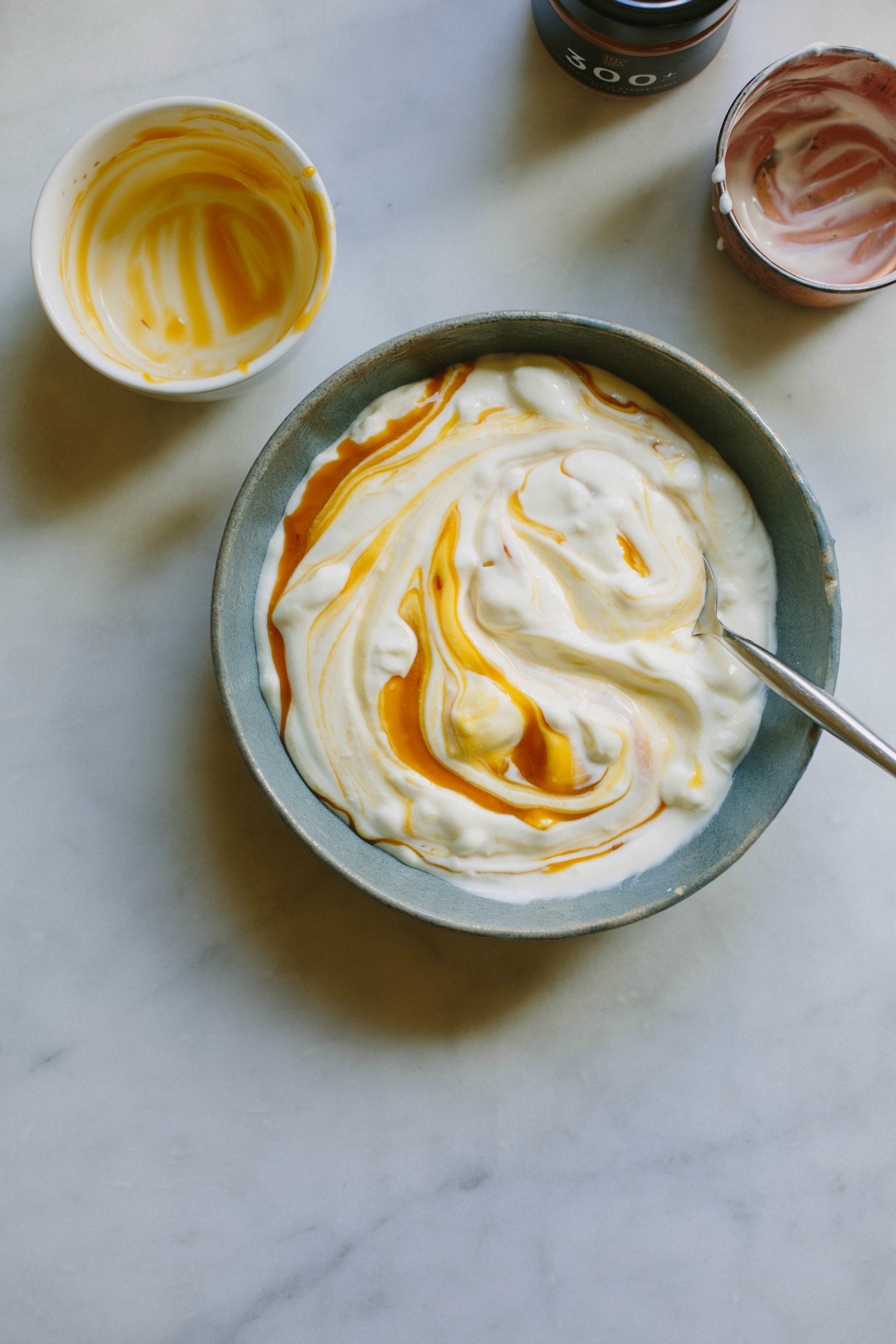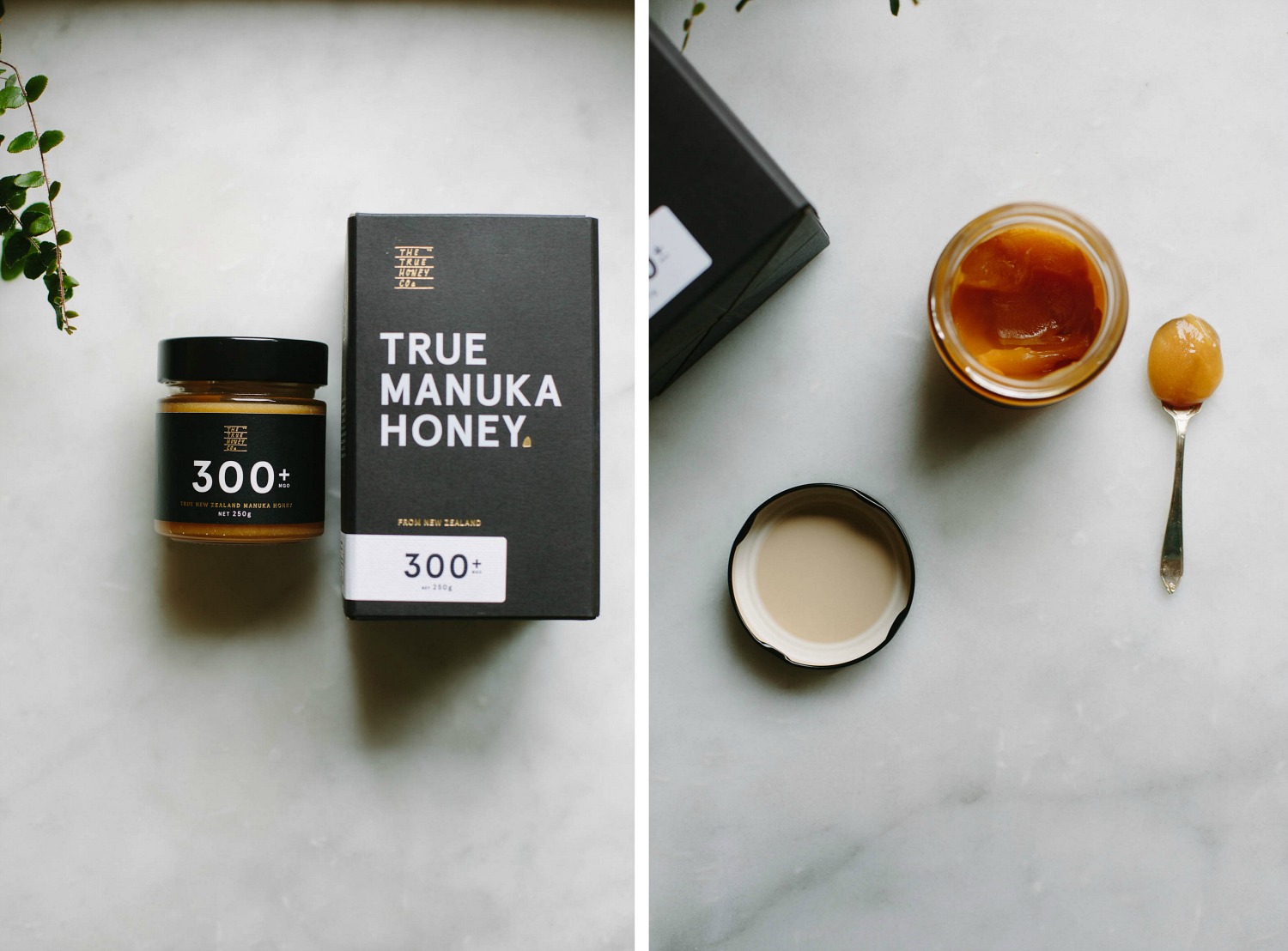 Manuka honey is naturally antimicrobial and is often taken internally - in teas to help aid sore throats or added to smoothies and dressings or drizzled on porridge, but I know loads of people who use it topically as well, to help heal cuts and grazes. It's always the first thing I reach for in the pantry when one of the kids complains of a sore throat, a spoonful of honey is enough to put a smile on anyone's face aye? I also stir it through shots of my Turmeric Fire Cider when I'm feeling a cold coming on, though I'm yet to convince my kids to try this...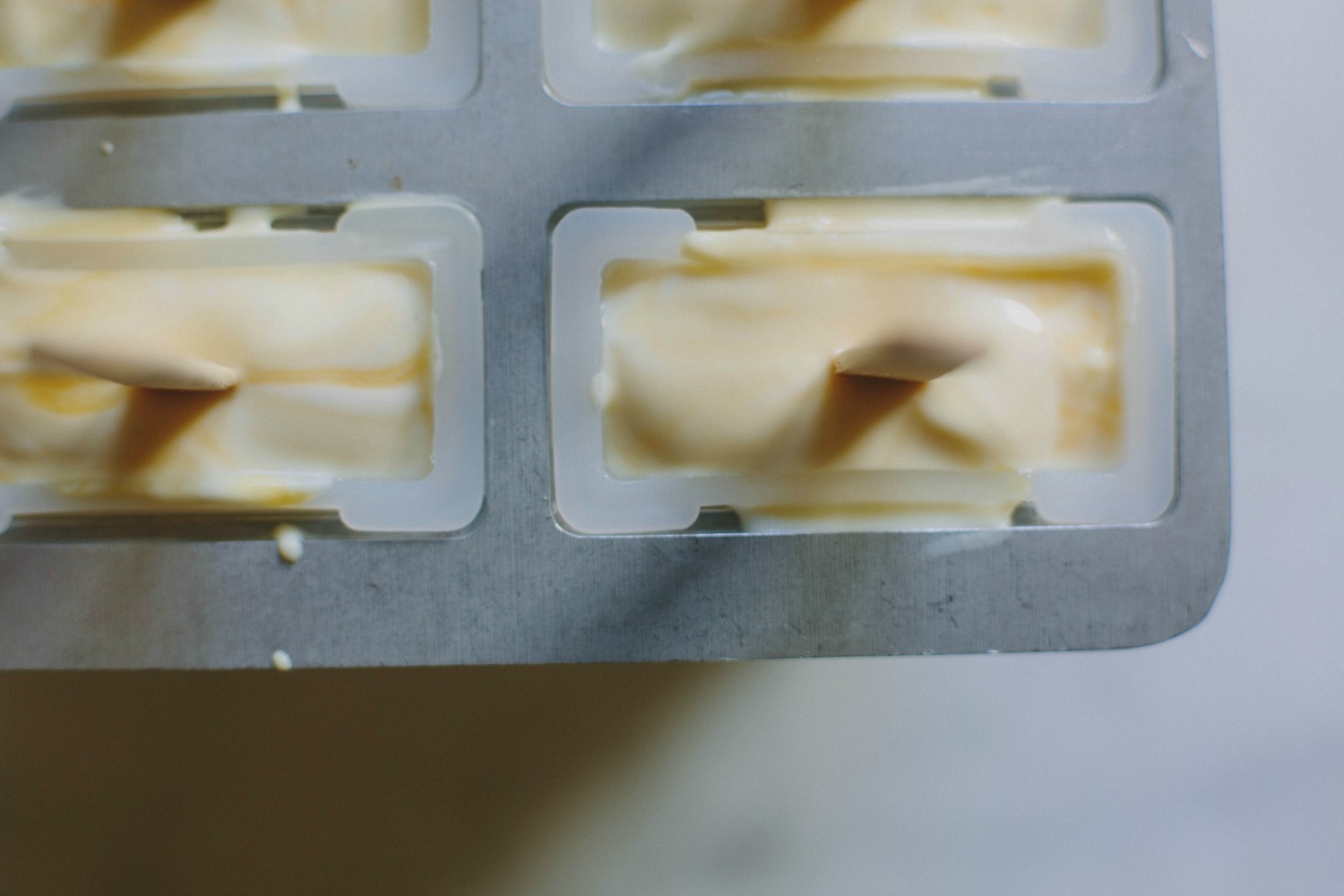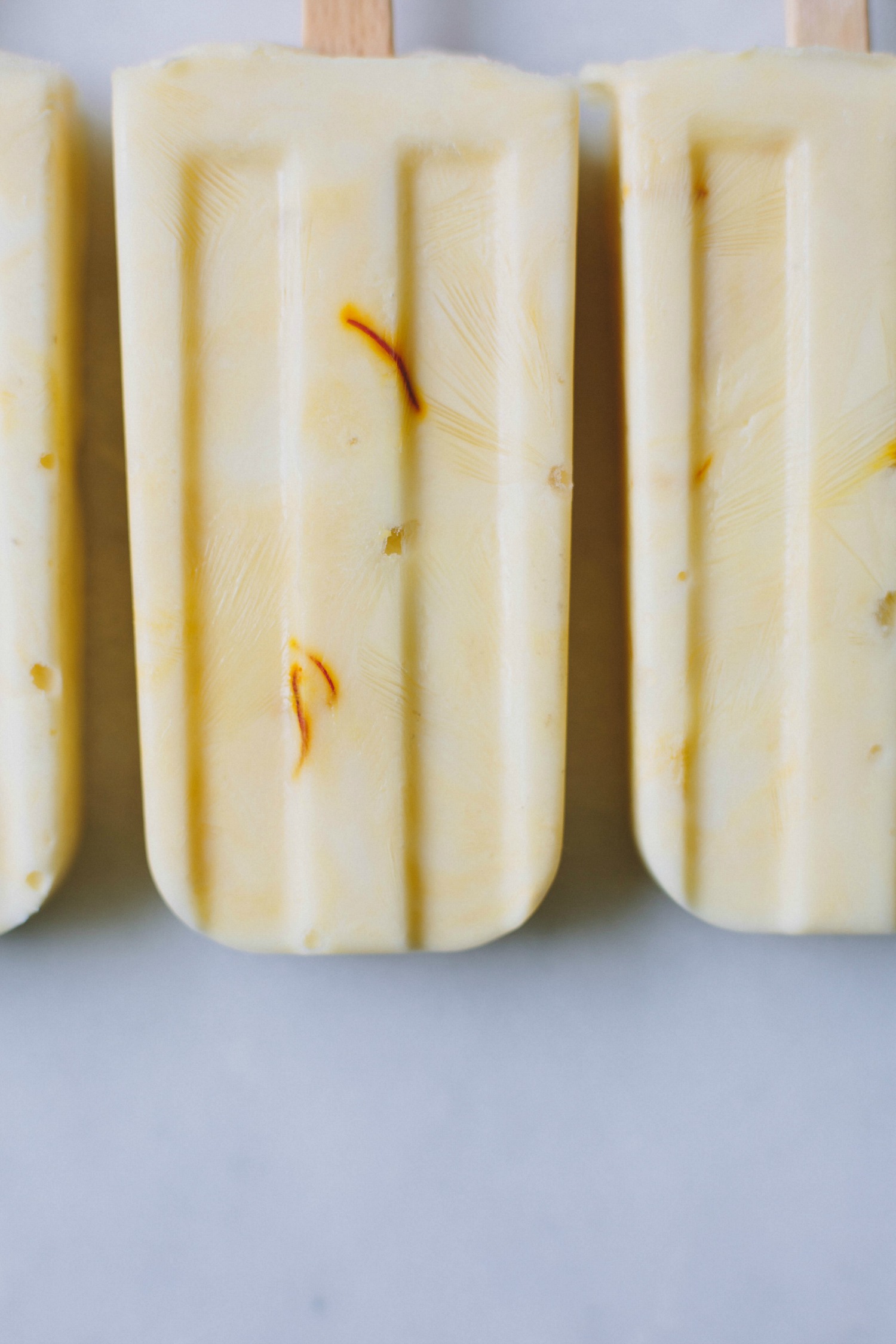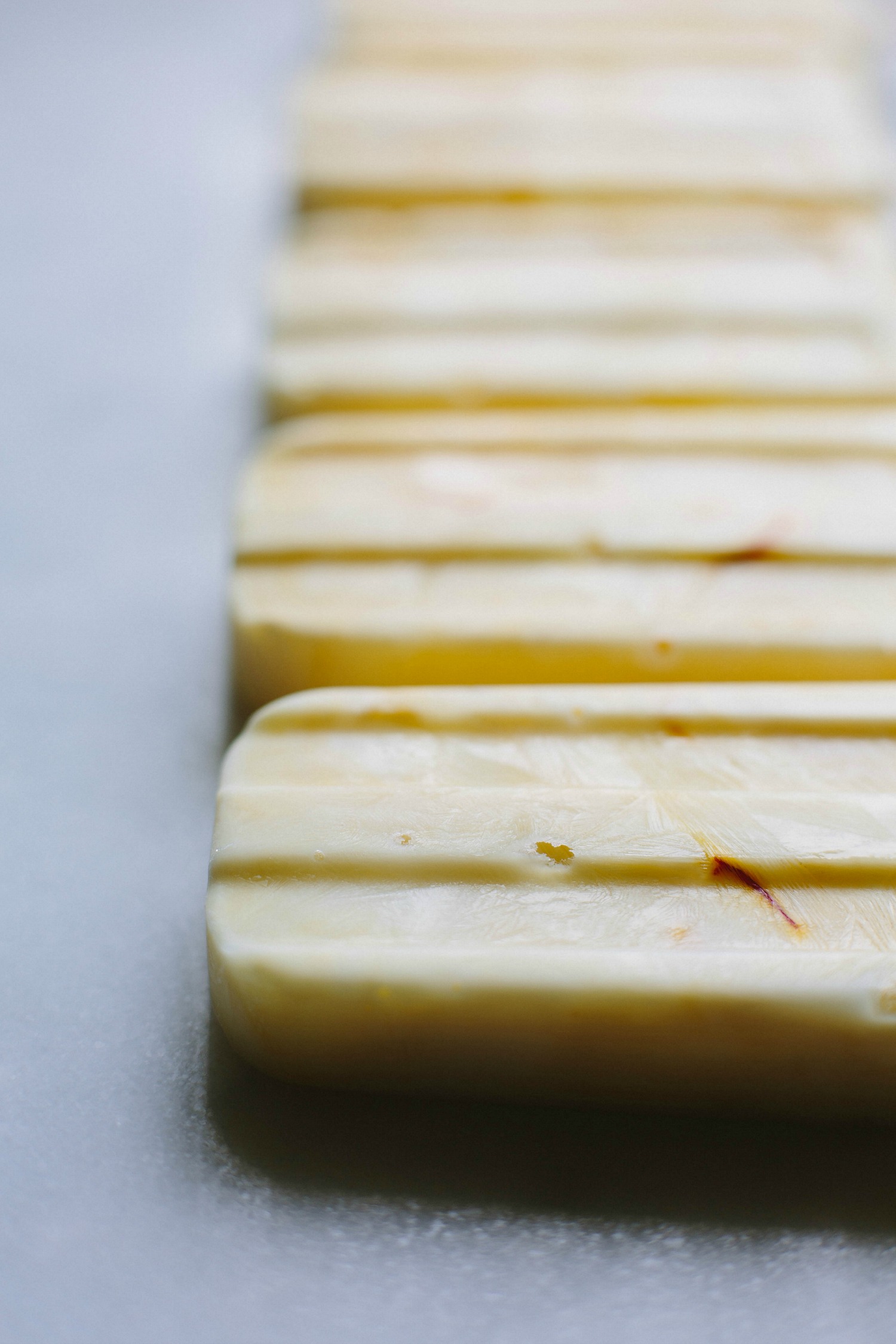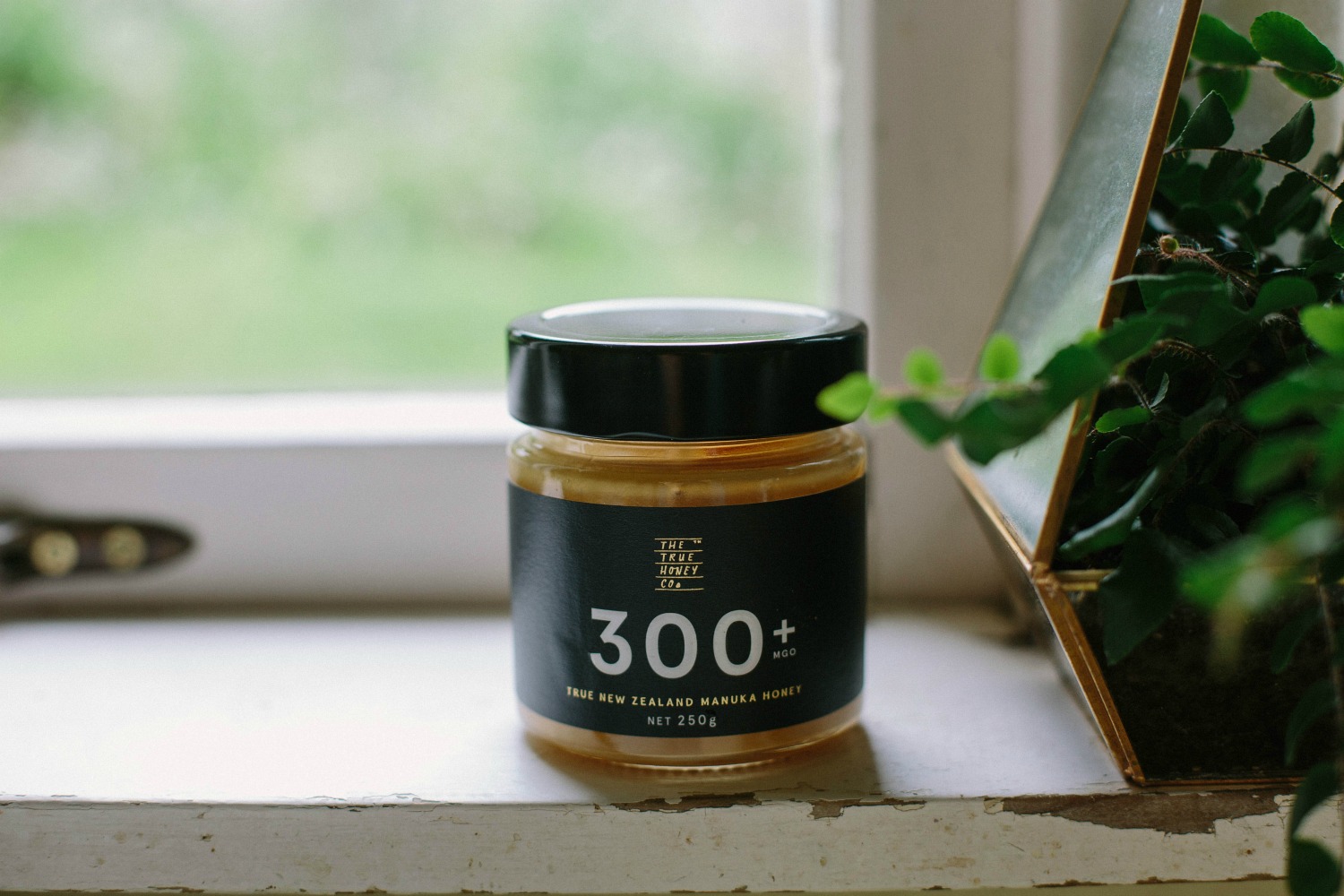 GIVEAWAY!
UPDATE: This competition is now closed, thanks so much to all those who entered. The winner was Sian Dowling, congrats!
For those of you who missed out on last week's competition, I'm super excited to be offering another chance to win a super amazing prize pack, thanks to the lovely folk at The True Honey Co. To be in the draw to win a 400g jar of The True Honey Co. 300+mgo Manuka honey + a copy of my latest cookbook A Year in My Real Food Kitchen simply leave a comment below sharing your favourite way to enjoy Manuka honey. Competition only open to New Zealand readers. One winner will be drawn at random 5pm Wednesday 7th December. Good luck!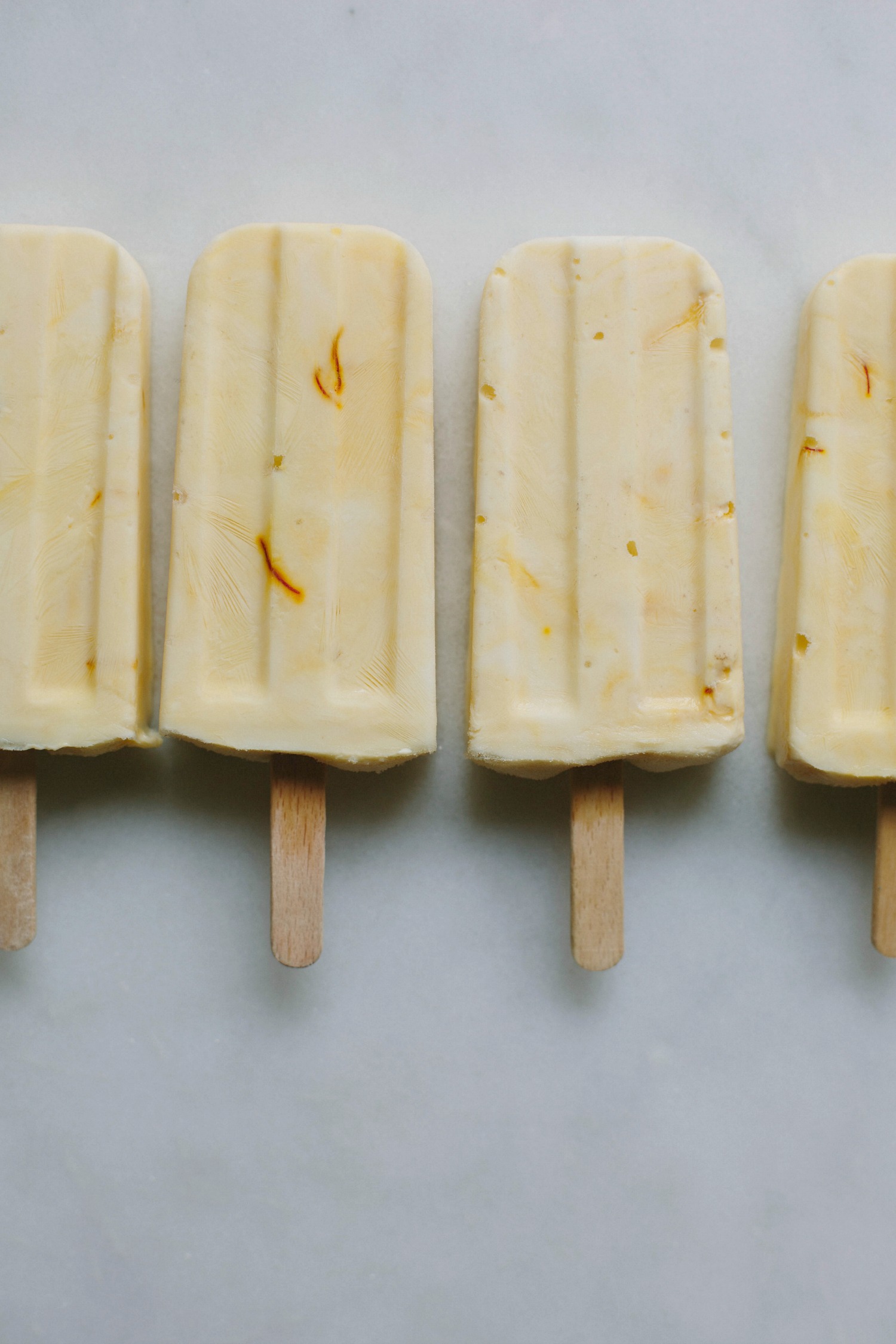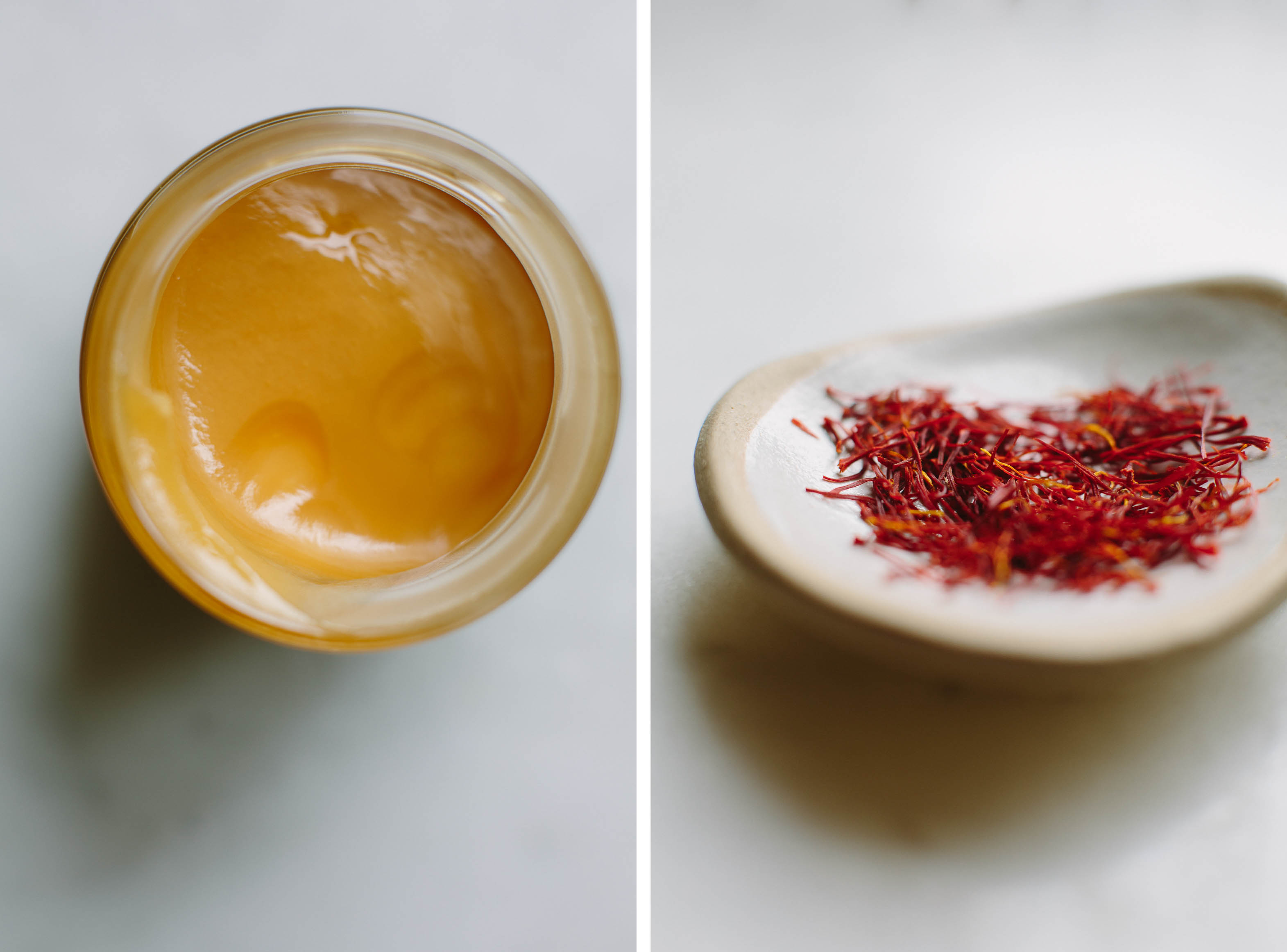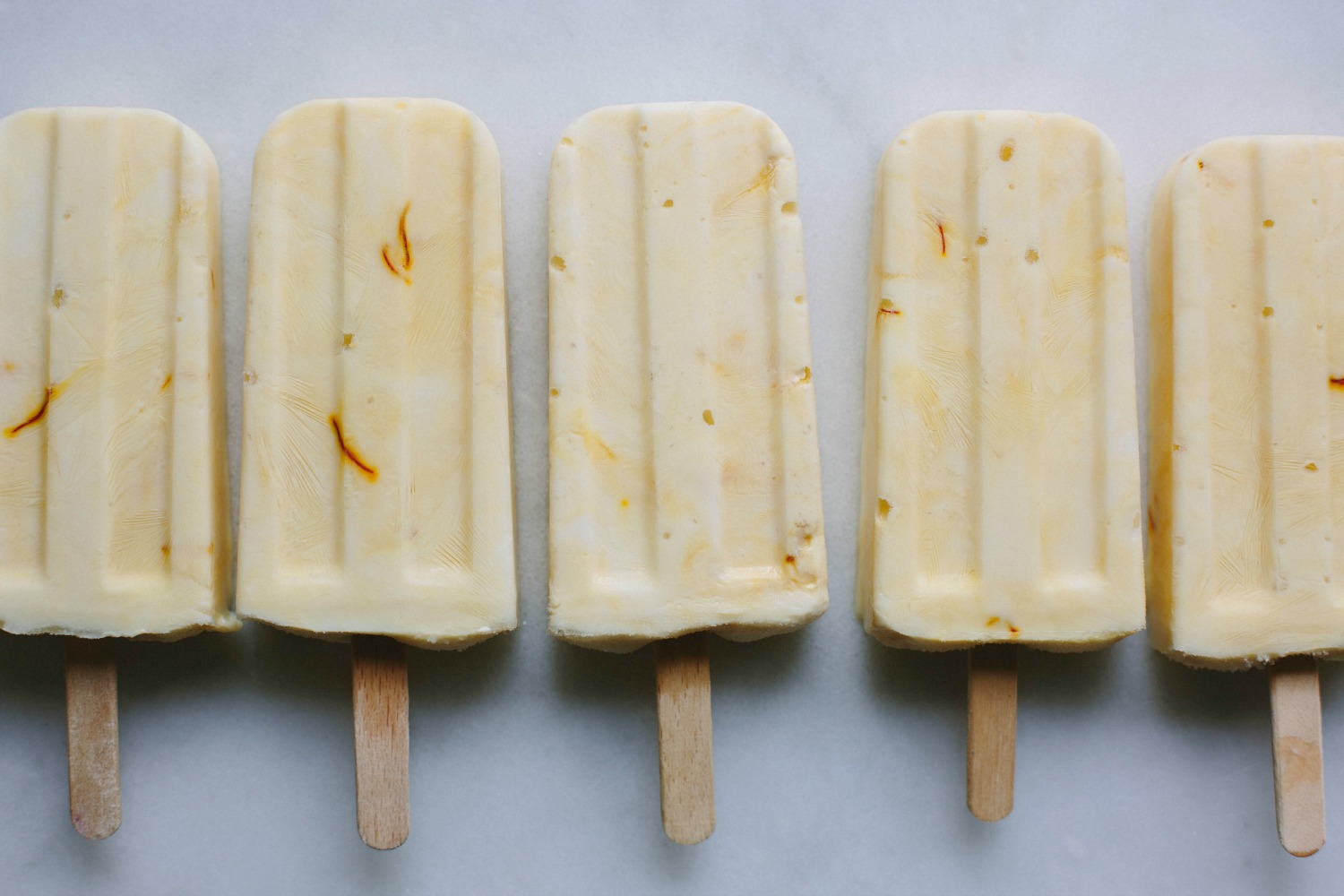 Manuka honey + saffron yoghurt pops
These exotic frozen treats are a beautiful way to get your daily dose of Manuka honey goodness, with the saffron adding both a lovely colour and delicate perfume. I took inspiration from Heidi Swanson's book Near & Far for the saffron soaking technique used to extract all that beautiful flavour and colour.
Makes 6-7
2 pinches saffron threads
1/2 teaspoon pure vanilla extract
3 tablespoons The True Honey Co. Manuka honey
2 cups natural Greek yoghurt
Combine saffron and vanilla in a small bowl, mix well then set aside to infuse for 10 minutes. Stir through honey. Place yoghurt into a bowl, add saffron honey and stir through - leaving a few patches of honey unmixed. Spoon into ice block moulds, insert sticks and freeze 4 hours of overnight. Run moulds under warm water to help release pops.
This post is sponsored by The True Honey Co. As always, all views are my own. Thank you for supporting the companies who allow me to continue providing free recipes and content.