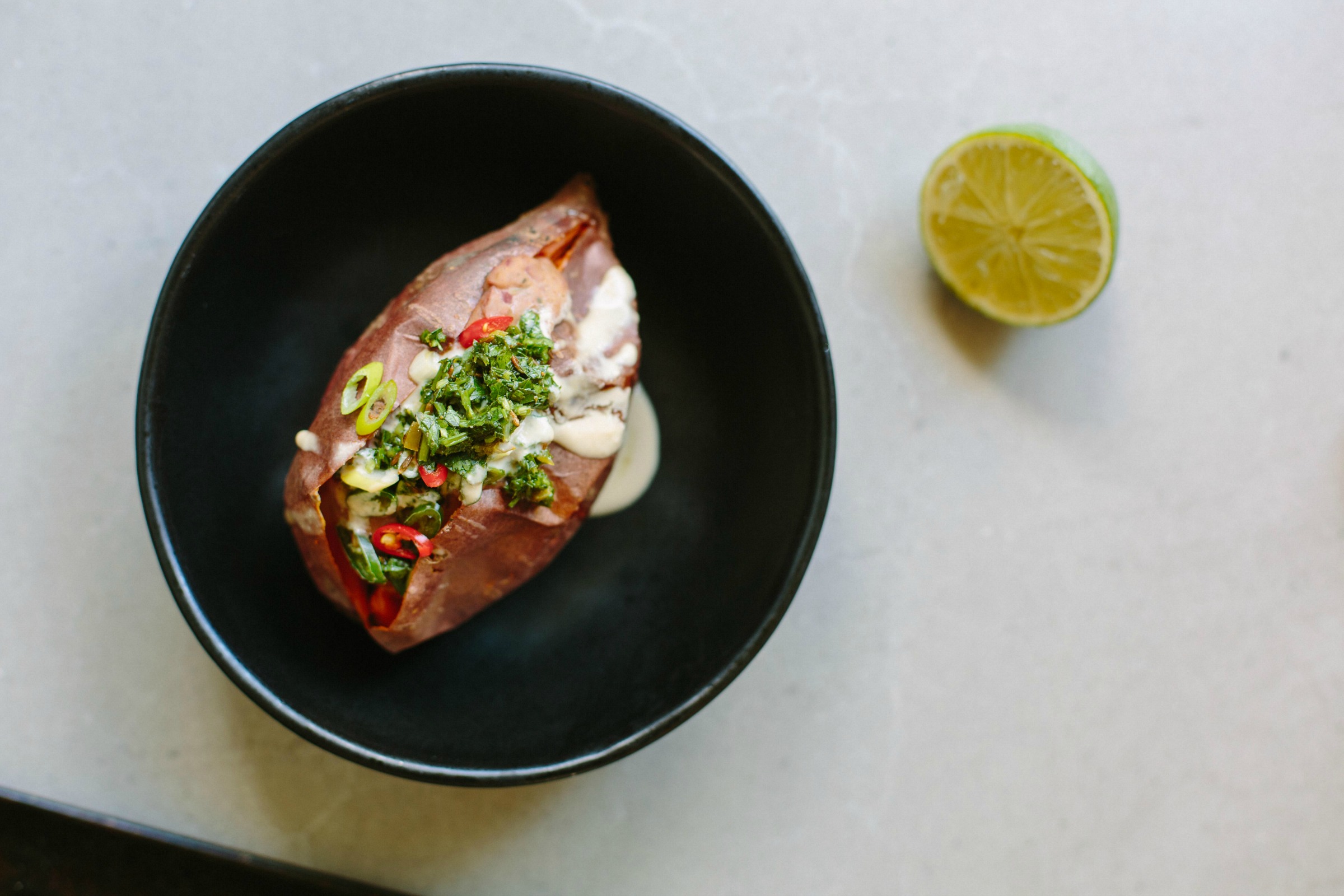 Those of you who have been stopping by here awhile, or have either of my cookbooks will know that I encourage cooking real food from scratch as much as humanly possible. It's kinda my thing. But you know, I'm human also. There are times when I simply don't have the time or inclination to cook everything we eat from scratch, every day of the year. Dips and crackers are often picked up on the way to catch-up with friends and quick supermarket lunches while on the go (consisting of a tub hummus and packet of gluten-free crackers eaten while driving to my next destination). Of the plethora of dips on the market, you know the one I tend to reach for? Lisa's. It's a brand we all know and love and if my memory serves right, was one of New Zealand's first commercial producers of proper hummus (that actually tasted like hummus), way back when people still weren't exactly sure what hummus was (yeah, I'm talking awhile back now...). It was kinda of a no-brainer to say yes, when they contacted me recently to help launch their new World of Flavours dips range.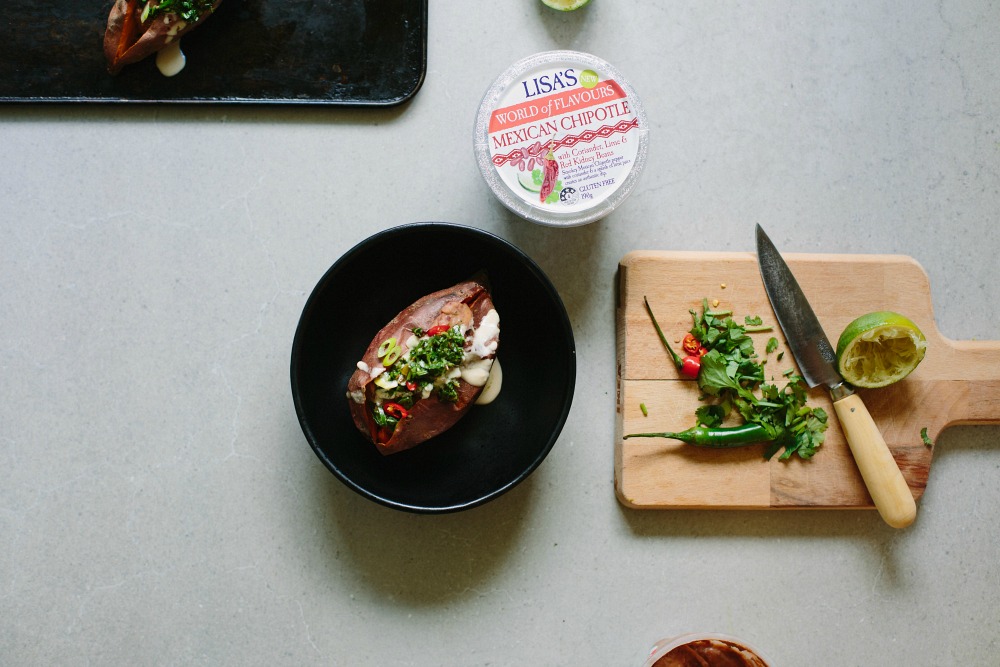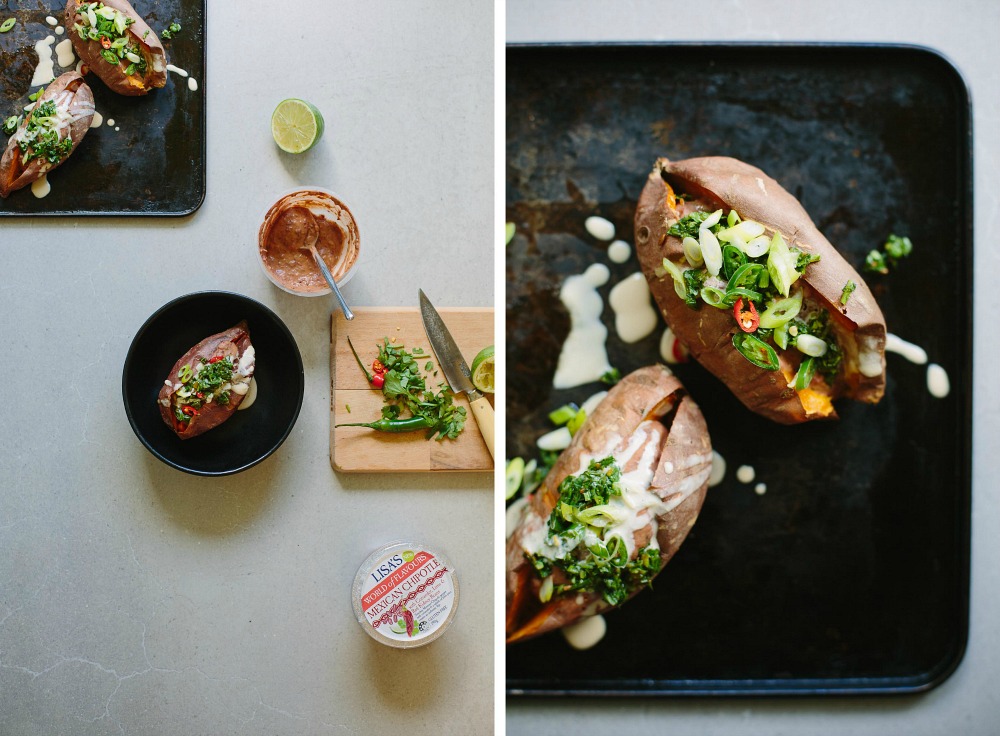 These new dips, as with all of the Lisa's range, are naturally gluten-free and vegetarian and made with real ingredients. The new flavours have a bean base (red kidney bean in the Mexican Chipotle dip, Butter beans in both the Greek Yoghurt dip and Thai Sriracha), which is a great source of protein and gives the dips a lovely texture. I imagine they would all be lovely used in the traditional dip manor, with vegetable crudités, crackers or chips. But I wanted to showcase a quick and easy meal idea using the dip that quickly became my favourite of the new flavours.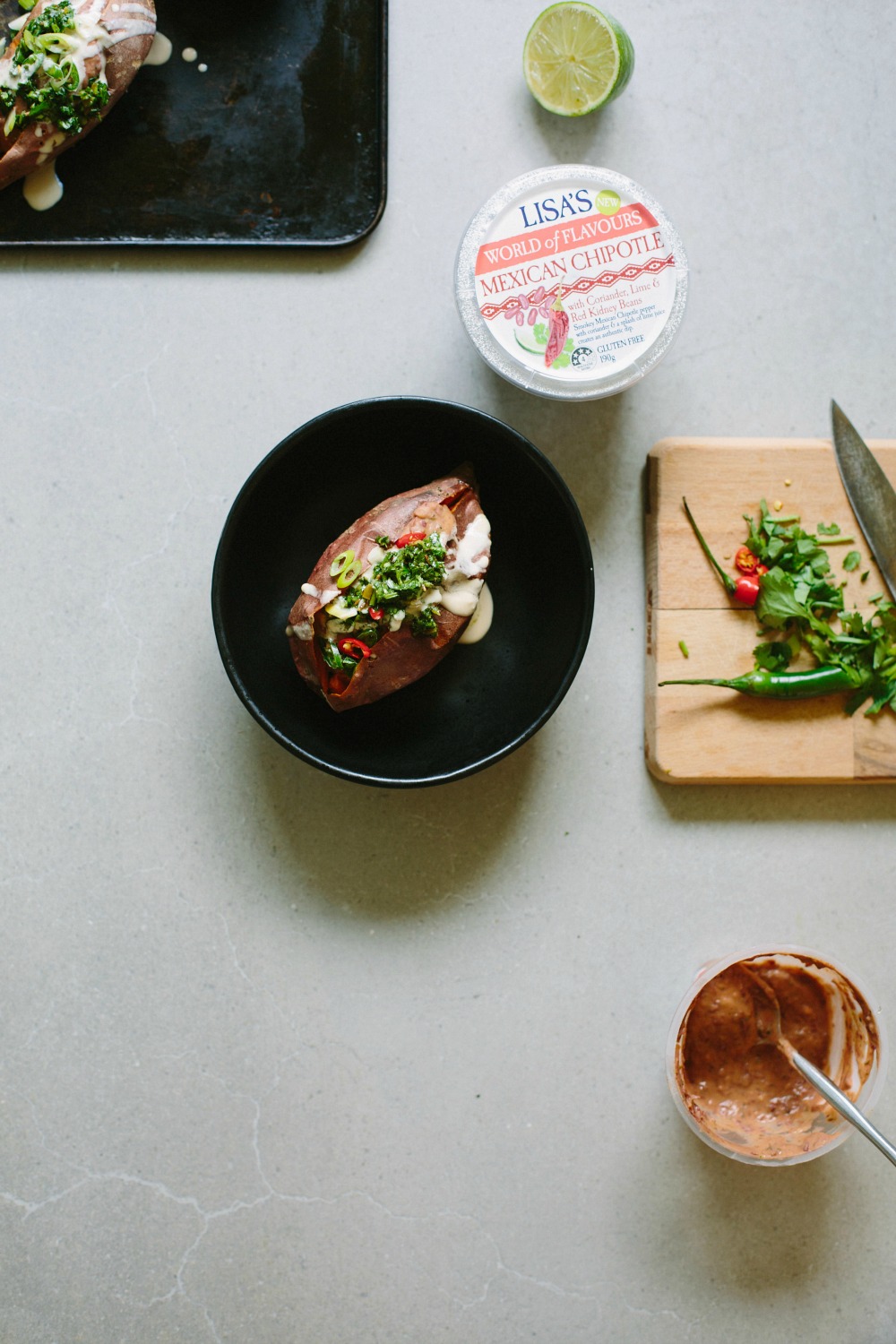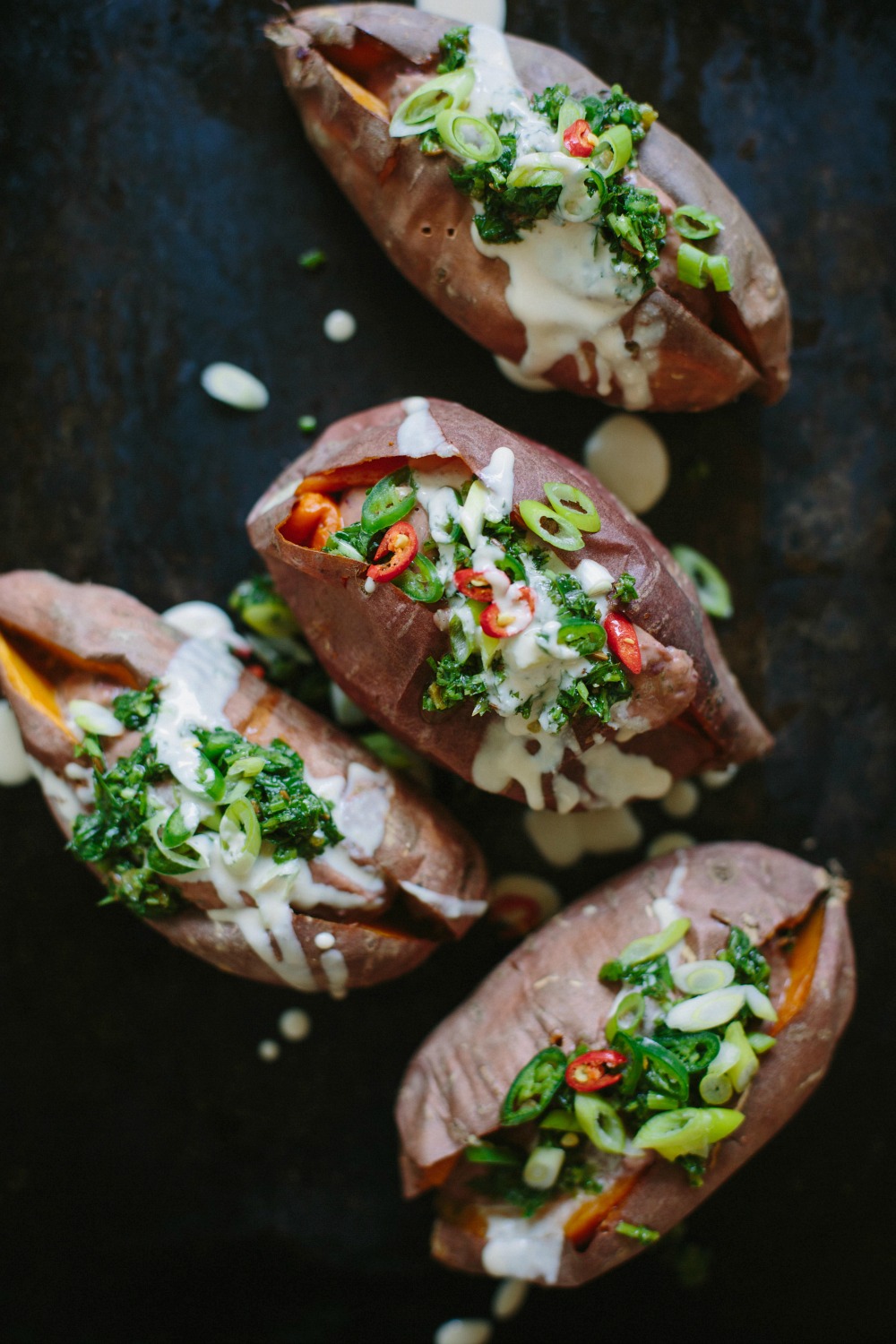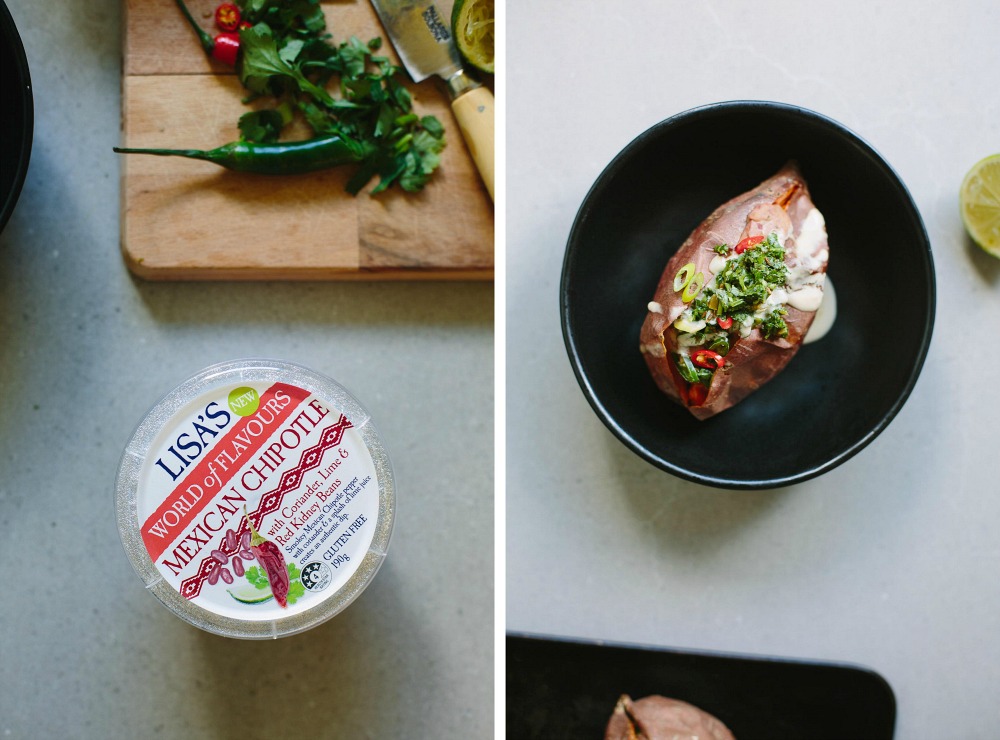 We call sweet potato 'Kumara' here in New Zealand, and roasting them whole is something my family absolutely loves. Splitting them in half once cooked and filling them with a little Lisa's World of Flavours Mexican Chipotle dip, a garlicy (vegan) sauce and a generous scattering of herb salsa, really does make for one super quick, easy and flavour-packed lunch or light dinner- with a big green salad on the side.
GIVEAWAY!!
Lisa's and I have put together the perfect early Christmas present for one lucky New Zealand reader. The prize pack consists of 1 x signed copy of my new cookbook A Year In my Real Food Kitchen, 5 x Lisa's dips gift vouchers and the gorgeous handmade bowl you see in the photos below, by local Raglan potter Tony Sly. To be in the draw, simply leave a comment below telling me which new Lisa's dip flavour you'd most like to try. Please note: comments left on my social media channels will not be counted as an entry, only comments on my blog. The winner will be drawn at random, 5pm Friday 25th November. Sorry overseas readers, this competition is only open to New Zealand readers. Good luck! UPDATE: Giveaway now closed, congratulations Jess O'Sullivan xx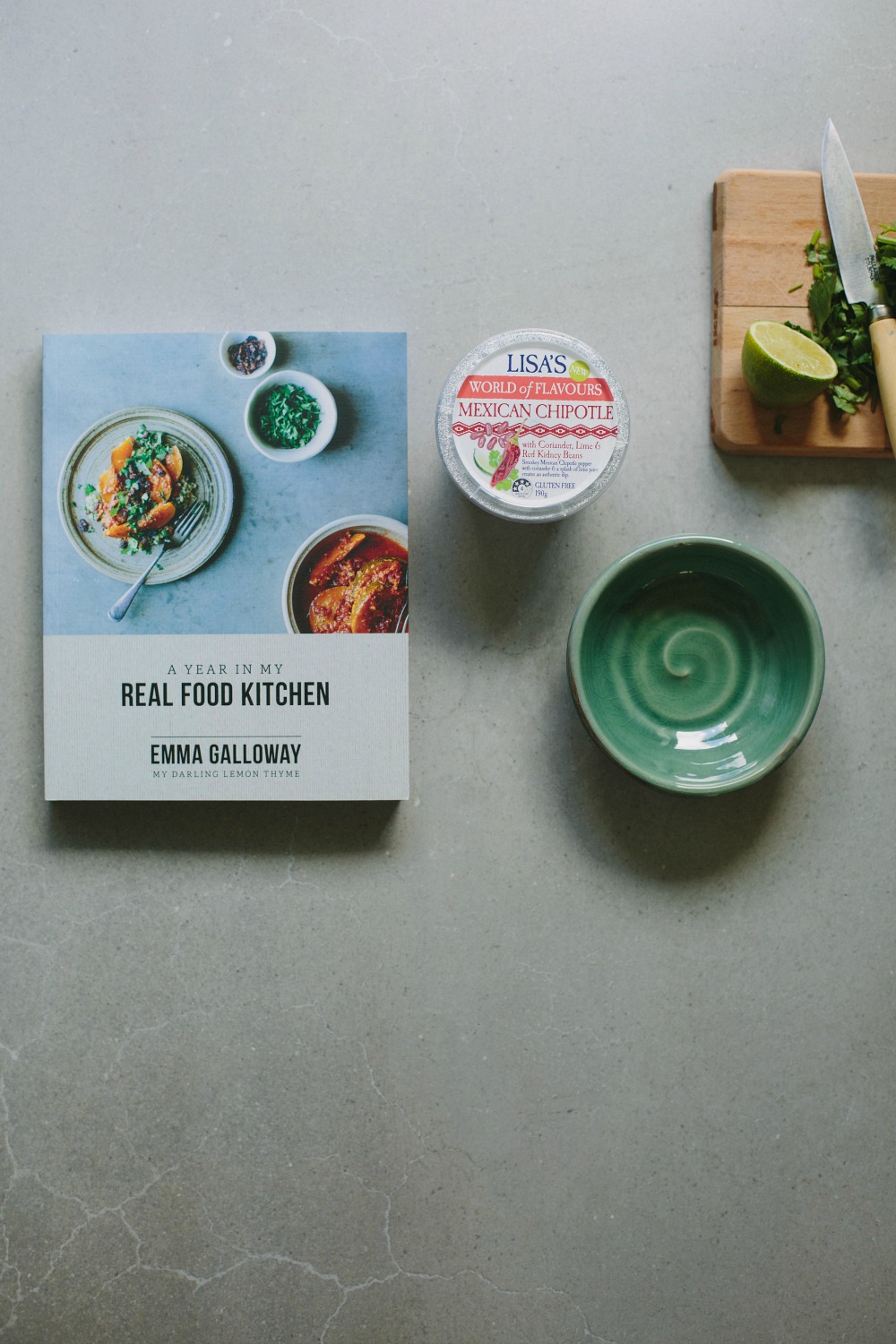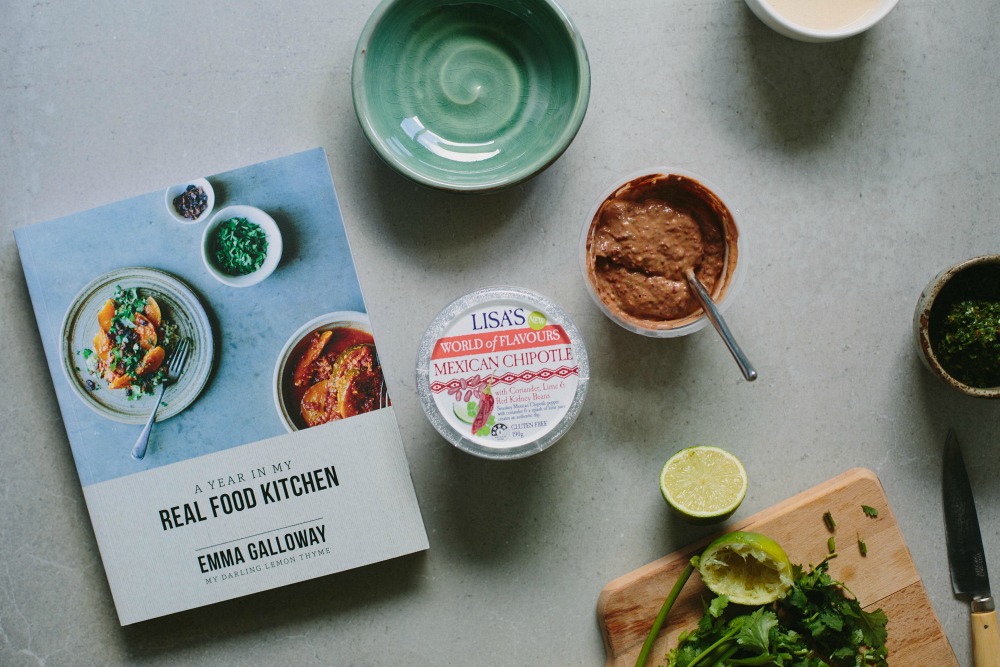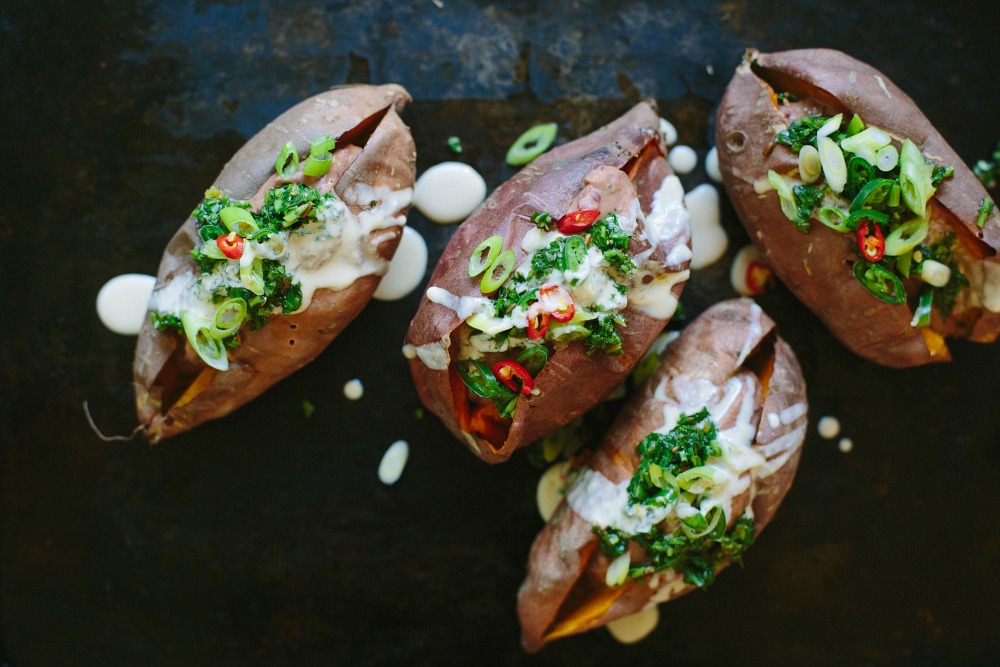 Chipotle, bean + lime stuffed sweet potatoes with herb salsa
You will need to start this recipe the night before if serving with the garlic sauce, to allow the cashew nuts time to soak. At a pinch, you can cover them with boiling water and leave to soak 3-4 hours instead of overnight. 
Makes 4
4 medium orange (Beauregard) sweet potatoes (kumara)
190g tub of Lisa's World of Flavours Mexican Chipotle dip
Finely chopped fresh chilli and spring onions, to serve, optional
Garlic sauce
1/2 cup raw cashew nuts, soaked overnight in cold water
1 clove garlic, peeled
The juice 1/2 lemon
1 teaspoon nutritional yeast, optional
1/3-1/2 cup cold filtered water
Herb salsa
A large handful of flat-leaf parsley
A large handful coriander leaves and tender stalks
1 small clove garlic, finely chopped
1/2 green chilli, finely chopped
1/2 teaspoon lightly toasted cumin seeds, roughly ground
The juice of 1/2 lime
1 tablespoon extra virgin olive oil
Fine sea salt and freshly ground black pepper
Preheat oven to 200C (400F). Wash the sweet potatoes and prick a few holes in each with a fork or sharp knife. Place onto a tray and roast 1 hour, or until tender.
While they are roasting, drain cashews and place into a blender with the garlic, lemon juice and nutritional yeast (if using). Add 1/3 cup cold water and blend until smooth, adding a touch more water if needed, to produce a lovely sauce consistency. Season well with salt.
To make the herb salsa, finely chop the parsley and coriander and place into a bowl along with the garlic, chilli, cumin, lime juice and olive oil. Mix well, then season to taste.
To serve, slice each sweet potato in half horizontally, making sure you stop just before cutting right through to the bottom. Gently open it out a little, evenly divide the Mexican Chipotle dip between the four sweet potatoes, top with a little herb salsa, a drizzle of garlic sauce and a scattering of fresh chilli and spring onion slices, if you like.
This post is sponsored by Lisa's. As always, all views are my own. Thank you for supporting the companies who allow me to continue providing free recipes and content.