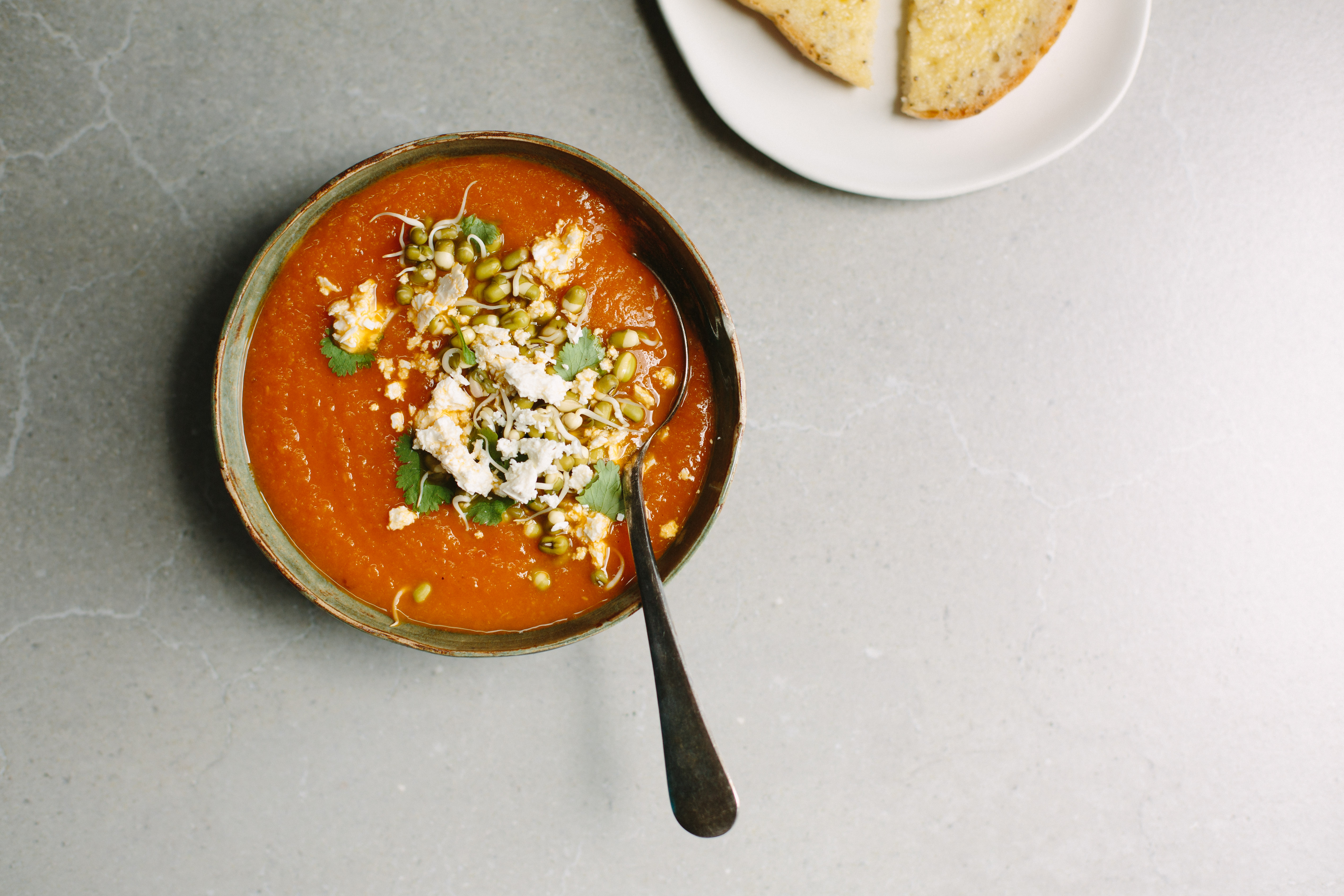 I think I've mentioned it here once or twice already over the years, but I'm not so great with change. Moving house is unsettling, but I deal with it and can make any house my home. It's the changes of technical nature that take me a little longer to feel comfortable with. I love the familiarity of things I've done for years. I love not having to really think, instead relying on muscle memory to let my body and mind do what needs to be done. Computers freak me out. Weird I know, as much of what I do is online. I like simple. I don't like spending hours upon hours googling and watching YouTube tutorials on how to add widgets and plugins. I love my new site, don't get me wrong. But it's taking a while for me to get my head around this new way of doing things, writing posts, setting up new email subscription accounts etc. I hope I've sussed it all out now, but sadly those of you on my email list have missed the last two updates. I will only know if my hours of googling and playing around have all been in vain, once this new post goes live. Fingers crossed it works.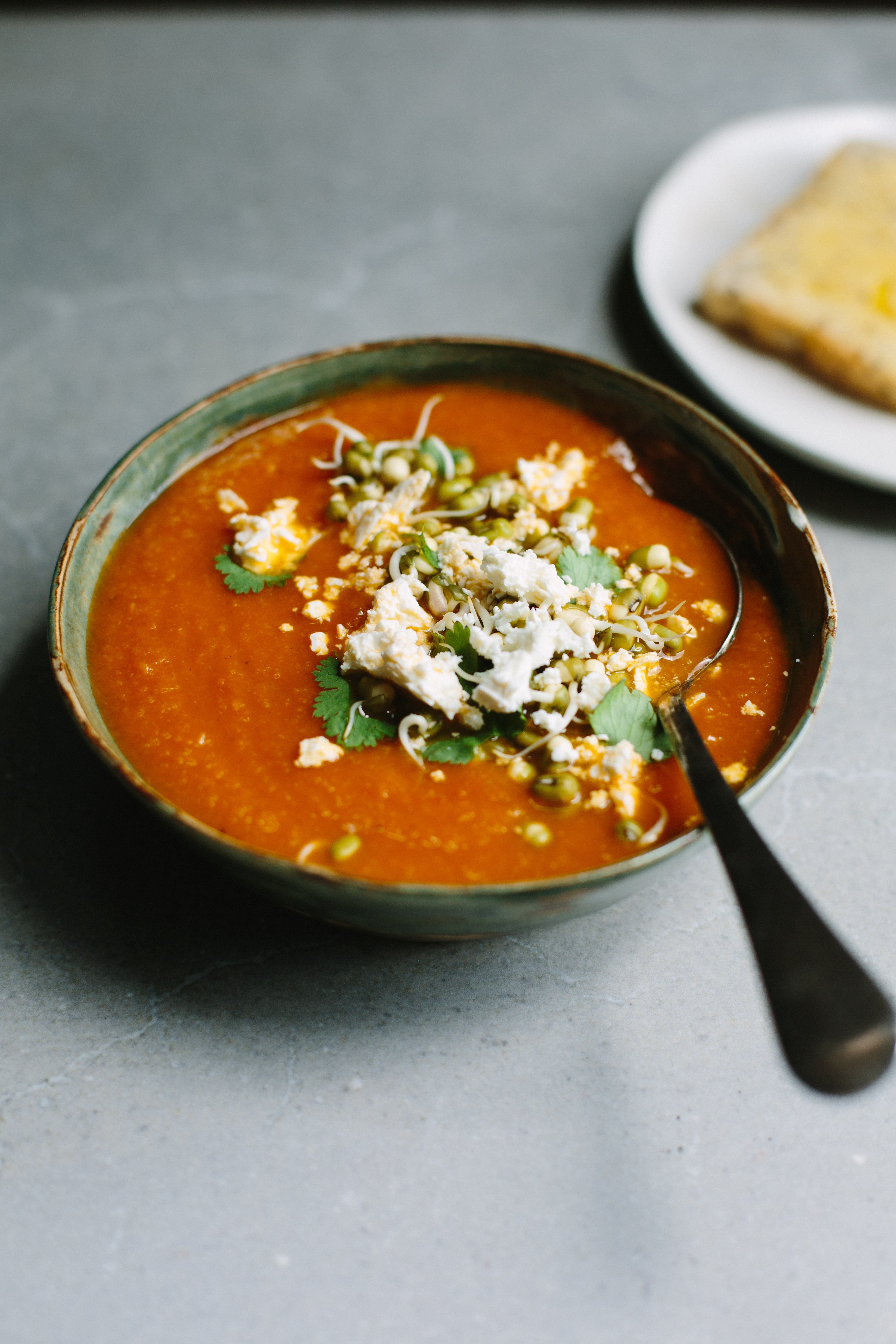 I made this soup last week to keep us all warm when the weather decided to turn colder than it's been all winter... in the first few weeks of spring (go figure)? It's a super simple mix of carrots, pumpkin, tinned tomatoes and curry powder, boosted with a little red lentils for added protein. It bascially tastes like a yummy curry sauce. I added a handful of sprouted mung beans and a scattering of feta to serve, which gave the soup a lovely hearty feel. If you're vegan and/or dairy-free you can just leave off the feta and you'll still have one tasty soup.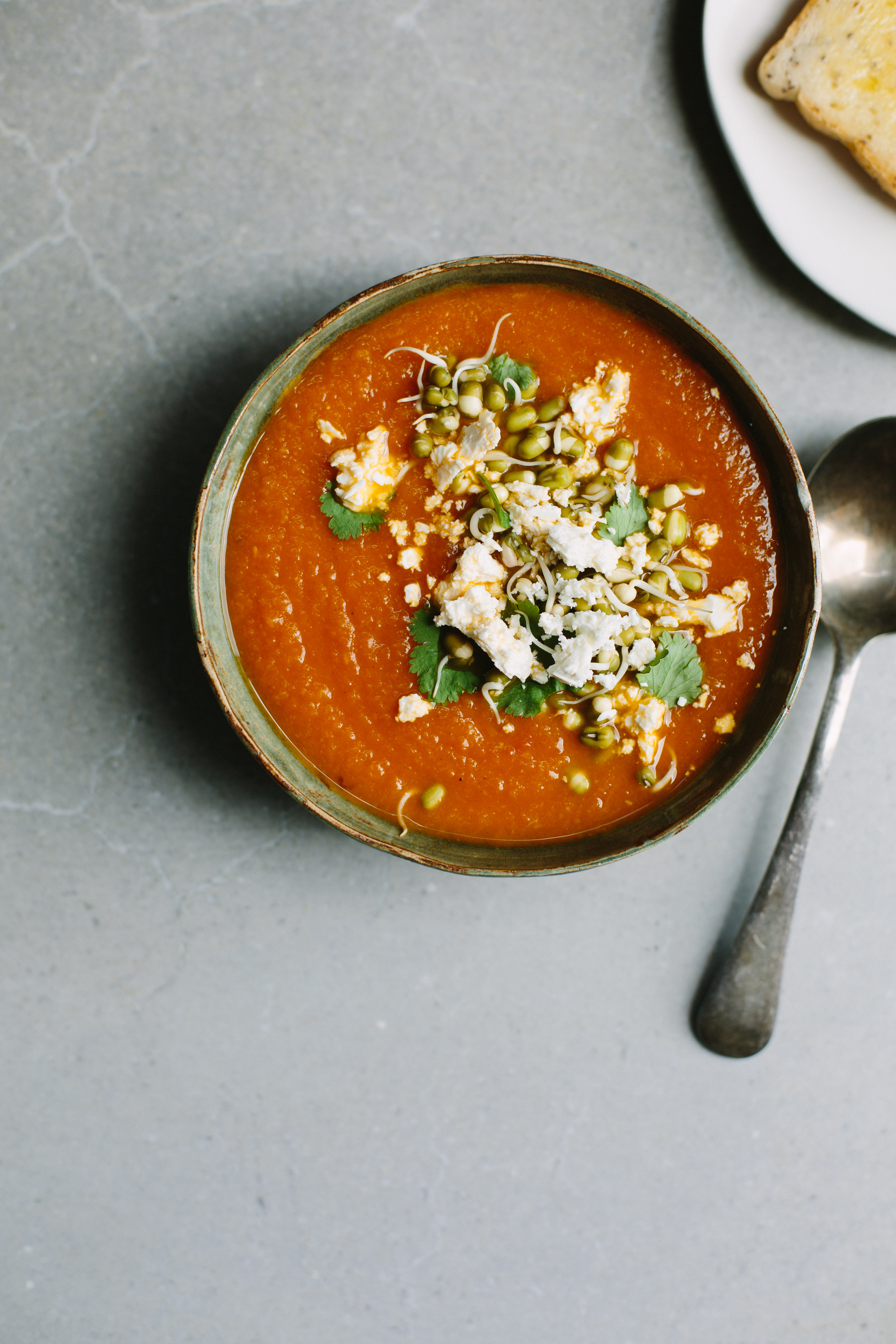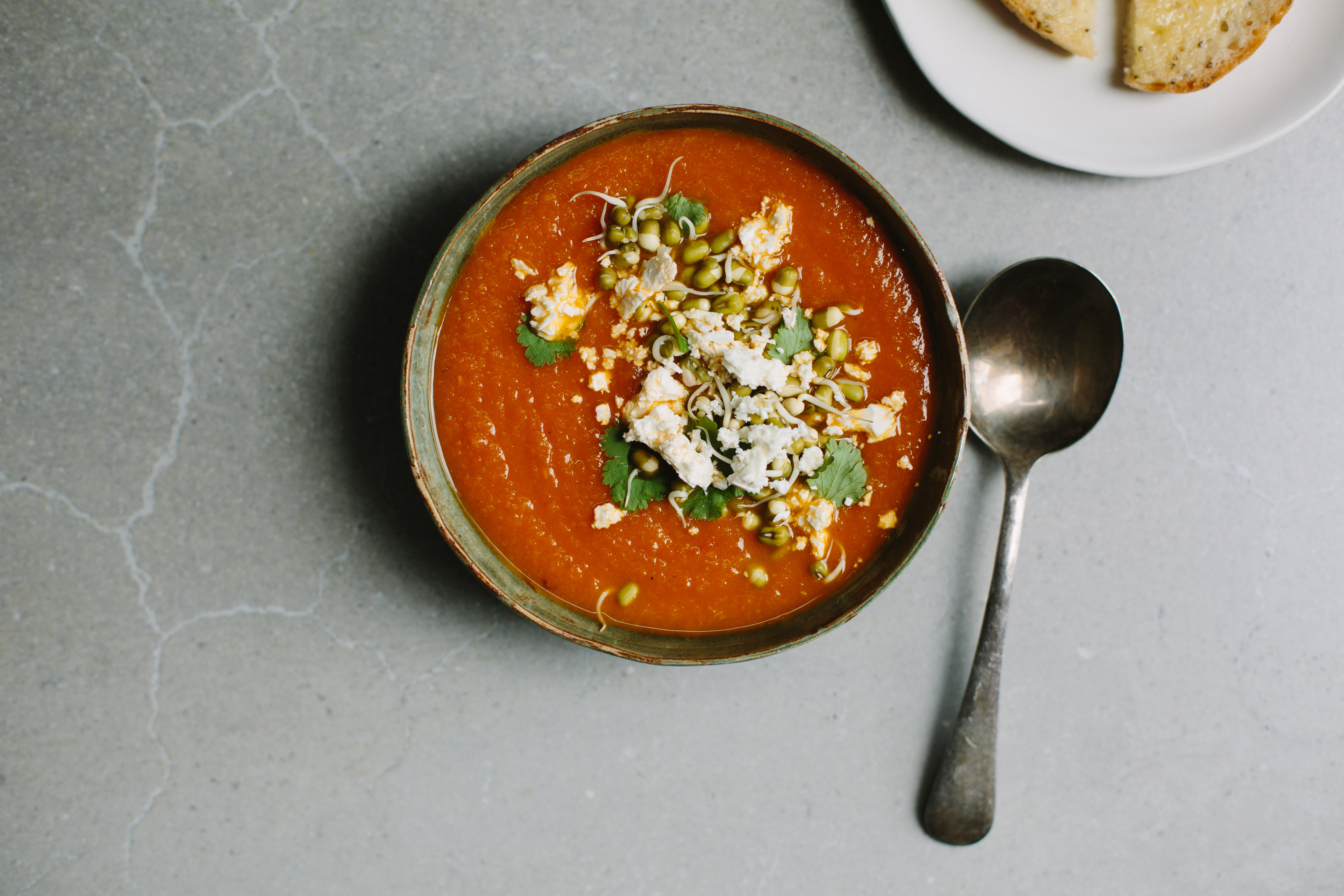 Curried carrot + red lentil soup with mung beans + feta
This soup tastes just like a lovely curry sauce, I imagine if you wanted to make it into even more of a meal, you could even serve it over a scoop of brown or basmati rice! For a vegan and/or dairy-free option simply serve without the feta cheese on top.
Serves 4
1 tablespoon extra virgin olive oil
1 onion, finely chopped
4 cloves garlic, finely chopped
1 tablespoon finely grated ginger
2 teaspoons curry powder
2 tablespoons tomato paste
4-5 large carrots (approx 500g), peeled and diced
1 small wedge of pumpkin, peeled + diced (approx 1 cup diced)
1/2 cup red lentils, rinsed and drained
400g tinned chopped tomatoes
1 litre (4 cups) water
The juice of 1 lemon
Mung bean sprouts + feta cheese + coriander leaves, to serve
Heat olive oil in a large saucepan over medium-high heat. Saute onion 2-3 minutes until tender but not coloured. Add garlic, ginger and curry powder and continue to cook for a further 30 seconds or so. Add tomato paste, carrot, pumpkin, red lentils, tinned tomatoes and water. Give it all a good stir, season well with fine sea salt + black pepper and bring to a simmer. Reduce heat and partially cover with a lid. Cook for 30-35 minutes or until the vegetables are tender. Remove from the heat and blend with a stick blender until smooth. Add lemon juice and adjust seasoning if needed. Serve hot, scattered with a handful of mung bean sprouts, feta and coriander leaves. Any leftover soup (minus the toppings) will happily store in the fridge 4-5 days or frozen for up to 3 months.