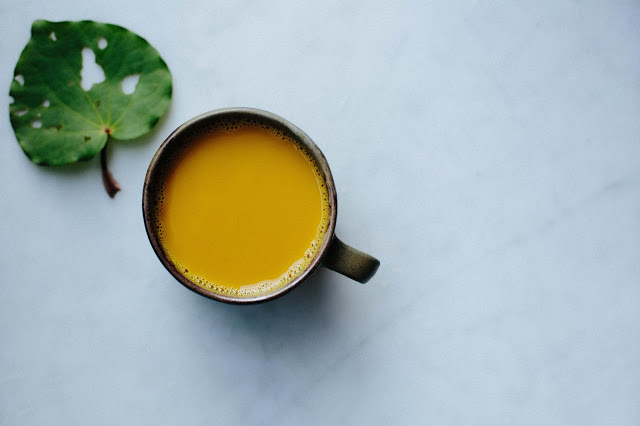 I know life has slowed down a little when I find myself returning to old routines. Pulling the saucepan from the bottom draw I gather loose tea leaves, spices and ginger before wandering out to the bush just below our deck to pick fresh kawakawa leaves, making sure to only harvest leaves eaten by the looper caterpillars in the dead of night- a sure sign they are good leaves. Insects always know the good ones. Standing for a moment at the stove, I watch the liquid turn gold as it heats -coming to the boil three times- cause that's the faint memory I have of watching chai wallahs in India many moons ago doing exactly this. Bringing it to the boil, removing it from the heat, giving it a swirl, returning to the boil and repeating this three times, just like a beautiful dance.
When I'm too busy to think straight I'm hard pushed to even pause long enough to grab a quick cup of tea using a tea bag and water poured from the jug. This, this moment of pause, means more to me than simply just a cup of tea.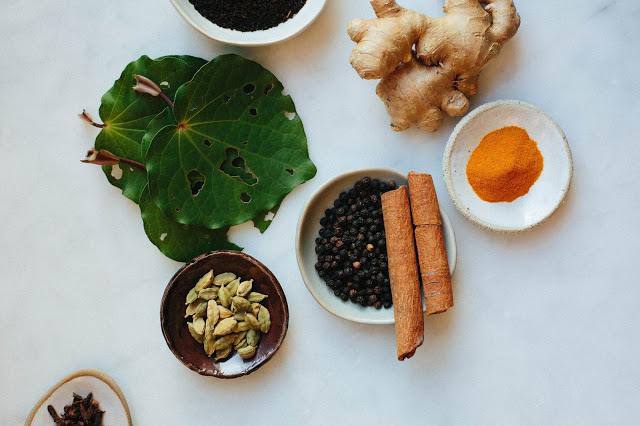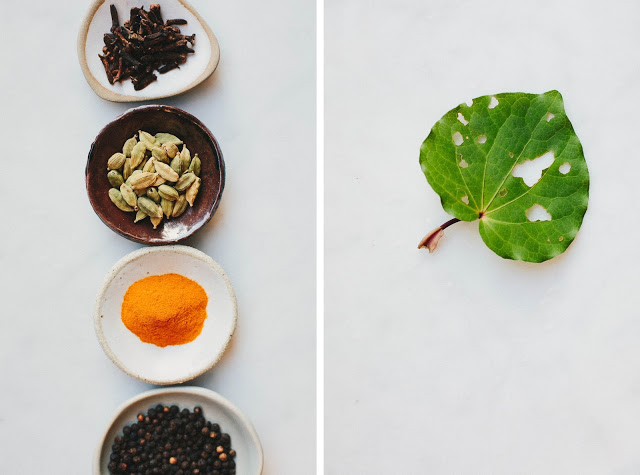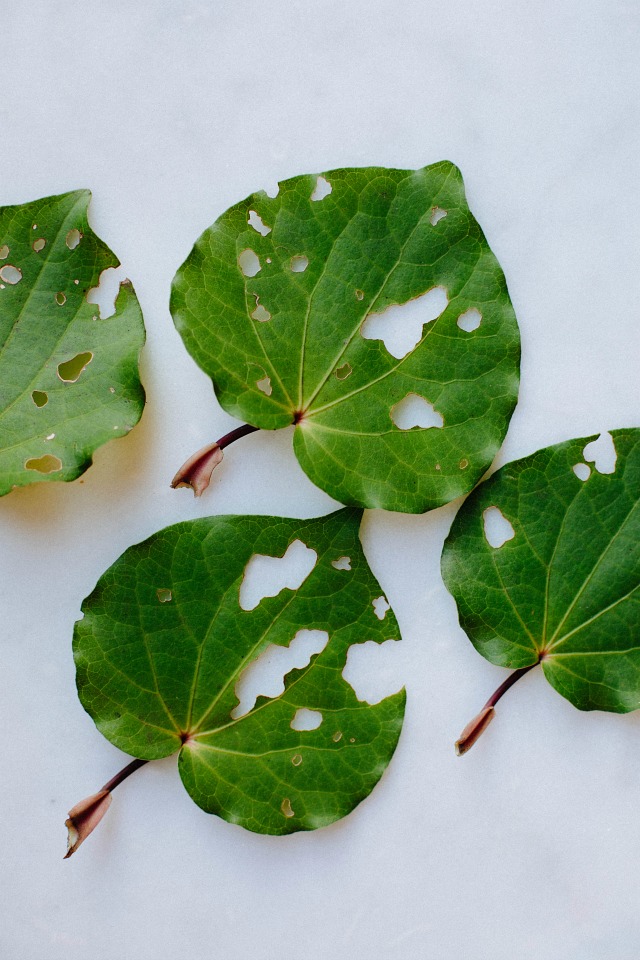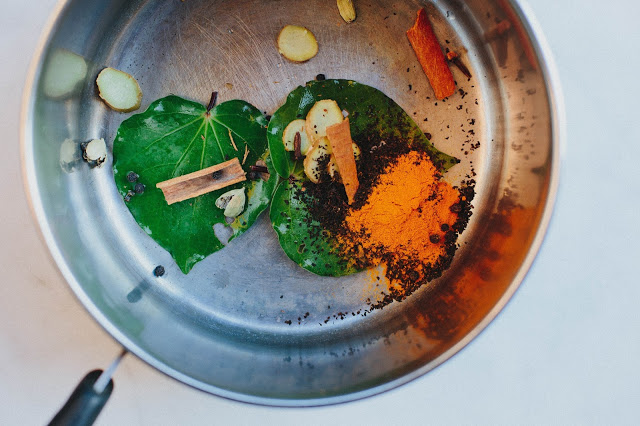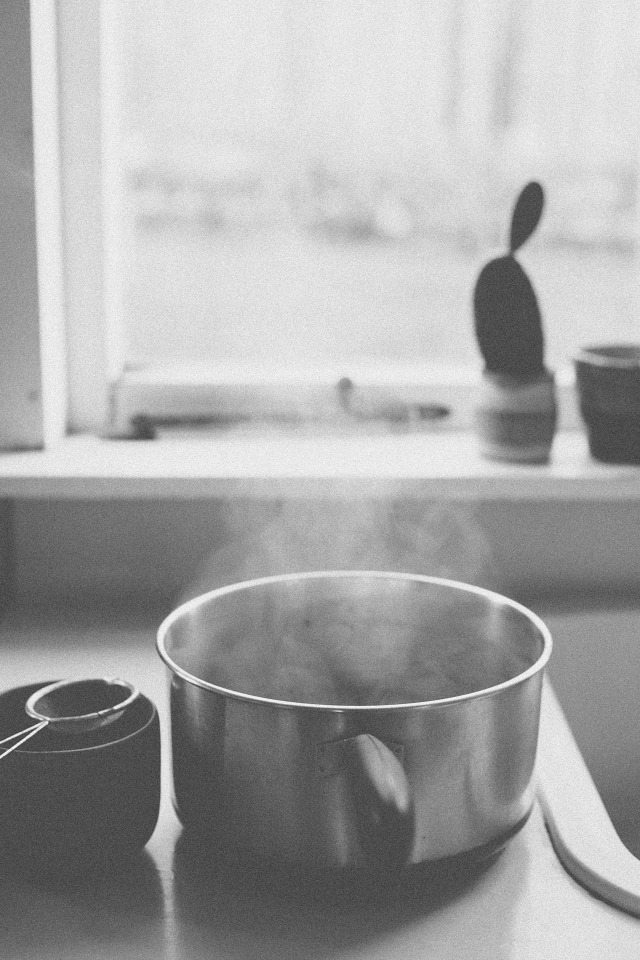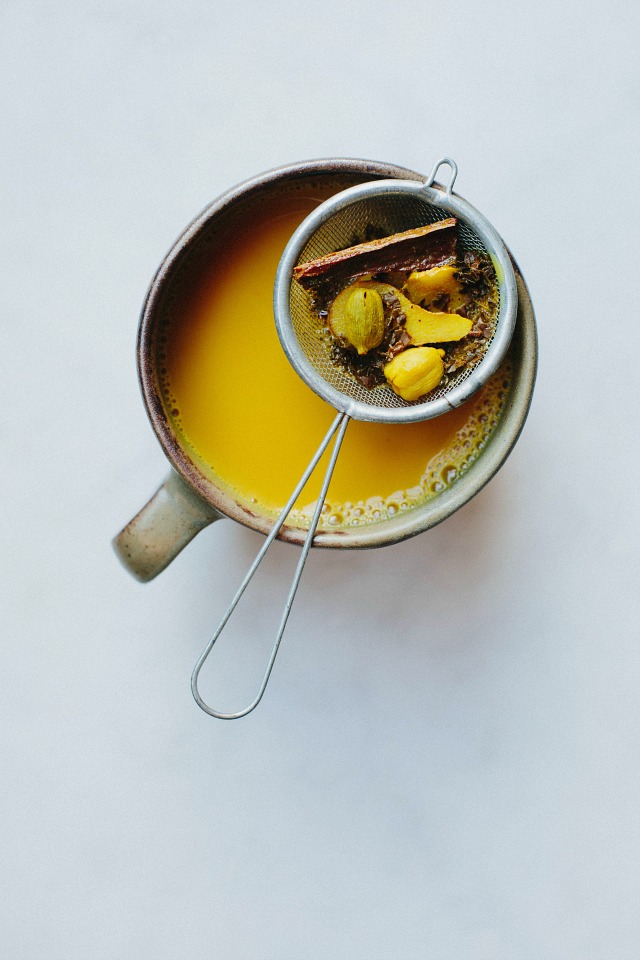 Usually I try to come up with recipes that I know everyone can make, no matter where in the world you reside. But today I wanna be a little selfish, I wanna share a little treasure from my homeland. The kawakawa or Pepper tree is a New Zealand native, relative of the Kava tree of the South Pacific (yes, the one that makes your body and mind numb when consumed!). Kawakawa are found throughout NZ, bar the cold far south of the country, or so I've been told. Our house is sheltered by native bush at the front and we're lucky enough to have numerous kawakawa trees growing amoungst the kanuka and punga trees. Kawakawa imparts a slight peppery flavour to teas and has long been used in traditional Maori medicine as a cure for the common cold, as a digestive aid and a blood purifier (amongst many other things). It's also often used externally, as a insect repellent and as a poultice for bruises and cuts/sores. I know those of you outside of NZ and in the far south of the country will not be able to get your hands on these magical leaves, but don't fear, this chai is still beautiful without it.
Along with my daily pot of chai, I've also been loving a few other new-to-me and not-so-new-to-me teas that I thought you might like to know about.
Tisano- Tea made from the husks of the cacao bean. Mild chocolate flavour and to me an ingenious way of using something that would possibly be thrown away! I love the original cacao tea, but my son adores the mint cacao tea and my daughter loves the vanilla cacao tea, which also has rooibos tea leaves added.
Organic India Tulsi Cinnamon Rose tea- I've tried many Tulsi teas over the years, but this flavour is new to me and is a new fav. Beautiful and fragrant and the smell when it's brewing never fails to bring a smile to my face. I buy mine from my local health food store, but they sell worldwide.
Pukka After Dinner- This has been a long time favourite of mine, filled with a bunch of my favourite flavours. A blend of sweet fennel, roasted chicory, licorice, orange and cardamom, I drink this throughout the day... not just after dinner! It's also a lovely sweet tea to drink to curb your sweet treat cravings mid afternoon.
Bonvit Roasted Dandelion tea- I've been drinking dandelion tea most of my life, thanks to my hippy parents. This is my favourite brand and strangely I prefer the tea bags to the loose leaf, it somehow tastes stronger... which I love. I love this tea so much that when we moved back to NZ from Perth, I filled half my suitcase with the stuff (knowing full well that its twice the price to buy in NZ!). I may or may not have also got a friend to bring over 3 boxes recently when she visited from Australia! Dandelion is super good for your digestion and a great liver cleanser. I drink it super strong with just a touch of rice milk. I also make it into an iced tea in summertime, you can find that recipe in my first cookbook (US edition here).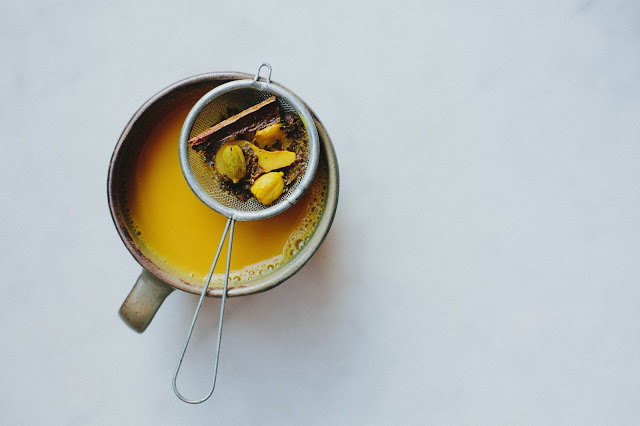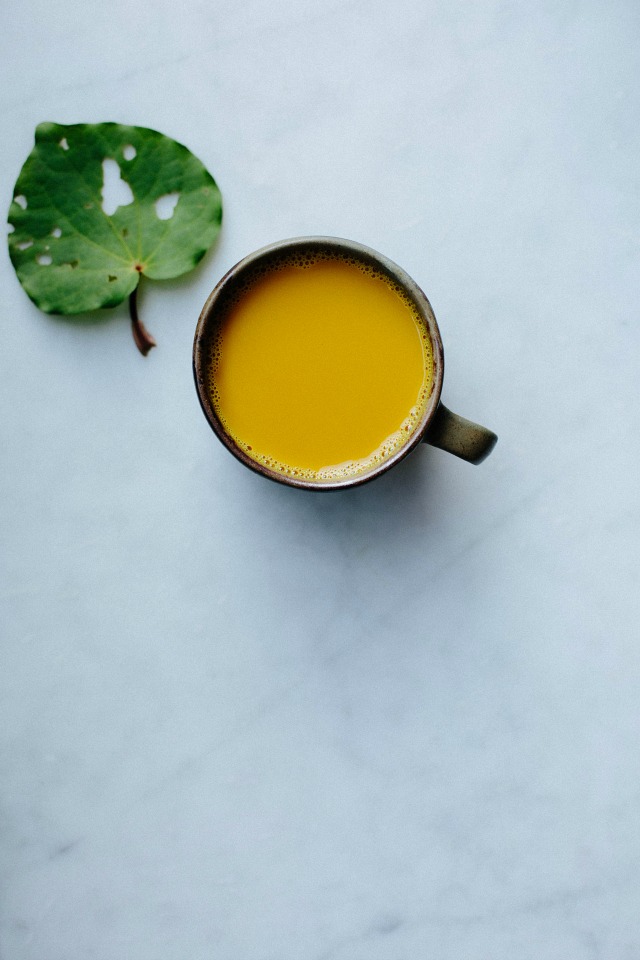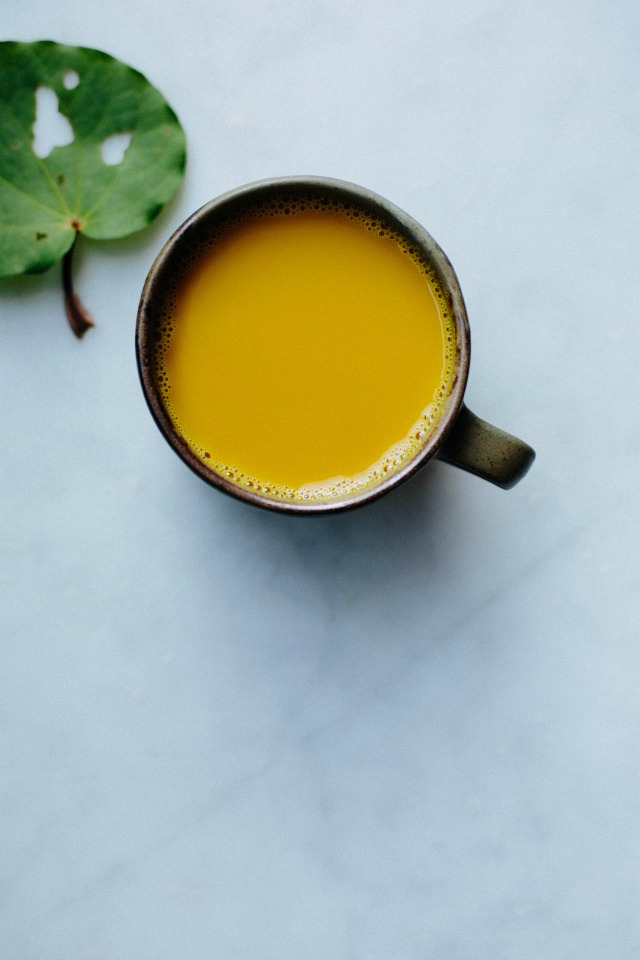 Turmeric + kawakawa chai
I've used fresh kawakawa leaves here knowing full well that they will not be available outside of NZ or even in the far south of NZ. If you don't have access to them, simply use a little more pepper, or simply leave out, no worries! I know making tea in a saucepan will seem strange to many of you, but I urge you to try it. The flavour is far superior to simply steeping it in a teapot.
Serves 2
2 teaspoons loose black tea leaves
1-1 1/2 teaspoons ground turmeric
5-8 slices fresh ginger
3-4 whole cloves
2-3 cardamom pods, bruised
2 kawakawa leaves, optional
4-6 whole black peppercorns
1 1/4 cups cold water (preferably filtered)
1 cup rice/almond/coconut milk
Brown rice syrup or honey, to serve, optional
Place all the ingredients into a medium saucepan (if you chose a small one it's likely to boil over!). Bring the boil, allow it to boil for a few seconds before removing it from the heat, give it a good swirl to settle the bubbles, then return it to the heat again. Repeat this process three times, then strain into mugs, sweeten if desired and enjoy! Tea is such a personal thing, so feel free to lessen or increase any of the spices to suit your tastes. I tend to go ginger, turmeric and cardamom heavy and will often double these amounts 🙂