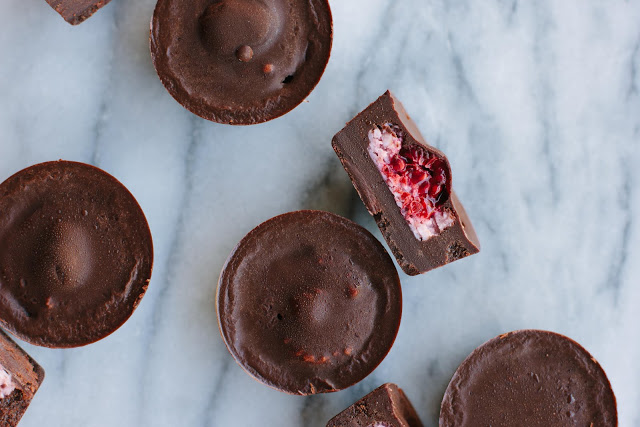 So, we've been home 3 weeks today.
I've written this blog post over and over in my mind since the very moment we stepped foot off that plane. But now that I'm finally sitting down to write, I don't really know where to begin.
So many people have asked us why we moved back to Raglan from Perth after living there for 5 years. It's most definitely not that we didn't love living in Perth, cause we did for sure. Leaving our life there was one of the hardest things I've ever had to do, harder in a lot of ways than when we first left NZ. Seeing my babies distraught beyond belief when saying our final goodbyes to family and friends just about killed me and I miss my dear friends each and everyday. But 5 years was always our plan and being the Virgo that I am, I like to stick to plans no matter how hard they may be to pull off. As much as I love Australia and the life it has given me on and off since I was 19 years old, it's just not my home. Here is.

Driving the road home to Raglan my mind anticipates every bump, my body leans naturally into every corner as it's done so many thousands of times before. There's even a certain corner where as a child, we'd go around it and over this one bump which left my stomach in my throat and although the bump has long been smoothed out, my body still prepares for the movement that once came. My heart feels at home in this little house where both our children were born. Set high on the hill with the harbour always in sight and the memories of time spent next door -when my Nana was still with us- fresh in my mind. Now that we've brought the gardens and hillside back into some level of control (5 years of having tenants in your house = a whole lotta weeds and overgrowth, let me tell you!), the raised garden beds Si built years ago now sit, and await the new growth and love that we've been dreaming of putting into our own little patch for many, many years. Sure, there have been many moments of feeling like a tourist in my own town since our return and I miss my Nana every time I'm in the kitchen looking out the window to her house next door. Yes I worry about the kids starting at a new school, even if it's at a school I know so well (my old school!). Yes, the family responsibilities weigh heavy on me now that I'm near my own and I worry about us finding enough work to get by, but I am home. We are home.
We're still waiting on our belongings to arrive from Perth and until then we're making do with the bare essentials consisting of a few borrowed things, a few things we'd left behind and the little bit we brought with us on the plane over. I'm hanging out for my muffin tins to arrive, or a slice tin so that I can get baking, but until then I've got a few recipes to share which I created last year for Food & Wine.
I hope you've all had a lovely summer break (or winter break for those of you up North!), I've got lots of exciting things coming up this year which I can't wait to share, one being my NEW BOOK (of course!), which is out April 1st in NZ + Australia (+ hopefully shortly after in the UK with worldwide shipping options of course). Also, this was a lovely thing to see today, thanks Martine for compiling this list once again. As this is my last year to 'qualify' as a Perth blogger is was a really lovely surprise. Lastly, a few of my Northern Hemisphere friends have shared recipes from my first book this past week, Molly made my Chai 'Cheesecake' w/ Earl Grey Fig Sauce and Laura made my Peanut + Brown Rice Patties (which is a super special recipe, adapted from one that mum used to make us as kids). Go check them out xx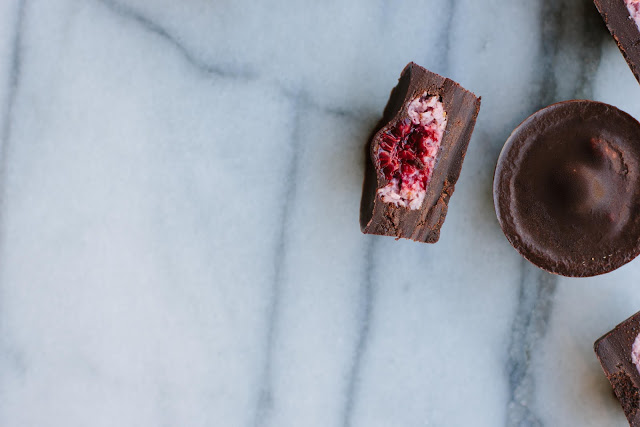 Raspberry + coconut
dark chocolate cups
When you have a
hankering for something sweet and chocolatey without any added gluten, dairy or
refined sugar, these make the perfect treat. They're easy to whip up, use
everyday ingredients and the best thing is that once made they will happily
store in the freezer for up to 1 month. Which means they'll always be at hand
when that craving arises… if you don't eat them all in one go that is! If using frozen raspberries I'd check to see where they're grown...
Makes 10
Chocolate
6 tablespoons cacao powder
6 tablespoons virgin coconut oil
3 tablespoon pure maple syrup
1/2 cup (45g) unsweetened shredded coconut
1/4 cup raspberries, fresh or frozen (don't defrost) + 5
extra raspberries, sliced in half
1 tablespoon pure maple syrup
1 tablespoon coconut or almond milk
2 teaspoons virgin coconut oil
Fine sea salt
Combine chocolate ingredients in a small bowl set over a
saucepan of boiling water, and stir until melted and smooth. Place 1 tablespoon
of chocolate in the base of 10 (3 tablespoon capacity) silicone muffin
molds or paper cases. Place into the freezer for 10-15 minutes or until set.
Place shredded coconut, raspberries, maple syrup, coconut milk, coconut oil and
a good pinch of sea salt in the bowl of a mini food processor. Pulse until just
combined. Alternatively you could just mix by hand until well combined.
Remove silicone molds from freezer, place 1 teaspoon of
raspberry mixture into the center of each chocolate cup, flatten slightly and
place 1/2 sliced raspberry on top. Repeat with remaining cups. Return to the
freezer for 5 minutes, reheat remaining raw chocolate if it's started to set.
Pour 1 tablespoon of raw chocolate over the top of each raspberry mound to
cover completely then return to the freezer for 20 minutes to set hard. Eat
straight from the freezer. They will store in a covered container in the
freezer for up to 1 month.
This recipe was first developed for and seen on
foodandwine.com
, by me in February 2015.