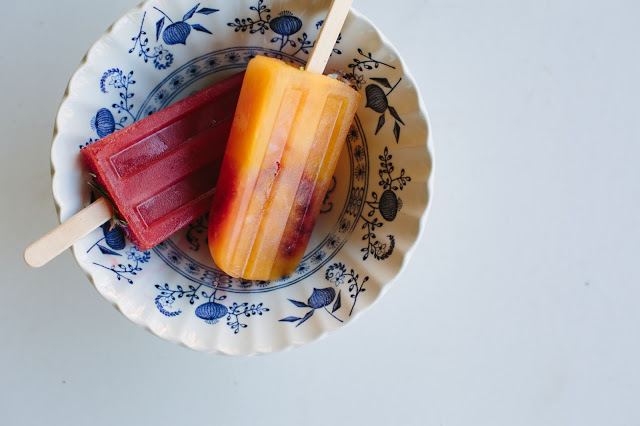 My niece and nephew mentioned more than once how nice it would be to use up some of the oranges we had laying around to make ice blocks (the NZ term for popsicle/icy-pole) when they were visiting these past few weeks. Everyday I looked at them and briefly thought about following through on their requests, but every time I did there was something else more pressing that needed my attention. Between the constant tag-teaming need for food when four kids are involved, (my hat goes off to all you mamas with more than two kids, far out it's full on!) we also spent most of our days out of the house, exploring Perth, doing things we've been meaning to do for years, and showing them a few of our favourite sights.
It wasn't until after they left, that I finally got around to juicing all those random oranges we'd acquired and I feel more than a tad guilty that I didn't get around to it while they were here so they too could enjoy these little iced treats. I'm so sorry guys.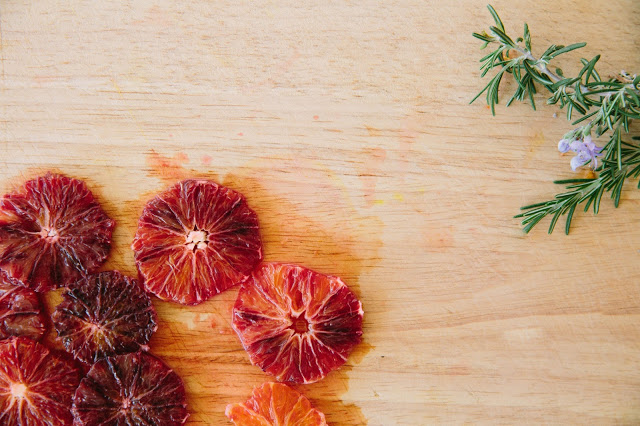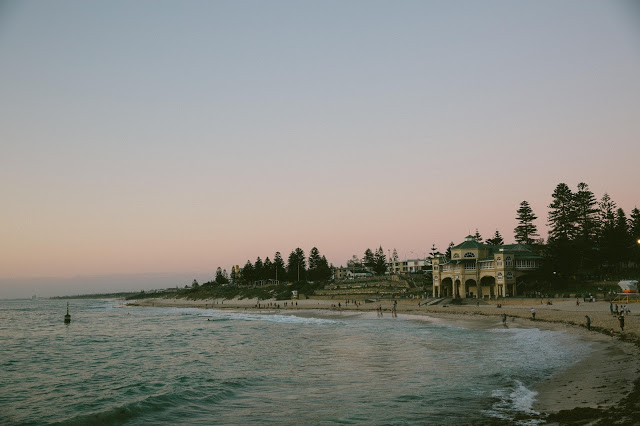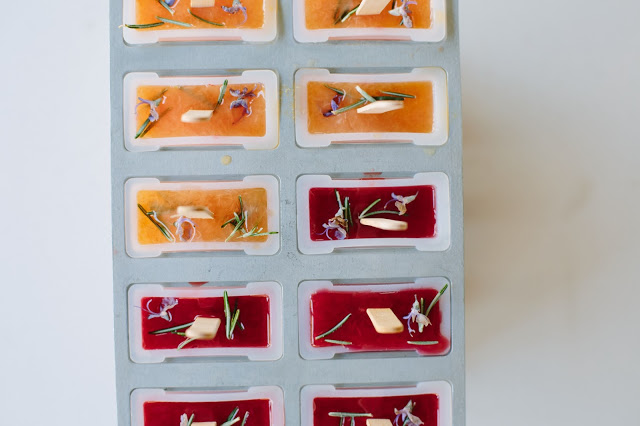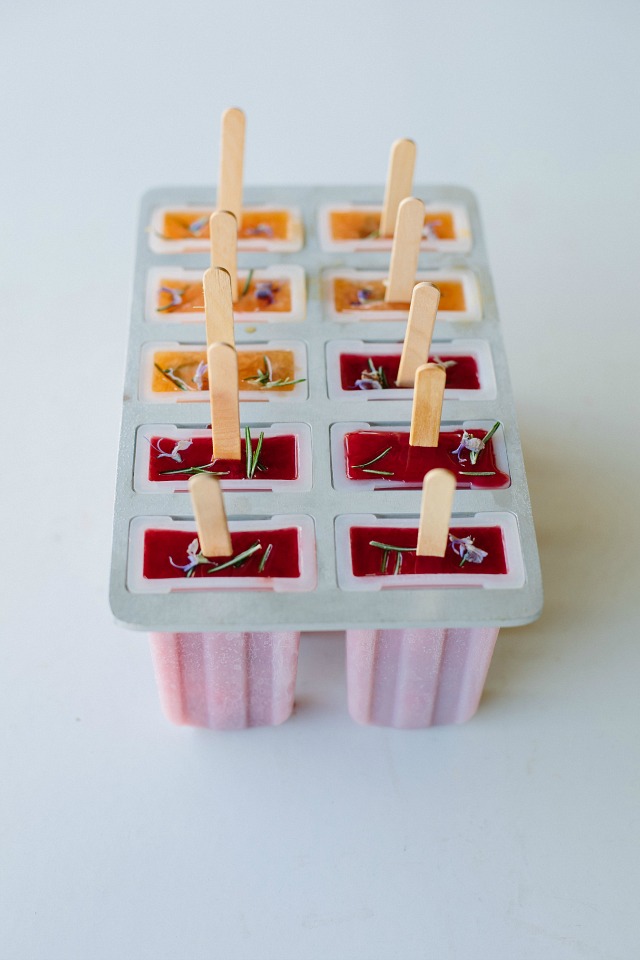 I was thinking of doing just a straight orange popsicle, layering the orange coloured juice with the deep rich red of blood orange... but looking out my window I noticed the tiny rosemary flowers popping up on our bush, so decided to go the herbal spring-y route instead. You don't have to put slices of orange into the popsicles or the sprinkle of rosemary leaves and flowers on the base of course, but they sure do look pretty.
We're taking off overseas for a little extremely long-overdue family holiday tomorrow. I won't be posting here while we're away (unless I get a favourites post sorted before tonight!). But I'll be posting over on
Instagram
if you'd like to follow along and see what deliciousness we're eating!
Lastly, if you have a spare second, feel free to drop a vote my way in the
Kidspot 2015 Alumni competition
. You can
vote
as many times as you like (hint, hint) and it's a super simple one click vote. I'm into win a hefty business grant and $2500 will also be donated to my chosen charity
Food Rescue
, a local Perth not-for-profit that collects excess food from restaurants, supermarkets etc and gives it to those in need. I'd really love your votes, many thanks!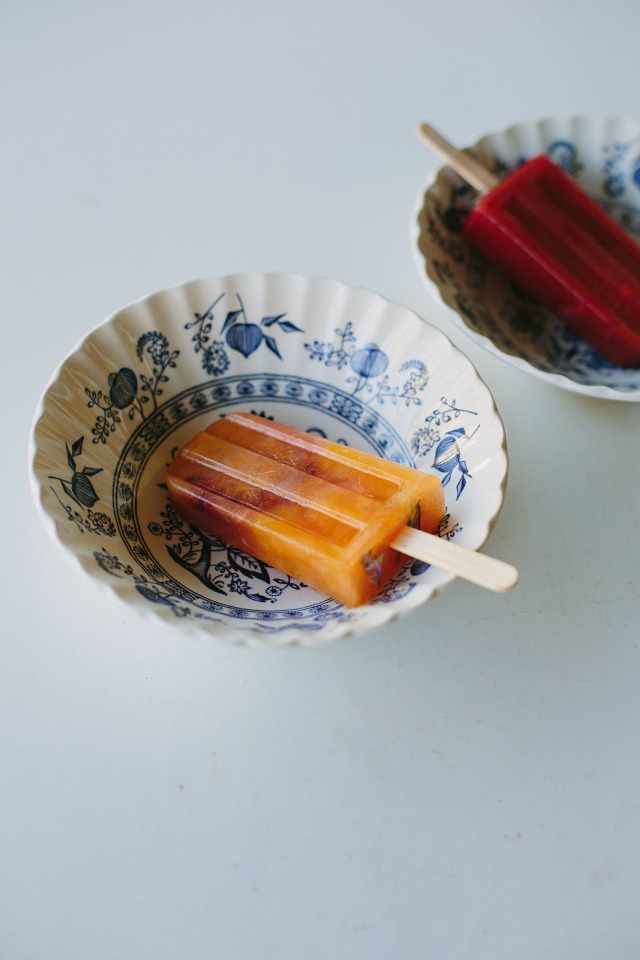 Orange + rosemary popsicles
You can use any type of orange you can get your hands on. I doubled the recipe below and did a batch of regular orange and a pure blood orange batch also.
Makes 5 (double recipe shown in photo above)


250ml (1 cup) freshly squeezed orange juice
3 tablespoons unrefined raw sugar or brown rice syrup
2 tablespoons cold water
2 teaspoons roughly chopped rosemary
Finely sliced peeled orange, rosemary + rosemary flowers to garnish, optional
Place orange juice into a large jug. Combine sugar, water and chopped rosemary in a saucepan. Bring to the boil, stirring to dissolve sugar (if using). Boil 15-20 seconds before removing from the heat and setting aside 5 minutes to infuse and cool slightly. Strain rosemary syrup and add to orange juice. Stir well. If using orange slices, pop them into the base of your popsicle moulds, pour over just enough juice mixture to cover then place into the freezer 30 minutes or until just starting to set. Top with remaining juice and return to the freezer 1 hour before inserting wooden sticks, scattering tops with rosemary + rosemary flowers (if using) and freezing 4 hours or overnight. Run moulds under warm water to help release.