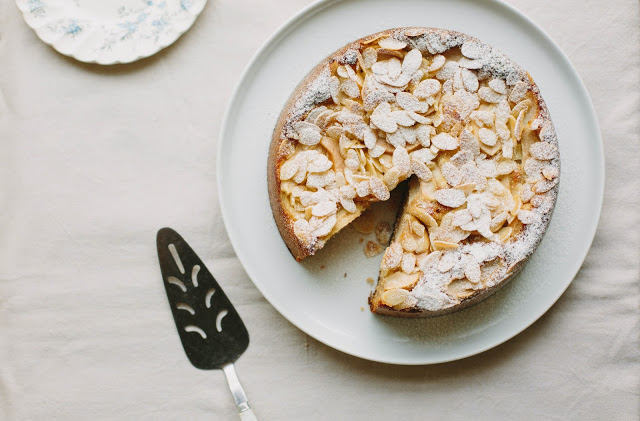 Five years ago today, I posted my very first blog post. We were living back home in Raglan, NZ in our little house in the trees. My baby girl was turning 4 on the same day (she's 9 today, far out!) and I thought it was as good a time to start a project as any. It wasn't anything fancy (I still like to think it's staying true to it's roots in that sense!), we had dodgy dial-up Internet which made uploading photos to my site a major test in patience, my little brother would email me weekly to tell me all the spelling and grammar mistakes I had printed and my photos, well, they were just embarrassing. But I started.
There were approximately 5-6 other New Zealand food bloggers at the time and only a few more over the ditch in Australia (I had to explain what a food blog was to most people I talked to, oh how times have changed). Writing a food blog in 2010 meant there was usually one very passionate, but often completely inexperienced person behind the scene, testing recipes, taking photos and writing into the wee hours. It was a thing we all did because we had this innate urge to share our recipes with the world.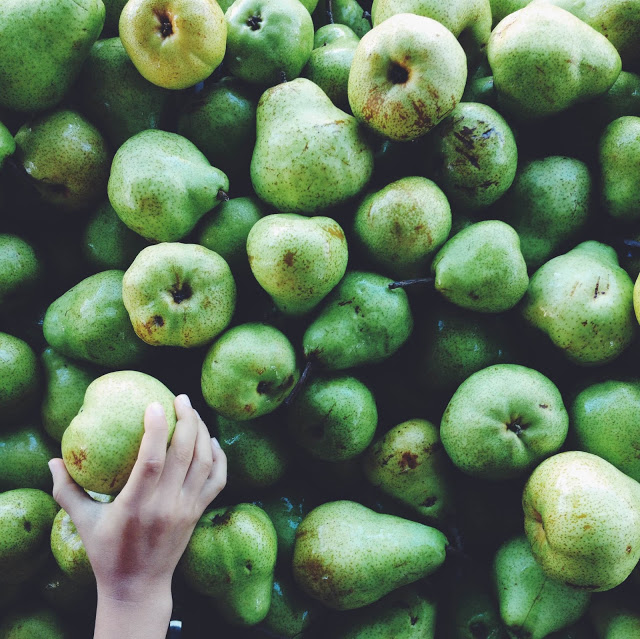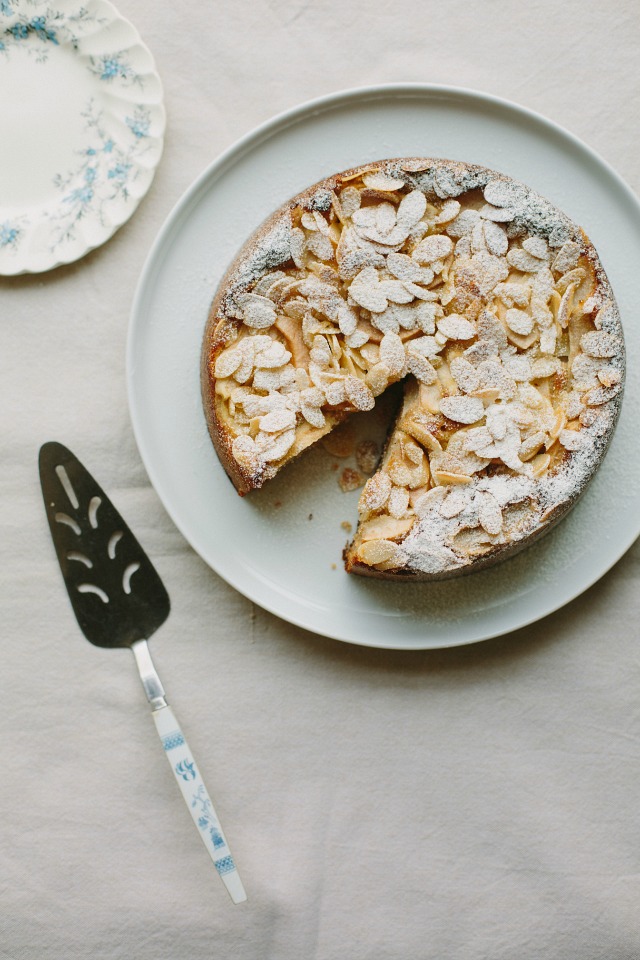 It's actually kinda crazy to see how much has changed in only five years, but when I do stop to think back to the person I was back then, it feels like a lifetime ago.
At the end of this year, five years will also mark the end of our time here in Australia and while the move is creeping up all too quickly, I'm not quite ready to think about it just yet. It's going to be bitter sweet, that's for sure.
Sending big hugs to all of you who come here and read my rambles and cook my food, a special one for the handful of you who have been here since the start. I know there's a few of you still reading after all these years and it makes me smile to think you love this space as much as I do.
Much love
Emm xx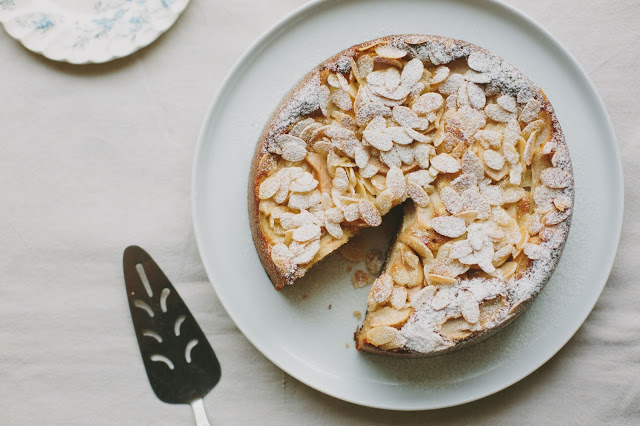 Spiced pear + almond
cake
In this lovely, simple little winter cake I've used olive oil in place of the usual butter. A bonus for those of you who can't eat dairy. Ground almonds keep things from drying out, while the pear slices and almonds add texture. If you'd like more of a ginger hit, fold through a tablespoon of finely chopped crystallised ginger along with the pears.
Serves 10-12
4 large free-range eggs, at room temperature
140g (2/3 cup) firmly packed blended unrefined raw sugar
1 teaspoon vanilla extract
The finely grated zest 1 lemon
80ml (1/3 cup) extra virgin olive oil
300g (2 3/4 cups) ground almonds (almond meal)
45g (1/3 cup) fine brown rice flour
1 teaspoon baking powder
1 teaspoon ground cinnamon
1 teaspoon ground ginger
1/2 teaspoon mixed spice
1/4 teaspoons fine sea salt
2 pears, peeled, cored and sliced thinly
40g (1/3 cup) sliced almonds
Pure icing sugar, to dust, optional
Preheat oven to 180C (350F). Grease and line the base and
sides of a loose-bottomed 23cm (9 inch) cake tin with baking paper.
Beat eggs, sugar and vanilla using an electric mixer or
handheld beater for 5 minutes until thick and pale. Add lemon zest and drizzle
in olive oil, continue to beat until just incorporated. Add ground almonds and sieve
over brown rice flour, baking powder and spices. Gently fold in using a
large metal spoon until just combined. Fold through pear slices, then transfer
to the cake tin, scatter sliced almonds over the top and bake for 55-60 minutes
or until a skewer comes out clean when inserted into the centre. Remove from
oven, cool in the tin 10 minutes before transferring to a wire rack to cool
further. Dust with icing sugar and serve slightly warm or at room temperature. Best eaten on the day of
baking, however it will store for 3 days in an airtight container.