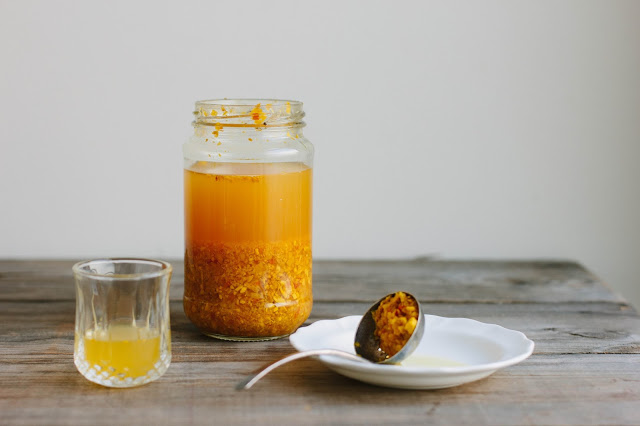 The kids and I have been taking turns at being sick over the past few weeks. As soon as one gets better the next one goes down like a fly, ache-y, and with a sore head and blocked nose, you all know the feeling I'm sure. I hit them with my usual cold and flu arsonry consisting of homeopathic remedies, olive leaf extract and copious amounts of echinacea and vitamin C. It most definitely shortens our colds and helps us get on our feet quite quickly, but this time around I also wanted to try my hand at making fire cider, which I've seen in many different forms on Pinterest over the years.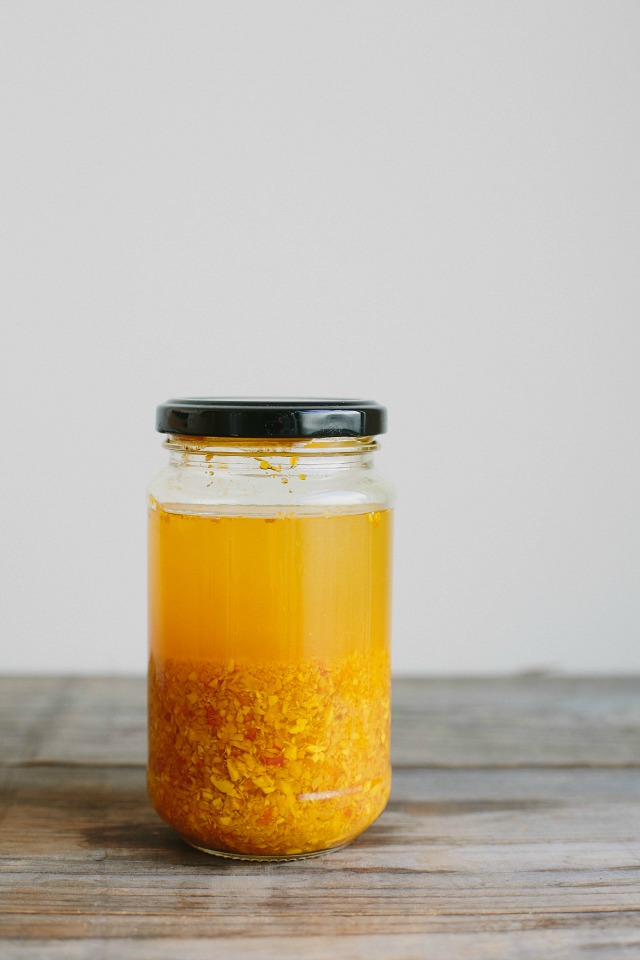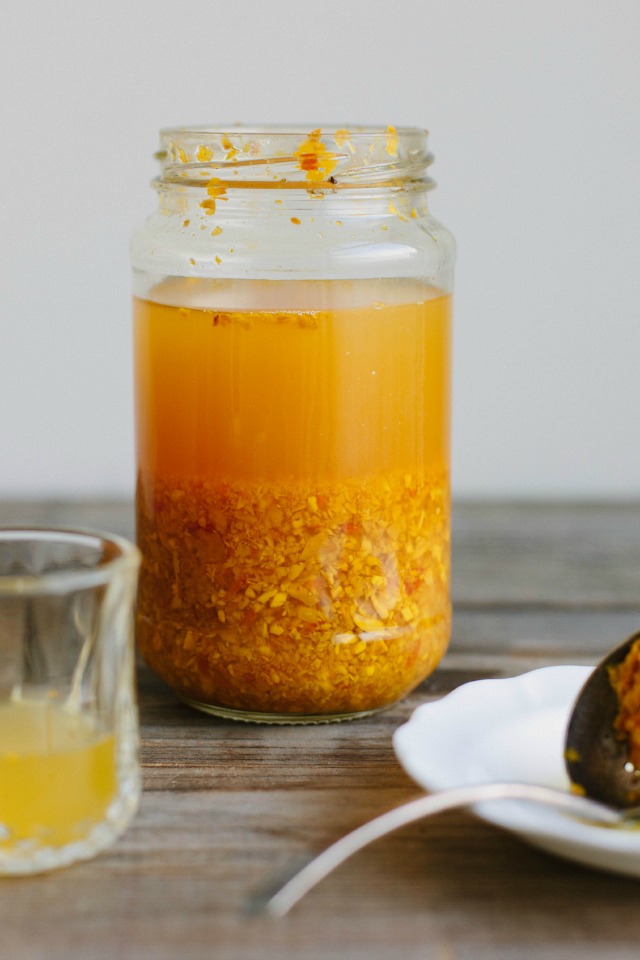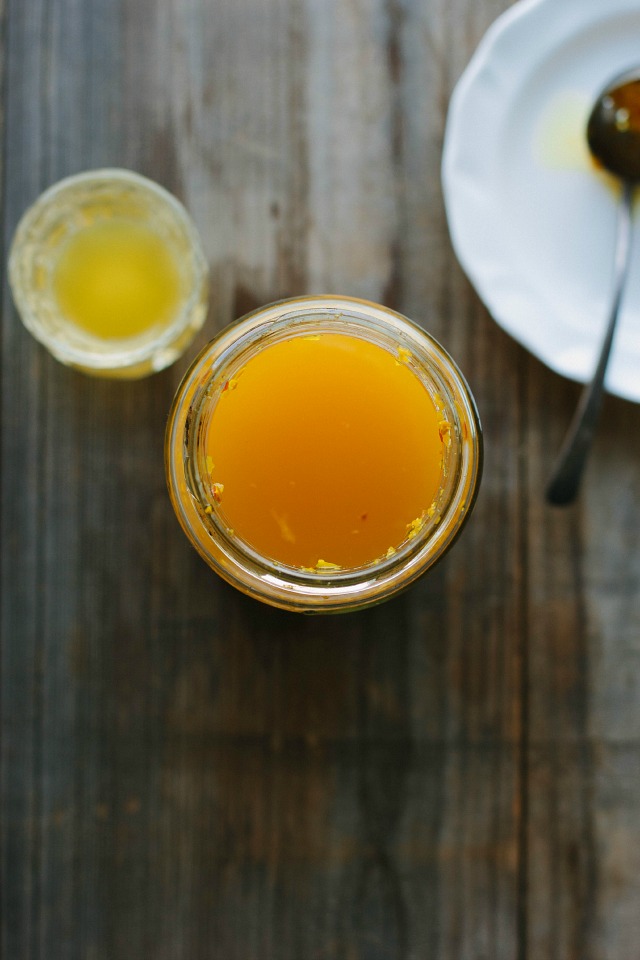 Fire Cider, also known as Fire Water or Master Tonic, has been around for ever. It's logic is sound; cram as many anti-viral, anti-bacterial and anti-fungal ingredients as you can into a glass jar and leave to mingle, which turns it into a golden elixir of sorts. Now I'm no doctor or health professional for that matter, but this stuff is a really good one to add to your bag of natural tricks when fighting the common cold. I'm not gonna lie, it's pretty full on tasting (read: burning in your throat and chest when you swallow it!) and I'm not even going to subject my kids to it's, well, fire. But it really did help me feel better, instantly cleared my blocked nose and head, no joke (and mine had only been steeping for about 5 days when I fell sick).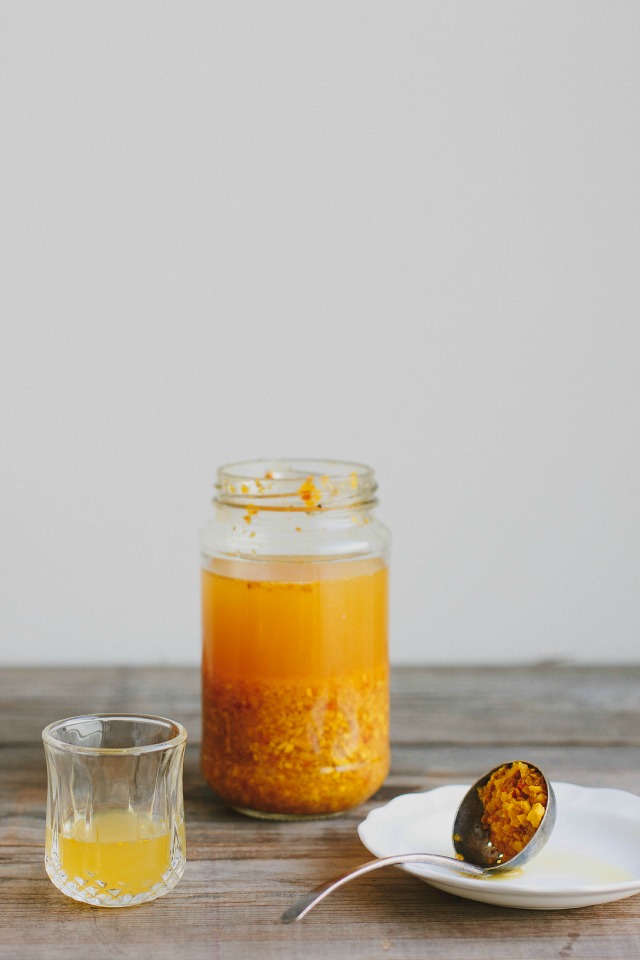 Turmeric fire cider
You can make as little or as much of this as you like. I started out with just a small amount to try it out, but will be making in bulk next time. I use Braggs apple cider vinegar, but any good quality (local would be even better!) unrefined, unfiltered raw apple cider vinegar will do.


Place roughly equal amounts of onion, garlic, ginger, fresh turmeric (or a little powdered if that's all you have), fresh horseradish (if available) and chilli into a small food processor and pulse until finely chopped. Transfer to a clean glass jar and cover with unfiltered apple cider vinegar, to generously cover the mixture. Screw on the lid and set in a cool dark place for 2-4 weeks, giving it all a good shake once a day. Strain off the liquid gold, bottle and compost the vegetables (don't put into your worm farm unless you want to kill your worms!). Store in a dark cool spot, where I've read it will keep indefinitely or refrigerate if you are overly cautious.
To consume, drink 1 tablespoon as a shot- followed quickly by something nice tasting... like a piece of orange. It burns, just a warning. Or mix with a little honey, to taste and thin with a touch of luke warm water. Some people take this daily all year round, but I'm gonna just stick to the winter months and see how I go.
Disclaimer: I'm not a doctor or health professional. If you're really sick, seek medical advice from a trained professional.