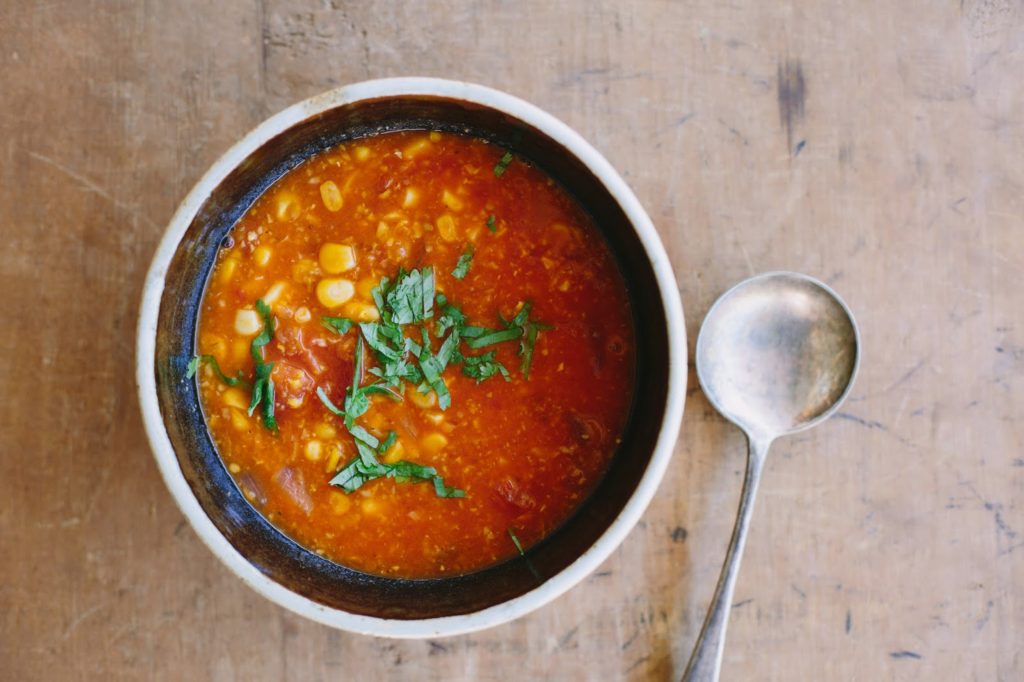 There's been a lot of thoughts going round and round in my head about this online world lately, and while I'm not completely sure I should share them here, it kinda feels dishonest not to. Especially given a few things that have popped up in the media here in Australia recently. The online fakery and desperation that comes out online often has me questioning if this is really a world I want to be part of. Everyday we're bombarded with people trying to be seen, who will do anything to get their name out there/attract more followers/appear more amazing than others. (I mean, what happened to just sharing a Chocolate Brownie recipe, why does it all of a sudden have to be labelled as 'the best chocolate brownie in the world!'?). Really, who cares how many followers you have on Instagram? What does it matter in the big picture of life anyway? I'm super grateful for the followers I have, but attracting them has never been my number 1 goal in life. It seems that everyone's scrambling to be liked, will pay to get followers and are constantly trying to align themselves with big brands who will help to grow their online empire. But I can't help ask the question, why? And in the words of my 6 year old son, what matters?
How do we live a life of honesty, where the things we do, we do because they feel real, not simply because we want to be seen doing it. Integrity is where it's at for me and it seems I'm not the only one staying up late at night thinking about it all. Here's a couple of great posts that have really spoken to me in the past day or so, here and here. I have a feeling there's probably a few of you out there who will love these as well.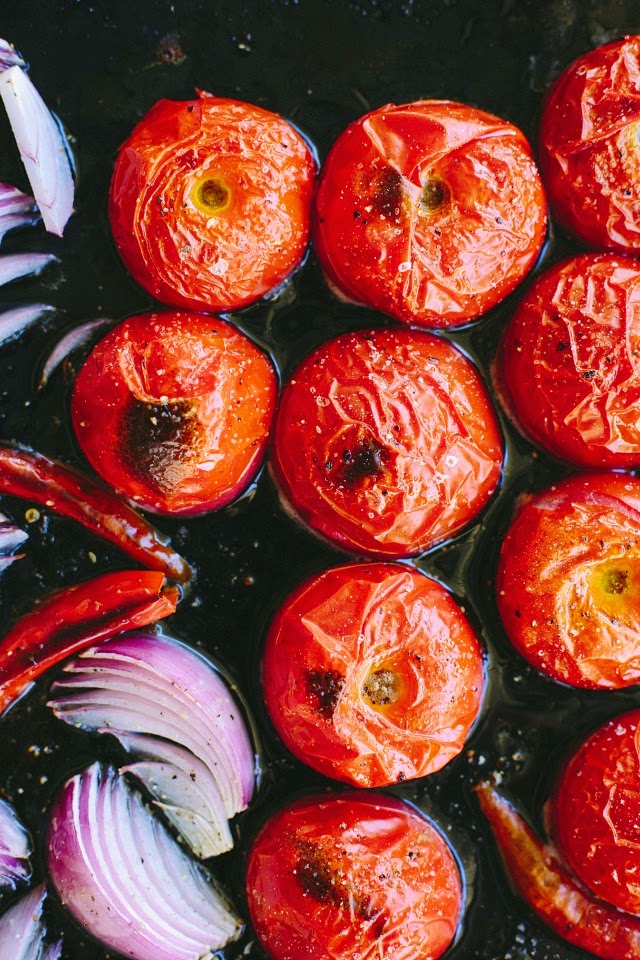 Staying true to who I am and what I believe in has always been my number one. I share gluten-free recipes because that's how my family has eaten for the past 7 years, out of necessity. I don't buy into whatever is fashionable in that moment, cause where's the honesty in that? Donna Hay for gods sake, just published a 'healthy' edition of her magazine. On the one hand that's AMAZING (I do love Donna Hay don't get me wrong) and it's always great to see people encouraging healthy eating, but I question the motivations behind making such a magazine. You know the only reason it was published was to cash in on the current extremist 'heathy-eating' craze that's sweeping across our nation now don't you?
I guess what I'm getting at is that I'm just gonna keep doing what I do as honestly as I can and in a way that feels right for me. It might not be all paleo, raw-vegan or sugar-free, but I can assure you it's damn good food.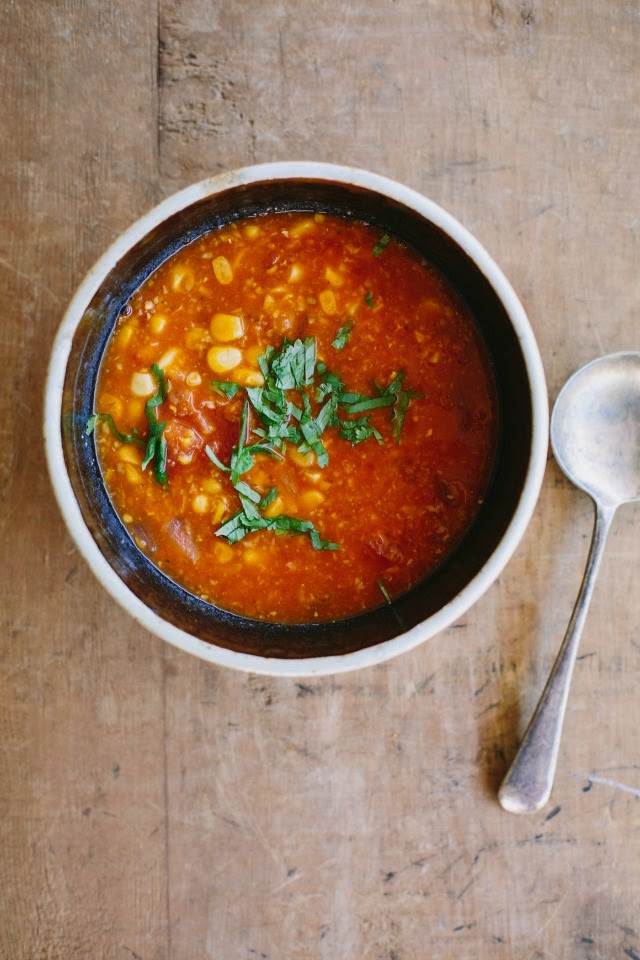 Spicy tomato + sweetcorn soup
You can find chipotle in adobo at selected specialist food stores and occasionally at some supermarkets (in NZ). It is an important flavouring to this soup, but if you really can't find any, a little smoked paprika and chilli powder would give a kinda similar effect. I buy the La Morena brand. Any leftovers will store happily in a glass jar in the fridge for months.
Serves 4.

6 tomatoes, halved
1 red onion, cut into 8 wedges
2 long red chillies, halved lengthwise + seeds removed
60ml (1/4 cup) extra virgin olive oil
5 cloves garlic, finely chopped
750ml (3 cups) vegetable stock
2 bay leaves, fresh or dried
1 chipotle in adobo sauce, roughly chopped
3 corn cobs, kernels shaved off with a sharp knife
2 tablespoons tomato paste
Fine sea salt + freshly ground black pepper
Heat grill to it's highest setting. Place tomatoes cut side down on a large tray along with the red onion and chilli (cut side down also). Drizzle with 2 tablespoons of the olive oil and season with salt and pepper. Grill for 6-8 minutes, or until the skins blacken and blister. Remove skins from the tomatoes and chilli and roughly chop the lot.
Heat remaining 2 tablespoon olive oil on a large saucepan. Add garlic and cook for 30 seconds. Add grilled vegetables to the pan, stirring well. Pour in vegetable stock, add bay leaves and chipotle. Bring to the boil and simmer 5 minutes. Add corn kernels and tomato paste and cook for a further 10 minutes. Remove from the heat, compost bay leaves, then using a stick blender blend the soup a little, making sure you leave some of the soup chunky and corn kernels whole. Adjust seasoning and serve.
Inspired by a recipe in Gourmet Traveller.