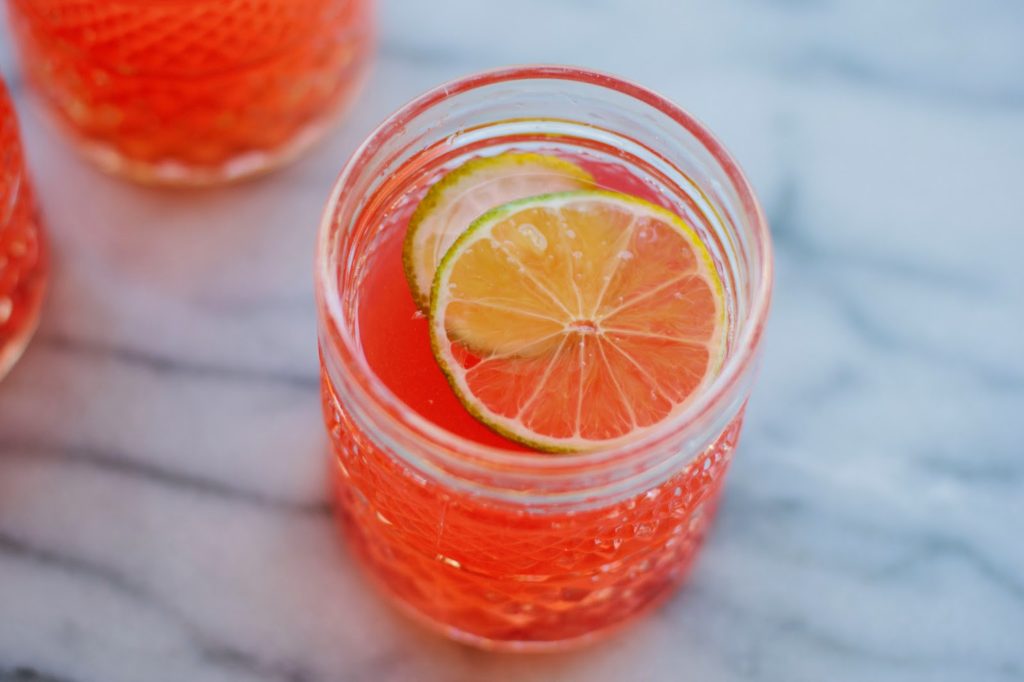 Growing up my mother cooked homegrown rhubarb in her little iron pot, often with slices of apple, but sometimes by itself. I didn't like the stuff, at all. To me it was just all string and mush. As I've gotten older my tastes changed and while I do actually like stewed rhubarb nowadays, other cooking methods such as roasting have become my go-to to avoid those lovely stringy bits that I struggled with as a kid. Flicking through my friend Kimberley's stunning cookbook Vibrant Food, it was her recipe for Rhubarb Ginger Fizz that instantly called out to me. The essence of rhubarb is there, along with a good kick of ginger... but the stringy bits are not! My inner child cheered.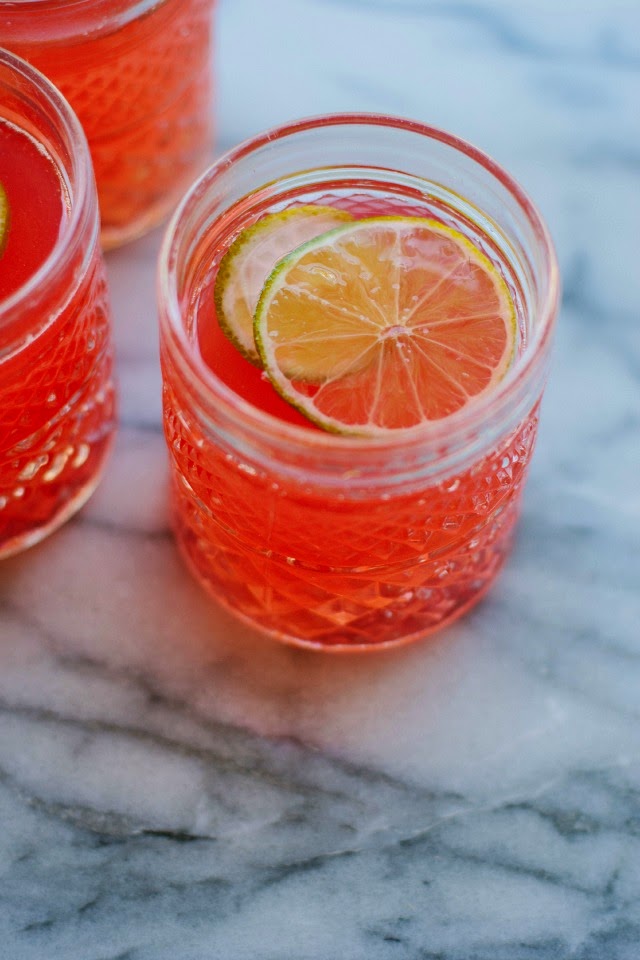 This recipe couldn't be any easier, which is a blessing at this busy time of year. Rhubarb, ginger, water and unrefined sugar are boiled together before the mass is strained out leaving the most beautiful coloured syrup ever. Kimberley spikes hers with gin (and I also think vodka would be a lovely addition if that's your thing), but I made a virgin version with just sparkling water and the lime as there was no way my two kids were going to sit there watching mum and dad sip on cocktails without getting in on the action too... ha! And to be honest (I'm not trying to sound all saint-like here at all), but alcohol just doesn't do it for me like it did pre-children.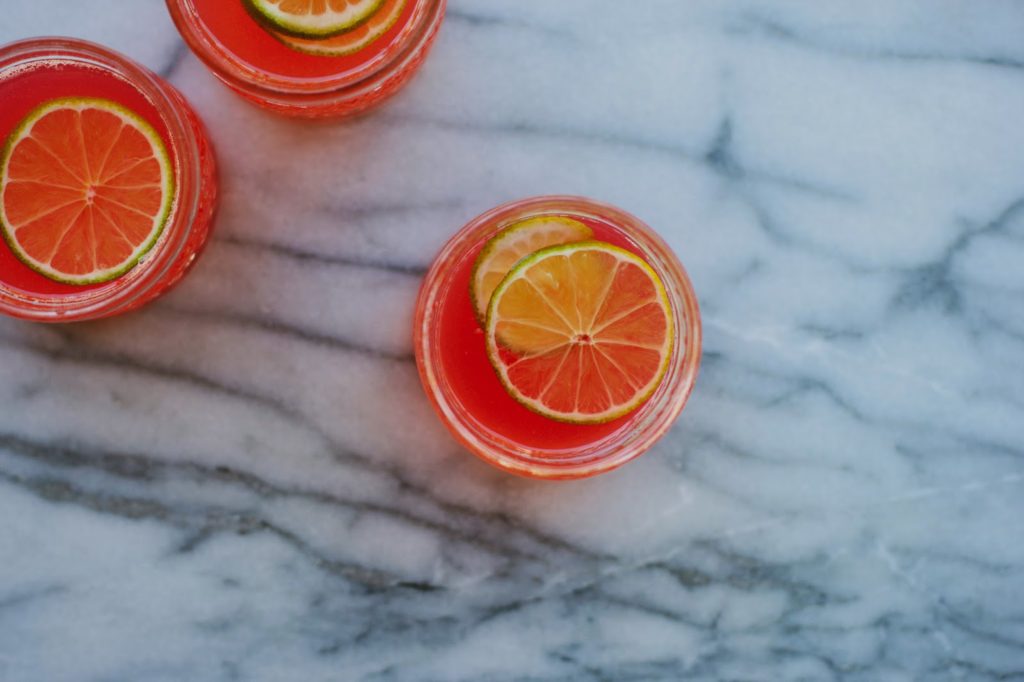 Rhubarb + ginger fizz
Kimberley's recipe also had gin in it, as I don't really drink alcohol much these days I left it out altogether, if you like it by all means add some. I'm thinking a shot or two of vodka would also be a lovely mix.
Serves 4-ish


450g rhubarb, ends trimmed and stalk roughly chopped
55g ginger (about a inch and a half-long piece), sliced
1 1/2 cups water
3/4 cup unrefined raw sugar
3 limes
sparkling or still water, to serve
Combine the rhubarb, ginger, water and sugar in a medium pot. Bring to the boil, reduce heat, partially cover with a lid and simmer for 12-15 minutes, until the rhubarb has collapsed. Remove from the heat and set aside to cool. Strain the mixture through a fine sieve set over a bowl, using a spoon to press down and extract as much liquid as possible. You should end up with just under 2 cups of syrup. Chill in the fridge for at least 2 hours.
Slice one of the limes into thin rounds and set aside. Pour a little syrup into each glass (Kimberley suggests 6 tablespoons per glass), add a good squeeze of lime juice and top up with sparkling or still water, adding ice if desired. Garnish with a slice of lime and serve.
Recipe slightly adapted from Vibrant Food by Kimberley Hasselbrink (Ten Speed Press 2014). I received a copy from Ten Speed, all views are my own, as always.