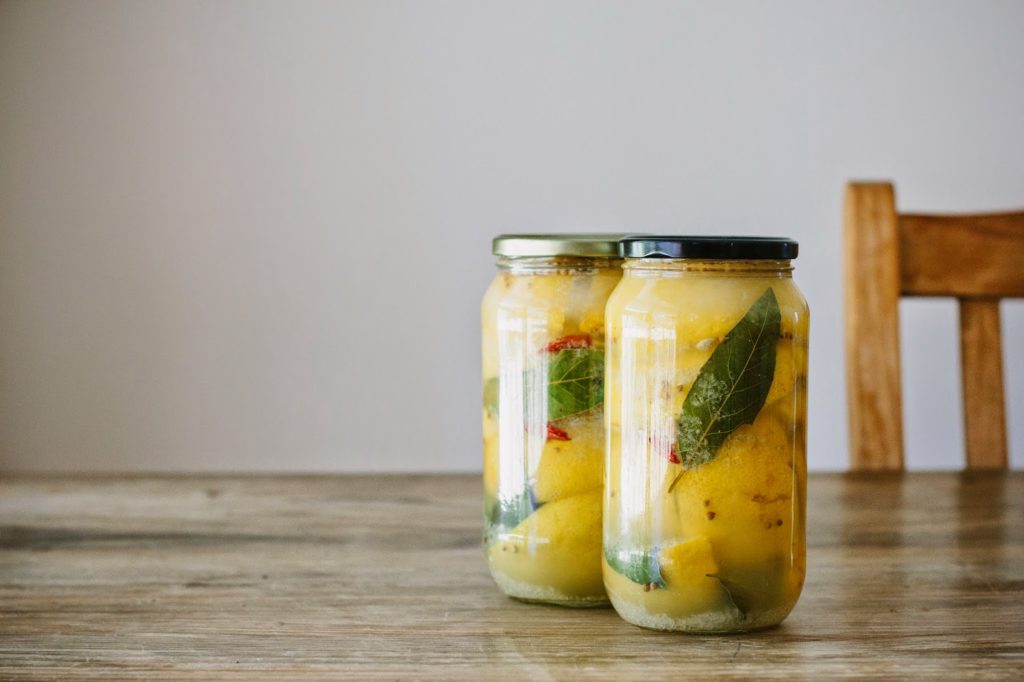 Our lemon tree has gone completely mental this year and every morning over the past month or so, we've been greeted with a bagful of plump, heavy juice bombs which have dropped from the tree overnight. I've been giving away bagfuls left, right and centre, our freezer has been stocked with homemade lemonade popsicles at all times, bags of frozen juice cubes are threatening to take over any remaining space in the freezer and basically everything I've cooked of late has been doused with tangy juice or flavourful zest. I bloody love the stuff.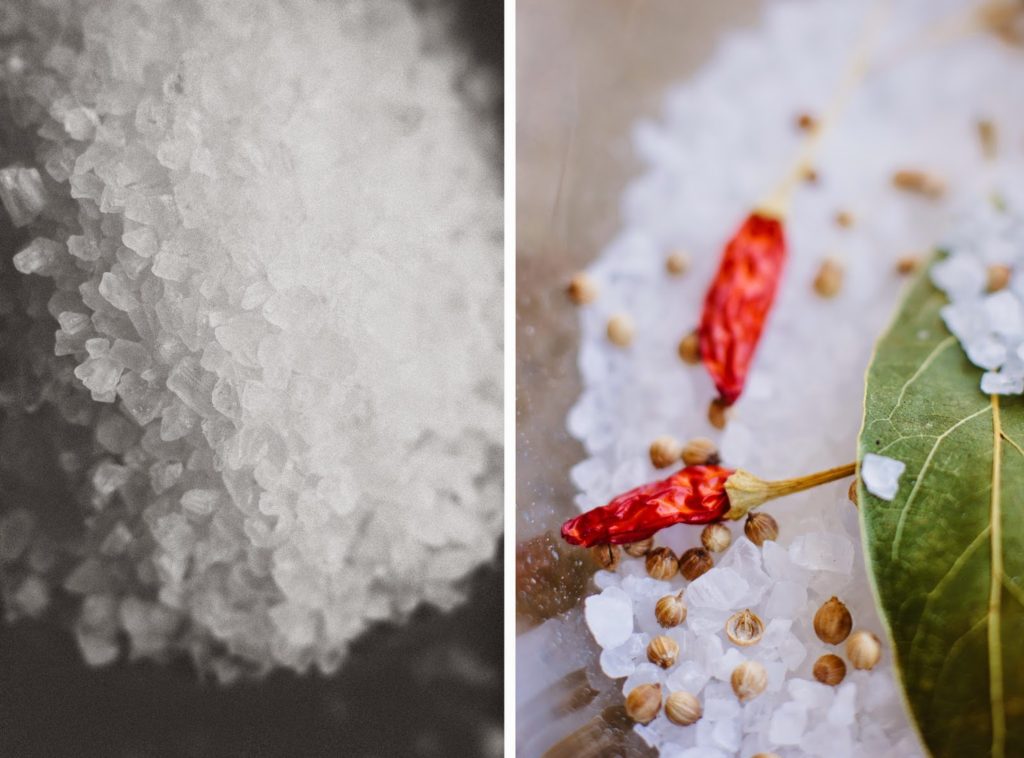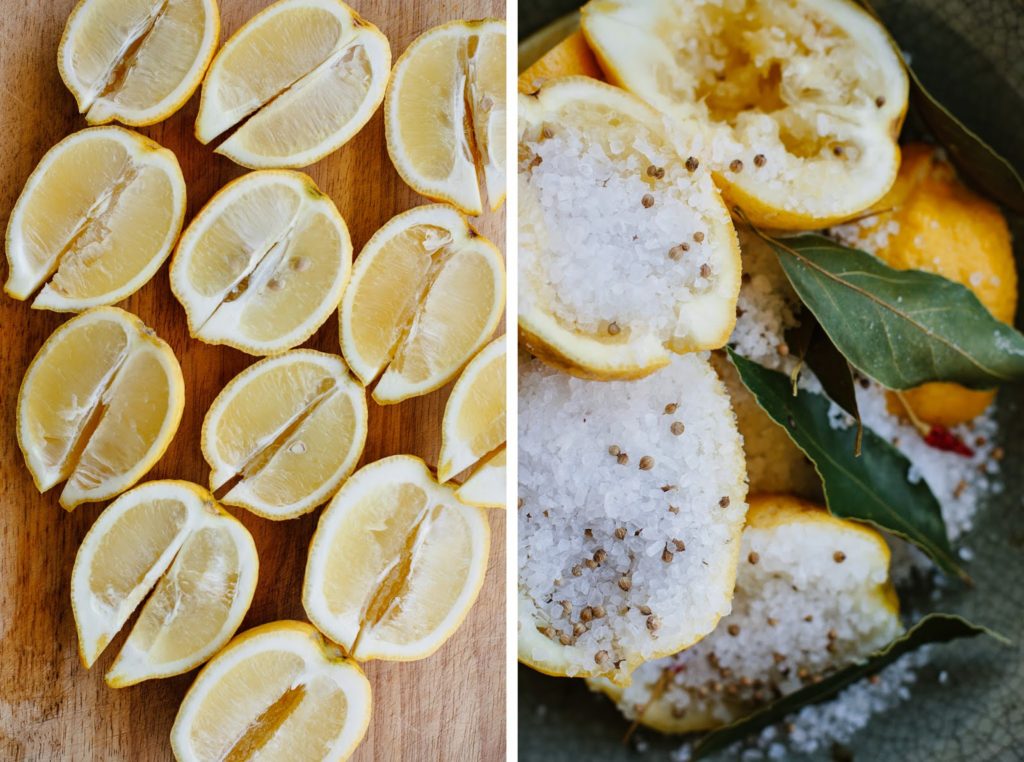 Now that the lemons are starting to thin out and before the long lemon drought of late summer/autumn kicks in I wanted to preserve some of the crop. A little burst of freshness is always much appreciated later in the year and really, they couldn't be any easier to preserve. This is my basic preserved lemon recipe, however you can really go to town on the flavourings if you like. Add in some fennel or caraway seeds for a little something something, crushed dried chillies will give a touch more heat than the whole ones I've used, sticks of cinnamon always goes down a treat and I'm often inclined to add a few bruised cardamom pods or whole black peppercorns to the mix, just because. Not that it's what I had in mind when making these (I'm trying my hardest to ignore the fact that Christmas is just around the corner!), but smaller jars of these would also make great gifts...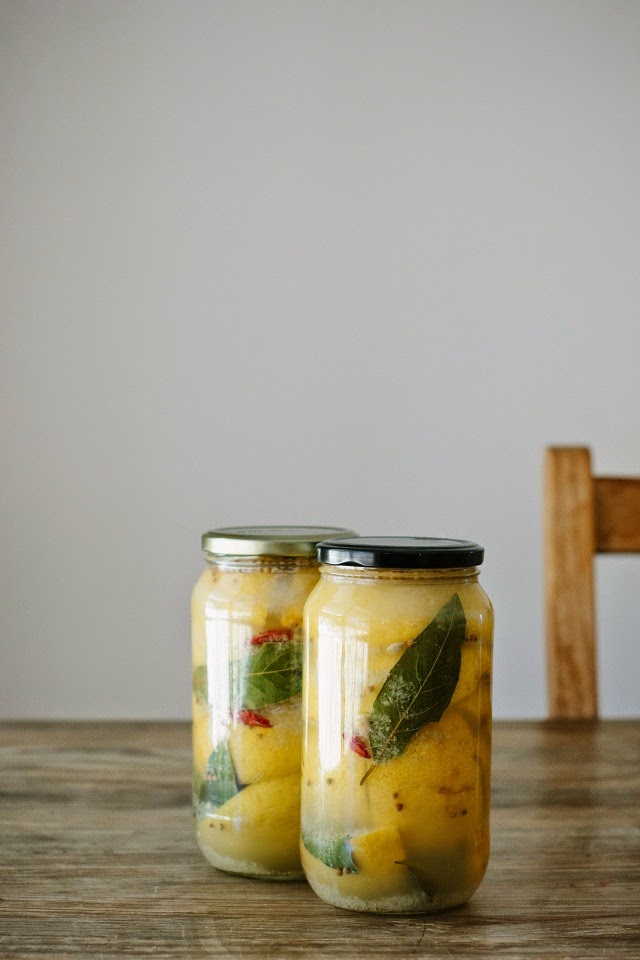 Preserved lemons
I packed these into two large jars (I think they're just under 1 litre capacity), but you could always pack them into 4 smaller jars if preferred. Because it's the skin of the fruit that is eaten, please ensure you use spray-free or organic lemons. Or if you see a laden tree in your neighbourhood, ask the owner if you can take a few! Maybe you could drop a jar of these off to them in return...
Makes 2 large jars


6 large (1.5kg) lemons, preferably organic
500g rock salt
8 bay leaves, fresh if available
3 teaspoon coriander seeds
handful small dried chillies
lemon juice, to cover
Wash lemons and cut each in half lengthwise. Cut each half in half again, lengthwise, making sure that you leave just a little bit intact at the top to hold the quarters together. Roughly squeeze most of the juice out of each lemon half with your hands, collecting the juice in a glass bowl and reserve. Combine salt, bay leaves, coriander seeds and chillies in a large bowl, add squeezed lemon halves and mix well with your hands to evenly distribute the salt.
Pack the lot into sterilised jars*, evenly dividing all the salt and flavourings between the two jars (or more if you are using smaller jars). Pour enough freshly squeezed lemon juice over the lemons to fully cover, you may need to juice a few extra lemons. I often wrap a smaller lid with baking paper and press this into the top of the jar, helping to keep the lemons submerged in liquid, but if your jar is totally full then you may not need to do this. Screw the lid on tightly and place in a dark, cool place for 3 weeks before using. Once opened keep in the fridge. To use, scrape off the flesh and discard, rinse then finely chop the skin. A little goes a long way. I like to use it to flavour things like vegetarian tagines and mayonnaise and it's also lovely added to salad dressings.
* To sterilise jars, wash them well in hot soapy water, rinse and place into a preheated oven at 120C (248F) for 20 minutes. Sterilise lids in boiling water for 5 minutes.