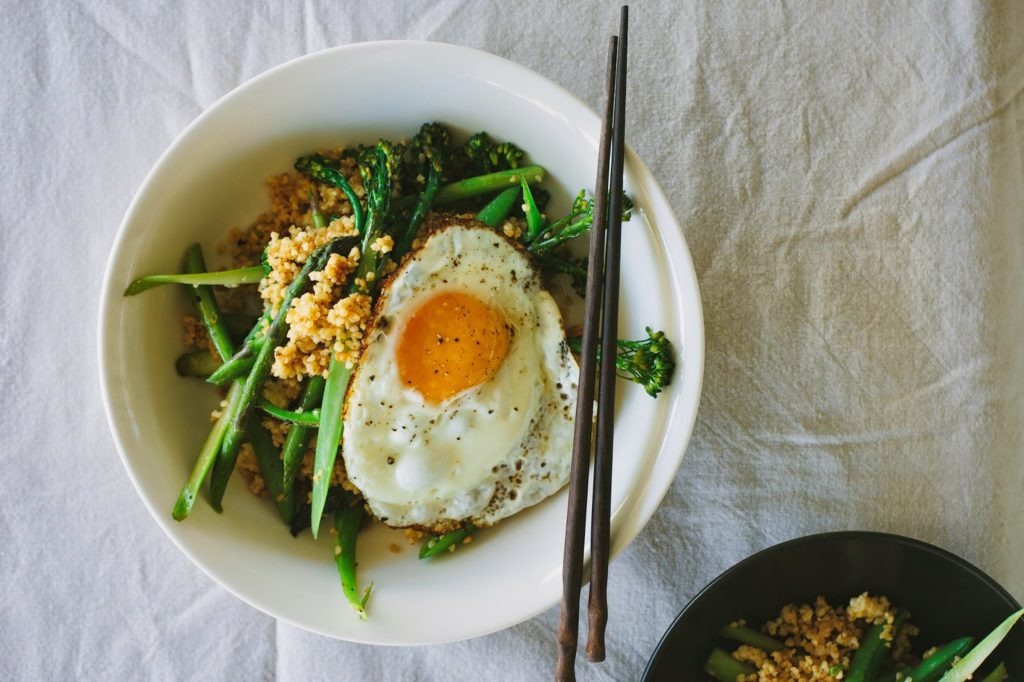 You may have noticed a little theme happening around here lately... and it begins with the letter M. You'll see next month why I'm on a bit of a millet tangent at the moment, but for now lets talk about this beautiful gluten-free grain. If we're getting technical, it's actually a seed, native to Western Africa. Nowadays this nutritious grain is grown and eaten by many cultures throughout Africa, India, Asia and increasingly in the Western world. (Australia grows some really great millet, FYI).
If you own my cookbook, you'll see that millet is something we eat often. From using it as rice and couscous substitutes, to creamy sweet porridge's and flour. After seeing an ayurvedic doctor during her first pregnancy, my mum began eating the millet and linseed porridge we liked to call bird-seed porridge (recipe is in my book). I never liked it all that much until I revisited it again, as an adult and now I eat it most mornings. Since changing our diets to gluten-free over 6 years ago, millet has been a staple in our diets. It's one of those grains that seems to have slipped under the radar of the 'superfood' touters, which is kinda awesome as it means it's still relatively cheap to buy! It's a good source of protein, iron, B vitamins and zinc and has a mild nutty flavour which is easily boosted with simple ingredients.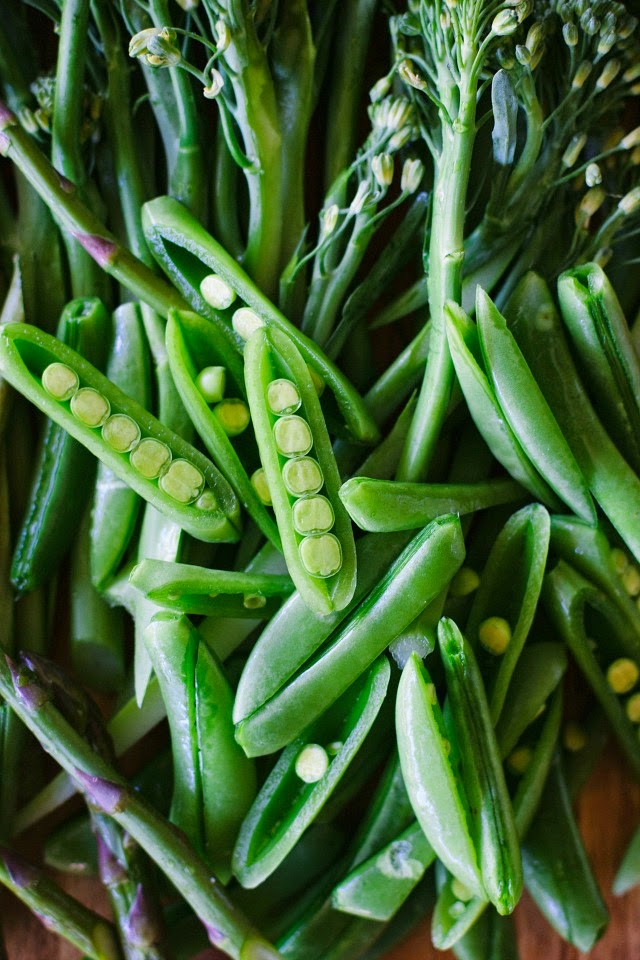 On a plane ride recently I watched an interesting little documentary about a remote village in India who, after years of growing and eating rice, were starting to grow and eat millet again, like they had years ago. It was interesting to hear the woman of the village talk about how much more energy they have since they returned to their traditional diet consisting largely of this nutrient-dense grain. With this in mind I thought I'd share a dish that is usually made with rice, but that is equally as good made with leftover millet! I've used lovely spring vegetables here, but if you are coming into fall in the Northern hemisphere you could easily use sliced mushrooms or even thinly sliced butternut squash instead.
Other millet recipes you might like: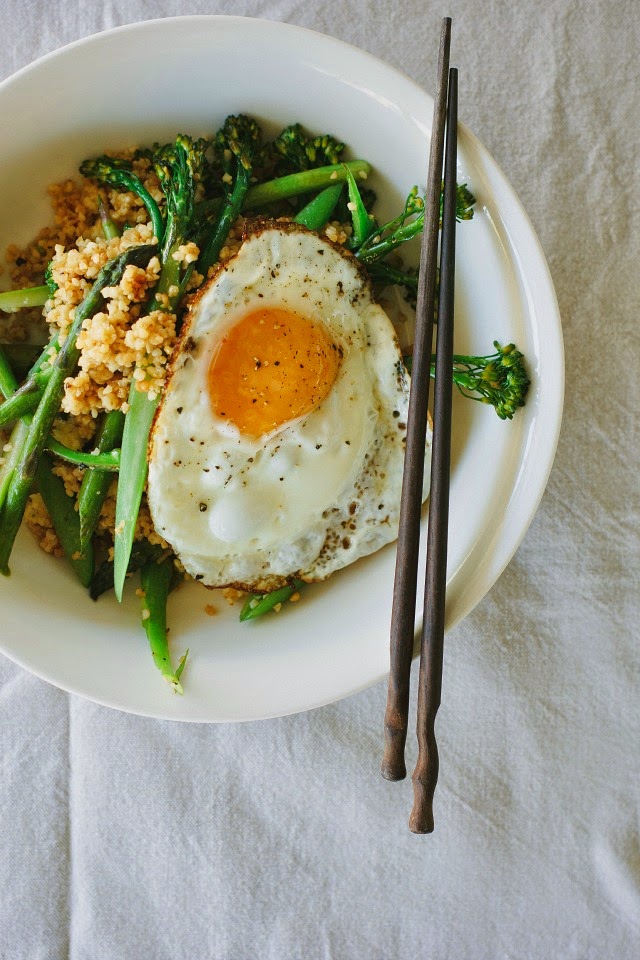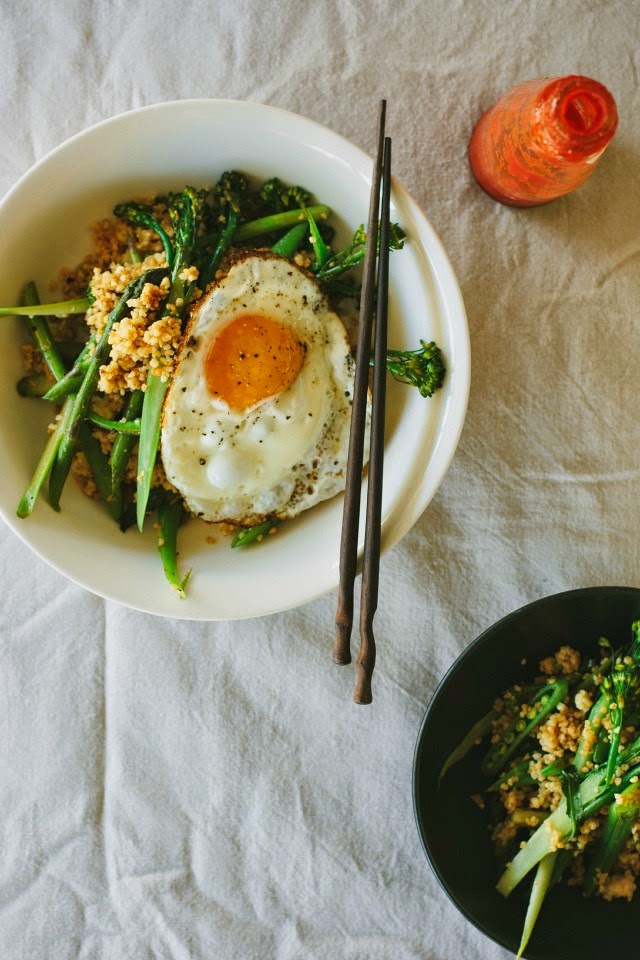 stir-fried millet with ginger, spring veg + fried egg
I've used lovely spring vegetables here, but if you are coming into fall in the Northern hemisphere you could easily use sliced mushrooms, broccoli or even thinly sliced butternut squash instead. For a vegan option, omit the fried egg + replace with some fried tempeh or tofu. I buy Kialla organic hulled millet.
Serves 3-4


3 cups cooked millet, preferably from the night before
2 tablespoons olive or virgin coconut oil
4 cloves garlic, finely chopped
2 teaspoons finely grated ginger
1 bunch broccolini, ends trimmed and each sliced lengthwise in half
1 bunch asparagus, ends trimmed and sliced in half on a diagonal
1 large handful of sugar-snap peas, sliced in half
3 tablespoons gluten-free soy sauce or tamari
1 teaspoon sesame oil
1 teaspoon maple syrup or unrefined raw sugar
freshly ground black pepper
fried egg + hot sauce to serve, optional
Heat a large frying pan over high heat. Add oil, garlic + ginger and stir-fry for 15-20 seconds until fragrant. Add broccolini, asparagus and peas and stir fry 30 seconds. Add cold millet, breaking up any small clumps with your fingers as you do. Stir fry to evenly coat the vegetables. Add soy sauce, sesame oil and maple and give it all another big stir. Season with black pepper. Serve millet topped with a fried egg (or two), or with fried tempeh/tofu for a vegan version... and drizzle with hot sauce, if you like.