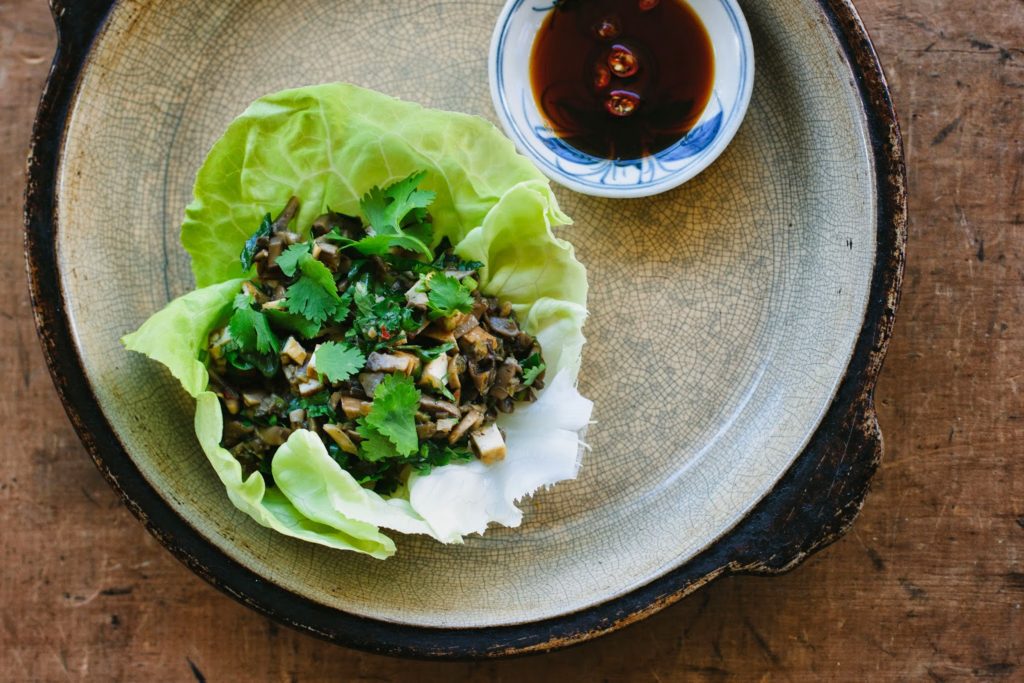 I often get asked where I find inspiration for my recipes and my stock-standard answer is 'everywhere'! Like most food writers I find inspiration all over the place; from childhood memories and travel, to cookbooks, cooking shows and magazines. But more often than not I find what I'm looking for at my local farmers market.
I was recently asked by The Australian Mushroom Association to come up with a recipe for Mother's Day using you guessed it... mushrooms! By the time I'd shut down my computer I already had a few ideas bouncing around in my head, but it wasn't until our weekly trip to our local farmers markets on Saturday that I knew exactly what I would make. There are two mushroom stalls at the markets, one stacked high with boxes of beautiful button and flat mushrooms, while the other is filled with the slightly more exotic varieties of pink oyster, enoki and shiitake. I grabbed a bag each of the button and flats, knowing that these are the two most common varieties available to most and are easy enough to come by. As we carried on to the stall next door, the most beautiful organic butterhead lettuces called out to me and it was there that I decided what I was going to make...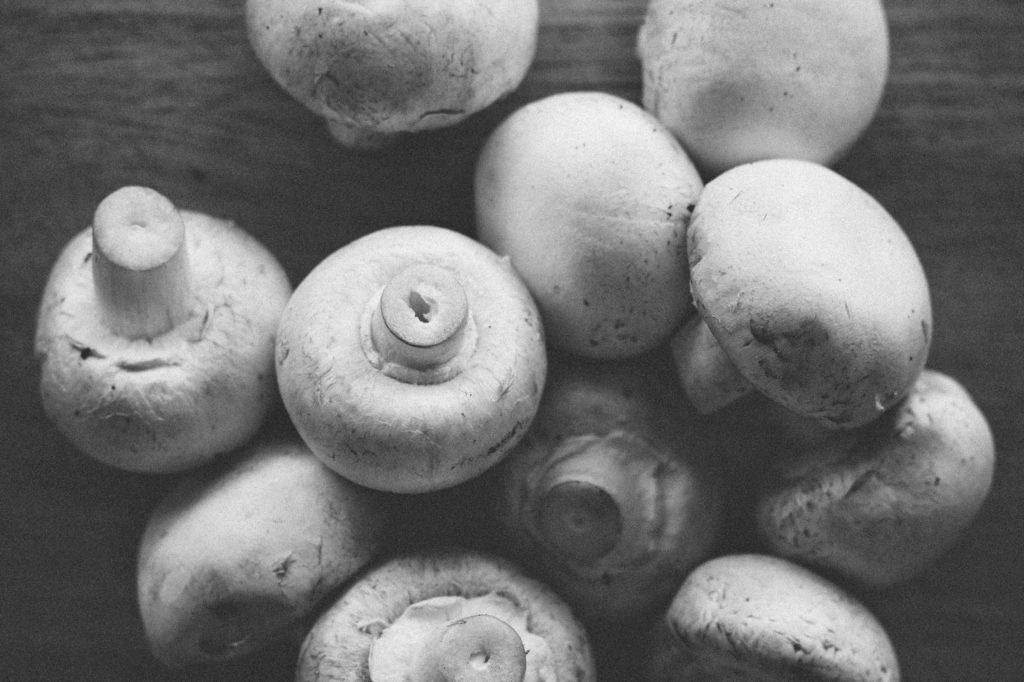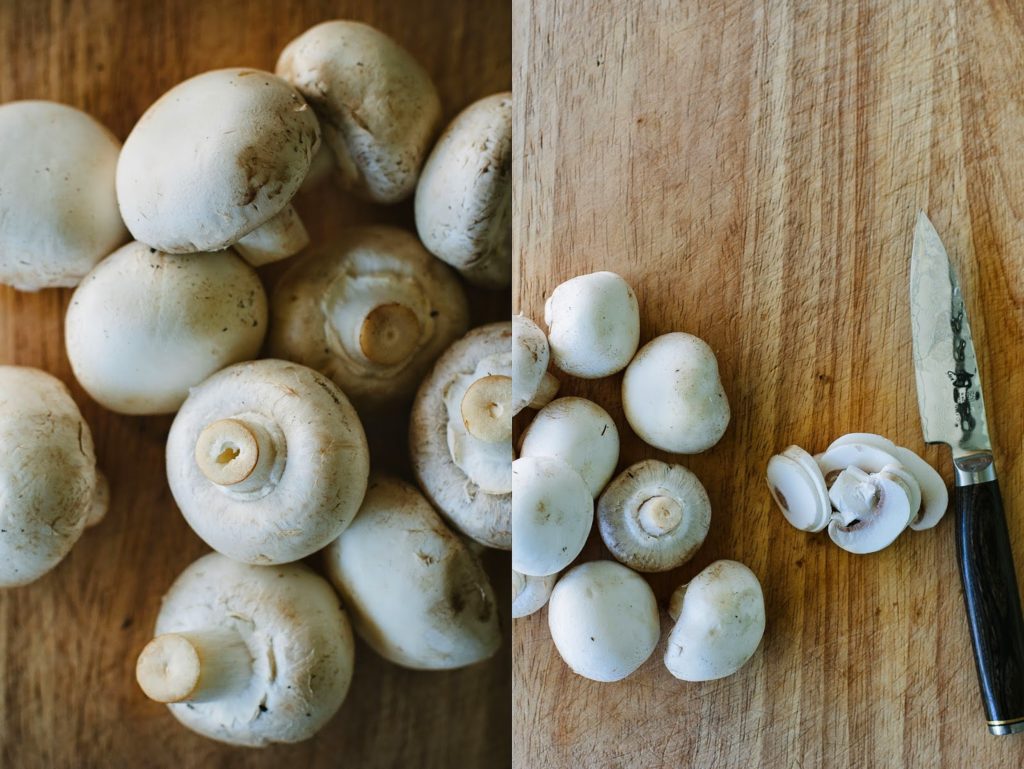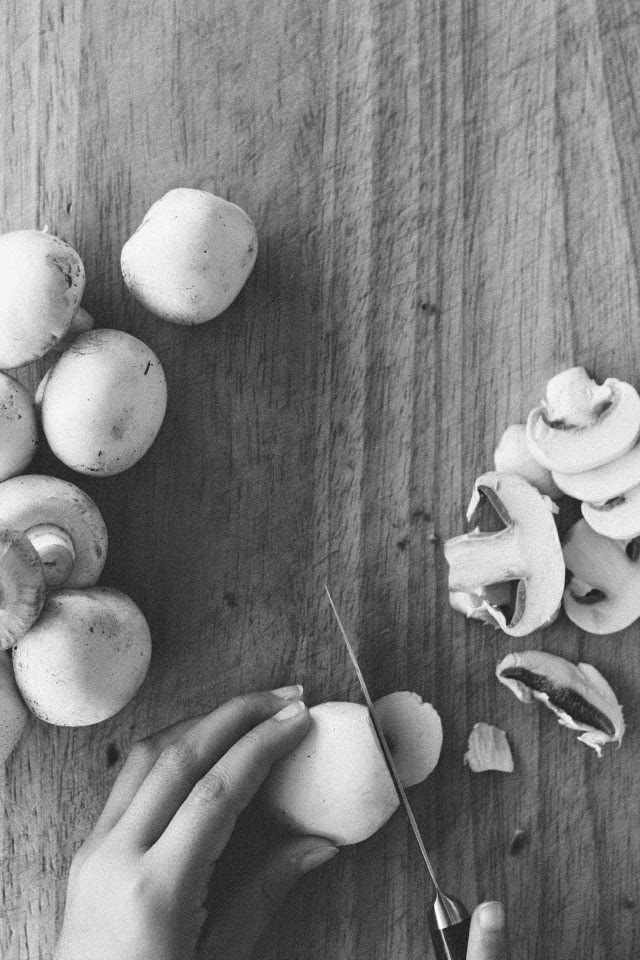 Mushrooms are often touted as 'vegetarian meat' and with good reason too. They provide all sorts of vitamins and minerals which are otherwise quite hard to find in a plant-based diet, such as B Vitamins (B12 and Folate), Vitamin D and minerals such as selenium, phosphorus, copper and potassium.
As many of you may know, I was a relative late-comer to the mushroom party and only really started to love them when I was pregnant with my first child... my body obviously knew what it was up to, and made sure I got a near daily-dose of the good stuff. Nowadays I simply can't get enough. These mustardy mushrooms on toast go down a treat on the weekends, while these lemon thyme mushrooms on buttered quinoa are a winner anytime of the day, if you ask me.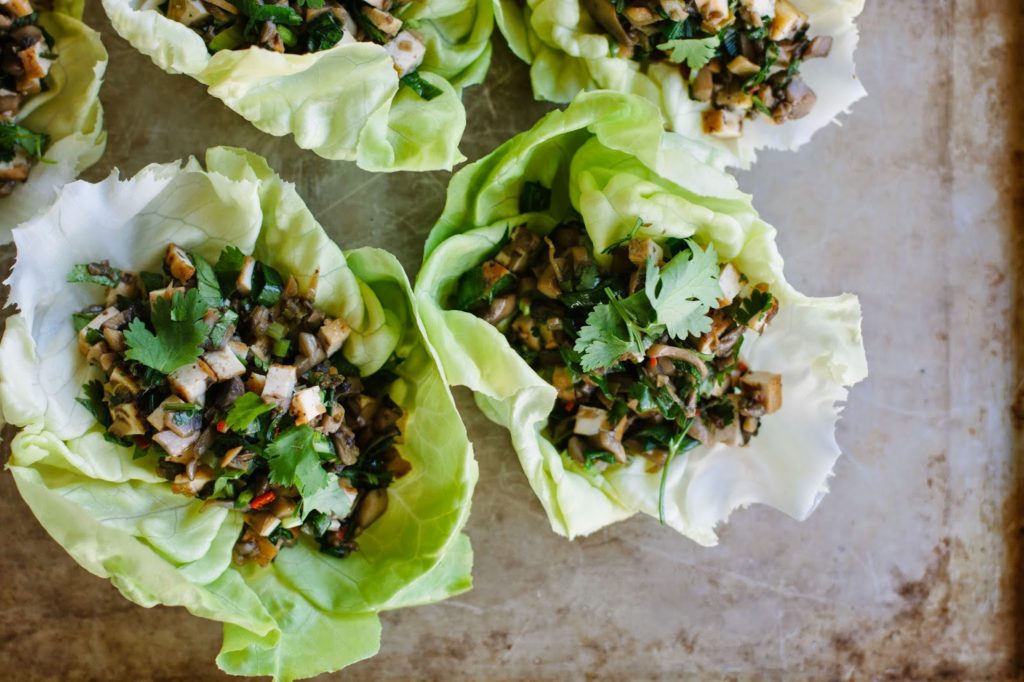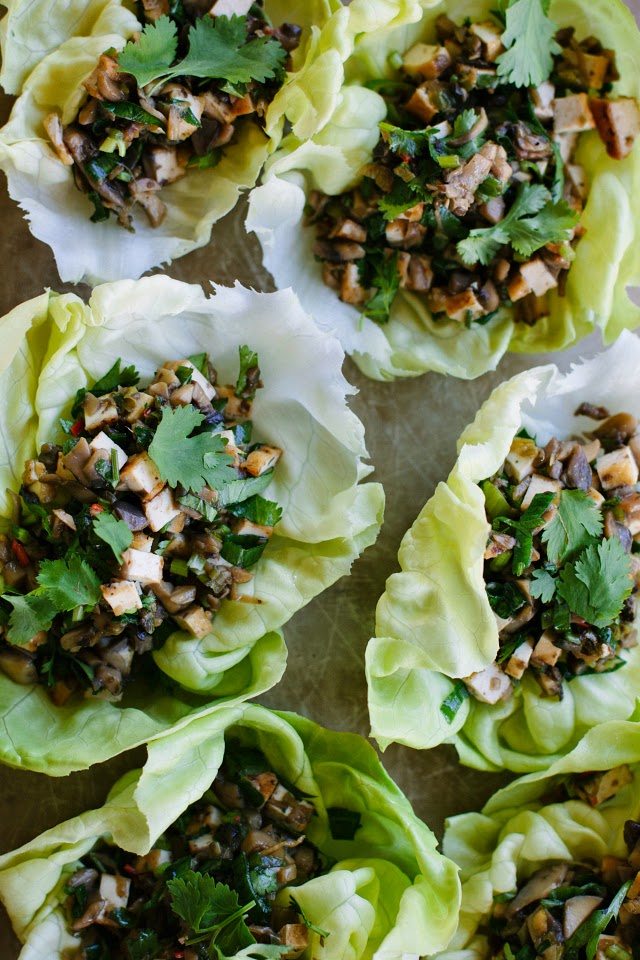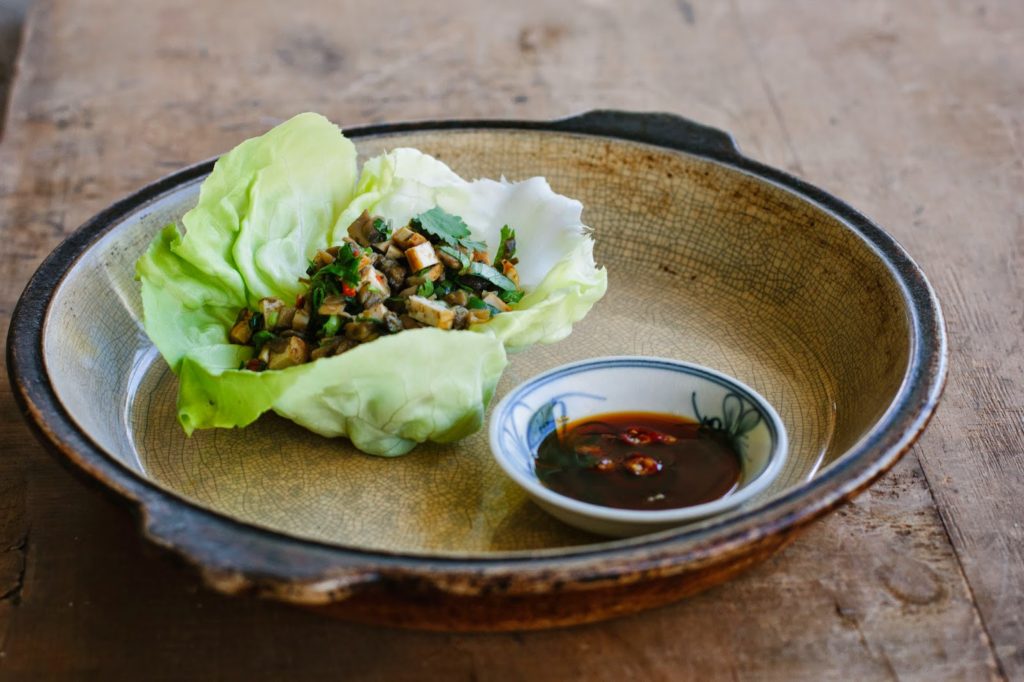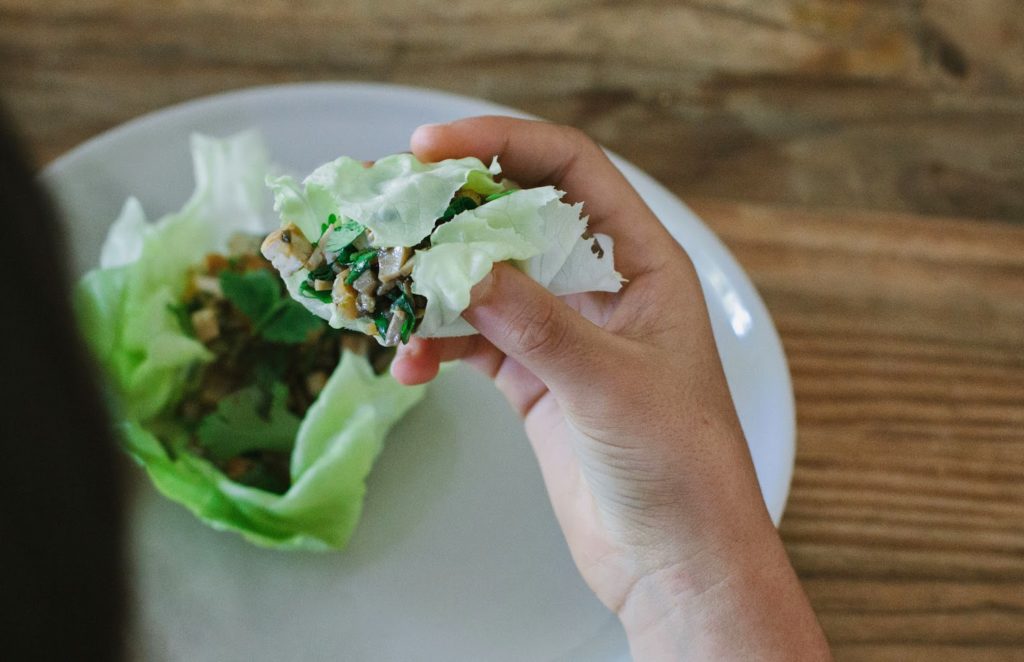 San choy bau (sometimes known as san choi bow), is traditionally made using mince of some sort, but mushrooms make for a lovely vegetarian change, along with a little tofu for added protein and loads of flavoursome ingredients such as garlic, ginger and chilli to keep things exciting. While my version may not be traditional enough to carry the name in the eyes of purists, the flavours are beautiful whatever you 'd like to call this! This makes for a perfect snack or light lunch and I know I'd be pretty damn happy if someone whipped these up for me this Mother's Day!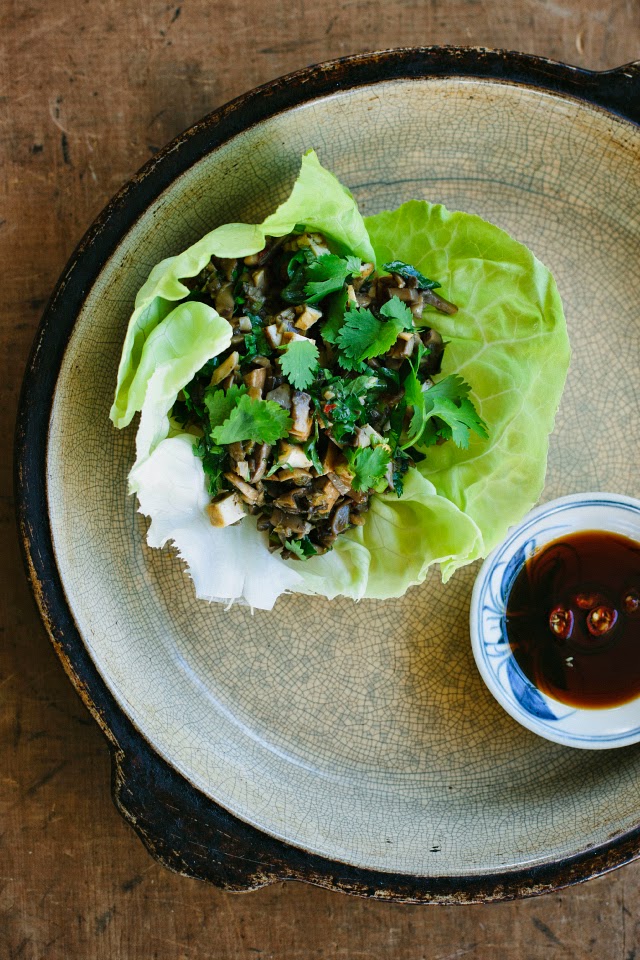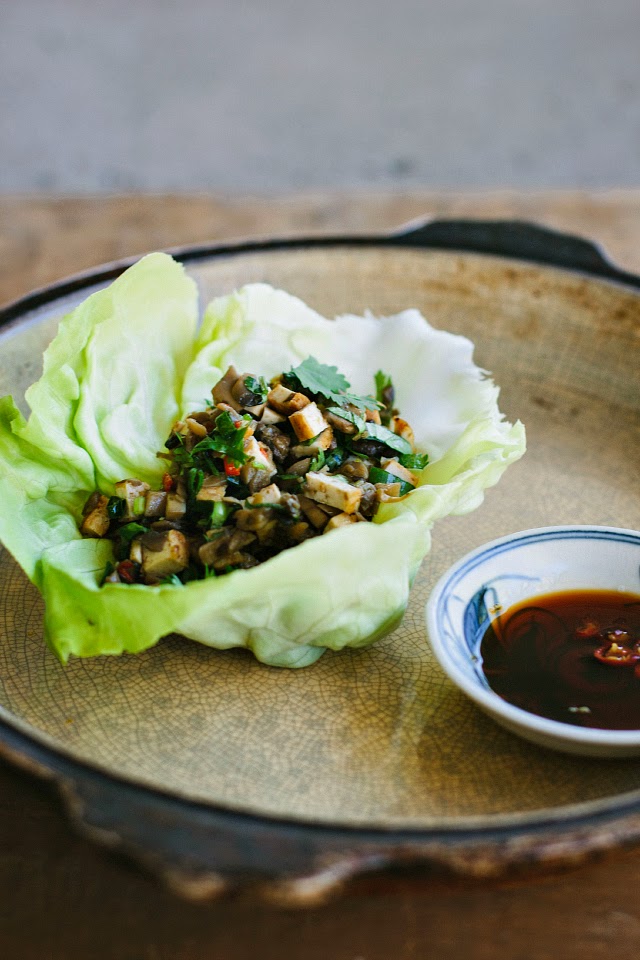 Mushroom + tofu san choy bau
Adding the roots and stems of the coriander (cilantro) plant gives this a somewhat South-East Asian vibe. I don't like wasting all that beautiful flavour, so I just use it up wherever I can even if this may be frowned upon by purists. If you can't find coriander with the roots attached, don't worry. Just finely chop up as much of the stems as you can. Shaoxing is a Chinese cooking wine made from rice. You can find it at Asian grocers for a couple of bucks. If you are coeliac or very sensitive to gluten, please double check labels as some brands contain wheat. If you'd rather be on the safe side, a dash of dry sherry gives a similar flavour to shaoxing and can be used here instead. I used butterhead lettuce, but crisp iceberg is perfect too. If you don't want to add tofu to the mix, use an extra handful or two of button mushrooms.
Serves 2-4 as an entree or light meal (to be honest though, I could eat this all by myself!)
500g button mushrooms
2-3 tablespoons olive oil
3 cloves garlic, crushed
3 spring onions (scallions), thinly sliced, white + green parts kept separate
1 tablespoon finely grated ginger
1 long red chilli, de-seeded and finely chopped
the finely chopped stems and roots of 1 coriander (cilantro) plant (reserve leaves to garnish)
1 tablespoon shaoxing cooking wine (or dry sherry* see headnotes)
1 tablespoon gluten-free soy sauce or tamari
1/2 teaspoon sesame oil
a good pinch unrefined raw sugar
Ground white pepper, to taste
3-4 slices pan-fried firm tofu, finely diced
lettuce leaves and coriander (cilantro) leaves, to serve
Wipe the mushrooms clean with a damp cloth, if dirty. Slice them thinly then roughly chop into small pieces. Heat a large frying pan over medium-high heat. Add oil, garlic, spring onions, ginger, chilli and coriander stems/roots and stir-fry 20-30 seconds, or until fragrant. Add mushrooms and cook, whilst stirring for 5-6 minutes. The mushroom juices will come out, so continue cooking until the pan is relatively dry and the juices evaporated. Add shaoxing, soy sauce, sesame oil, sugar and pepper and cook briefly until the liquid has evaporated. Remove from the heat and stir through the finely diced tofu. Cool mixture for about 5 minutes before serving spoonful's in lettuce cups, topped with extra coriander (cilantro) leaves.
This post was sponsored by Australian Mushroom Growers Association. I love mushrooms and I love encouraging people to eat real food made using local seasonal ingredients, so agreeing to do this post was a no-brainer. Eat more 'shrooms people! (All views are my own, naturally).




(function(i,s,o,g,r,a,m){i['GoogleAnalyticsObject']=r;i[r]=i[r]||function(){
(i[r].q=i[r].q||[]).push(arguments)},i[r].l=1*new Date();a=s.createElement(o),
m=s.getElementsByTagName(o)[0];a.async=1;a.src=g;m.parentNode.insertBefore(a,m)
})(window,document,'script','//www.google-analytics.com/analytics.js','ga');
ga('create', 'UA-51186848-1', 'mydarlinglemonthyme.com');
ga('send', 'pageview');