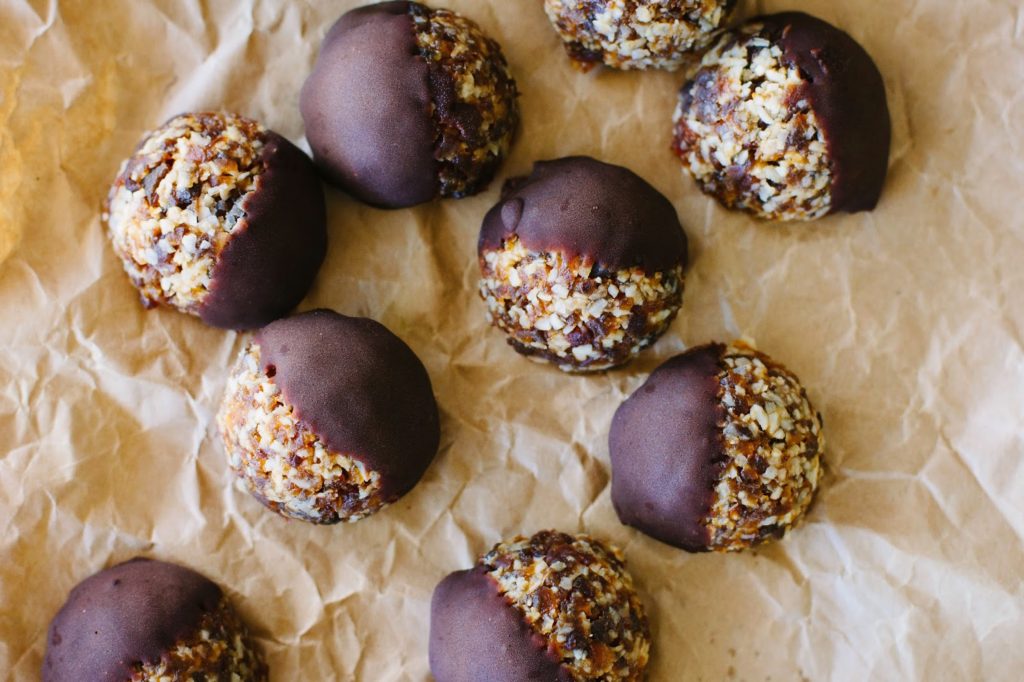 Last night I stayed up late, watching some crap on telly to stop me from checking my emails every two seconds. At around 11pm I gave up and went to bed, hoping the morning would bring the news I'd been hoping for. A little over an hour later I was awoken by Kye wanting a drink of water. As I grabbed his drink bottle from the fridge I had a quick check of my emails. Two minutes before, the email had come through. If it wasn't pitch black and nearly 1am in the morning, I would have screamed the house down (no joke!). But I didn't want to wake the kids. I briefly thought about just shutting down my phone, going back to bed and coming back to it in the morning... but really who could do that when they'd just been told they'd won the Reader's Choice in the Best Original Recipes category of the Saveur Best Food Blog Awards?!!!
With the disappointment of missing out on the big award at last years Kidspot awards fresh in my mind, I had been trying my hardest not to get my hopes up too much. Although deep down, who am I kidding, I wanted this so bad! I'm absolutely humbled, gob-smacked and extremely thankful to each and every one of you who took the time to vote and make this possible! I can't thank you all enough. I'll be attending the awards at the end of next month, in Las Vegas, USA as a result of this win (!!) and I can barely contain my excitement at the thought of meeting so many of my favourite blogger friends in person, including my pals Sarah, Ashlae, Molly, Laura, Emma, Izy, Jeanine, Beth (hopefully even more finalist too!). Also the biggest congrats to my girl Sarah B! I'm gutted she won't be able to attend the awards, but stoked her manager (and my lovely friend), Samantha will be there to celebrate with me.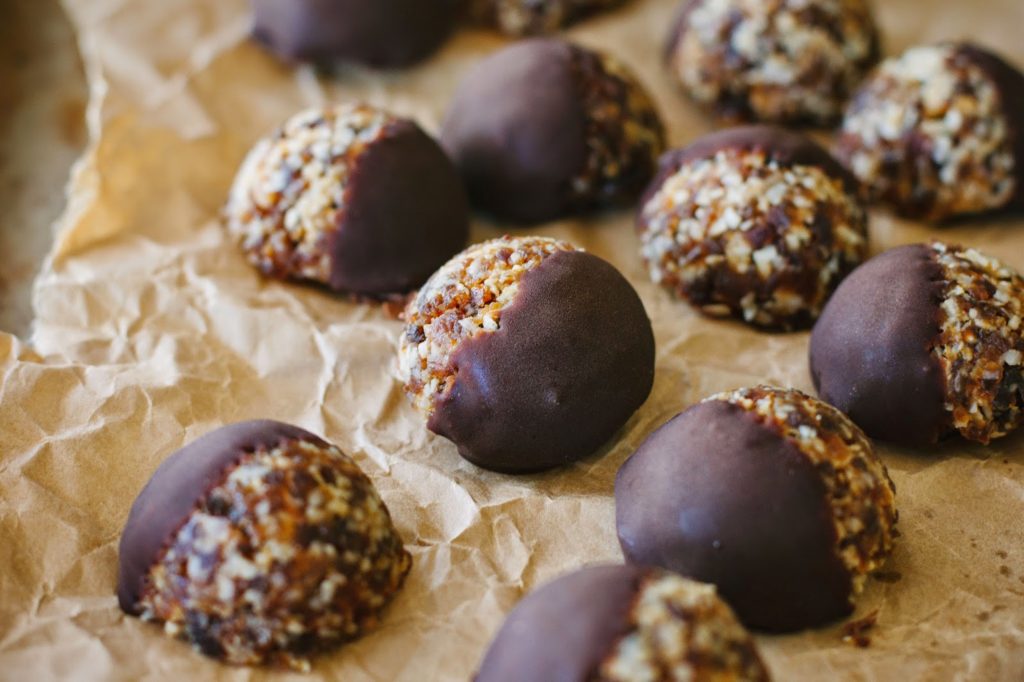 To celebrate all this amazing news, I've got 5 copies of my book to giveaway to some lucky New Zealand/Australian readers, thanks to my wonderful publisher Harper Collins. (Sorry international friends, I'll hopefully be able to do a worldwide giveaway later in the year when it's available in the States!). To be in the draw, simply leave a comment below telling me your favourite My Darling Lemon Thyme recipe (from the book or blog) and I'll draw 5 names on Friday 18th April, using Random.org. I'll accept anonymous entries, but please leave your email address in the comment so I can contact you if you're a winner!
This competition has now closed. See the names of the five lucky winners in the comments below. Thanks to everyone who entered! xx
Also a special note for my NZ readers. We have a limited number of signed copies of my book available for those people who are unable to attend my Auckland or Raglan launch, which I will sign and post out when I'm in NZ next week. To pre-order these please ring Soul Shoes on 07-8258765 with your credit card details handy.

New Zealand book launch dates to remember:
*Auckland launch at Cook the Books in Grey Lynn, Thursday 24th April 6pm. For full details and instructions on how to purchase tickets please click here.
* Raglan book signing at The Herbal Dispensary, Saturday 26th April from 3-5pm. I will speak briefly at 3.30pm or feel free to just pop in and say hi and grab your signed copy! Click here for full details and to RSVP.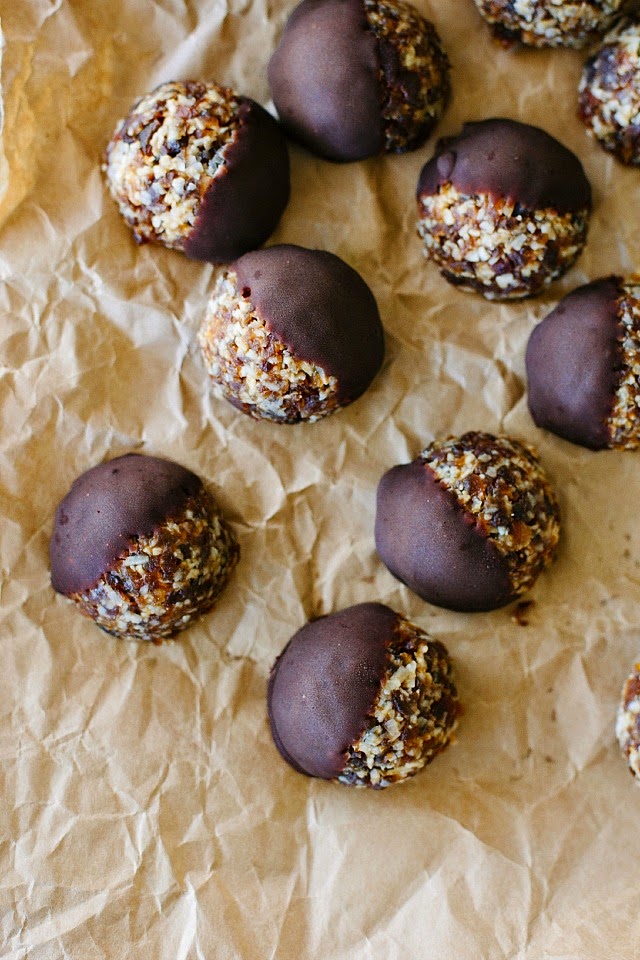 Raw apricot, dark chocolate + coconut bites
These little bites are the perfect no-guilt easter treat! Sweet, but not sickly so and full to the brim with nourishing ingredients. Do your best to try and find organic unsulfured apricots here. They aren't lovely and orange like you may be used to, but the flavour is amazing and the less preservatives we eat the better, I say.
Makes about a dozen bites.


1 1/2 cups unsulfured dried apricots
1 cup shredded coconut
1 tablespoon orange zest
1 tablespoon virgin coconut oil, melted if solid
raw chocolate
3 tablespoons virgin coconut oil, melted if solid
3 tablespoons raw cacao powder (or regular cocoa)
2 tablespoons pure maple or coconut syrup
pinch fine sea salt
Place apricots, coconut, zest and coconut oil into a small food processor and pulse until a rough paste forms. Shape mixture into balls/cookie shapes or do as I do by oiling a tablespoon measuring spoon and using this to shape the mixture into little mounds. Place 'bites' onto a tray and pop in the freezer for 10-15 minutes to firm up.
Combine raw chocolate ingredients in a small bowl until smooth. Remove bites from the freezer and one at a time, quickly dip half into the raw chocolate mixture. It will set instantly. Eat straight away or store in the fridge or freezer in a airtight container.