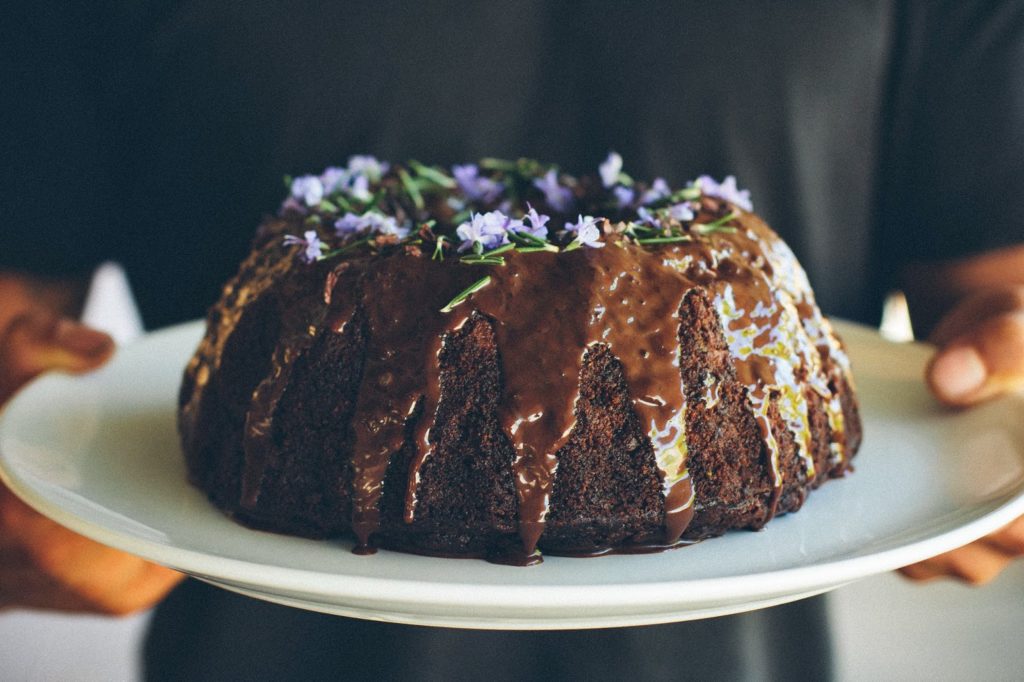 We were sitting at the dinner table the other night when Kye started talking and asking questions about same sex couples. He was very cute and I could see his little brain ticking over it all. 'Some families have two Mums, don't they?'. ' Yep.' 'Some families have two Dad's don't they?' 'Yep.' It was after this last statement that Ada piped up 'If there were two Dad's, would they know how to cook, mum?' (I giggled at this one. Their Dad doesn't cook a whole lot, so I can see why she was concerned!). I was starting to reply 'I'm sure they would...' when Kye butt in with the line of the night. 'Or some famous lady called Emma could teach them how to cook!'. I laughed out loud. He was dead serious. It wasn't what he said that got me thinking, it was the words he had chosen that stuck...
I had my Perth book launch the other night (I'll share some pics soon) and it all went so much better than I ever would have dreamt! The sleepless nights I'd had leading up to the event were really not called for, it was a lovely casual night filled with loads of laughs and it turns out I'm not as terrified of talking in front of 80+ people as I had once thought. It was really, really lovely meeting all the new faces, but it was quite a shock to hear that some of them were star-struck meeting me. As cute and as flattering as it was, really, seriously, I'm not famous! I'm just me. I'm that same slightly awkward and outspoken girl that I've always been, who talks too much when nervous and pulls really silly faces way too often. I stress out when the kids fight and as much as I love cooking, I still loath thinking about what to cook for dinner, every night of the week. Right now I'm sitting here in my gym clothes, hours after I returned home in need of a shower, the dishes still need doing and the pile of clothes that needs washing is getting way out of hand. I'm real sorry, but nope, nothing famous about me here.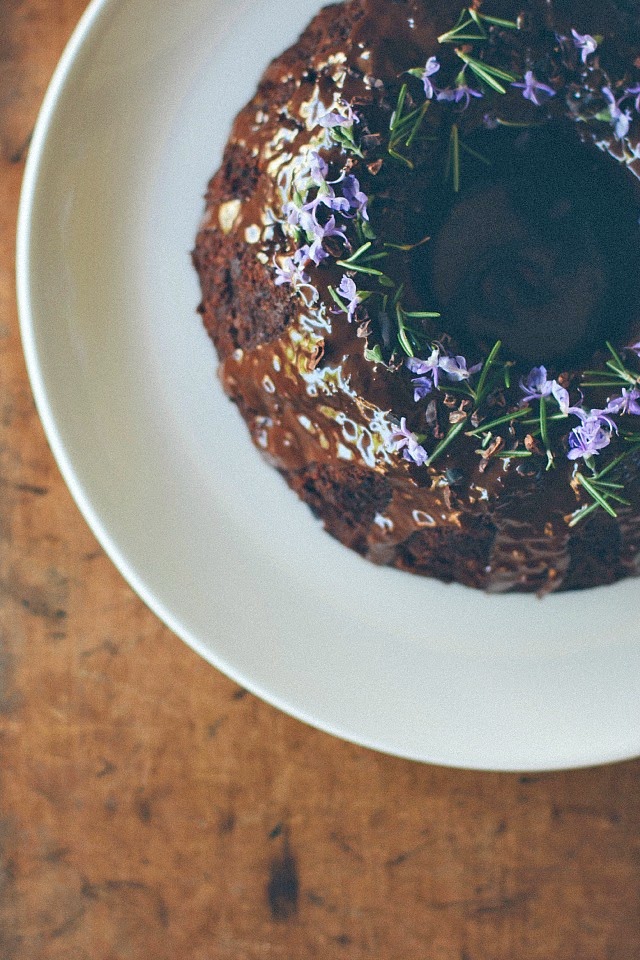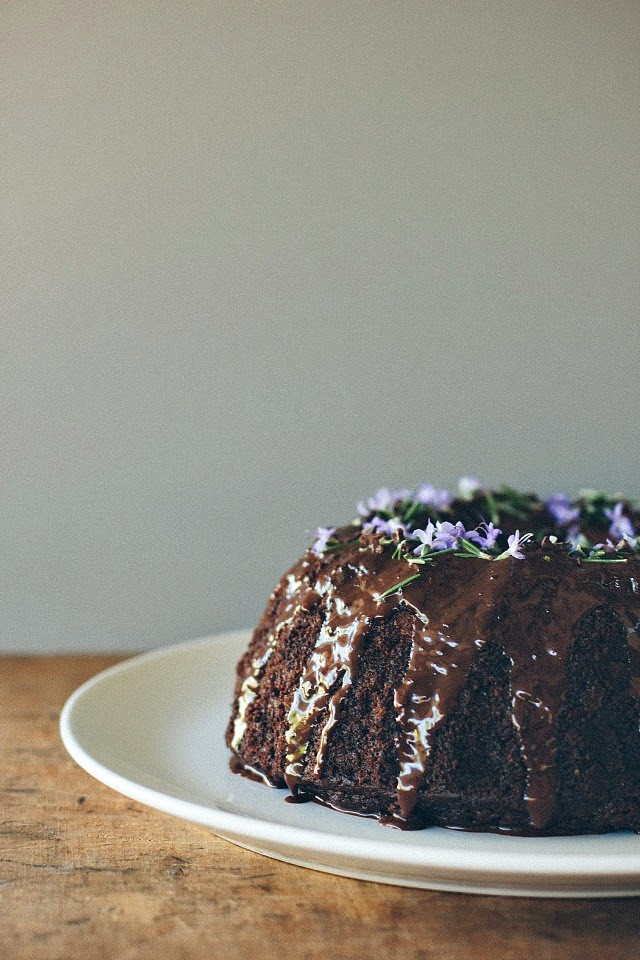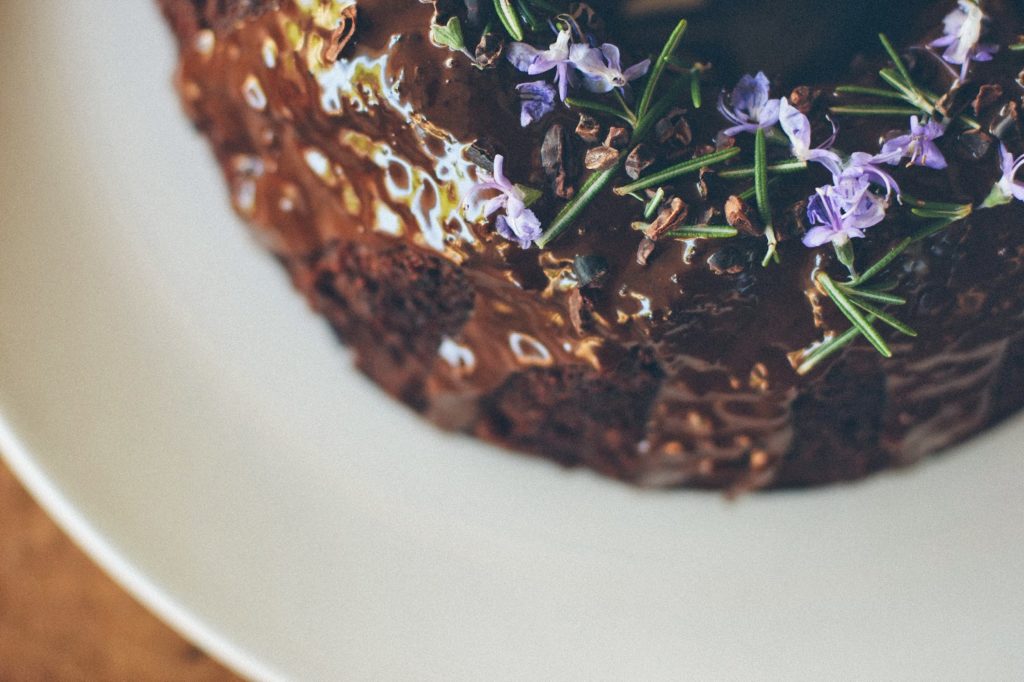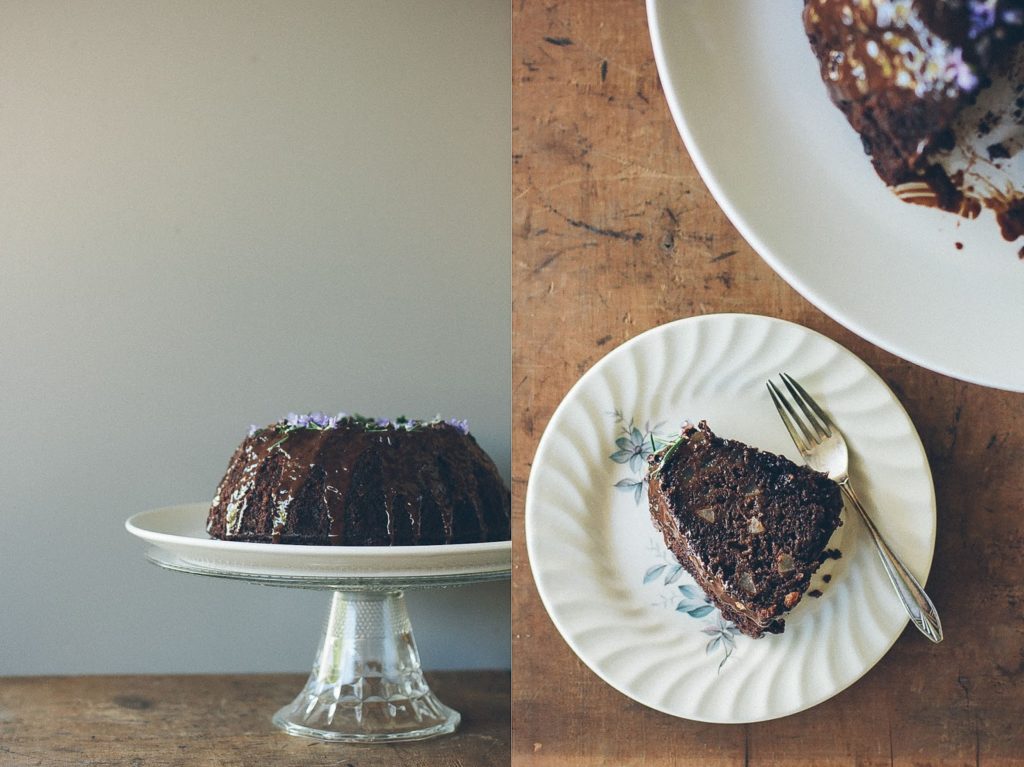 Kye's comment got me thinking a lot about this whole 'famous' palaver. Being famous is something that so many people aspire to be. But why? And really what does famous mean? I know there are people in this world who would make me freak out if I ever got to meet them, people who I adore and would have to try my hardest to remain 'cool, calm and collected' around. But at the end of the day, aren't we all just people doing the best that we can do to live a life we love?
This leads perfectly into my next bit of news. I did mentioned my exciting news briefly in my last favourites post, but as I know a bunch of you only come here for the recipe posts, I thought I'd share it again once more before the voting closes! I'm extremely honoured, flattered and straight-up stoked to be a finalist in the Saveur Best Food Blog Awards in the Best Original Recipes category! (This makes me very happy, but not famous!). This is the second time I've been a finalist, but unlike the last time when I was a teeny tiny newbie blogger up against three of the biggest names in the blogging world, this time around I feel like I have as much chance as any other finalist (some of whom are people I love and adore, and yes would probably even go so far as to call famous, in my eyes! Ha!). It would mean the world to me to win these awards, mostly because if I did win I would get to fly to the States to attend the awards, getting to meet so many of the bloggers who I call famous! Talk about being contradicting right?! Ha!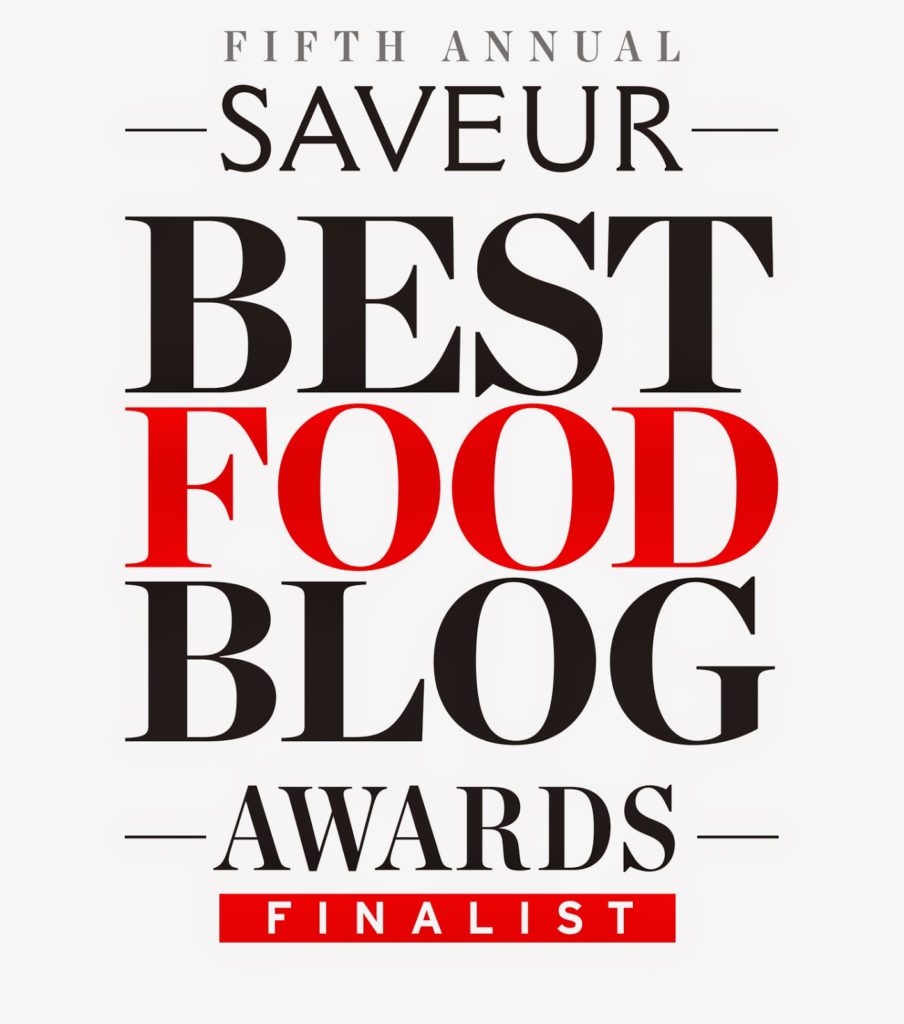 If you enjoy stopping by here I would really, really love and appreciate your votes! You can vote by clicking here. The Best Original Recipe category is the 10th category down the list and I am number 3 within that list (with the stuffed eggplant photo). Saveur does require you to do a quick little sign up to cast your vote (you just need a email address, user name and password), this stops multiple votes (but psst, you can sign up once for every email address for those of you with more than one!) and it only takes about two seconds to do. They won't spam you or anything and you can opt out of their newsletter if that's not your kinda thing.
Voting closes in just a few days on Wednesday 9th April (USA time), so please get in quick and tell all your mates to do so as well! The blog with the most votes wins!
Thanks a bunch
Much love
xx Emm
* For anyone that's tried to vote and had issues, this note will help.
* I'm having a book launch in Auckland at Cook the Books in Grey Lynn on Thursday the 24th April from 6pm onwards. To find out all the details and info on how to get tickets click here.
* Raglan (NZ) friends and anyone who would love a day trip, I'm having a little launch/signing on the 26th April at The Herbal Dispensary, Raglan. Click here for full details.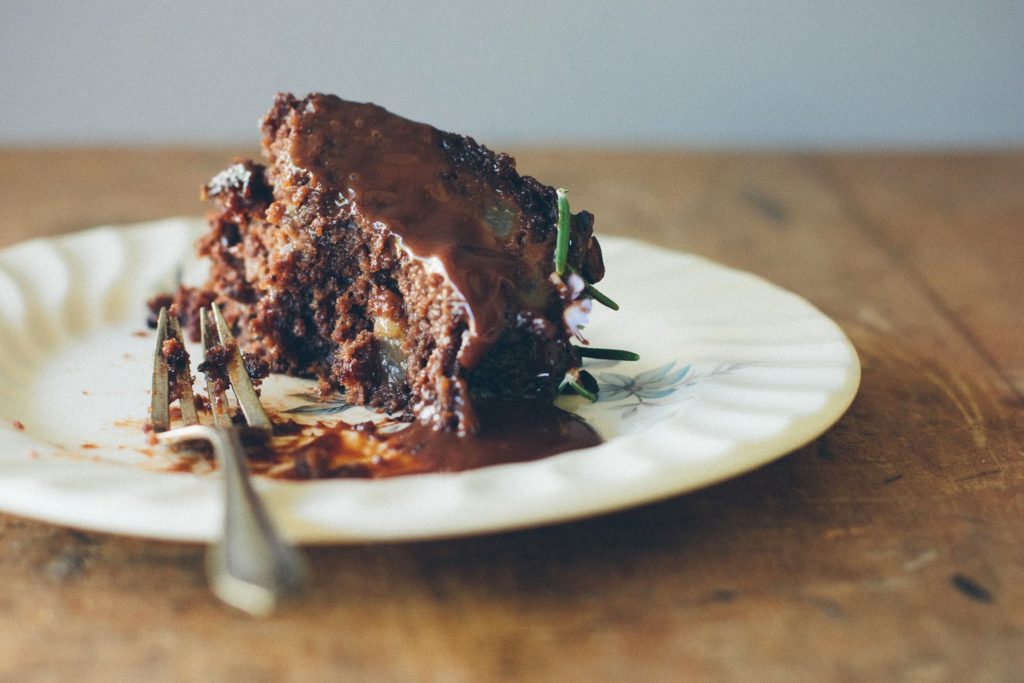 Dark chocolate, pear + rosemary cake
Make sure the pears you use are ripe but firm, you don't want to use really ripe juicy pears here or they will add too much moisture. I used Brookfarm macadamia nut oil, a light flavoured olive oil would also work. I used Whittaker's dark chocolate in the cake and icing. I use Coles brand brown rice flour, which is the finest brown rice flour I've come across here in Australia. I cooked my cake in a bundt cake tin, but I don't reccomend it! This cake is really lovely and soft (almost pudding-like), so best to stop trying to be a fancy pants and just go with a regular round cake tin! (Note to self). What we call potato flour here in Australia and NZ, is actually known everywhere else in the world as potato starch. For the sake of clarity, I've labelled it as potato starch below.
Serves 10 or more


3/4 cup (105g) fine brown rice flour
3/4 cup (120g) potato starch* see headnotes
1/4 cup (25g) cocoa powder
1 teaspoon baking soda (bicarbonate of soda)
1 cup (200g) unrefined raw sugar
1/4 cup (25g) ground linseed's (flaxseeds)
1/2 cup (80g) roughly chopped dark chocolate
1 tablespoon finely chopped rosemary leaves
a good pinch fine sea salt
3 large ripe but firm pears, peeled
3 large free-range eggs
1 cup (250ml) oil (I used macadamia oil, see headnotes)
1 teaspoon vanilla extract
Chocolate coconut ganache to ice (I added a touch more coconut milk this time round to make a thinner ganache), rosemary flowers/leaves and cacao nibs to decorate, optional
Pre-heat oven to 180C. Grease a 23cm cake tin, and line the bottom if using a large round tin.
Sieve flours, cocoa and baking soda into a large bowl. Stir in sugar, ground linseed's, chopped chocolate, rosemary and salt. Grate two of the pears and finely chop the other. Add the chopped pear to the dry ingredients and mix well to coat the pear pieces. Place the grated pear into another bowl and mix in eggs, oil and vanilla. Combine the wet and dry ingredients and pour into the prepared cake tin. Bake for 50-65 minutes, depending on the cake tin used. If you are unsure, insert a skewer into the centre of the cake, if it comes out clean it's cooked. Remove from the oven and set aside to cool. Invert onto a wire rack and cool completely before icing with chocolate ganache. You can decorate with rosemary flowers/leaves and cacao nibs if you like. This cake will happily store airtight for 3 days, or longer in the fridge. Serve at room temperature or warm slightly to serve as a pudding.
Recipe adapted from this one in the archives.