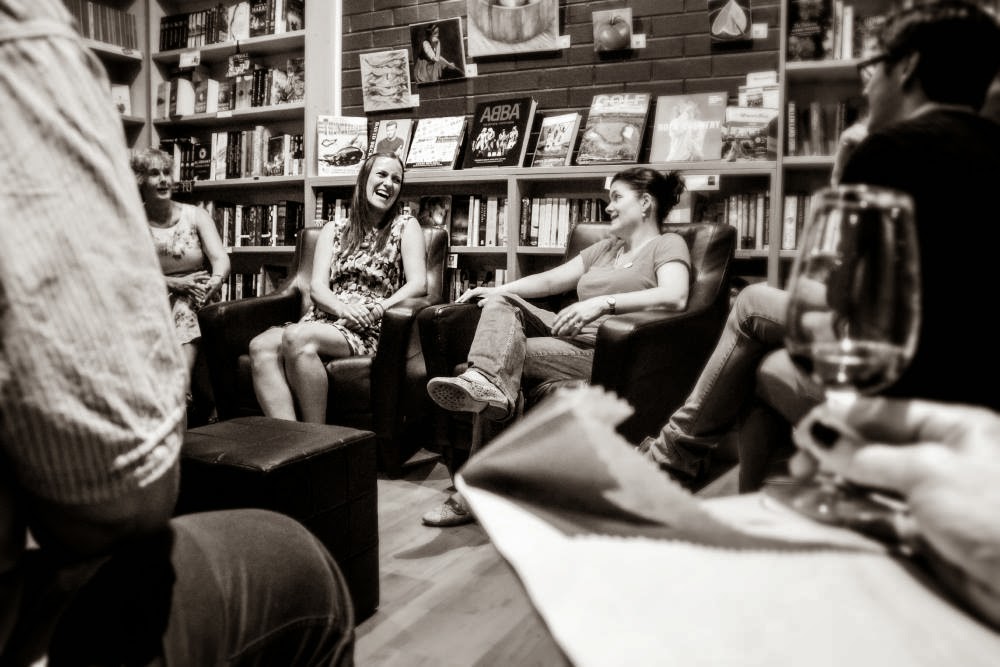 This past month has been so crazy that I've barely had time to stop and take in all that has happened. Somewhere in there, there was a book release, a Saveur win and the subsequent trip to the States to plan, not to mention my wirlwind trip home to NZ that I'm still trying to digest. I've met and talked to so many people over the past 4 weeks that my brain is struggling to even remember the names of the people I know well (true story). So once I've got on top of some work that needs doing and dealt to the vortex that is my inbox, I will be back with a recipe...
* How to make tempeh.
* Homemade vegan butter.
* Nice chilled out song. Killer voice.
* This is awesome.
* Pistachio, polenta + olive oil pound cake. Yes please Emiko!
* Soup season is a comin' + I have plans to do a version of this one soon.
* A fun interview I did recently on George FM! (Note: The stats I mentioned here and at my Auckland book launch were per month, not per week. I was jet-lagged, and dreaming!).
* Want this. I'm old school though, so I'm gonna track it down on CD.
* Loving this song from the album.
* Yum. Also, super excited to meet this lovely lady next month in the US!!
* I met this lovely lady at my Auckland launch recently. She has a beautiful blog.
* Happy 2 years Beth!
* Cool song.
* Yes to all of this.
* This was fun.
* Alice Waters, the food revolutionary.
* I like this.
That photo above is of me, Jude Blereau and Jane (owner of Beaufort St Books) during my Perth book launch at the start of the month.