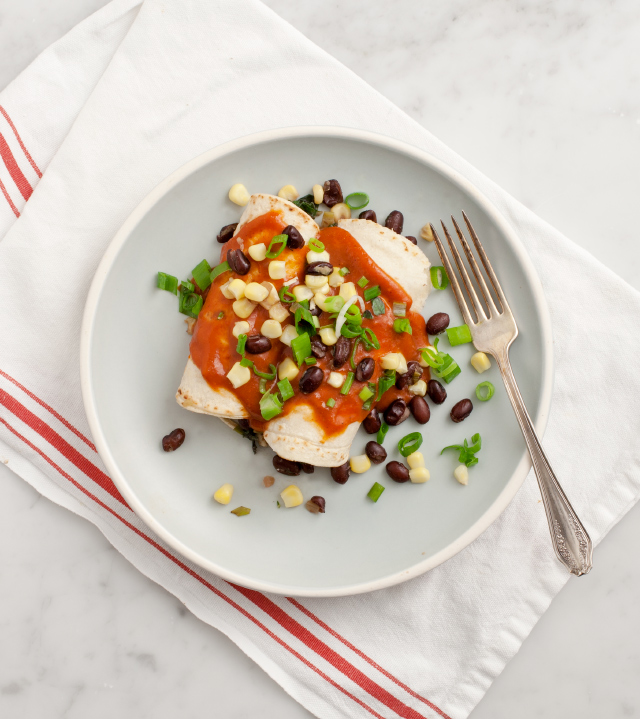 Hi all! We only have a few days left here in NZ, so as we start to pack up our bags and have last minute catch ups with friends and family the lovely Jeanine from Love & Lemons has stopped by with a beautiful recipe today. Jeanines fresh healthy recipes paired with Jacks signature-style light-filled photographs makes Love & Lemons one of my favourite sites to stop by and I've been following since the start. Looking over their recipes page I could quite happily make anything on there, but a few of my favourites are their Black Bean Tacos with Zucchini-avocado salsa and Raspberry & Goats Cheese Swirl Brownies. Thanks so much Jeanine + Jack xx ~Emm
I'm so excited to be guest posting for Emma today! My name is Jeanine and I write the blog Love & Lemons.
Here in Austin, Texas (where I live), Mexican food is practically a food group. It's one of my favorite cuisines because it can so easily be made gluten and dairy-free. The sauces and spices are so flavorful that it's just not necessary to smother everything in cheese. And (most) corn tortillas are naturally gluten free - they're typically made with nothing but masa (corn) flour and water.
Today I'm sharing a hearty enchilada recipe made with a spicy chipotle tomato sauce.
I filled them with black beans, mushrooms, corn and kale, but feel free to play around and use whatever veggies you like.


Black Bean Veggie Enchiladas
serves: about 3


Tomato enchilada sauce:
1-2 tablespoons olive oil
1 teaspoon cumin
1 teaspoon chipotle powder (more or less depending on how spicy yours is)
2 tablespoons flour (oat flour, or whatever you have)
1 small can of tomato paste (or about 1/3 cup)
2 cloves of garlic
2 cups veggie broth
1 cup water
salt & pepper, to taste


Enchilada filling:
1 tablespoon olive oil
1 shallot, chopped
1 cup mushrooms, chopped
2 cloves of garlic
1/2 - 1 jalapeño (depending on your spice preference), finely chopped
a few good squeezes of lime juice
2-3 cups uncooked kale or spinach
1.5 cups black beans (cooked, rinsed and drained. canned is fine)
2/3 cup corn kernels (fresh or frozen)
1/2 cup veggie broth
1/4 cup scallions
1 cup vegan cheese (optional)
salt & pepper, to taste


Additional:
8 corn tortillas
extra black beans,
corn & scallions for garnish
serve with limes & avocado slices on the side


Instructions:
Preheat oven to 350 degrees Fahrenheit (180C). Grease a 7x10 inch (or similar sized, but not smaller) rectangle baking dish and set aside.
Make the sauce. In a medium saucepan heat oil over medium heat. Add cumin, chipotle powder and flour and whisk together for about 30 seconds. Add the tomato paste and garlic. Continue whisking for about one more minute. Stir in broth, water, and bring to a boil. Reduce heat to low and simmer until thickened, about 10 minutes, stirring occasionally. Add salt & pepper, to taste. Adjust seasonings to your liking.
Make the filling. In a large skillet heat the oil over medium heat. Add the shallots and a pinch of salt. Cook for a few minutes until softened. Add the mushrooms, garlic and jalapeño, another pinch of salt. Cook for 8 minutes or so, until the mushrooms have softened, stirring occasionally. Add a few squeezes of lime juice, stir, and add the kale. Once the kale starts to wilt, add the black beans, corn, veggie broth, scallions and vegan cheese (if using). Cook for just a minute more until everything is incorporated. Taste and adjust seasonings. Remove from heat and set aside.
Spread a bit of sauce on the bottom of the baking dish (this helps them not stick). Fill each tortilla with the filling and roll them up. Place them tightly next to each other in the baking dish, seam side down. Spread more of the sauce on top. Loosely cover the dish with foil and bake for 15-20 minutes.
Let cool for a few minutes before removing them from the dish. Garnish with extra black beans, corn and scallions. Serve with extra sauce, limes and avocado slices.