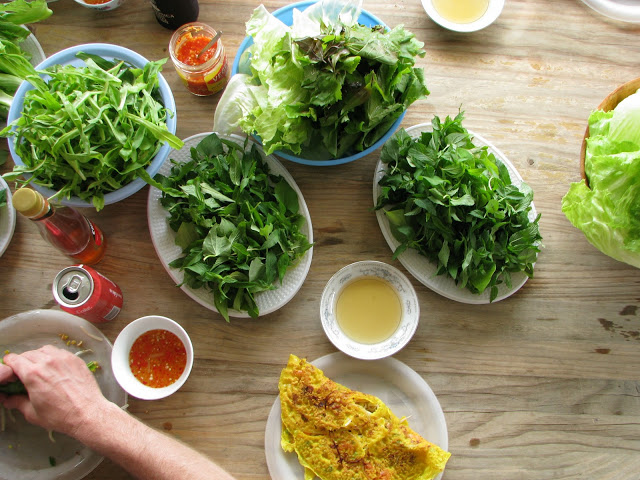 New Years eve itself was a non-event in our house. Si and I stayed up watching a great documentary, coincidentally about a dance school in India my dear friend is attending right now, before starting to watch this amazing film until our eyes grew too sleepy and we stumbled into bed at... 10.30pm. I know, what? Super Nanas. When you have little kids, especially ones that still wake all night long, the idea of staying up late, drinking and waking up all groggy and hungover just really doesn't appeal. It was a great choice as both kids blessed their very tired mum and dad with a full nights sleep! Hooray! Now just imagine how pissed off I would have been had I stayed up half the night, missing out on the best nights sleep I've had in ages. We awoke at the really reasonable hour of 7.30am, not the usual 4.30-5am of late, feeling refreshed and all ready to start our new year. See, being a Nana does have it's up-side 🙂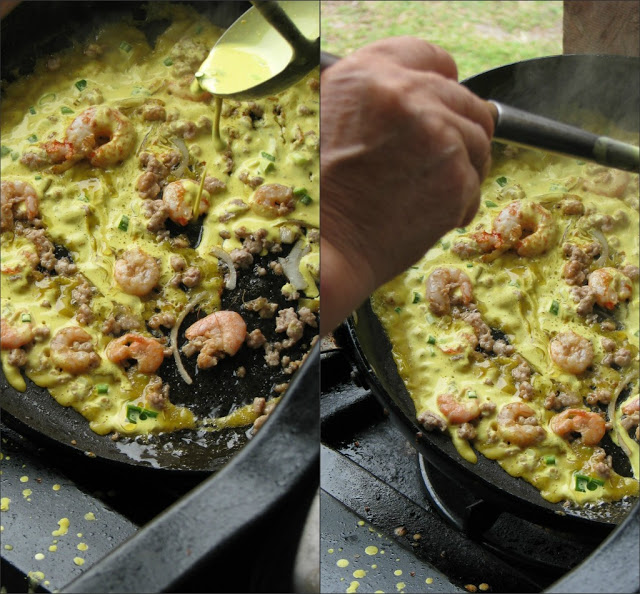 Our new house seems to have become the designated Nguyen family gathering place, so in keeping with our Christmas celebrations we decided we'd all ring in the new year with a Bánh xèo feast at ours. Everyone started arriving soon after lunch on New Years day and within a few short minutes of their arrival tables were being moved, salad greens washed and cooking started on what are possibly one of my favourite foods in the world, Bánh xèo.

I first fell for these crisp golden Vietnamese rice pancakes when Si and I traveled through South East Asia in my early twenties. Filled with mung beans and tofu (the photo above is the non-vegetarian version with pork mince and prawns), served with copious amounts of fresh salad greens and herbs and dipped into a chilli-spiked sauce, they are everything I love. Crisp, fresh and spicy. I could eat them everyday, and talk about them so often the kids even make me imaginary Bánh xèo when they are playing 'cafe'!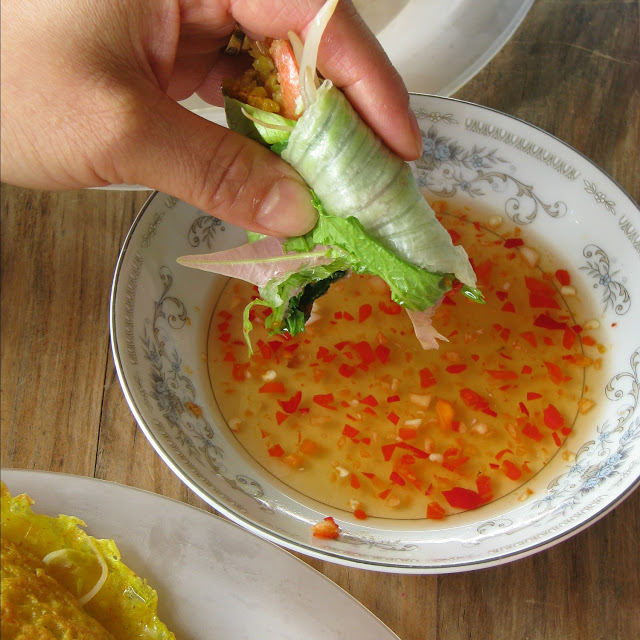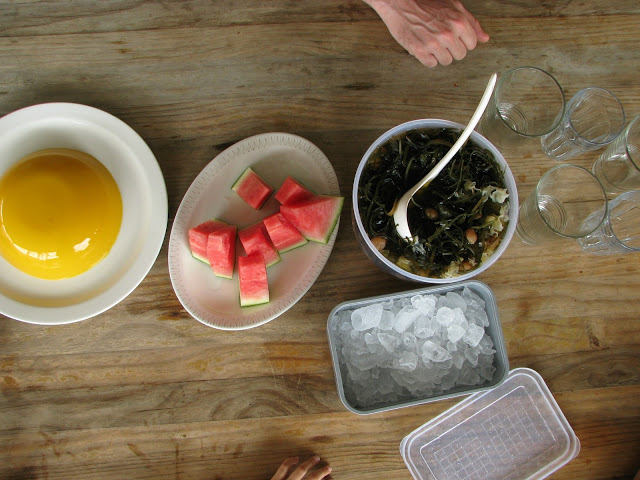 We finished off lunch with chilled wedges of watermelon, fresh mango jelly and a Vietnamese drink concoction that my mother-in-law makes. It's an acquired taste. Si and Ada love it, but me and Kye well... not so much. It's a crazy mix of sweet, sweet syrup, agar-agar jelly, seaweed, dried dates and beans that is best served over ice to tame the tooth-aching sweetness. Interesting to say the least, but sadly it's one Vietnamese specialty I've not yet grown to love.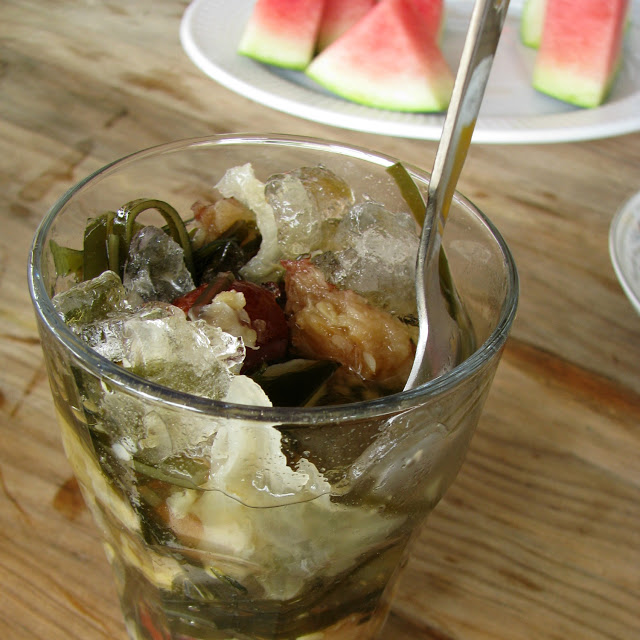 Thank you all so much for reading this past year, it truly amazes me that so many of you enjoy what I have to say and like trying out my recipes. I've got big plans for this year and have my fingers crossed 2012 is going to bring on the good stuff!
I'm humbled by your presence and wish you all the best in 2012.
With much peace, love and light xx Emm