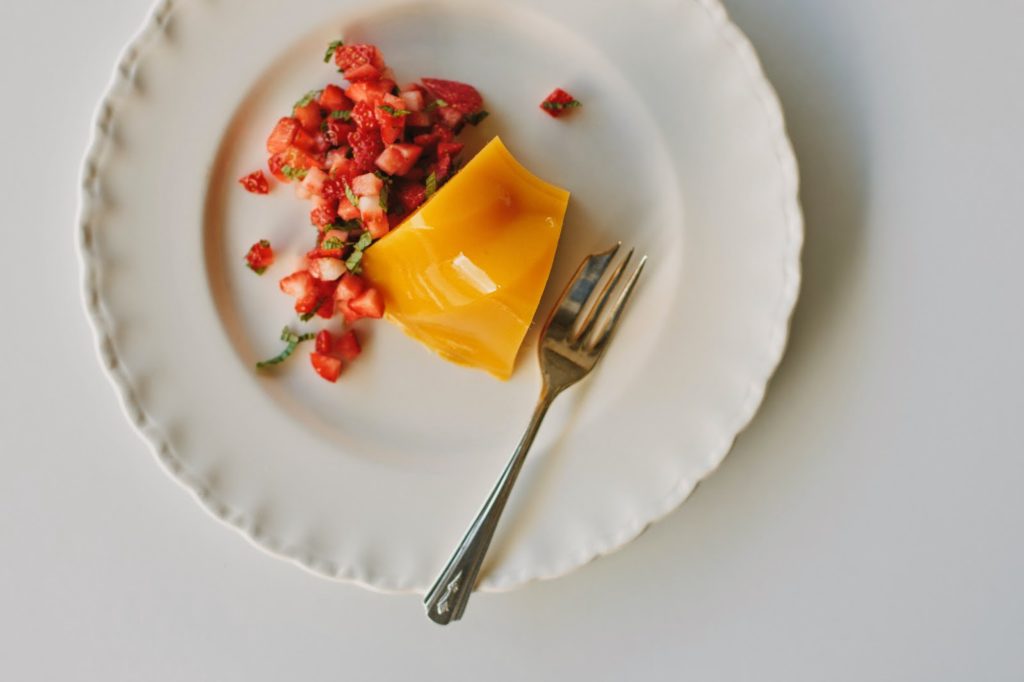 Sometimes it's funny how things turn out. Right when we were starting to feel like the world was turning against us (hurt ankle, broken leg, bung computer, notice to vacate our house... you get the picture) a little light in the form of two mango trees appears at the end of the tunnel.
It's such a simple little thing, I mean, they are trees right? But for us they are so much more. When we first heard last week of our landlords plans to move back into our house (we had been under the impression we would be here long-term, so it really was a shock!) our first thoughts were of our garden that we'd be forced to leave behind. Silly I know, when there are so many more important things going on in the world. But when you have grown plants from seed, nurtured them and after months of tending too they are
finally near ready
to produce food, food that will in turn feed and nourish us and our family, well, you can see it's more than just plants to us.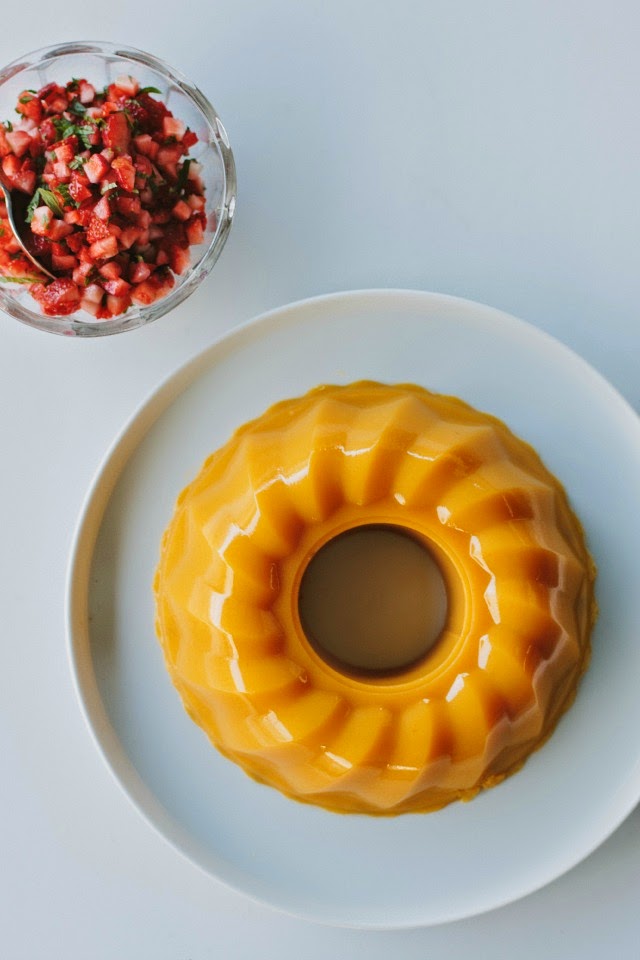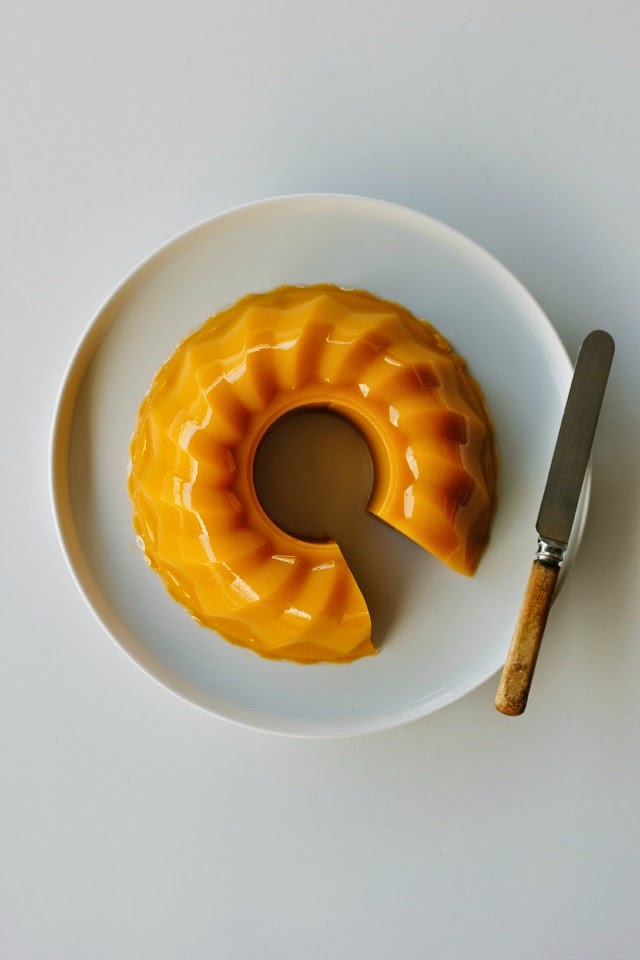 Initially we thought we'd have to leave it all behind, which did seem rather ironic as just days before I had posted the link to my facebook album,
garden
. But after much discussion, Si and I decided that we had nothing to lose, and on an overcast day earlier this week we dug the whole lot up, minus the tomatoes. All our vegetables now sit in pots down the side of our garage, hiding from the intense heat of summer until they find their 'feet' once again. We are not 100% all of them will survive the transplant, but it was either that or leave it all here to die and go to waste. I think not.
So anyways, back to where this story began. On the day we first got notice, I made a comment on facebook: 'Way too many things have gone pear shaped this year. Fingers crossed we find an amazing house with a mango tree in the backyard! Then all will be forgiven'. It seems someone was listening. A few days later Si was looking online at rentals in our area when he yells out "this ones got a mango tree Emm", I jumped up to have a quick look... looks promising: in the kids school zone, and within walking distance, in our price range, mango trees... When's the viewing day Si? I ask. 26th November, 2pm, he replies. I look at the clock, 1.55pm, double check the date on the laptop, 26th November. The rest they say, is history! It was a nervous few days wait to see if our application was accepted and you'll know how much pulling power those two mango trees have when I tell you that we gave up the prospect of another rental on the same road we are currently on, with a dish-washer and gas?! Yes we are mad, but the way I see it is this: If we are going to be only living here in Perth for a few more years, why not make them beautiful, delicious, juicy mango-filled years?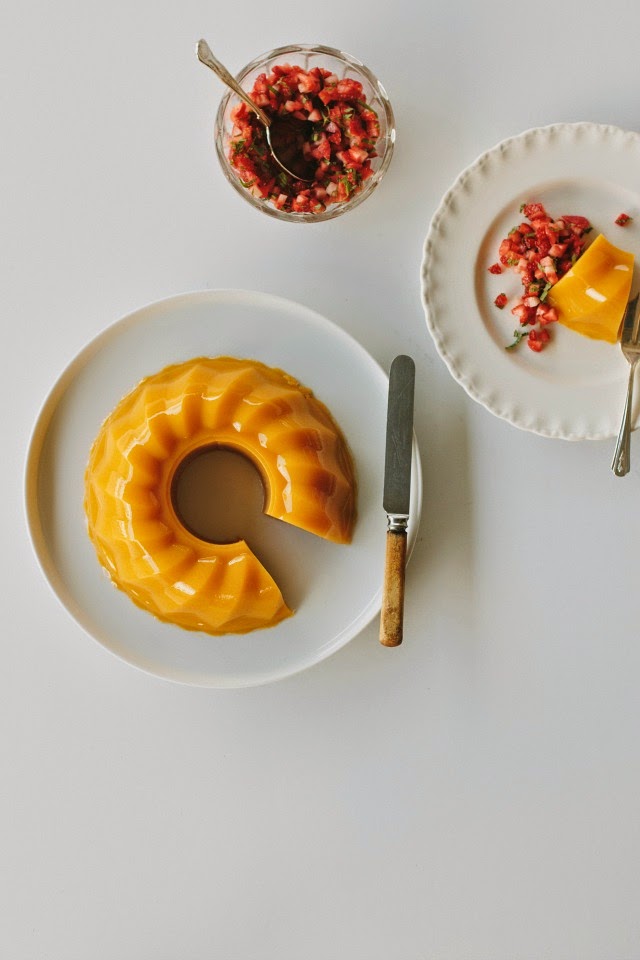 I'd expect a few more mango recipes showing up on here in coming months, and to start them off I thought I share this gorgeous mango jelly recipe that has quickly become one of our families favourites. I'm not vegan, but I've always had this thing about gelatine and if I can, will avoid it with a 10-foot pole.
I've been playing around with agar-agar over the last year or so with a few pretty average results, but this jelly here I'm happy to say is one of the winners. It's full of flavour with most of the sweetness coming from the mangoes themselves, topped up with just a touch of pure (light) palm sugar.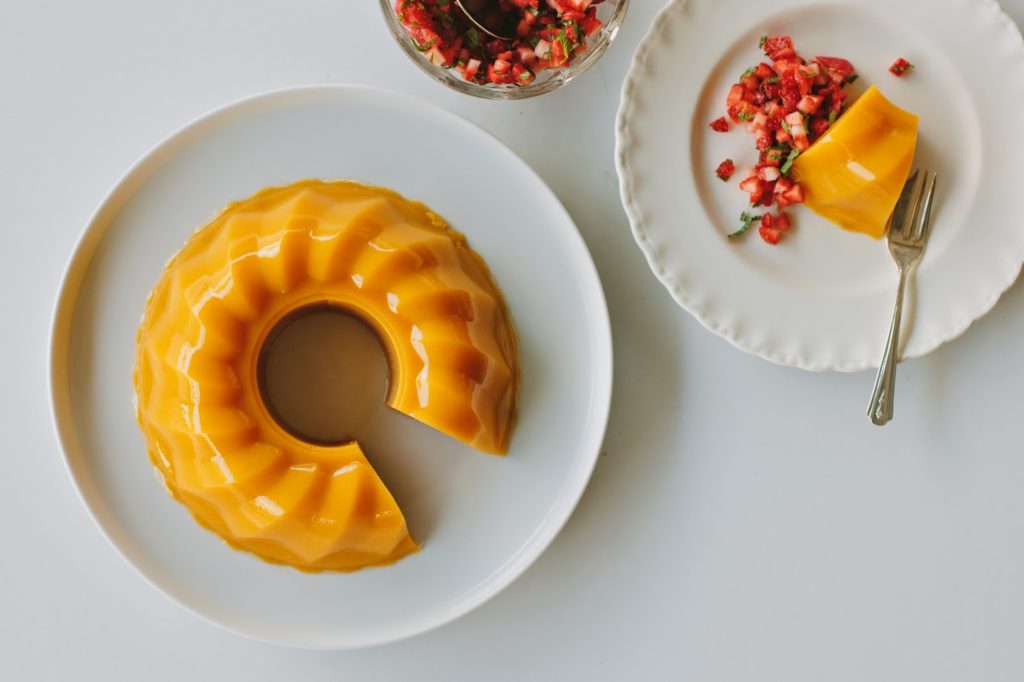 vegan mango jelly with strawberry + mint salad
I know, I know, sorry NZ readers. I'm torturing you. You can also make this recipe using 1 large tin of sweetened mango pulp, available from Indian grocery stores in place of the mangoes and sugar. You can find plain agar-agar powder at your local Asian grocers for around $1-2.
serves 4-6
3 medium mangoes (around 1kg), peeled, seed removed and flesh roughly chopped
1/3 cup (95g) finely grated pure palm sugar, firmly packed
1 cup (250ml) water
juice of 1 lime
7g packet agar-agar powder
250g punnet strawberries, hulled and finely diced
1-2 teaspoons icing sugar (powdered sugar) or a spoonful of honey/brown rice syrup, to taste
1-2 teaspoons freshly squeezed lime or lemon juice
1 tablespoon finely shredded fresh mint leaves
Rinse a large bundt tin in cold water and set upside down in a dish rack to drip dry slightly. (You can also make individual portions in small bowls/cups too). Process mango and sugar in the food processor until smooth and creamy. Combine water and agar-agar in a medium saucepan over high heat. Bring to the boil, stirring, add the mango puree and cook 1 minute, stirring. Remove from the heat and add lime juice. Pour into the damp cake tin (the water will prevent it from sticking to the tin) and leave at room temperature for 1 hour until cold and set. Refrigerate until cold or overnight. Go around the edge of the tin with your fingers pressing down gently, to break the seal then turn out carefully onto a large plate. Serve with strawberry and mint salad.
To make the strawberry and mint salad combine the finely diced strawberries, icing sugar/honey/brown rice syrup and lime juice and set aside for 2-3 minutes to allow the juices to start to seep. Fold through mint just before serving.