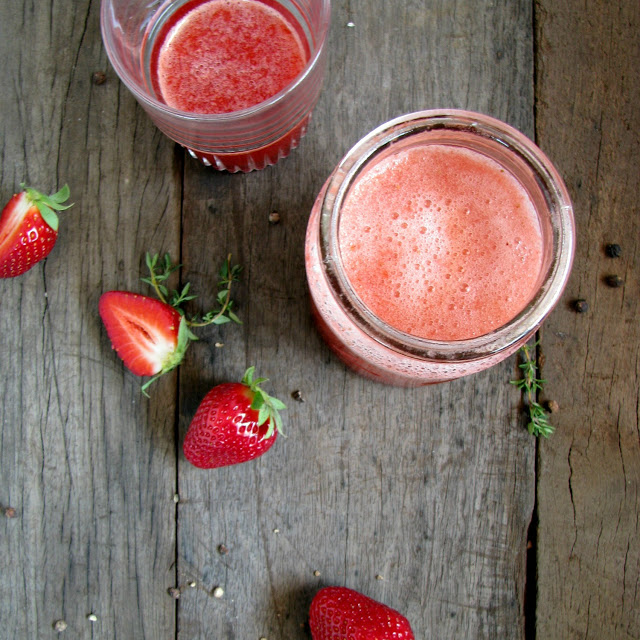 Every time we shop at the Asian grocery store the kids always nag at me for a drink. There's something about the bright packaging and weird shaped cartons that seems to make them want it more than the standard orange juice seen elsewhere. Occasionally, I mean very occasionally I give in and buy them one with no colourings and the least amount of additives and nasties. But, as a lot of what's printed on the label is unreadable unless you are Korean, Chinese or Thai, its pretty hit and miss with the flavourings let alone the rest! Recently on one of those rare days I gave in, Ada was adamant that she wanted the lovely pink labeled drink with some odd looking pink fruit on the front. I had a fair idea of what it contained and told her that she may like to choose another one as she probably wouldn't like that one… she stomped her feet and swore black and blue it was the one she wanted. Okay, my darling child.
We get home and for the first few sips she pretended to be enjoying it, to save face you see. When she could take it no more she admitted that she had made the wrong choice and maybe next time 'I should listen to you mum'. No really? You think? Ha, some things kids just have to learn for themselves eh. The sour/sweet umeboshi plum drink was happily passed onto Si who did his best to finish it. An acquired taste that one.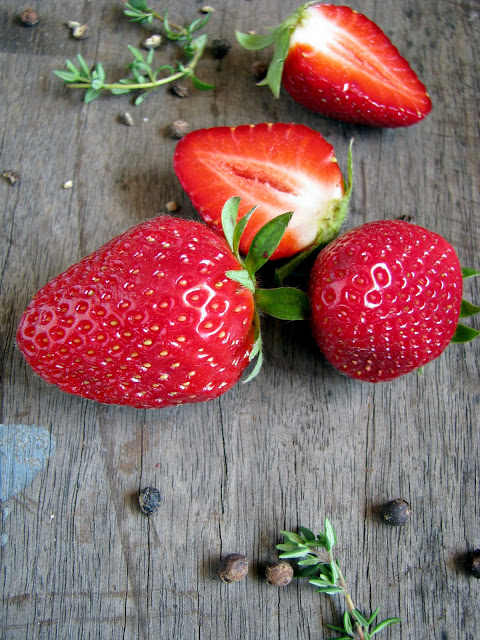 Yesterday when we were going through the exact same scenario, but this time with both kids in tow I came up with a great idea to distract them from the fluro lights of the drinks fridge. I'd make them some home made cordial with all natural ingredients using the strawberries we had just bought, as soon as we get out of the shop and get home. Call it bribery, whatever. I don't care, it worked.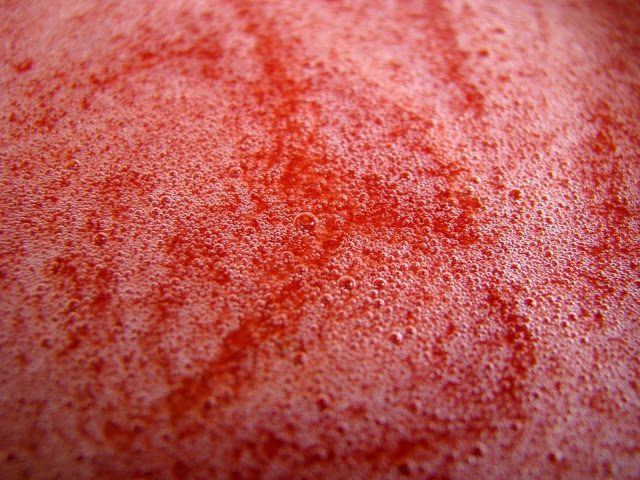 I've had the idea to try out
this recipe
for the past month or so, so was stoked to finally have the ingredients and motivation to pull it off. I decided to take the essence of the original recipe, but change it up somewhat; instead of marinating the berries in copious amounts of sugar and then straining the resulting liquid, I decided to make a black pepper and thyme infused syrup to mix through the whole blended berries. That way the entire berry would be used, adding a little fibre also. It may still seem like a lot of sugar to use, but as
you
are the judge of how much syrup is used in the final drink it doesn't have to be a lot in the end, if you don't want it to be.
I seem to have a little obsession with strawberry, black pepper and thyme combos at the moment and if you are yet to try it out this is a great recipe to start with. If you like the flavours a bit more mellow simply use less syrup, adding more sparkling mineral water when mixing up the drinks to serve. And I've not tried it yet but I have a feeling the syrup would be just as delicious drizzled over pancakes or thick Greek yoghurt.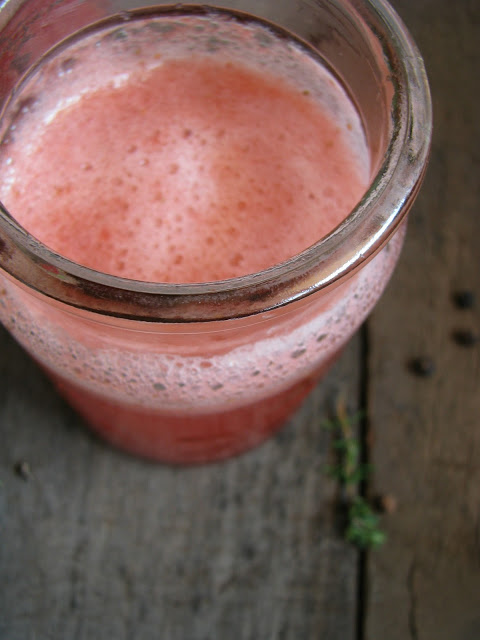 strawberry, black pepper & thyme cordial
Using this amount of black pepper makes an ever so slight tingle in the back of your throat, which is really nice and not hot in any way. My kids happily drank it, just so you know. Soda water can be used in place of sparkling mineral water if preferred.
makes 3 1/2 cups of syrup enough to make 8-12 diluted drinks
500g fresh strawberries, washed and hulled
1 cup (200g) organic raw sugar
1 cup (250ml) filtered water
3/4 teaspoon freshly ground black pepper
small handful of fresh thyme sprigs
1 teaspoon pure vanilla essence
sparkling mineral water, to serve
Blend strawberries in a food processor until smooth. Combine sugar, water, ground black pepper and thyme in a small saucepan over medium heat, stirring to dissolve the sugar. Bring to the boil, then reduce to a simmer and cook for 2 minutes. Remove from heat and set aside to infuse and cool for 10 minutes. Strain mixture to remove thyme and most of the black pepper, add to the strawberry puree along with the vanilla essence and pulse to combine. Strain the mixture through a fine sieve to remove most of the seeds, place into a glass jar and chill until required.
To serve spoon a little of the strawberry mixture, to taste, into glasses and top up with sparkling mineral water. Any left over syrup will keep in the fridge for 2-3 days.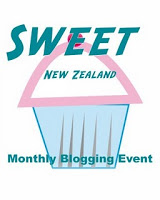 This recipe has been shared as part of Sweet New Zealand being hosted by Sue @ Couscous & consciousness.