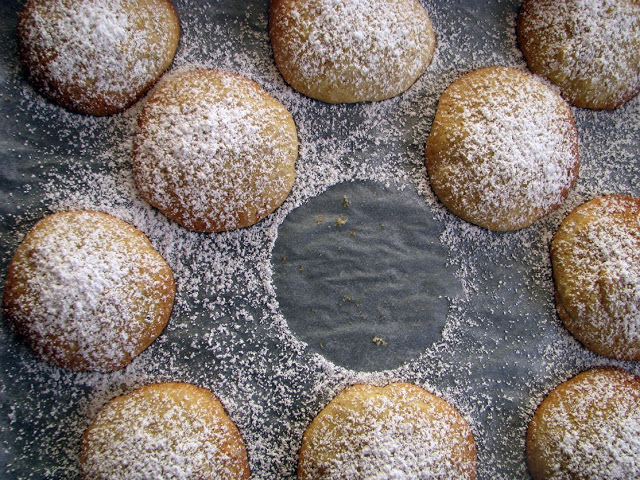 Today I have the pleasure of doing my first guest post, over at
Healthy Alternatives New Zealand.
I've been following Kris and her insightful links for quite some time. I hope you will head over there to read my post about why I choose to make most of our food from scratch as opposed to buying pre-made gluten-free products. Below is the recipe I shared for chewy gluten-free cookies, sweetened with pure palm sugar. They are pretty special.
Go on...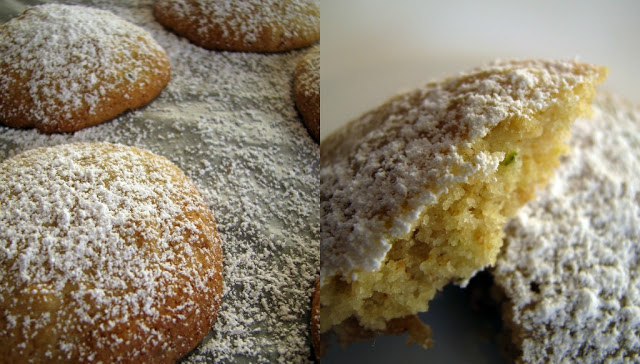 gluten-free lemon, ginger & almond cookies
These cookies are gluten-free and cane sugar-free if you don't dust with icing sugar. Butter is relatively low in lactose and we now tolerate it in small amounts but for a dairy-free option replace the butter with dairy-free margarine. Corn starch is what is known as "cornflour" in New Zealand and Australia, make sure it's gluten-free. If you are trying to avoid refined sugars be sure to check the label when buying palm sugar (from any Asian grocery store). Make sure it reads "100% palm sugar" as many have added cane sugar. Studded with lightly toasted almonds, fragrant lemon zest and chunks of crystallised ginger these chewy cookies are the perfect afternoon treat. Or use two sandwiched together with gluten & dairy-free ice cream to make whoopie pies for dessert!
Makes 25-27 cookies.
165g pure palm sugar, roughly chopped (or equal amount of organic raw sugar)
1 1/4 cups (180g) fine brown rice flour
1/2 cup (60g) buckwheat flour
2 tablespoons gluten-free cornflour (corn starch)
1/2 teaspoon gluten-free baking powder
pinch sea salt
125g butter (or dairy-free margarine)
zest of 1 lemon
1 egg
1/2 cup (50g) slivered almonds, lightly toasted
1/4 cup (50g) chopped crystallised ginger
icing sugar (powdered sugar) for dusting, optional
Preheat oven to 180 C/350 F. Line an oven tray with baking paper if preferred or grease the tray.
Place the palm sugar into the bowl of a food processor, pulse a few times until finely ground. Add the flours, corn starch, baking powder and a pinch of sea salt. Pulse a few more times to fully incorporate. Add the butter, lemon zest and pulse again until the mixture resembles coarse bread crumbs. Add the egg and pulse until combined.
Tip the mixture out into a bowl and mix through the almonds and ginger. Using (rice) floured hands shape tablespoons of mixture into balls, slightly flatten and place on tray, allowing plenty of room for spreading. Bake for 10-12 minutes until light golden. Remove from oven and cool on the tray 3-5 minutes before transferring to a wire rack to cool completely. Store airtight for up to 3 days. However as with most baking they are best eaten the day of baking.
Recipe linked to : Slightly Indulgent Tuesdays @ Simply sugar & gluten-free