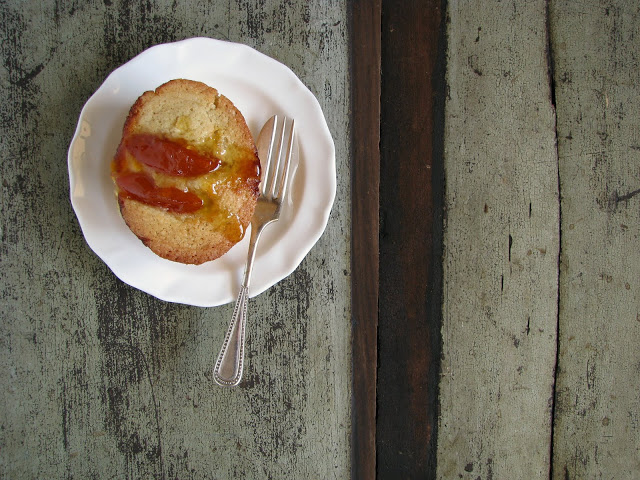 It seems that this year in Perth has been an exceptionally good one for citrus. Everywhere you look trees are laden with branches almost breaking under the weight they are holding. A quick stroll around our neighbourhood reveals all sorts, from the usual NZ backyard staple lemon tree to oranges as big as my two fists, mandarins and kumquats. It seems that the later are mostly planted over here as ornamental trees, with most people letting the sour-sweet fruits drop to the ground to rot.
Now you all know how much we hate to let food go to waste… if something can be eaten and isn't being, we'll pick it. So when Si arrived home last week I couldn't myself and had to ask his boss if we could pick another bag of kumquats from out the front of their head office. This isn't the first time we have asked, and we were greeted with the same puzzled look as we had seen on their faces initially. What do you do with those? They asked. They aren't very nice to eat. Yes well that all depends on tastes doesn't it. In small amounts they are lovely as is. Sliced thinly and added to salads they add a nice little burst of flavour. Or the freshly squeezed juice with a little honey added and topped up with sparkling mineral water is one of our favourite things on a sunny afternoon (there's been many lately, hooray!).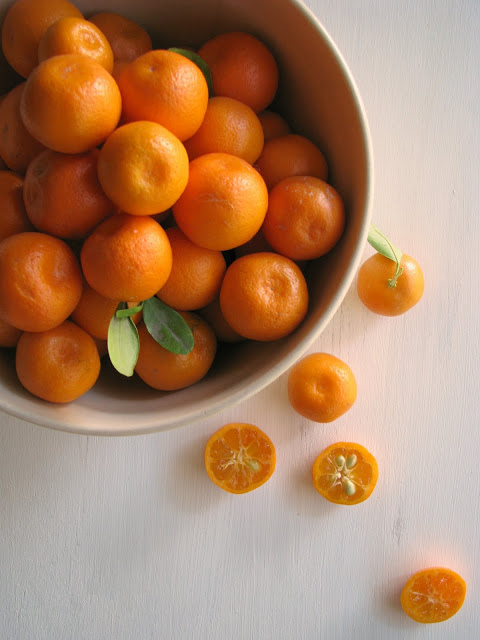 But after the kids had had enough of their super-sour flesh and had started simply eating the sweet peels I knew it was time to make something out of the remainder of the bag.
They are most commonly used to make marmalades, with their sweet peels naturally offsetting the sour flesh, but I already have a few jars of
bitter orange, rosewater and almond marmalade
in the pantry (and miss having Dad just down the road to drop my excess off to!), so instead I made a simple cumquat compote to top a batch of friands.
Working in various café's over the years I have seen this adaptation of the French financier teacake become main-stream New Zealand/Australian fare. Their buttery tender crumb and sweetness is perfectly matched to the kumquat compotes tart nature. I decided to use a little buckwheat flour which I love, but feel free to use brown-rice flour or millet if you prefer a less grassy flavour.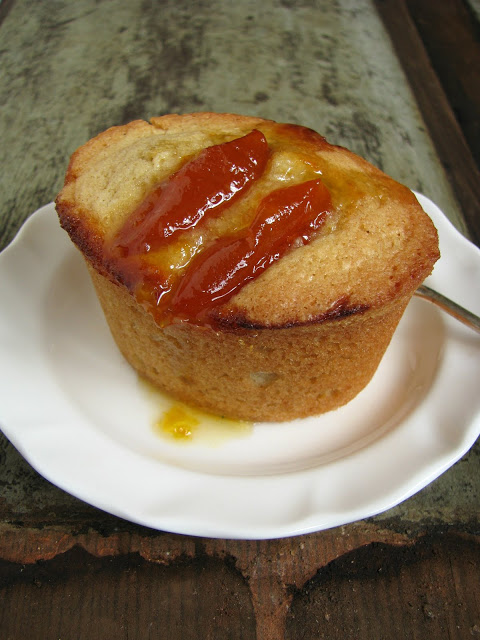 gluten-free kumquat friands
To make these lactose-free, use melted ghee or dairy-free margarine in place of butter. You can use marmalade or any other fruit (sliced up) in place of the kumquat compote if preferred. Chocolate chunks are always lovely too 🙂
Makes 9.


kumquat compote
300g kumquats, cut in half and seeded
2/3 cup (135g) organic raw sugar
2/3 cup (160ml) water
friand batter
125g butter or ghee* (see headnote), melted and cooled slightly
1 cup (110g) almond meal (ground almonds)
1 2/3 cups (210g) pure icing sugar (gluten-free)
3/4 cup (85g) buckwheat flour
1/2 teaspoon gluten-free baking powder
the zest of 1 lemon
5 egg whites, lightly beaten to combine
kumquat compote (above)
To make kumquat compote place all the ingredients into a medium pot and bring to the boil over med-high heat. Reduce and simmer for 20-25 minutes, stirring occasionally until syrupy and the kumquats appear slightly translucent. Set aside to cool. (This can be prepared in advance and stored in a airtight container or jar in the fridge for up to 2 weeks).
Preheat oven to 180 C/350F. Grease 9 friand moulds and set aside.
Place almond meal into a large bowl and sift over icing sugar, buckwheat flour and baking powder. Add zest and whisk to combine. Add lightly whisked egg whites and cooled butter/ghee. Mix to a smooth batter. Scoop heaped 1/4 cup fulls of batter into the tins and top with 2-3 pieces of kumquat, reserving any leftovers and their syrup for drizzling later.
Bake for 15-20 minutes or until a skewer comes out clean when inserted into the centre. Remove from the oven and set aside to cool in tins for 5 minutes before transferring to a wire rack to cool completely. Lovely served slightly warm or at room temperature. Store any leftovers in an airtight container for 2-3 days, however like most cakes these are best eaten on the day of baking.