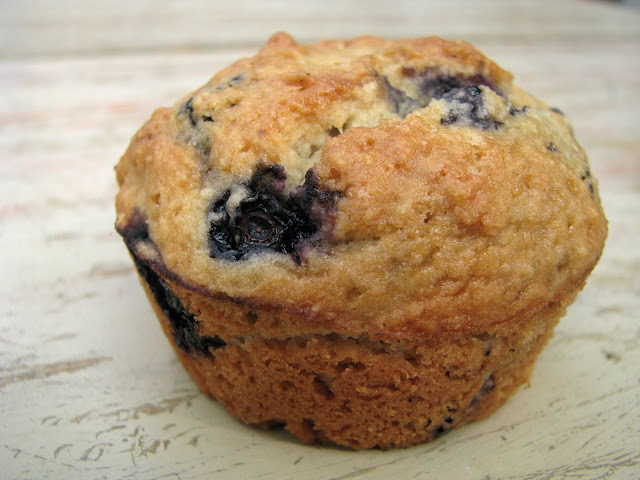 God, I don't think I have ever been so scared driving home before, as I was today. The kids and I have just returned from a few days at my mum and little sisters place. That will be our last trip to Pukehina before we move to Perth and I definitely had a few tears in my eyes as we drove off today. It turns out we picked a crappy few days to go, our summer seems to have abruptly ended! We had one nice day there, albeit windy. Then the rain set in yesterday afternoon and continued heavily overnight. I'd be lying if I said I wasn't just a little apprehensive about the drive home today, in the rain, with two kids, by myself.
After watching the footage of the Brisbane floods in utter shock over the past few weeks, I found it really unnerving seeing all that rain. Many low-lying paddocks were completely under water as we passed (slowly) by, the fence posts barely poking their heads out of the lakes now surrounding them. The mini waterfalls coming down off the hills of the Kaimai ranges, which then formed rivers across the road, made me wish I had considered staying at mums just one more night. Thankfully Kye slept most of the way home, and lucky also, Ada was old enough to pick up the seriousness in my voice when I said "please don't talk to me, I need to concentrate"!
I tell you, I have never felt so glad to be home. Turning into our driveway, seeing Si come down the stairs to greet us, was such an overwhelming relief, I can barely put it into words.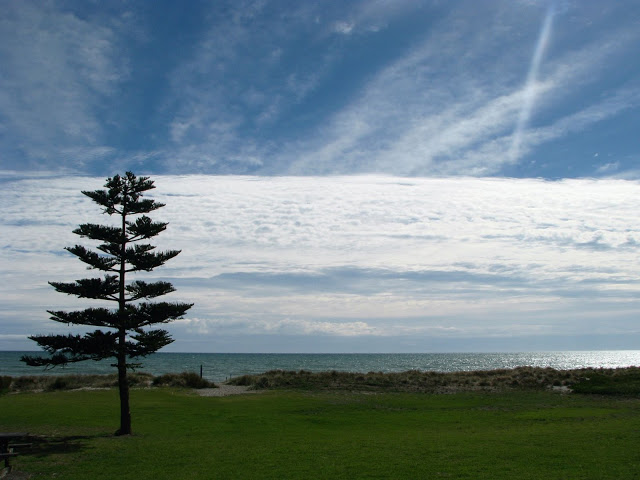 Anyway, other than today's terrifying drive home, we had a lovely time, as usual. The kids adore their auntie Vania and their Nana-nana (as they call my mum). We pottered around not doing much really. A few trips to the park and a quick bike ride ( I love the old baches); a short walk on the beach to crack some shells (Kye's favourite thing to do!) and that was us. A handful of blackberries picked straight off the wild bushes growing next door, made for a lovely afternoon treat. If only we could figure out a way to get right into the centre of those wild, thick, spiky bushes!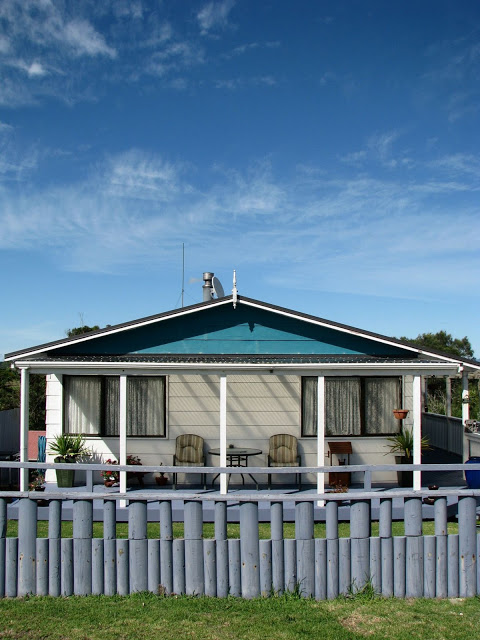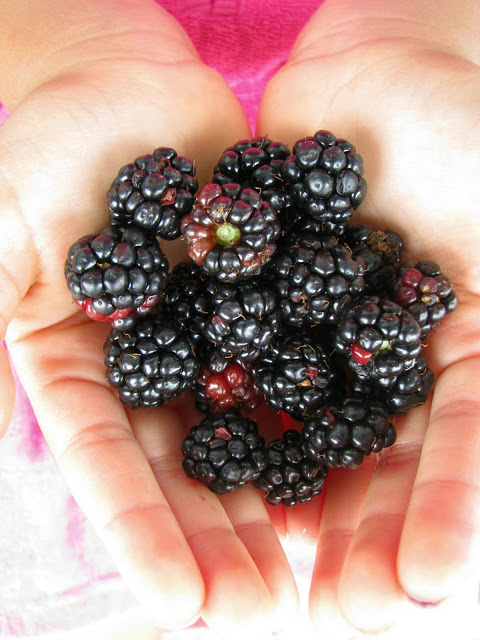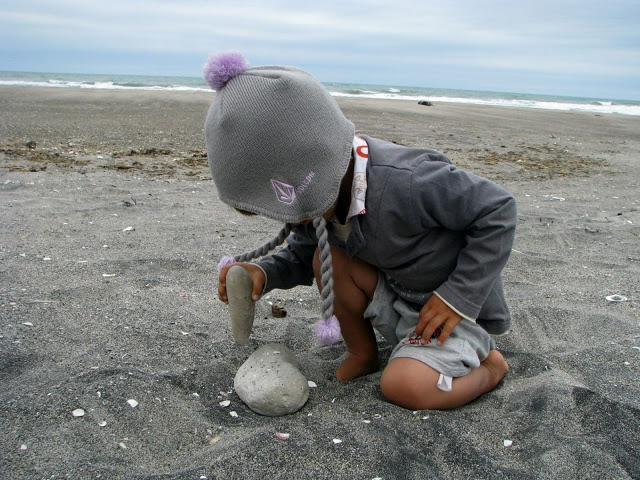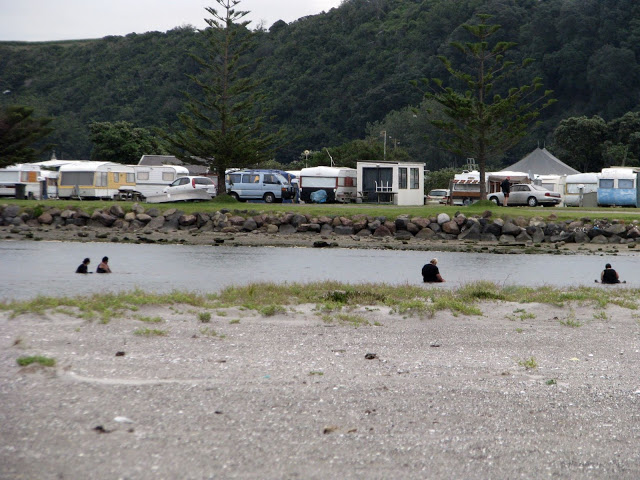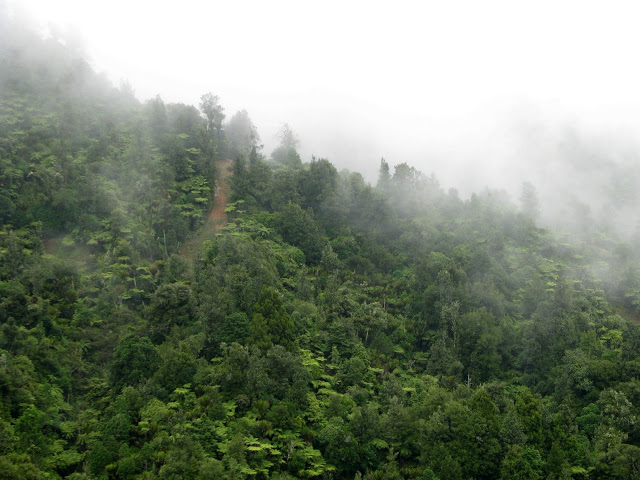 I made these blueberry & almond muffins the day before we left, as my older sister and her two kids' were coming over for a visit. They went down a treat, with no one even noticing they were gluten-free. The texture of these muffins is the closest I have got to the original wheat version. Dense enough to not be falling apart, but with the addition of all that almond meal (ground almonds) they remain light and most importantly, moist. Even the following day.
I prefer to use frozen berries in my muffins, for no other reason than I can't bare to cook fresh berries! I'd rather eat them just as they are. But if you have an abundance of fresh berries (lucky thing!) use them by all means. You may just have to adjust the timing, as they cook faster with fresh. You could use this recipe as a base recipe also, simply adding whatever flavouring you like in place of the blueberries.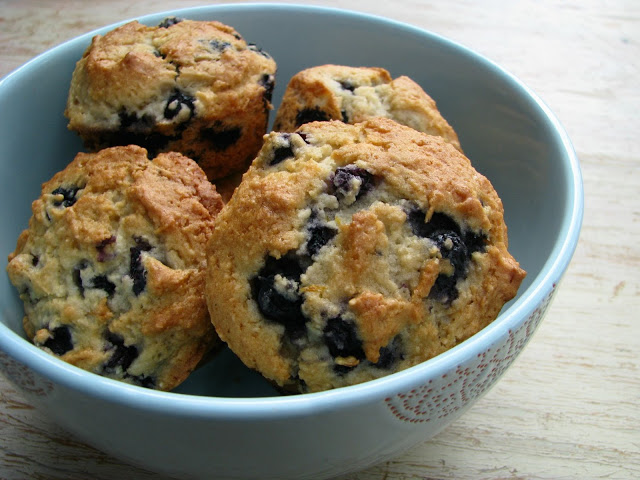 gluten and dairy-free blueberry & almond muffin recipe
As mentioned above, any other berry or fruit could be used in place of the blueberries. Just sub in a similar amount of diced fruit. Plums would be nice, with a touch of cinnamon in the mix. I like to use brown rice flour over white rice as it contains more nutrients, but by all means use white rice flour if that's what you have. Tapioca flour can be used in place of the potato starch. Soy or almond milk could be used in place of ricemilk. Makes 12-15 regular size muffins.
1 1/3 cups (145g) almond meal (ground almonds)
1 cup (120g) fine brown rice flour
1/2 cup (75g) potato starch (known as potato flour in NZ)
1/2 teaspoon fine sea salt
4 teaspoons gluten-free baking powder
1/2 teaspoon xanthan gum
3/4 cup organic raw cane sugar
zest of 1 (unwaxed) lemon
1/4 cup (60ml) rice bran or olive oil
2 eggs
1 cup (250ml) of rice milk
1 teaspoon natural vanilla essence
1-1 ½ cups frozen blueberries
Preheat oven to 180 C/350 F. Grease a 12-hole regular muffin tin.
Place almond meal into a large bowl. Sieve over the brown rice flour, potato starch, salt, baking powder and xanthan gum. Add the sugar and lemon zest. Using a whisk, mix together until fully combined.
In a small bowl whisk together the oil, eggs, rice milk and vanilla. Pour into the dry ingredients and mix until almost combined. Add berries and continue to mix until incorporated. Spoon mixture evenly into muffin tins. My mix made 15 smallish muffins ( I used one 12-hole and one 6-hole tin), but if you have just one 12 hole muffin tin, simply pile the mixture a little higher in the 12-hole tin. Cook for 20-25 minutes or until a skewer comes out clean when inserted into the centre. Remove from the oven and set aside to cool in tins for 5 minutes. Then turn out to cool on a wire rack or eat warm.