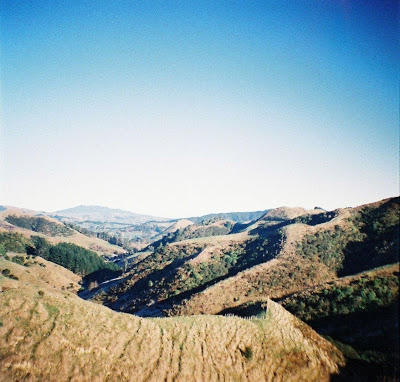 As the year draws to a close, I thought I'd share a few links to some of my favourite things of 2010. An eclectic mix of recipes, blog posts, photos, cookbooks, ingredients and more...
* I find it hard to limit my favourite recipes from Heidi's blog, but here are a few that have caught my eye in 2010-these sound ridiculously good if you are a fan of salt and vinegar chips. (That's me!). This soup, sounds amazing and definitely one I want to try out next winter. Oh and I can't stop thinking about these cookies!
* This post took some serious courage to write, and I don't think I am alone in my admiration of Shauna's honesty. Their book
is fantastic too, as is this post featuring their latest gluten-free all-purpose flour mix and tips on baking by weight.(Must read for you gluten-free's out there).
* These gluten-free vegan chocolate cupcakes sound and look amazing. Check out the secret ingredient!
* This song is cool. My ultra talented friend Anna Coddington is releasing her 2nd solo album CAT & BIRD early next Feb, can't wait!
* I love this photo of my brother Louie. And these gobsmackingly gorgeous food photos here (beautiful post too) and here. (Actually you could take your pick of any/all of Helene and Aran's photos!)

* This cookbook
is amazing, this one has just had a new print run and now features 13 new and revised photos, and I simply can't get enough of The New Zealand vegetable cookbook.
* My new ingredient discovery of the year was Mesquite flour. Here's my post about it with a recipe for speckled kiwi mesquite cookies. Yum.
* This raw chocolate is divine.
* I can't wait to eat here when we are next in Perth.
* This 2011 garden diary is a must for all New Zealand gardeners.
* I love ecoMILF.
* My favourite quote from Kye (age at the time; 2 years 2 months),
Kye says "I am a girl" while sitting at the breakfast table,
Me "Really? What's that dangling between your legs then Kye?"
Kye "It's my tail"!!
* My favourite quote from Ada (age at the time; 4 years, 4 months),
Ada "those won't be going on the blog eh mum"! After eating the worst "trial" batch of gluten-free pancakes ever made. Cheeky girl! 😉
Happy new year beautiful people. May all your wishes come true in 2011! Xx -emm