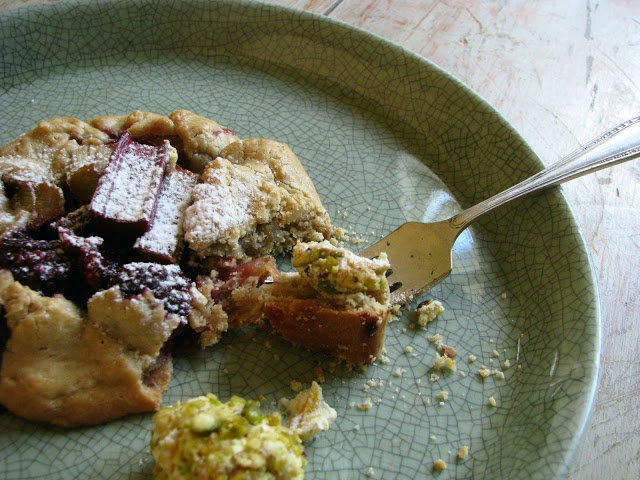 You may remember a while back I wrote a post on the gluten-free girl and the chefs
new cookbook? Well, after four long weeks of waiting it has finally arrived. I don't think I have ever waited so anxiously for an Amazon parcel to arrive, before ordering this book.... Their recipe for asian pear tart instantly called out to me. But as you may have noticed I'm on a little bit of a rhubarb tangent at the moment, so I decided to make these rustic rhubarb berry tarts instead. Using their pastry recipe but my super fast I'm-to-busy-with-two-kids-hanging-off-my-legs method.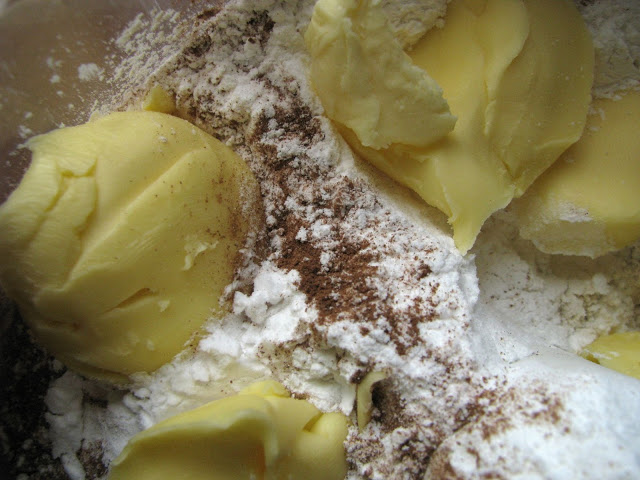 I know there are lots of people out there that are scared of making pastry themselves. I'm here to show you just how easy it can be, not to mention how much cheaper, more nutritious and tastier than store bought it is. (Wheat store bought pastry that is, as yet I'm to see a commercially made gluten-free pastry available in NZ). This method can be used to make both wheat and gluten-free pastry and really speeds the whole process up. The trick to good results using a food processor, is to make sure you only pulse the flours and butter together. You want to only take the mixture as far as resembling fine bread crumbs in the initial stage, so by just using short pulses you have more control over when to stop. Once you add the liquid, it only needs a couple more short bursts to bring it altogether. Done. I prefer to use butter for pastry as it gives a flakier texture. But if you really can't eat any dairy, substituting it with dairy-free margarine will give okay results also.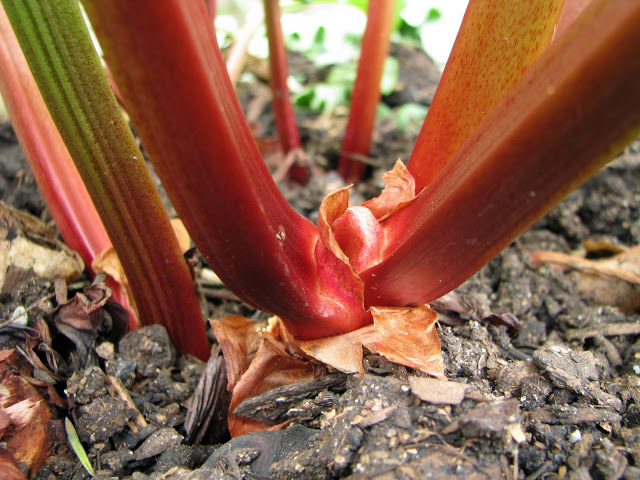 Labne is one of my favourite things to make using yoghurt. This thick and creamy "yoghurt cheese" is a much healthier alternative to cream cheese and can be made using lactose free or low lactose yoghurt if need be. (Esi-yo does a great low-lactose sachet now, if you make your own). Here I have made one sweetened with muscovado sugar, but feel free to sweeten with a little honey or agave. Or for a savoury version, mix through a little garlic, salt and fresh herbs before straining overnight and serving with crackers, bread or baby raw veges to dip.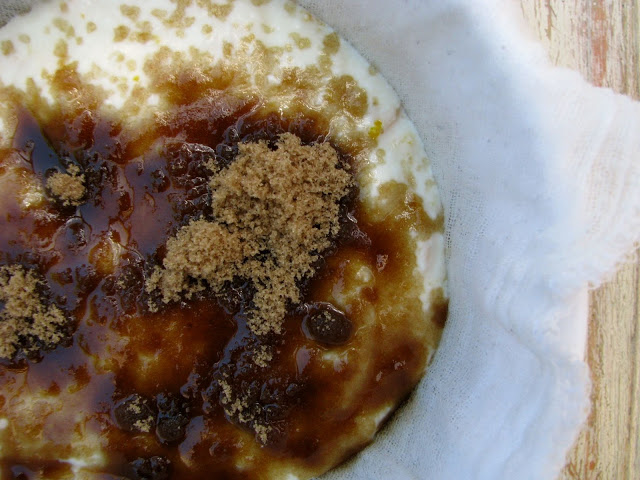 When I was planning to cook these tarts I had a few punnets of fresh strawberries that I picked up at the Hamilton farmers market. But as they were the first ones of the season, there was no way the kids were going to let me cook them! They lasted about 5 seconds in our house with the kids still asking for more, strawberry juice dripping from their chins. So I've used frozen mixed berries instead. We have our first (albeit tiny!) strawberry of the season ripening in our strawberry patch, only a few days away from eating. Today we finally put a net over them, more to protect them from the kids than the birds!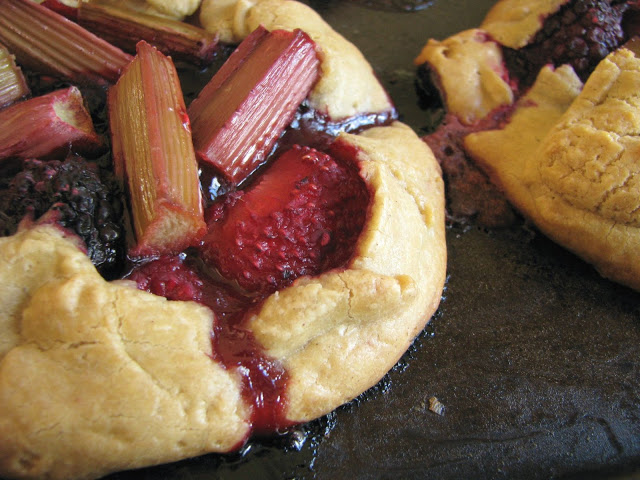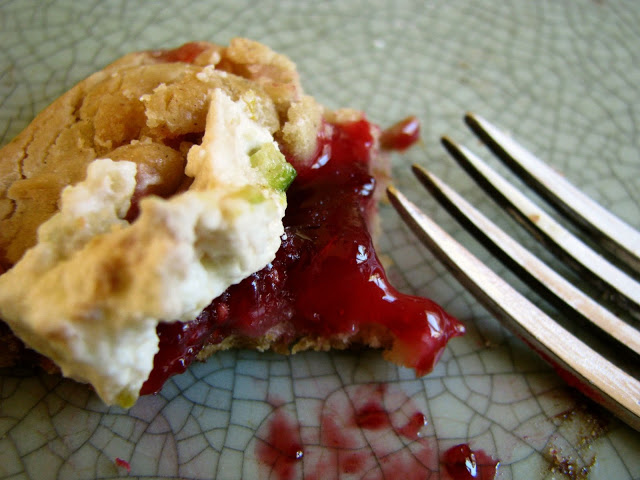 gluten-free rhubarb berry tarts with pistachio labne recipe
These can be made dairy-free by using dairy-free margarine in place of the butter, although I do prefer to use butter in pastry. From what I've read, butter actually has really low levels of lactose. So if eaten in small amounts may be tolerated by some lactose intolerants. Serve with soy cream or similar in place of labne, or make using lactose-free yoghurt. You will need to start the labne the night before, or at least 4-5 hours in advance. The pastry can be made the day before required and stored in the fridge, simply bring to room temperature for 30-60 minutes before rolling. Sorghum flour can be brought at your local health food store or look out for it in Indian grocery stores labelled as "juar/jowar/jowari, juwar/cholam flour". Potato starch is known as potato flour in NZ and sweet rice flour is known as "glutinous rice flour" and can be purchased from Asian grocery stores in 400g bags. Of course if you do not own a food processor, rub the butter into the flour by hand, before adding the egg and water. Freezing and then grating the butter helps with the rubbing in process.
Makes 6 tarts.
gluten-free pastry
1/2 cup (60g) sorghum flour *see headnotes
1/2 cup (50g) tapioca flour
1/2 cup (75g) potato starch *see headnotes
1/2 cup (50g) sweet rice flour *see headnotes
2 tablespoons sugar
1/4 teaspoon sea salt
1/4 teaspoon ground cinnamon
8 tablespoon (115g) cold butter
1 large egg
1/4 cup (60ml) ice-cold water
rhubarb berry filling
6 stalks rhubarb (about 250g)
1 heaped cup of mixed frozen/fresh berries
2 tablespoons raw cane sugar
1 tablespoon gluten-free cornflour
1/3 cup jam (I used my plum jam, but any will do)
icing sugar, for dusting
pistachio labne
2 cups of thick greek yoghurt
the zest of 1 orange
2-3 tablespoons muscovado sugar
1/4 cup unsalted pistachios, finely ground
Firstly make the labne. Place a sieve over a medium bowl and line with muslin (or a clean chux cloth). Combine yoghurt and zest. Pour 1/3 of it into the sieve, sprinkle over a little muscovado sugar. Repeat in layers, finishing with yoghurt. Fold over the muslin to enclose and refrigerate at least 4-5 hours, preferably overnight. The next day, tip out the whey that will have collected in the bowl. Unwrap muslin and turn labne out onto a plate. Using slightly wet hands roll tablespoons of mixture into balls and roll in ground pistachios to coat. Refrigerate until needed.
To make pastry, combine all the flours in a food processor with the sugar, salt and cinnamon. Add the butter and pulse until the mixture resembles fine bread crumbs. Go easy here, and do not be tempted to simply turn the machine on full. You do not want "pastry" at this stage! Add the egg and water and give it a few quick, short bursts until the pastry just comes together in one lump, with a few straggly bits around the sides. Turn out onto the bench and knead lightly until it all comes together. Shape into a flat disc, pop into a plastic bag and chill in the fridge for at least 1 hour, or overnight if you are preparing with the labne.
To make the tarts. If you have made the pastry the night before, remove 30-60 minutes before rolling. Wash and chop the rhubarb into 2-3cm lengths. In a small bowl combine all of the filling ingredients except the jam. Divide the dough into 6 even pieces. Shape each into flat round disc. Roll out between two sheets of baking paper (parchment), peel off the top layer and turn the pastry disk out onto a greased tray, spread a little of the jam into the middle of the disc. Top with some of the filling, then gently fold and twist the edges up and around to enclose the filling. These are meant to look rustic, so don't be to concerned with perfection! Repeat with remaining pastry and filling until all 6 tarts are complete. Rest in the fridge for 20-30 minutes. Any longer and the juice from the frozen berries will start to seep into the pastry. Not an issue if you are using fresh berries of course. Preheat oven to 190 C/375 F. Once tarts have rested, bake for about 35 minutes or until the edges are starting to brown and the rhubarb is tender. Remove from the oven and cool to warm or room temperature before dusting with icing sugar and serving with the pistachio labne. Enjoy!
Pastry recipe adapted from gluten-free girl and the chef, a love story with 100 tempting recipes

For my full review on this book see here.