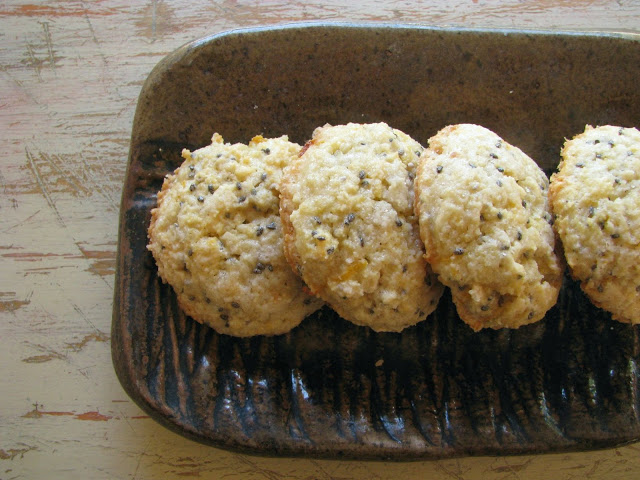 Our results are back...I am happy to say we've had the all clear. The kids and I do not have coeliacs! That does not mean to say I am going to run out and buy a pie and a loaf of bread though, oh no no. After feeling the way I have for the past month while eating wheat, I am really really happy to be wheat-free once more. Yes, it is a huge relief to know that gluten does not actually damage our bodies like those who are coeliac, but I know it definitely does not agree with us either. After only two days being wheat-free again, my month-long dull headache has gone and I am starting to feel like I have energy again. It is however, going to be really nice to relax a little and not have a heart attack every time the kids want to eat birthday cake at a friends party.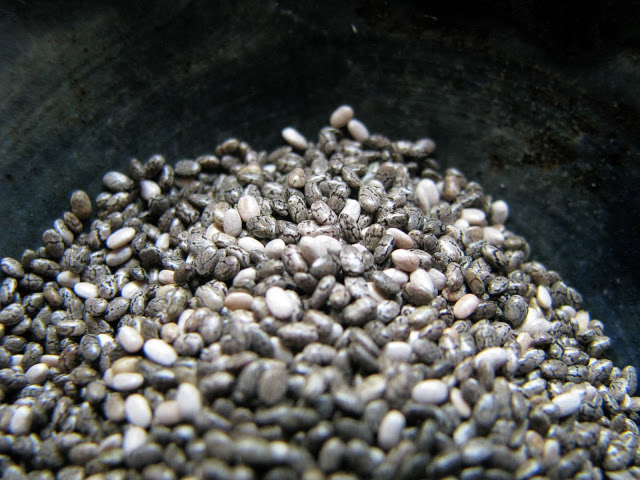 I am going to continue to eat mostly gluten-free and definitely wheat-free at home, so this blog will remain gluten-free for the most part. I may occasionally feature a recipe using spelt flour, oat flour or rye as I've found these to be okay for myself and the kids. But rest assured my gluten-free readers, you will never see me write a recipe using regular wheat flour. Even if my body felt fine when I ate wheat, I have come to love the challenge of gluten-free cooking so much that I don't think I could ever go back to cooking like I used to. To me gluten-free cooking is exciting and requires a whole new approach to cooking that I truly love and enjoy.
Right, gluten-free lemon chia cookies. Chia seeds are my new favourite ingredient, and are now readily available in bulk bins at your supermarket. If you are unfamiliar with these ancient South American seeds, they are not only a rich source of omega 3 & 6 essential fatty acids, but are also high in protein, fibre, antioxidants, trace vitamins and minerals. Quite the little power pack really. I like to use them in muffins, breads, sprinkled over breakfast and added to our daily milk kefir smoothie. They give the same look as poppy seeds in a recipe, but add so much more nutritionally. These almond meal based cookies are super quick and easy to throw together and result in a sweet, chewy, moreish little cookie that is both satisfying and relatively good for you! Double bonus.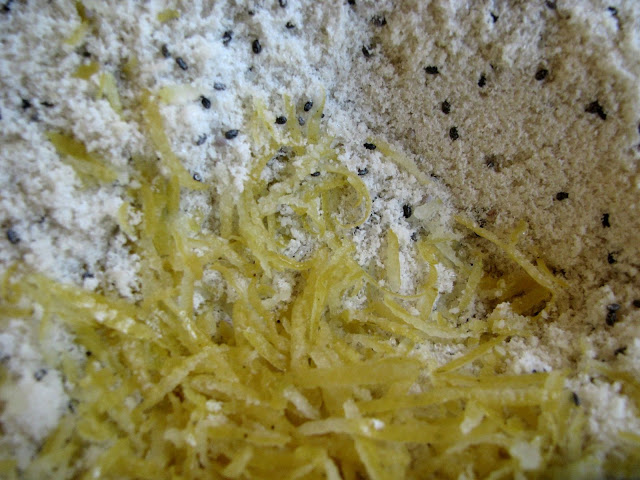 gluten-free lemon chia cookies recipe
I use natural unrefined raw cane sugar, but caster or white sugar would also work fine. White rice flour can be used in place of the brown rice flour. For a change, use orange zest in place of lemon. Chia seeds can be found in bulk bins at most supermarkets these days, failing that, find them at health food stores. Makes 20-25.
1 1/2 cups (165g) almond meal (ground almonds)
3/4 cup (150g) raw unrefined sugar
1/3 cup (30g) brown rice flour
finely grated zest of 1 lemon
2 tablespoons chia seeds
2 eggs, separated
Preheat oven to 140 C/275 F. Grease and line a large baking tray with baking paper.
Place the almond meal, raw sugar, brown rice flour, lemon zest and chia seeds into a medium bowl and mix to fully combine.
Whisk the egg whites in a clean bowl until stiff peaks form. Gently fold into the almond mixture along with the egg yolks.
Using a greased tablespoon measure, place rounded spoonfuls of mixture onto the baking tray about 2cm (3/4 inch) apart. Bake for 20-25 minutes or until golden around the edges. Cool on the tray for 5 minutes before transferring to a cooling rack. Store airtight for 2-3 days.