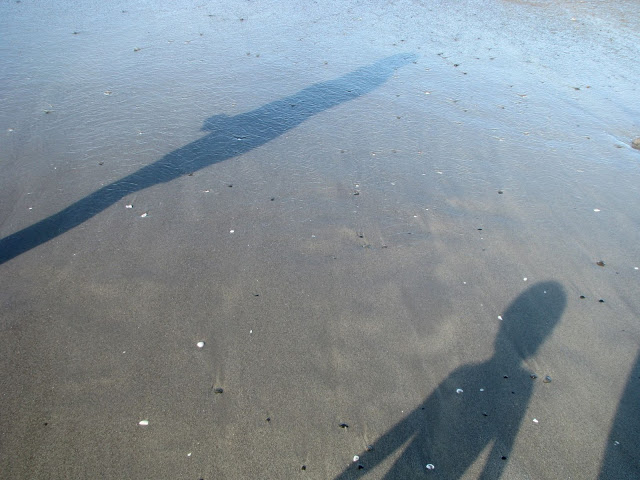 I had intended to do this little write-up a few days ago, but it turns out Ada picked up some bug while over at mum's in Pukehina. She's been up every night since we got home, hot with a fever. As I type I have my fingers crossed tonight will be the breakthrough night, god knows we could do with some sleep around here!
As I mentioned in my last post, the kids and I took my two younger brothers over to my mum and little sister's place (Si works Saturdays, so it's a bit hard for him to have weekend away). It was an interesting weekend and a long overdue family catch-up. There were moments of craziness, way too much piss-taking, laughter, and plenty of talking! You know those kind of catch-ups when you all talk so much your brain hurts!? It was one of them.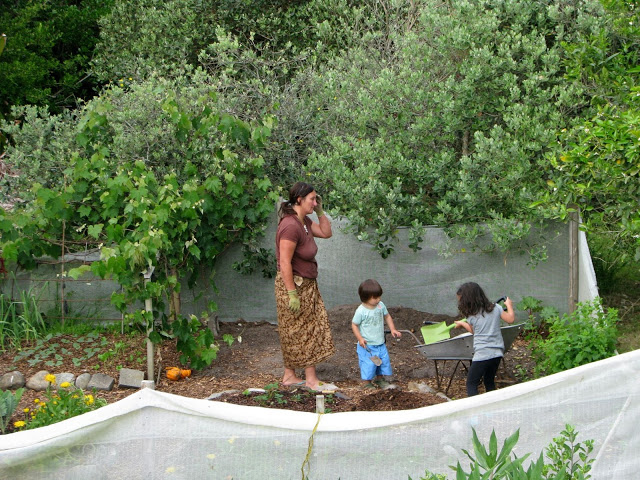 The kids spent Sunday morning helping "Nana-Nana" out in her garden, taking rides in her wheelbarrow and digging holes for her summer seedlings. I found mum's old favourite cookbook, Meals without Meat by Alison and Simon Holst and flicked through it for old times' sake. This is somewhat of a bible in my family. Back in the 80's and early 90's vegetarian cookbooks were mostly limited to Hare Krishna Indian cookbooks. So a book like this, featuring Mexican, Japanese and European vegetarian recipes really was something quite special. Until this day, it is still my mothers most loved and treasured cookbook and judging from the food splattered pages, it has been used to make many a family feast!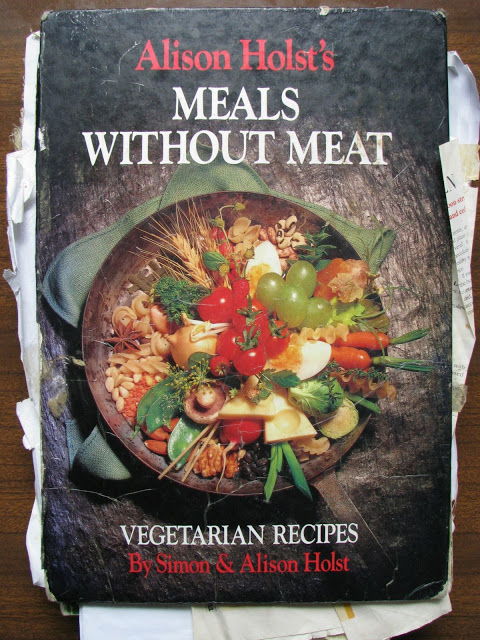 Check out these pages for pizza, still dusted with flour. Apple pie, complete with little chunks of pastry, there was a page on muffins, with dots of batter, ripped from where the pages stuck. You really have to love classics like this, don't you? I'm sure there is one in every household. Covers barely holding their contents or simply ripped off altogether, pages worn and torn, pulled out magazine pages shoved in at random.
I suggested to mum that she would benefit from a clear-file folder to store these loose pages. She wouldn't have a bar of it, claiming she would never read them if they weren't part of this book! I was not shocked to find that many of the recipes I had hand-written out when I left home, came from this book. I wonder what our childhood would have been like without this book?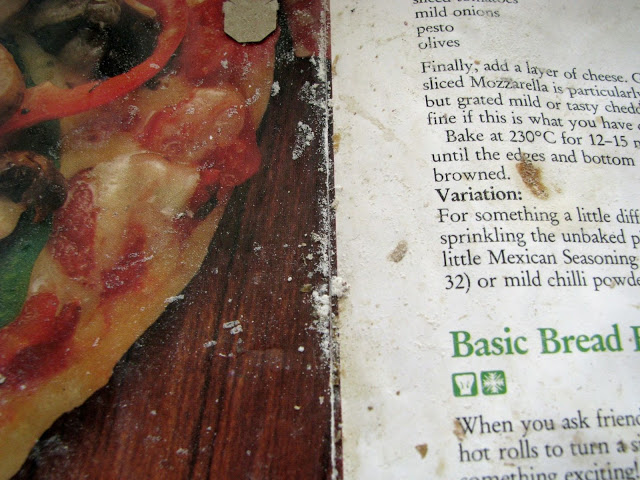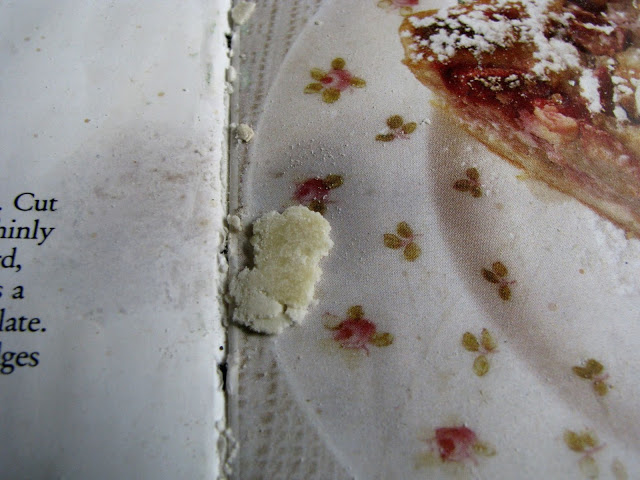 I find family dynamics fascinating stuff. Parts of yourself and your personality long forgotten, seem to always re-surface around those who know you best. Little stories from the past, reaffirming the bonds you all share. Around family, years seem to disappear. I'm not sure if others feel it, but when I am around family, I no longer feel my age. We could have just as easily been teenagers hanging out together again.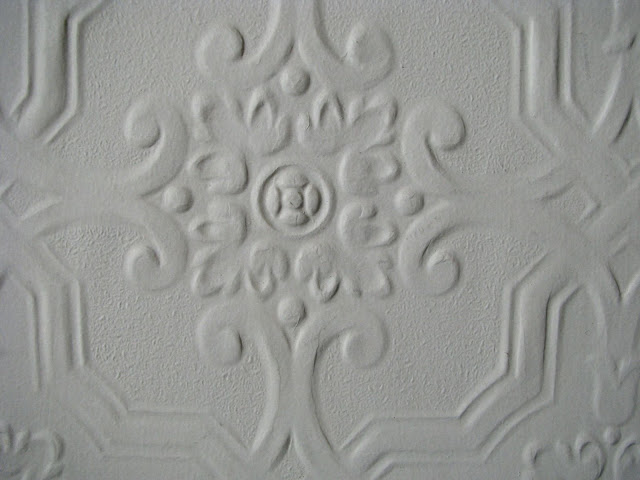 Family. Eat, laugh, love.