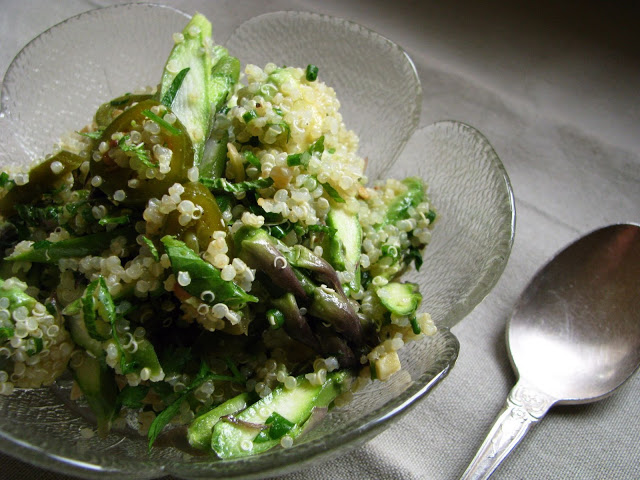 I love days when you have healthy leftovers in the fridge. Quinoa is one of those ingredients I love to cook more than is required, so I can have it at hand should the urge kick in for a simple seasonal salad for lunch. With fresh Asparagus appearing earlier this month I wanted to create a dish that celebrates its goodness in a simple, unadulterated way. Nothing is more simple than raw. Some people may find the idea of raw asparagus a little strange, but if you have not already tried it...I urge you to. You may be pleasantly surprised by its fresh, crisp almost pea-like flavour. A far cry from the soft and overly salty canned variety so many of us New Zealanders are accustomed to.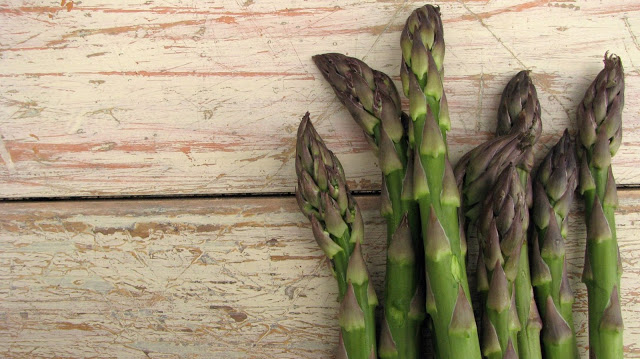 With a few handfuls of fresh herbs from the garden, some toasted almonds for crunch, perfectly ripe Hass avocado, there is nothing that screams more of spring...don't you think?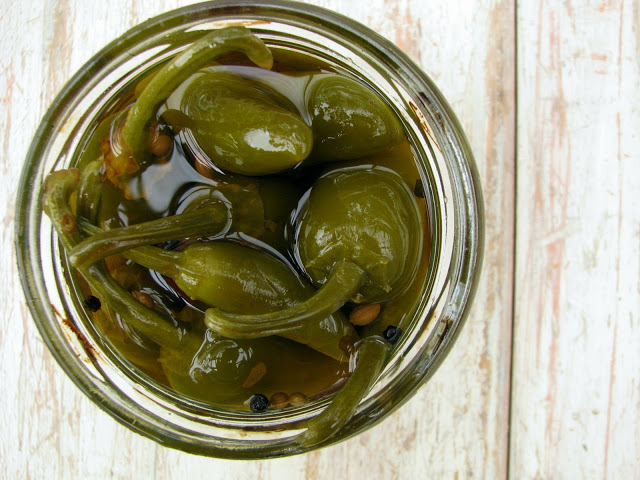 I like to have a spicy kick to most of my food and totally admit to having a chilli addiction. These wee babies are the last jar of my home grown jalapenos from last summer. I used this wonderful recipe of David Lebovitz's to pickle most of the crop. I'm not looking forward to the day (very soon) when they will all be gone! I'd better grow a lot more this season.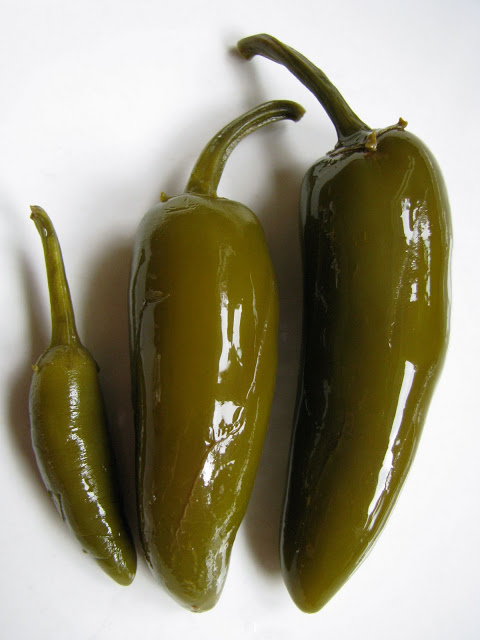 raw asparagus quinoa salad with almond and jalapeno recipe
I imagine a crumbling of feta cheese would go nicely in this salad too, if you do dairy. Serves 4-6 as a side or less as a main meal.
250 g bunch of fresh asparagus (approx. 10 spears)
1 ripe Hass avocado
2 cups of cooked and cooled quinoa (1/2 cup raw) see here for cooking instructions
small bunch of mint, roughly shredded
small bunch of flat leaf parsley, roughly chopped
small handful of chives, finely chopped
1-3 pickled jalapenos, sliced
1/4 cup (35 g) slivered almonds, lightly toasted
3 Tbsp white wine vinegar
2 Tbsp freshly squeezed lemon juice
7 Tbsp extra virgin olive oil
1 tsp runny honey
1 tsp mustard (make sure it's gluten-free)
sea salt and freshly ground black pepper
First make the dressing by combining the vinegar, lemon juice, olive oil, honey and mustard in a jar. Shake well to combine, then season with sea salt and pepper.
Prepare the asparagus by snapping off the woody end and discarding, or save for stock/soup. Then either using a mandolin or a sharp knife, thinly slice the spears on a slight angle and place in a medium bowl. Add the pre-cooked and cooled quinoa, herbs, jalapenos (as many or as little as you like) and toasted almonds. Halve the avocado and scoop rough chunks into the bowl. Pour over enough dressing to coat and mix to combine. Enjoy!