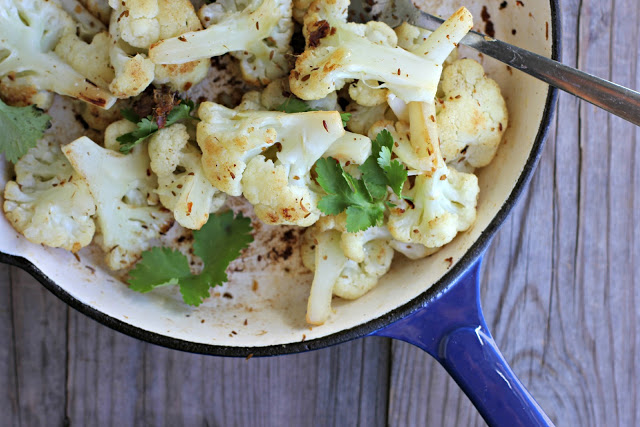 It seems someone was listening to my ranting about the weather of late, we've just been blessed with not one but three days of sun! So we've spent our days out doors lapping up the Vitamin D, climbing plum trees, playing at the beach and going for walks...
I thought I'd share a few shots taken over the weekend, just to prove to you how truly glorious it was, along with this recipe for super simple spiced cauliflower with ginger from my new favourite Indian cookbook.
It's a little book called
50 great curries of India written by Camellia Punjabi
. First published back in the early 90's it's been so popular, selling over 1.25 million copies worldwide, that it's been re-published and updated a couple of times since. Why I've only just found out about this book I do not know? If you are serious about making
real
Indian curries and are not put off by long ingredient lists then this could quite possibly be
the
best curry cookbook, ever.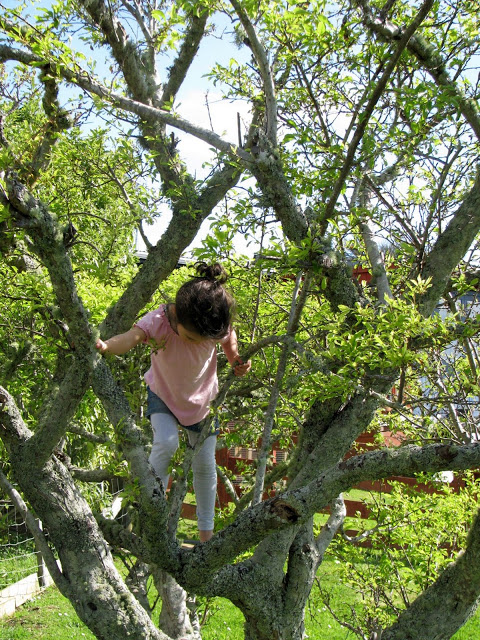 Way back in 2001 I travelled around Northern and Central India, with my older sister and her partner. We spent most of our time in Rajasthan, but also spent a little time in Kashmir, Gujarat, Himachal Pradesh and Delhi. Travelling up to Kashmir was quite possibly the most terrifying experience of my life, but one that I'm so glad (now that I'm home and safe in NZ) to have done. The food there was amazing and our week spent staying on the houseboats on the Dal Lake in Srinagar was such a mix of shear terror, confusion, hopelessness and excitement.
You see, we arrived in India on September 11th 2001. The 9/11. No one knew what had happened, really. Indian newspapers have a knack of telling you the same one sentence over and over again, re-worded slightly different every time, in the hope that you will not notice the complete lack of information they provide. We saw the footage of the planes crashing into the twin towers, but after a day of flights and stopovers we weren't understanding or taking much of it in! All we were told was to get out of Delhi as everyone thought it was going to be targeted next. So off on a 24 hour bus trip to Kashmir (of all places!!) we went. Ah the naivety of youth! I remember receiving an email from my Grandad while there, saying you should be ok, so long as you are nowhere near Kashmir!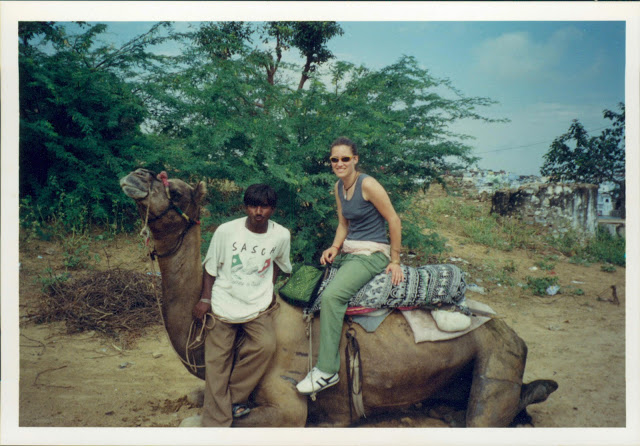 This photo above was taken in Pushkar, Rajasthan, 2001.
Below is our beautiful, safe little Raglan. Home.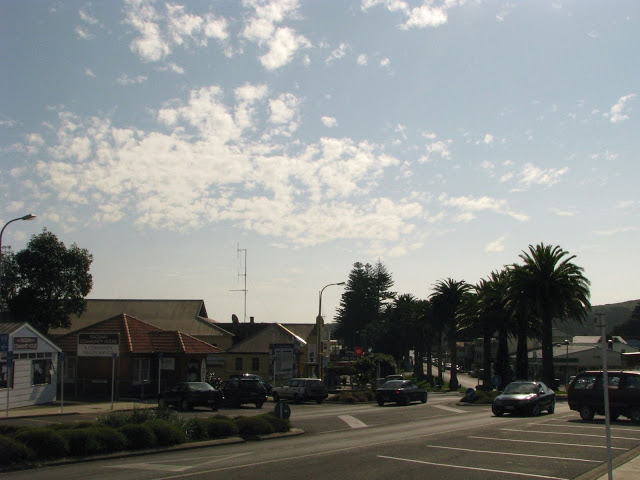 India is one of the most amazing places on earth. I love the food, the culture, the landscapes and the customs. It is such a land of opposites. That's exactly how I remember feeling while there, one minute you love it, the next minute you hate it and long to be home. I have no idea why anyone agreed to let the Commonwealth games be held there? I'm sure that money could have been put to much better use, but I for one, will always love India for what it is and for what it isn't.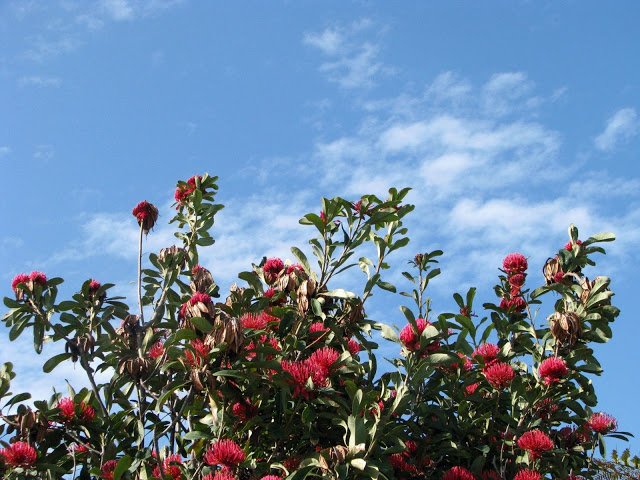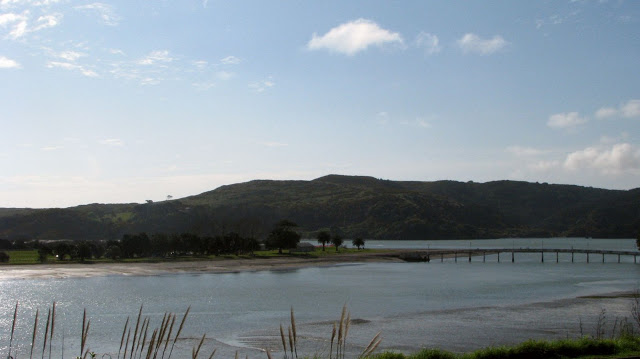 This is my adaption of one of Camellia's recipes. Mostly I just cooked my cauliflower for longer than stated, getting a bit of colour to it which added a nice caramelized flavour. I also added a handful of coriander (cilantro) at the end, but it was more for the colour, and is not necessary flavour-wise, so if you don't have any at hand don't worry about it.
This is a super simple spiced cauliflower recipe, probably the easiest and quickest recipe in the book. The cauliflower is cooked without water because in Indian cuisine cauliflower is considered heavy to digest (um, er, yep you know what I'm talking about!), particularly if water is added during cooking. So in Northern India especially, cauliflower is cooked without any liquid. The addition of ginger and cumin also help to aid digestion. I would serve this as part of a meal, with a wet curry (a dahl would be lovely), rice and or naan.
Namaste.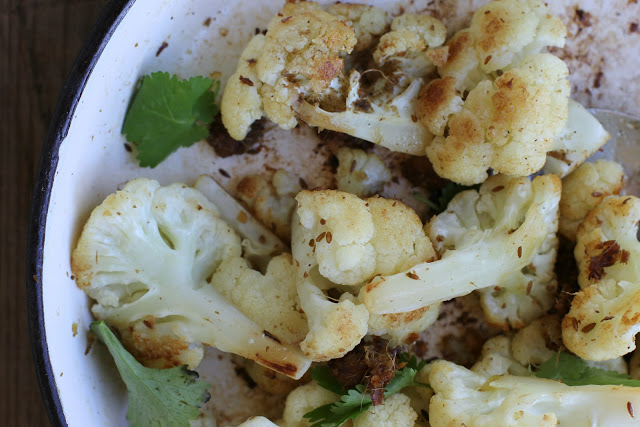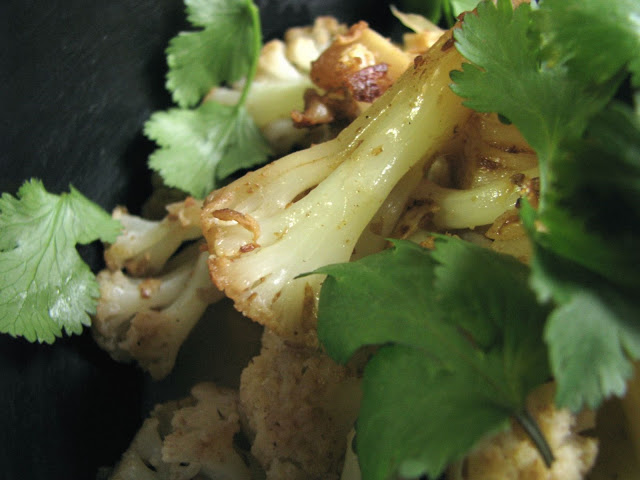 North Indian spiced cauliflower with ginger recipe
This recipe is naturally gluten and dairy free. Serve it like I suggested above with another (wet) curry or as is with plain rice or naan. Serves 4 as a side.
500 g (1 lb 2oz) cauliflower
3 Tbsp vegetable oil
1-2 Tbsp fresh ginger, grated
a pinch of chilli powder
1 tsp cumin seeds, roughly crushed
sea salt
a pinch of garam masala
small handful of coriander leaves (cilantro), optional
Cut the cauliflower into florets. Heat oil in a medium frying pan over med heat. Add ginger and stir-fry for 30 seconds. Add chilli powder and cumin seeds and stir. Add cauliflower and 1/4-1/2 tsp sea salt, stirring well to coat evenly in the spices. Sprinkle over garam masala, stirring again. Cover with a lid and cook over gentle heat until the cauliflower is tender, stirring occasionally. Remove lid, turn up the heat to high and cook a further few minutes until slightly caramelised around the edges before serving. Sprinkle with coriander and serve.
Ever so slightly adapted from 50 great curries of India, by Camellia Panjabi.