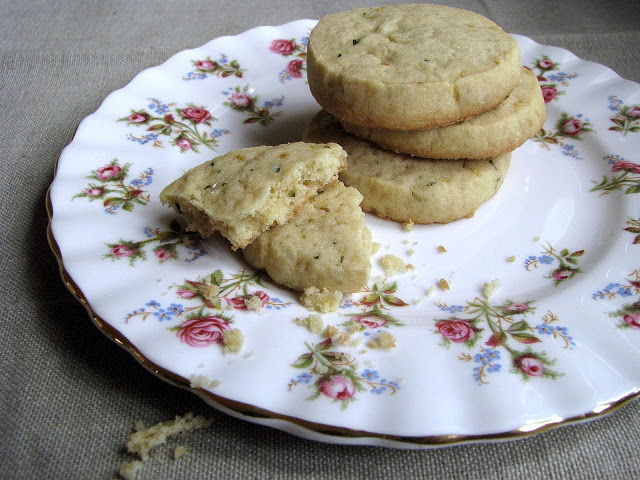 Making cookies was one of my main jobs when I first started out cooking in a local cafe as an eager 17-year-old. We didn't have a cake mixer at that time so it was all done by hand. I got pretty good at creaming butter and sugar with a wooden spoon, something my Nana and even my mother would have had no other choice but to do so. I still, even now 12 almost 13 years later don't own my own stand up cake mixer. And as much as I do dream of having a lovely pale yellow kitchen aid, for now I'm more than happy doing it by hand, or with my trusty little hand-held mixer. I still vividly remember being scalded by my chef for throwing the butter and sugar in the food processor, thinking this would speed things up. It did speed things up, but it doesn't result in quite the same light and fluffy consistency that you are after. Lesson learnt.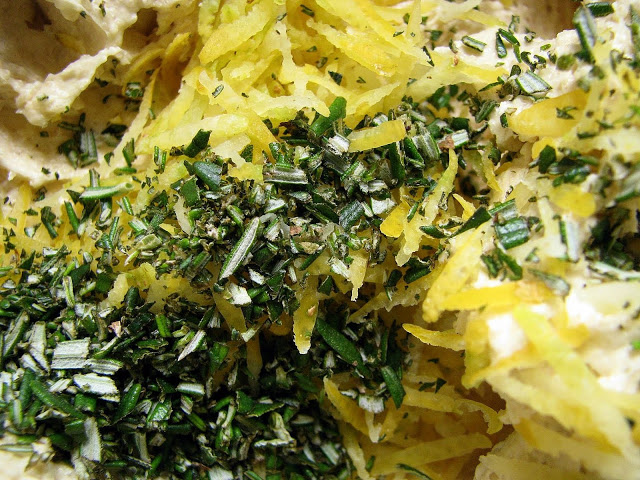 These sweet little cookies are flavoured with lemons picked from my Nana's next door neighbours and aromatic rosemary from our garden. The great thing about cookies like these is that you can roll the dough up in baking paper and store them for up to 1 week. Slicing off chunks as you go and baking them fresh when you want. To do this, scoop the dough onto a sheet of baking/parchment paper. Shape loosely into a log shape and roll the paper up as you would a sushi roll to enclose the dough. Twist the ends to secure and store on a tray in the fridge for at least 1-2 hours to firm or up to 1 week. You can then cut slices off and bake as many as you want. These rolls can also be frozen for up to 2-3 months.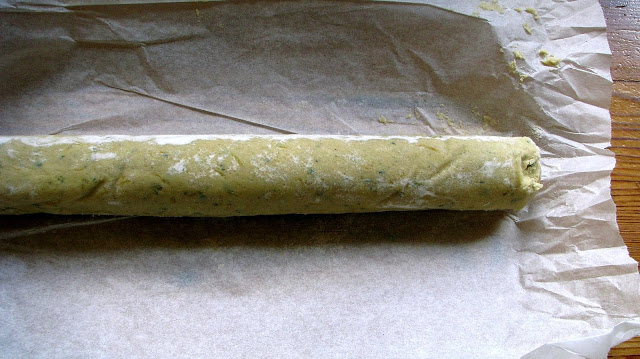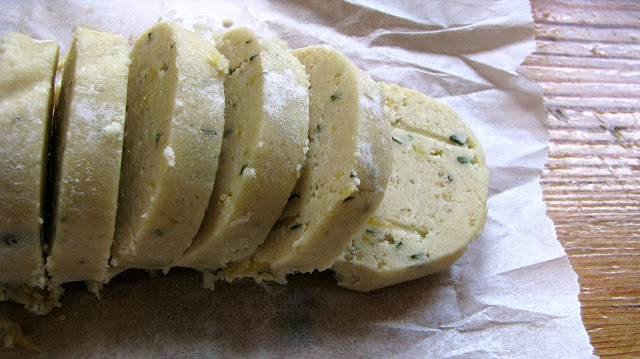 Or if you would rather a more rustic looking cookie, roll into balls and slightly flatten. Cook like this or store in a sealed container in the fridge for up to 1 week, or freeze and bake straight from frozen. They will just take a little longer to bake and may not flatten out quite so much.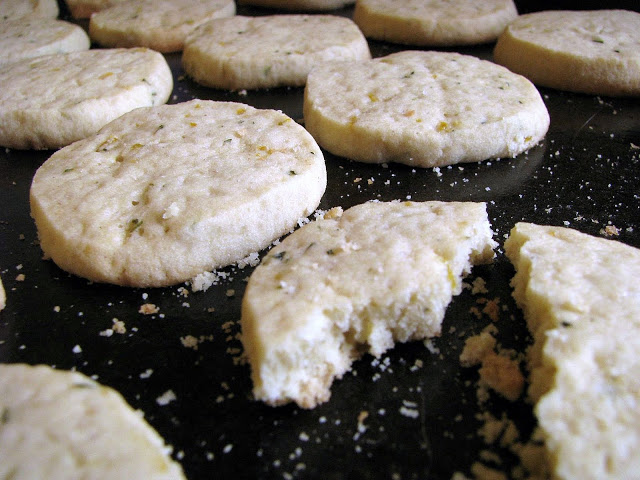 You could flavour these cookies with anything you like; chocolate chunks and orange zest would also be nice with the rosemary. Nuts like almonds, walnuts or pistachio would be lovely, or even just a simple vanilla cookie with the addition of pure vanilla extract or some scrapped seeds from a vanilla pod. You choose.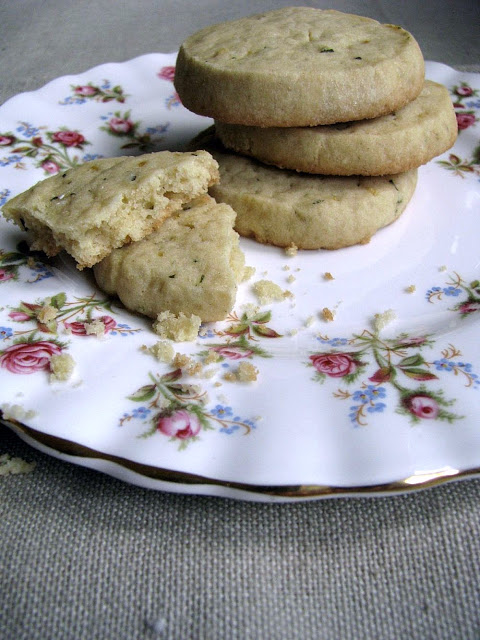 rosemary and lemon cookie recipe
These cookies are gluten-free, and if margarine is used they are dairy-free too. I used Billington's natural golden unrefined cane sugar, but regular raw or brown sugar would be fine too, as would caster if that's all you have. White rice flour can be used in place of brown rice flour, and if you are able to eat wheat/gluten you can make using 200 g of plain flour in place of the rice and tapioca flour. Makes 30-35 mini cookies (5cm).


100g butter, softened or margarine
1/2 cup (100g) unrefined cane sugar
1 egg at room temperature
1-2 teaspoons fresh rosemary, finely chopped
zest of 1 lemon (approx 1 1/2 Tbsp)
1 1/4 cups (150g) brown rice flour
1/2 cup (50g) tapioca flour
Preheat your oven to 160 C/325 F.
Cream butter and sugar together until light and fluffy either with a wooden spoon or a hand-held mixer. Beat in the egg, scraping down the sides of the bowl a few times to make sure it is throughly incorporated. Mix in the zest and rosemary, then using a wooden spoon (or your hands like I do) mix in the sifted flours until a cookie dough is formed. Now at this stage you can do 1 of 4 things;
roll into balls with floured hands, flatten slightly and bake
put into the fridge 10-20 mins before you roll to firm up (dough is easier to handle)
turn out onto baking paper and roll into a log (as explained above) and refrigerate for use later (will keep for up to 1 week like this)
freeze mix, either in balls or in a log for use later (will keep a month or so like this)
When you are ready to bake, roll into balls and flatten slightly or slice off 5-7 mm slices off your log, lay out on a greased oven tray and bake for 10-15 mins untill lightly golden on the underside. Cool on the tray before 5 minutes before transferring to a wire rack.
NB. To convert grams into ounces ( for those of you who work in them) divide the grams by 28.375 and that will give you the ounces you need.