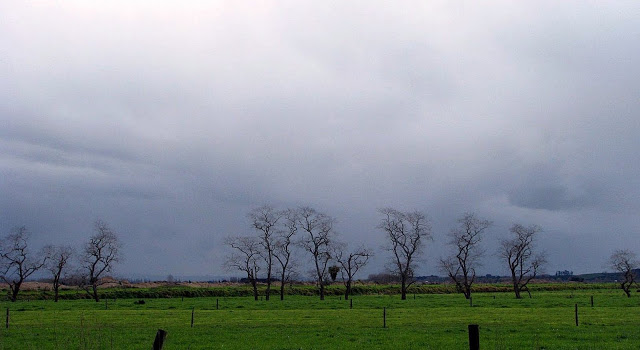 With my 30th birthday fast approaching what better way to spend my last weekend as a 20-something-year-old than to go and hang with one of the most important people in my life, and the one who shared my "birth"day with me all those years ago. Mama. Sure you love your mum growing up, but I've found that it's not until you become one yourself that you realise just how truly amazing mums are. The kids and I decided at the last-minute to head over and visit mum and my little sisters new place, a 2 1/2 hour drive from Raglan, leaving Si at home for a few days rest from fatherhood.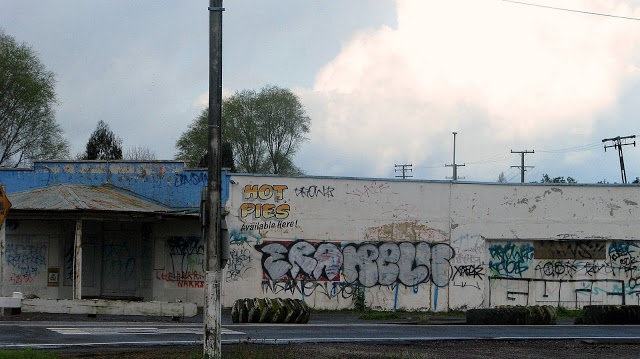 Since having kids, I can almost count on one hand the amount of times that we have left little ol' Raglan, so as you can imagine the kids and I were super excited! Kye squealed with excitement and pointed out every big truck that went past, as well as screaming out digger every time he spotted one. Ada on the other hand pointed out every tree in spring blossom, stating which shade of pink each tree was, "light pink, like I like" or "dark pink, like you like mum". Having been so isolated over the past few years it's easy for me to forget that the rest of New Zealand is not like vibrant little Raglan. Passing through little towns, almost deserted, with old dairy's (deli's for you Aussies, corner stores for the rest of you) no longer in use, tagged from left to right, I couldn't help but wonder where has everyone gone? Have they moved to the big cities looking for a "better" life?
Pukehina itself is just a strip of coast, houses down either side of the street, with two dairy's and one pub. Flash houses on the right (over looking the ocean), older more traditional batches on the left. We turned left into mums driveway.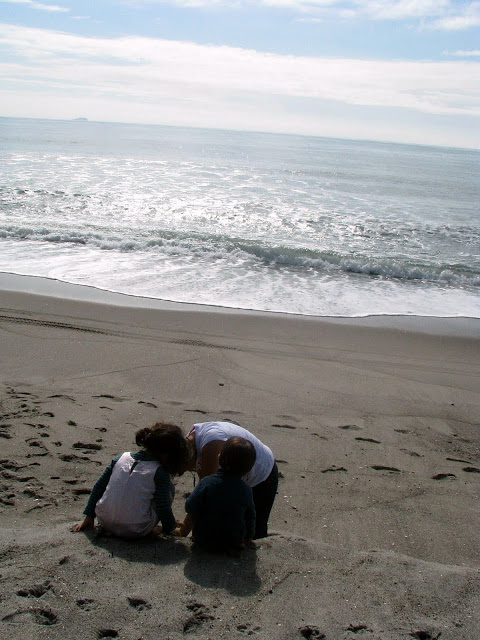 We spent the two days there walking the beach, collecting shells and smooth flat stones. There was no Internet, no land line and limited mobile reception. Just how life used to be. My older sister and her two kids arrived the second day we were there, so the house was full to the brim! Having four kids running around, mostly playing well together but still, as always, fighting a fair bit too, made me question mum on more than one occasion. How did you not go insane having four kids, (and then going on to have the 5th later on in life)? She reckons she doesn't know? Maybe us kids were extra well-behaved? (I know for a fact that I wasn't!) Or maybe it was because she had us so young that she just accepted life as it was, whereas most in my generation had a life and career pre-kids, so in some ways it's harder now. We know what the carefree life feels like…I don't know?. However it was that my mum coped, I think she did an amazing job and as I already said, now that I am a mother my self and know all that it involves (a lot!) I take my hat off to her.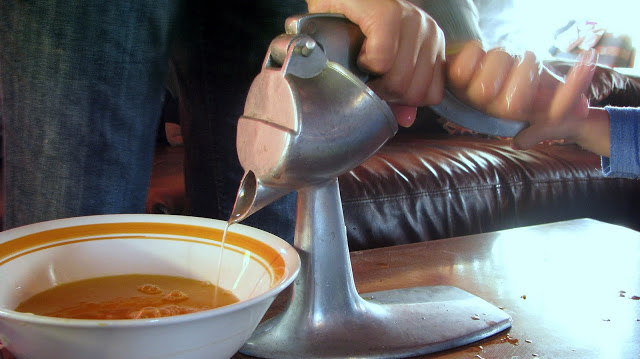 I love eating food that other people have cooked, especially when it's my mums cooking. Growing up vegetarian in the 80′s was such a rarity. While everyone else was eating meat and 3 veg, my mother was cooking up delicious dishes such as kidney bean shepherds pie, lentil spaghetti, peanut and brown rice fritters and my personal favourite kumara and carrot loaf. So this weekend instead of cooking, taking photos and then writing up a post, I just ate, enjoyed and let the nostalgic feeling settle in. I do hope you will forgive me, you'll just have to take my word for it that my mum is one seriously good cook.
If you are after something lovely to bake…and you haven't already made some, I would recommend you try out my recipe for cardamom, pistachio and rosewater shortbread. It seems to be the most popular of the recipes posted so far, and they truly are scrummy. Go on, try them.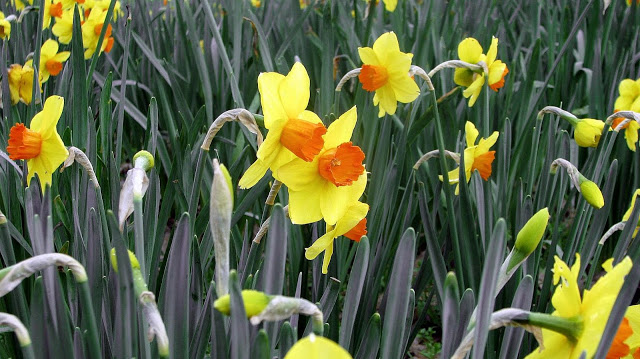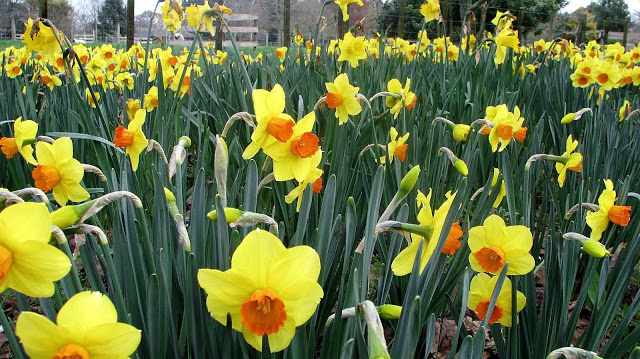 Daffodils, lambs and me. That's spring. Farewell 29, hello 30. Love you mum xxx




Responses
edit this on August 30, 2010 at 9:42 am |

Linda Keen

hi Emma
Yes, your mum was a really great mum. She was always busy and really got involved with whatever her children were into. I don't ever remember seeing her sitting back relaxing that much at all, she was into rolling up her sleeves and "doing stuff" I'm glad that you can let her know how much you appreciate her and still have her in your life to enjoy



me too



edit this on September 2, 2010 at 11:23 pm |

Janna

Kumara and Carrot loaf is one of my favourites of your mums too. I made it with beetroot instead of zucchini the other week and it was still YUM!! and a pretty colour. Thanks I had forgotten about it, that might be something else Malia might eat! xx



Wow, with beetroot sounds interesting! The colour would be awesome alright. I forgot I was supposed to be getting back to you with ideas for miss Malia!! Will do soon xx