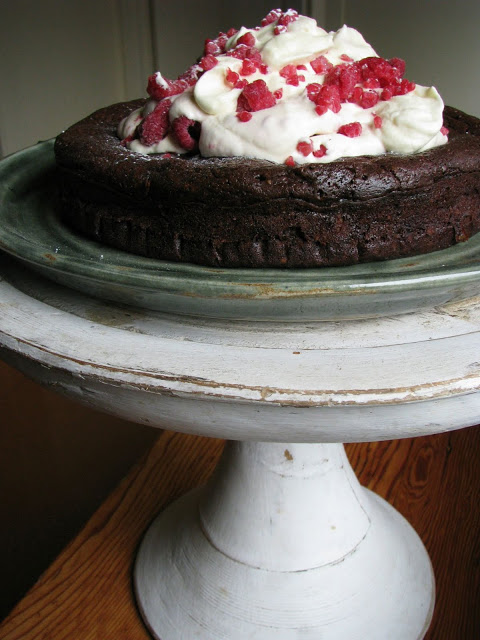 Phew, it's been a full on few weeks here. Ada and Kye have tag-teamed being sick, we've had colds, ear infections and vomiting. In the middle of that I tried in vain to celebrate my 30th birthday. We managed a cake. Then the south Island of New Zealand got hammered by a earthquake and numerous after shocks, there was flooding in the central North Island and then another earthquake, in the Hawkes Bay area this time. I also made the decision to switch blogging hosts over here to Blogger, so there have been a fare few late nights had by me......see what I mean!!! Phew.
On a more positive note spring has well and truly arrived the past few days, delivering lovely warm nights and sunny days. The kids are all better now and life seems to be getting back to normal, thank god.
So, cake. This one is a lovely flourless chocolate cake, super rich and so easy to make. That being said it does use expensive ingredients, so I usually save it for special occasions.........like 30th birthdays 🙂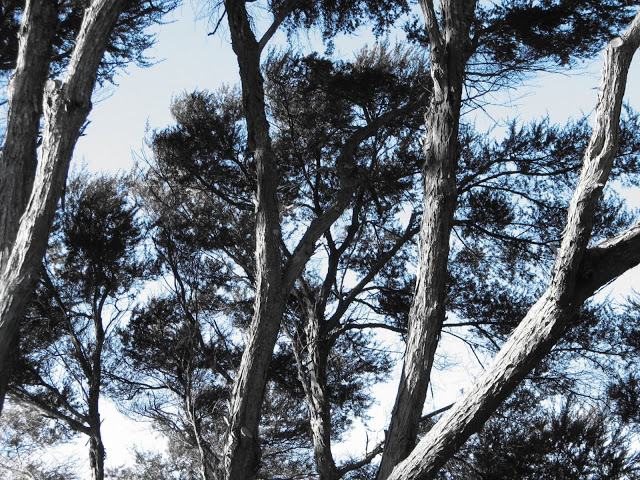 It's lovely to eat straight away while still warm, a scoop of vanilla ice cream on top would be lovely (soy ice cream if you don't do dairy). Or leave it to eat the next day when it turns all dense, rich and fudgey, not unlike my chocolate chilli slice come to think of it. I piled softly whipped cream and frozen raspberries (fresh would be better, or at least defrosted berries-I didn't have time with sick kids hanging off me) on top but feel free to eat as is, or ice with a ganache icing or simply dust with cocoa powder.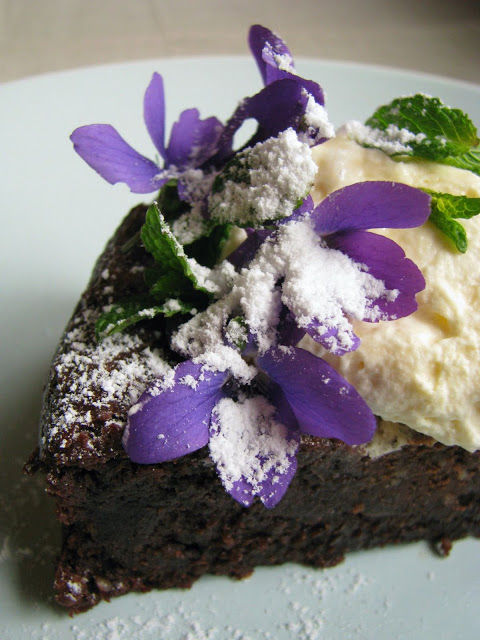 flourless chocolate love cake with raspberries and cream recipe
This cake is gluten-free and to make dairy-free all you need to do is use dairy-free margarine in place of the butter, use a good quality dark dairy-free chocolate ( I use trade aid dark chocolate) and omit the huge pile of whipped cream I served on the top! Instead, simply dust with cocoa powder and serve. Serves about 16 as this is super rich cake, a little goes a long way.
1/2 cup (55g) cocoa powder
1/2 cup (125ml) hot water
1 1/2 cups (300g) muscovado sugar
220g butter, roughly chopped
200g dark chocolate, roughly chopped
1 1/2 cups (165g) almond meal (ground almond)
6 eggs, lightly beaten
softly whipped cream and fresh/frozen raspberries to serve
Preheat oven to 170 C/338 F. Grease a 23cm/9 inch round tin and line the base with baking paper.
Put cocoa into a medium saucepan and slowly whisk in the hot water to form a smooth paste. Add sugar, butter and chocolate. Stir over low heat until melted and smooth. Remove from heat and set aside for about 15 minutes to cool. Stir in the almond meal and eggs. Pour into tin and bake for about 50-60 minutes or until cooked when tested with a skewer. Cool cake in the tin, or cover and refrigerate until needed, or overnight. To serve, pile softly whipped cream on top layering with raspberries as you go. Cut into thin slices to serve. Would keep for up to 1 week in the fridge but ours barely made it to the second day 🙂