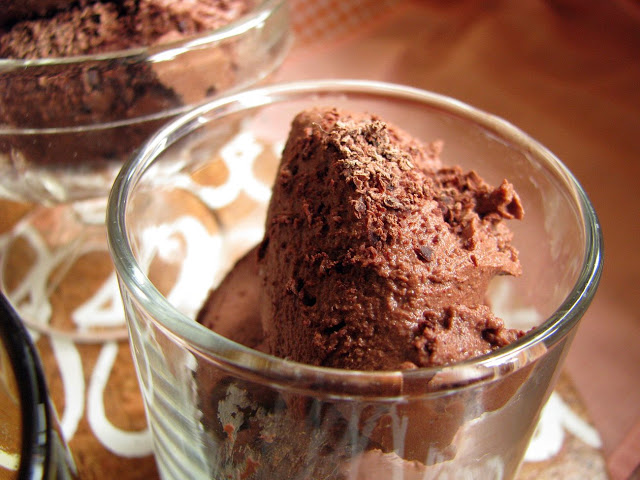 Last year a friend of mine (Rosie Percival) and her friend Ruth Friedlander put out a cute little cookbook, self published and self promoted the girls have done such an amazing job of it that I just felt I had to share! Martha goes green is a precious little cookbook, and today's chocolate tofu mousse is one of the recipes that instantly caught my eye. But first a little about the book.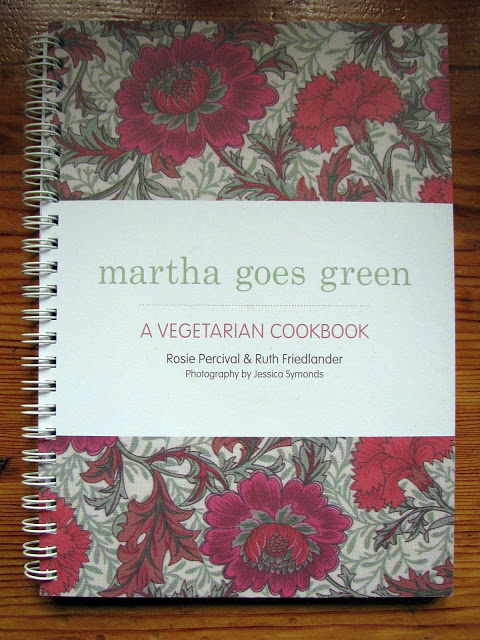 Written by the two former media art students this book started out as just a collection of recipes to give away to family and friends as Christmas presents, but it quickly turned into something else altogether. New Zealanders Rosie and Ruth are now based in Australia and their whimsical vegetarian cookbook has been taking Melbourne and the rest of Australia by storm.
This self published book is a labour of love and the beauty of self publishing has meant that the girls had full choice over the total package, it's made out of 100% recycled materials, the ink used in printing is a natural vegetable ink and the lovely organic cotton bags that the book comes in are from an Australian company who gets the bags made in India via a fair trade system with organic cotton.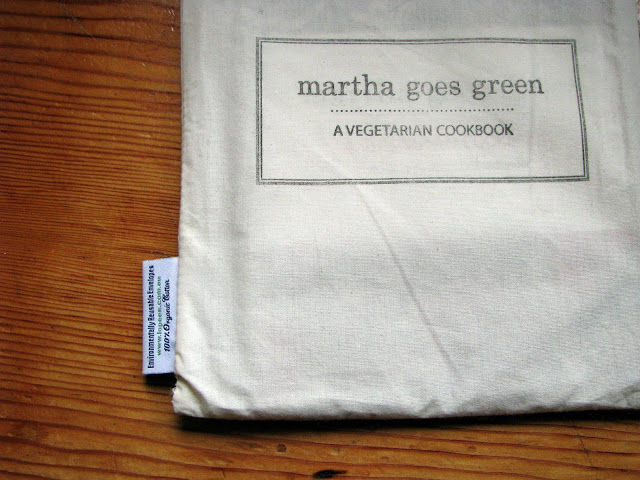 The recipes are simple, achievable vegetarian and vegan family style ranging from dishes like yellow Thai curry, sorta shepherd's pie (made with beans), curry puffs, vegan carrot cake to desserts like chocolate tofu mousse and sago pudding. There are also a few gluten-free cakes and dairy free recipes, and a few of my own families recipes too!
The girls have done all their own promotion of the book and it's now being sold in over 50 shops throughout Australia, New Zealand and even one stockist in the U.K, as well as online.


The girls have steered clear of complicated recipes, favouring instead achievable homely recipes for all to make and enjoy. The whole feel of the book, with its understated photo's by a friend of the girls Jessica Symonds, and beautiful illustrations by yet another super talented friend Jessica Honey all make this book feel and look lovely.
If you wanted to find out more about the book or to find a stockist near you go to: www.marthagoesgreen.com.au
Right, onto this lovely chocolate tofu mousse. It is really easy to make, and for those of you who are vegan or lactose-free you may well be pleasantly surprised by its rich chocolaty taste. That being said, it is super rich so although the recipe suggests that this amount feeds 4 people, I would tend to say 4-6. I made a simple berry compote to serve with the mousse to cut through some of that richness, simply simmer a selection of berries (I used frozen as it is the middle of winter here in New Zealand) with a touch of sweetener (honey, cane sugar, maple syrup) until syrupy and serve with the chilled mousse.
Now just a wee note when making this mousse that I found out the hard way….if you want to be able to pipe it into your moulds/glasses then make sure your silken tofu is at room temperature when you use it. If it is cold, straight from the fridge, the second the melted chocolate hits it, it will set. Hmmmm, yep. I did that, still nice, it just meant I had to put little scoops of mousse into the glasses instead of piping it like I had planned. No biggy at all though, still tasted yum!!!
chocolate tofu mousse recipe
This recipe is gluten-free, dairy-free and vegan. Serves 4
250 g silken tofu
250 g vegan chocolate (most dark chocolate's are), melted
2 teaspoons pure maple syrup
2 teaspoons peanut butter (I used smooth, unless you want some crunchy bits of peanut)
grated chocolate, to serve
Blend all the ingredients until just smooth, be careful to not over mix. Pour into jelly moulds, small dishes or glasses and garnish with grated chocolate.
Refrigerate for a few hours until set.
Printed with permission from the authors of Martha goes green – a vegetarian cookbook.
Responses
edit this on August 23, 2010 at 8:12 am |
Dre
Oh my, that chocolate tofu mousse looks like heaven in a dish!