I love Cardamom. Those beautiful little green nuggets of flavour add such a delightful taste to both savoury and sweet alike. When I spotted a recipe by Aran @ Cannelle et Vanille for Apricot, pistachio and lemon shortbread tarts recently I just knew I had to try it out . But instead of making the tarts I just used the base shortbread recipe adding my own flavours and baking them as cookies. The end results were amazing!! Now I'm not usually one to love shortbread (I'm more of a gooey chocolate cookie kinda gal) but add the cardamom and I'm just hooked. I was intending for these to be a treat for Si, as it's been awhile since I've baked anything specially for him and he can't get enough of their buttery crumbly goodness, but once me and the kids got into them he only got a few! Oops.
One of my closest and dearest friends used to make little parcels of "love fudge" which she would package up in cellophane and deliver to everyone on her bike many many moons ago. She would flavour the fudge with crushed cardamom seeds and everyone around town would be raving about "graceful's love fudge" for weeks after. Another of my fondest cardamom memories is from my first Vipassana meditation course that I sat with my two younger brothers when I was 21 years old. On the last day of the 10 day silent course they served us Kheer an Indian rice pudding flavoured with flecks of cardamom. It tasted like heaven to me at the time and 8 years on, I can still remember the beautiful scent of the Kheer and how delicious it tasted after going through all that you do on such a course.
The great thing about gluten-free shortbread is that you achieve a "short" bite to the cookie without even having to try! It's such an important thing when making wheat flour shortbread, to make sure you don't over-work the dough as there is nothing worse than a dense chewy shortbread. But by using gluten-free flours you will never run the risk of over working the gluten as there is none to begin with! These cookies are quite possibly the nicest shortbread I have ever tasted and I would recommend to people, even if you can/do eat wheat flour to at least substitute half of the amount of normal flour for rice flour. It gives a delicate crispness to them.

The pistachios add a nice crunch every now and then, but if you don't have them feel free to substitute with what ever nut you have, almond or pecan would also work nicely. The aroma in our house from the rosewater while these were baking was lovely and while the flavour in the end product wasn't overly strong you could always use more than I did.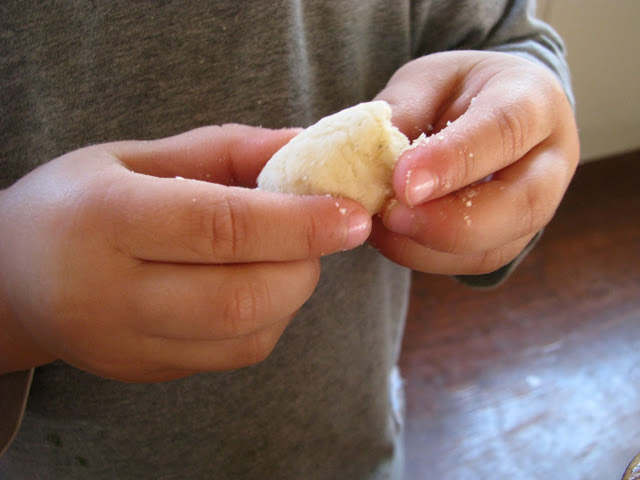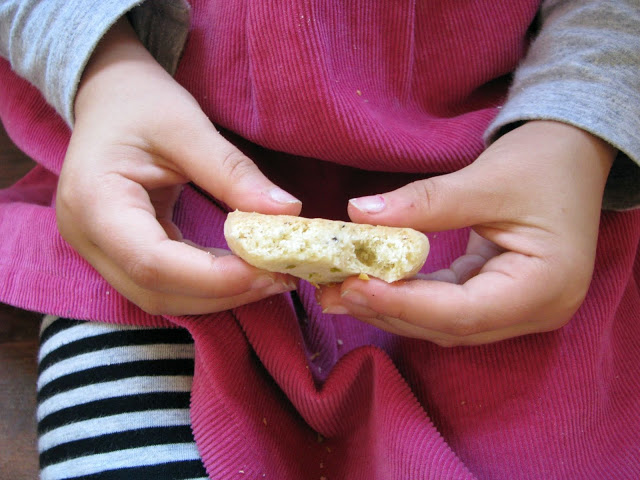 Cardamom, pistachio and rosewater shortbread recipe
These cookies are gluten and dairy free (if made with non-dairy margarine). Cardamom and rosewater is available at Indian Supply and specialty food stores. Brown rice flour is available from health food stores and can be substituted with white rice flour if that's what you have. I used fresh cardamom seeds and ground them myself in a mortar and pestle, at a pinch you could use pre-ground, but I strongly recommend using fresh. I also recommend you use scales and weight your ingredients rather than just using a cup measure, when cooking gluten-free you will get better results this way. This recipe makes 26 small cookies.


225 g dairy-free margarine/or butter if ok
1/2 cup (110 g) caster sugar
2 teaspoons rosewater
1 teaspoon cardamom seeds, ground to a fine-ish powder
1 1/2 cups (180g) fine brown rice flour
1 cup (100g) gluten-free cornstarch (we call it cornflour in NZ)
1/3 cup (30g) tapioca flour
pinch of fine sea salt
1/3 cup (35g) unsalted raw pistachios, roughly chopped
2 tablespoons unsalted raw pistachios, chopped extra
Heat oven to 160 C/325 F. Cream the margarine/butter and sugar in a large bowl untill light and fluffy. Add the rosewater and cardamom, mix to incorporate. Sift over the brown rice flour, cornflour, tapioca flour and a pinch of salt. Mix untill just combined, I tend to use my hands at this stage, it's so much easier! Stir in the chopped pistachios.
Roll tablespoons of mixture into balls, place on a baking paper lined baking tray and slightly flatten each with your fingers/or a fork. Sprinkle the tops with the extra pistachios and bake for 20-25 mins until ever so slightly coloured and cooked through. Remove from the oven and transfer to a wire rack to cool.
I'd say these would store, airtight for up to 3 days, ours didn't make it past the second day though so it's just a guess...
Responses
edit this on July 17, 2010 at 3:36 pm |

Helen

Sound heavenly. If I can figure out the measurements I'm definitely giving these a try.



Hi Helen, hey what measurements do you normally use? ounces? let me know if you can't figure them out and I could try and help.



edit this on July 17, 2010 at 8:56 pm |

Janna Hawkins

yum cardamom… I just saw whole pods at Moshims the other day and wanted a reason to buy them. Finally ventured out and found a Indian supplies store in Welly, thank goodness as jars were getting low! xx Beautiful photos emm xx



Thanks Jan Well done for finding Moshims, it's the best place to stock up! And SO much cheaper than buying from health food stores. xx



I must find these ingredients! Flours etc. These look yum!



Hi Anna, the best place to find alternative flours is at a Indian supplies store, there's a Moshims somewhere in Auckland. You should track it down. Another good place to look is Bin Inn. Failing that, Harvest will have them….. at a much higher price though.



edit this on July 18, 2010 at 7:55 am |

Kara-Joy

YUM!!!!! I am going to make everything you post on this here site Emma.. Anna, I think that the bulk food store behind wendys in Mt Eden (where bobby gets his beans) will have the ingredients..